WiFi Automatic Fish Feeder USB Powered Voice Control Aquarium Digital Auto Food Feeder Tank Timer Feeding LCD kitchen
Well engineered Automatic Fish Feeder for feeding fish automatically (according to your needs) when you are away from home at sometime. Your beloved fish will be well taken care of when you are away for a long time.
1. Support Wi-Fi APP remote control feeding and voice command (Multiple languages). Great for everyday use whether you are home or away on vacation or weekend.
2.Powerful flexible timer functions can be set through APP: accurate timing and quantitative feeding.
3.The power-failure feeding protection: it can continue to feed on time after power failure.
4.Easy-to-Get USB Power, No need of batteries; Simple operation and installation: two mounting methods (fixing clip and Velcro).
Connection instructions for Future Pet app
1. Installation software: scan the QR code on the manual to download "Future Pet" app. (iOS can search "Future Pet" in Apple Store, and Android can search "Future Pet" in various app markets to download "Future Pet".)
2. Start device: power on the feeder, long press the Wi-Fi connection button for 5 seconds until the indicator light turns blue and starts flashing rapidly. Slowly flashing indicates AP mode, showing the device enters the Wi-Fi connection state.
3. Device configuration:
(1) open "Future Pet" app after connecting Wi-Fi;
(2)register an account and log in; (3)click "add device";
(4) select "feeder" and confirm whether the indicator light of feeder is flashing rapidly;
(5) click "confirm the indicator light is flashing";
(6)select Wi-Fi network and enter password;
(7) click "ok" and start to configure device access.
4. After configuration:
(1)indicator light changes from blue flashing to constant light;
(2)select device setting in app at different intelligent scenarios;
(3)start to enjoy the extreme experience Future Pet intelligent technology brings you.
Adopts microcomputer control, environmental-friendly plastic material, safe for use.
Powered by 2pcs 1.5V AA batteries(not included), low consumption for operation.
LCD display, you can set the time by yourself according to your needs.
Adjustable switch for you to adjust the food outlet according to the fish needs.
Screw holder and double-side magic tape for easy installation.
Feeding fish automatically(for flake, pellet food) when you are away from home.
Specifications:
Color: Black
Material: Plastic
Feeder Size: 15.7 * 7.5 * 6cm / 6.2 * 2.95 * 2.36in
Feeder Weight: 181g / 6.39oz
Power Supply: 2 * 1.5V AA Batteries
Product Size: 14 * 6 * 6.5cm / 5.5 * 2.36 * 2.56in
Product Weight: 180g / 6.35oz
Package Size: 20 * 8 * 8.5cm / 7.87 * 3.15 * 3.35in
Package Weight: 276g / 9.76oz
Package List:
[With WiFi, USB Power Model]
1 x Fish Feeder
1 x USB
1 x Screw Holder
1 x Double-side Magic Tape
[Battery Power Model]
1 x Fish Feeder
2 x Batteries
1 x Screw Holder
1 x Double-side Magic Tape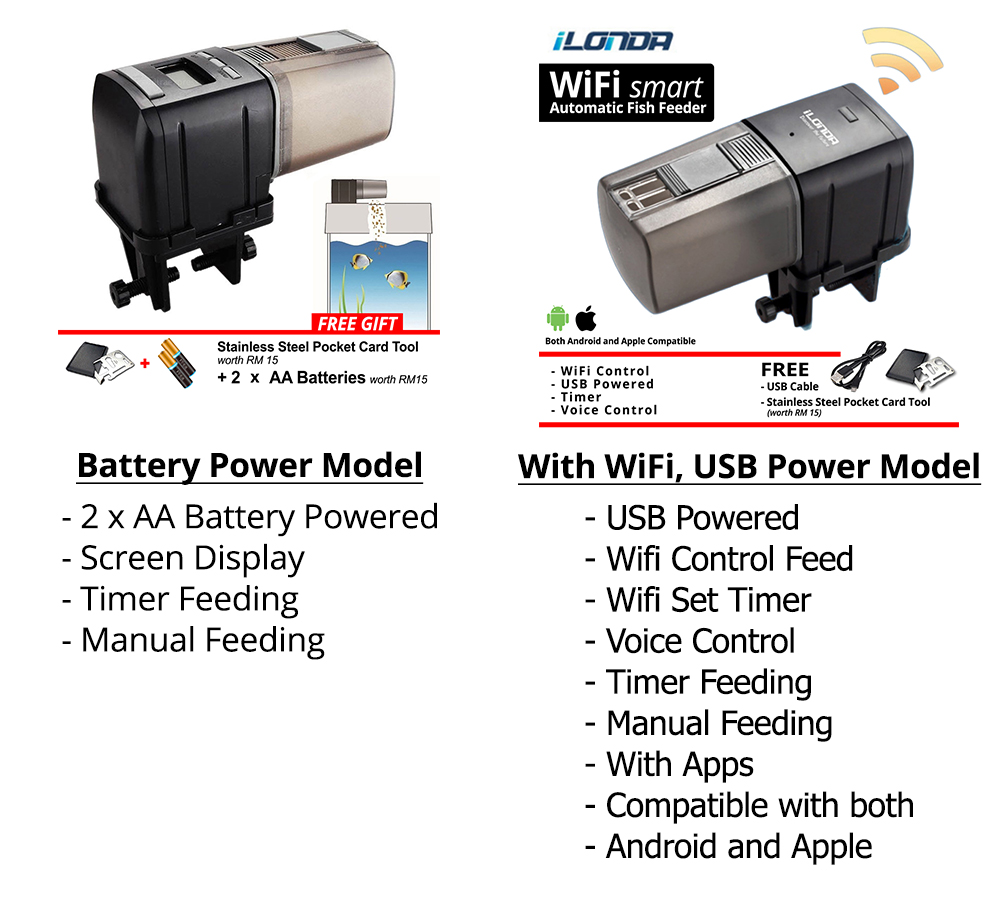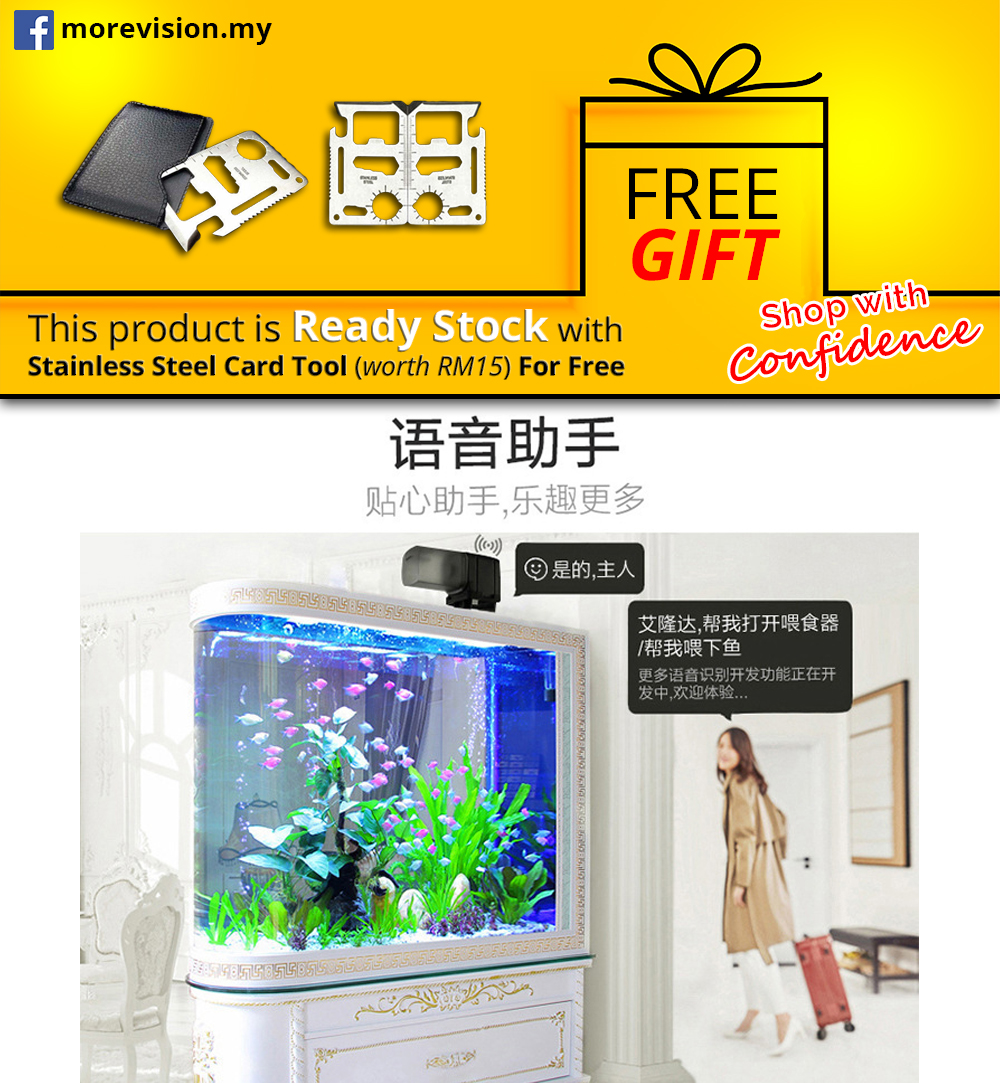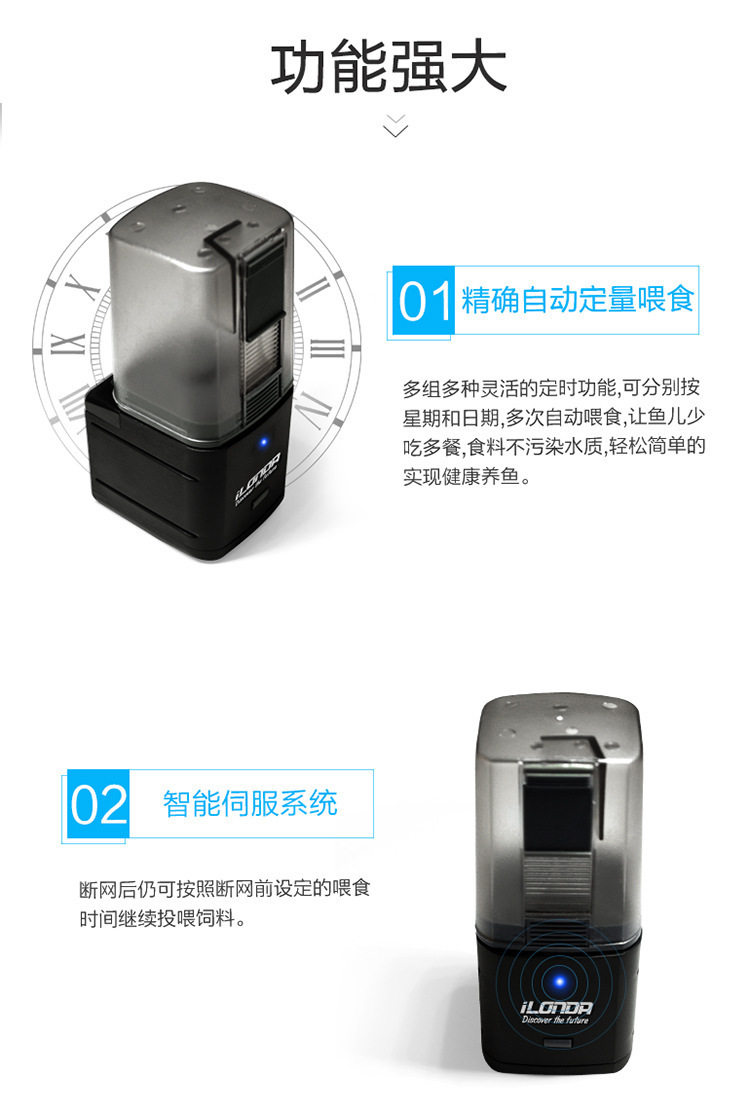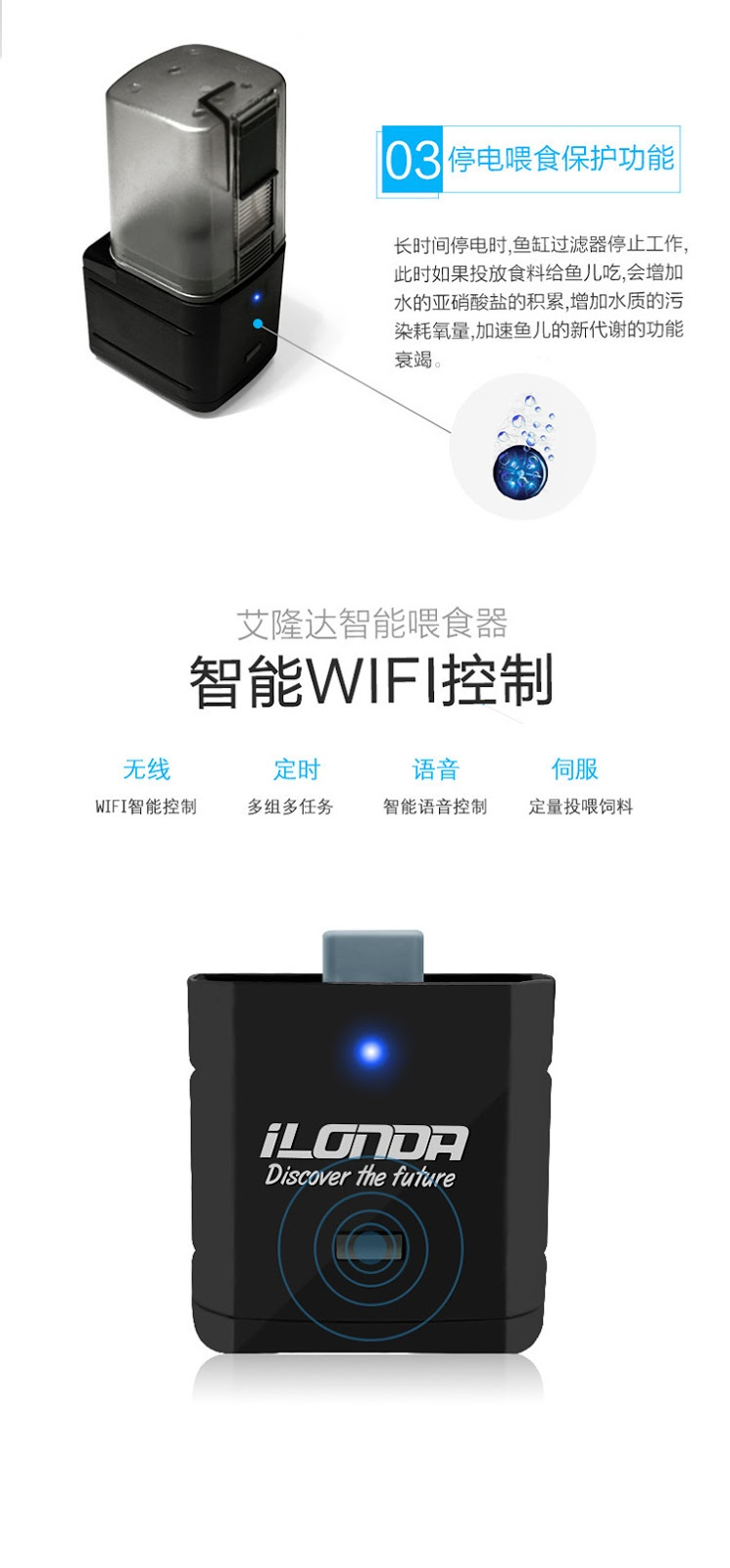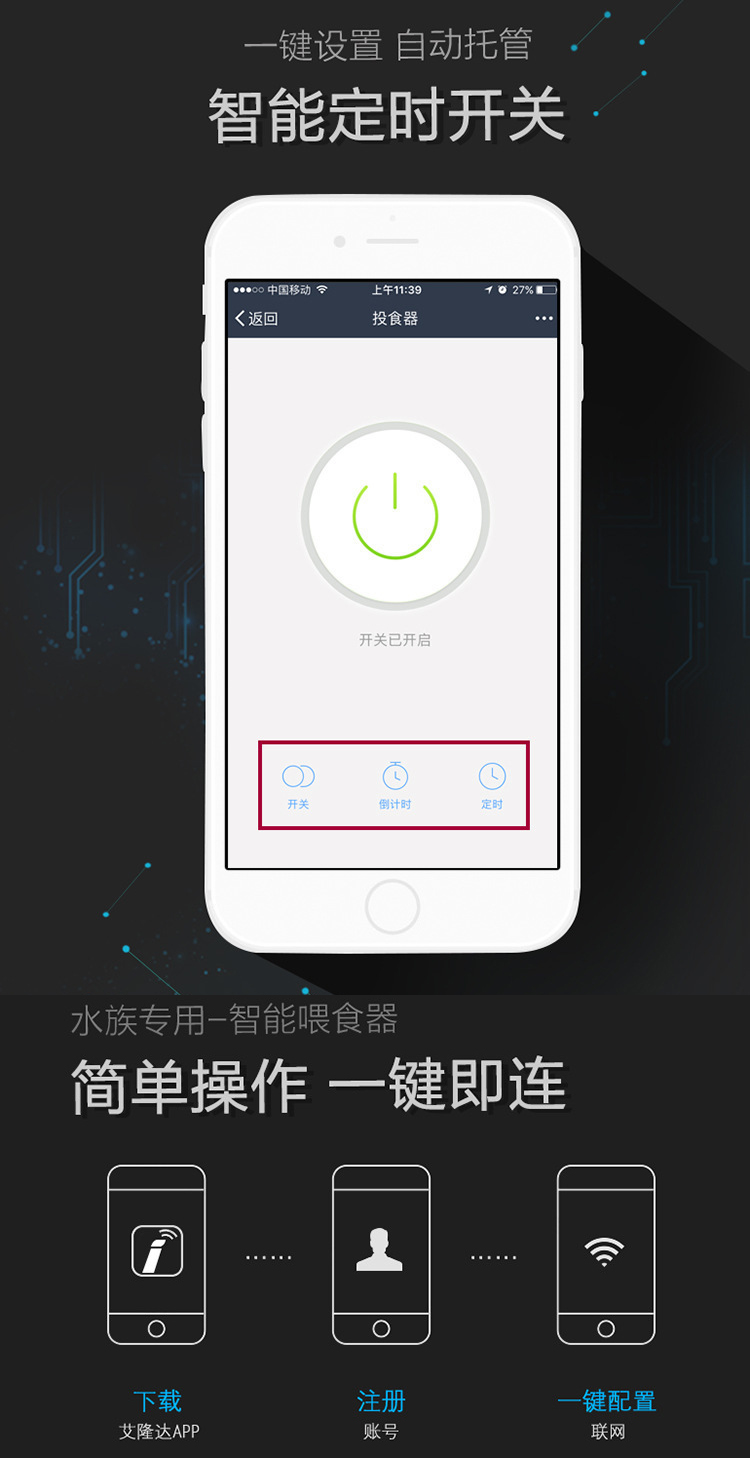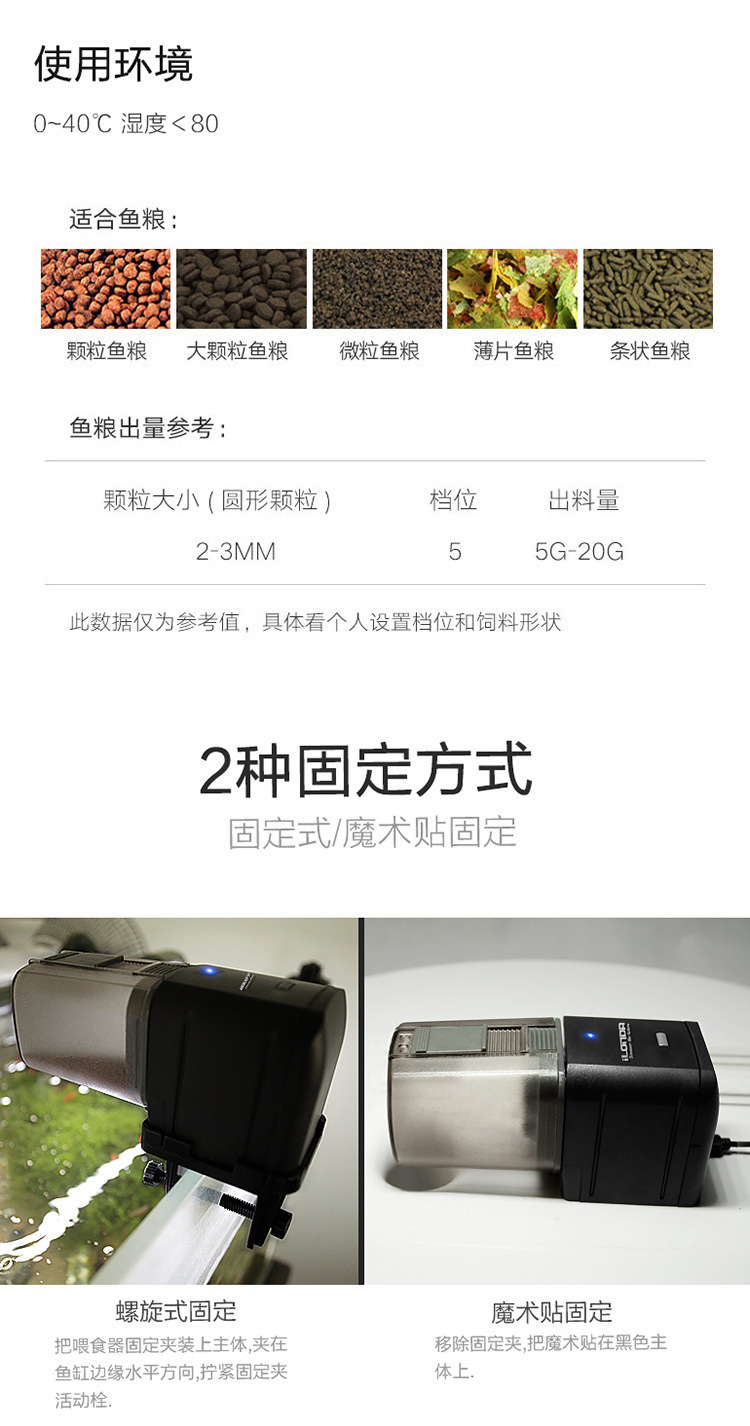 Battery Powered Model: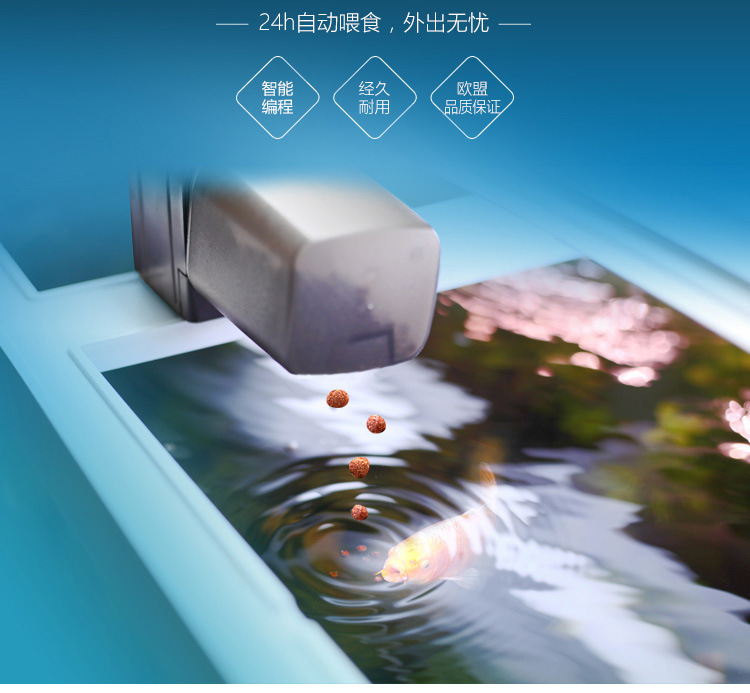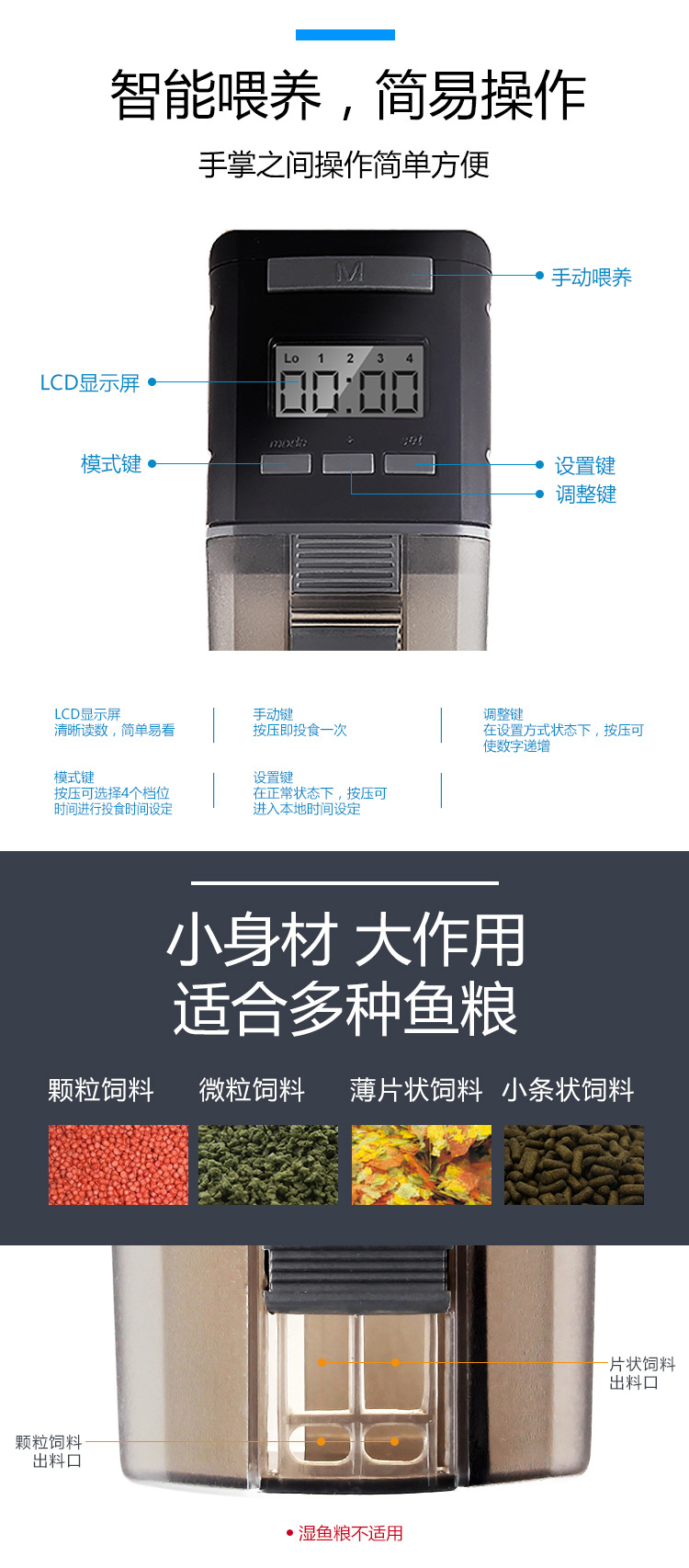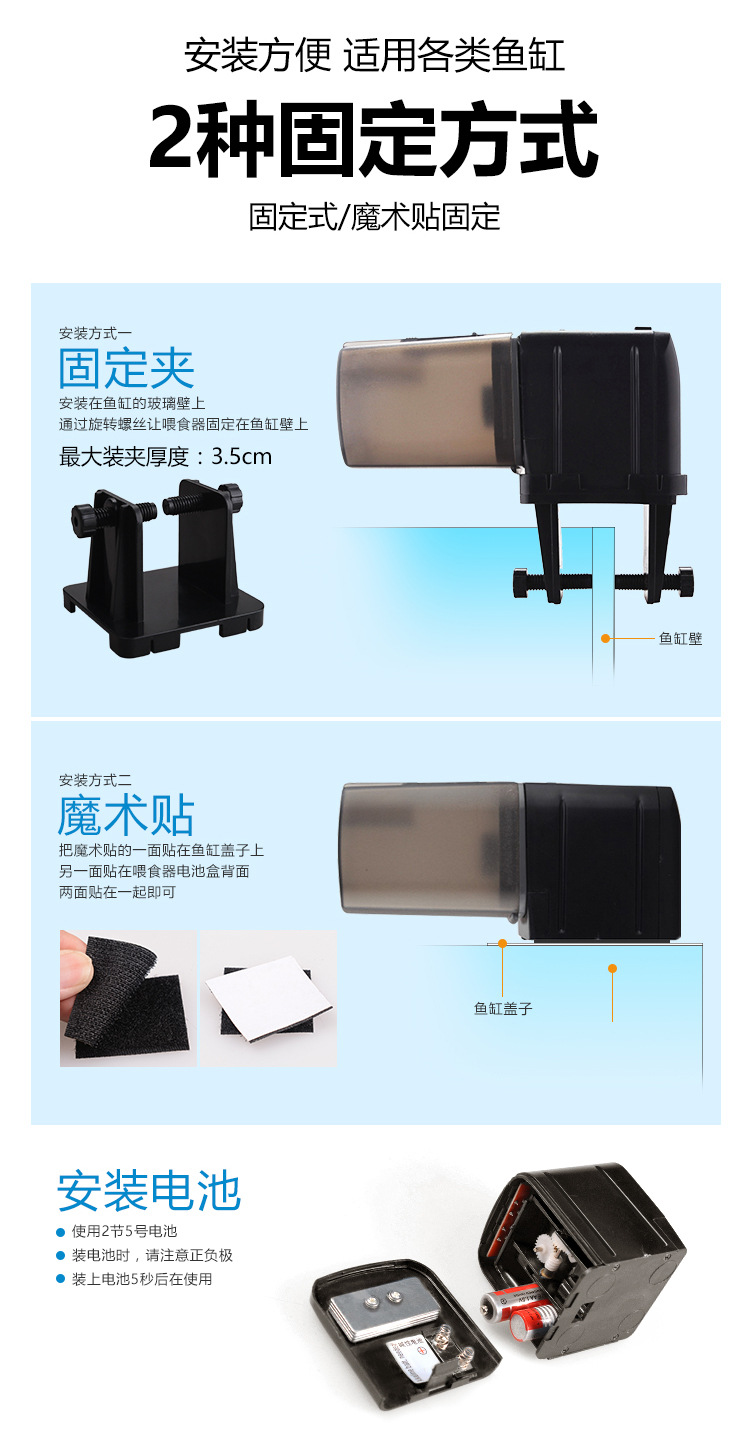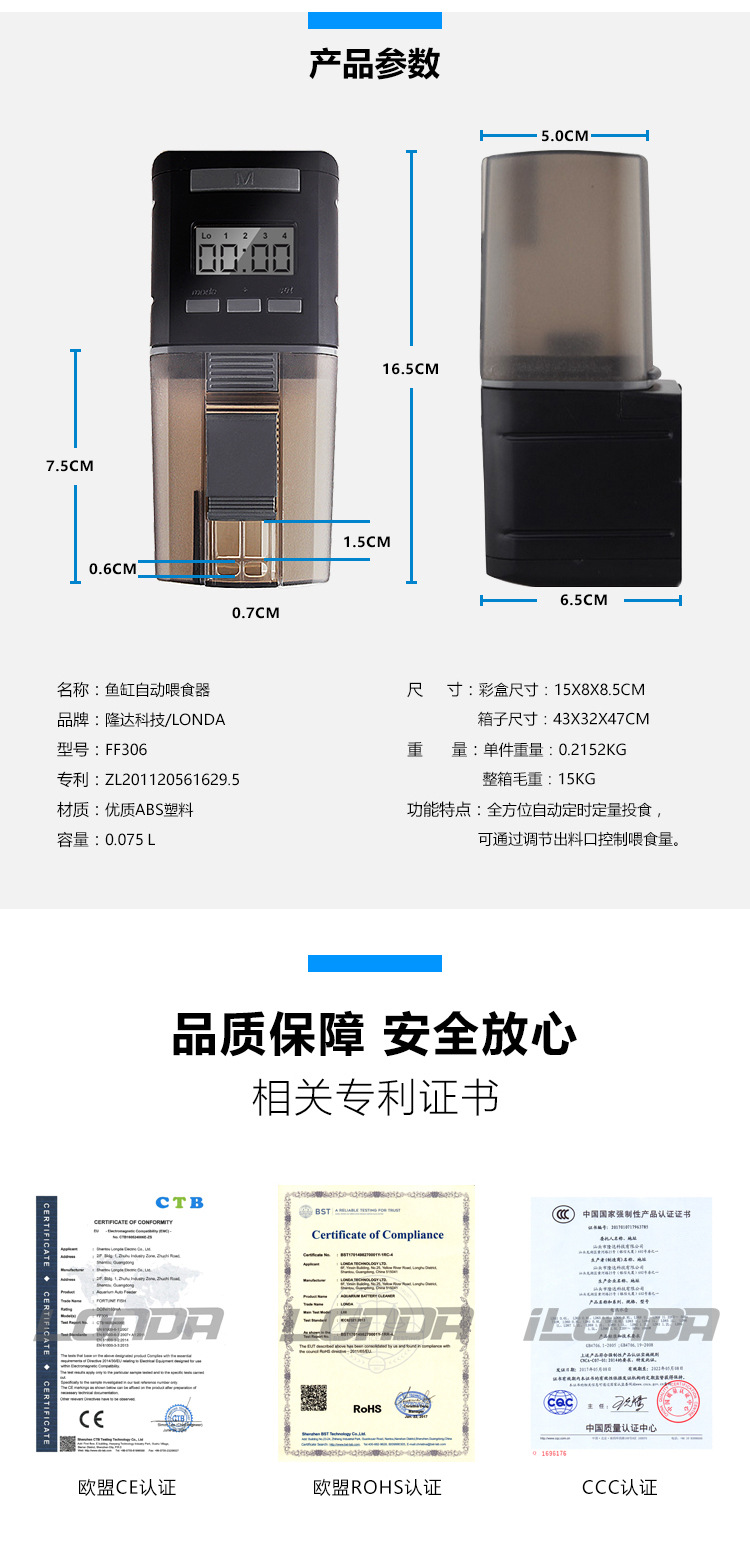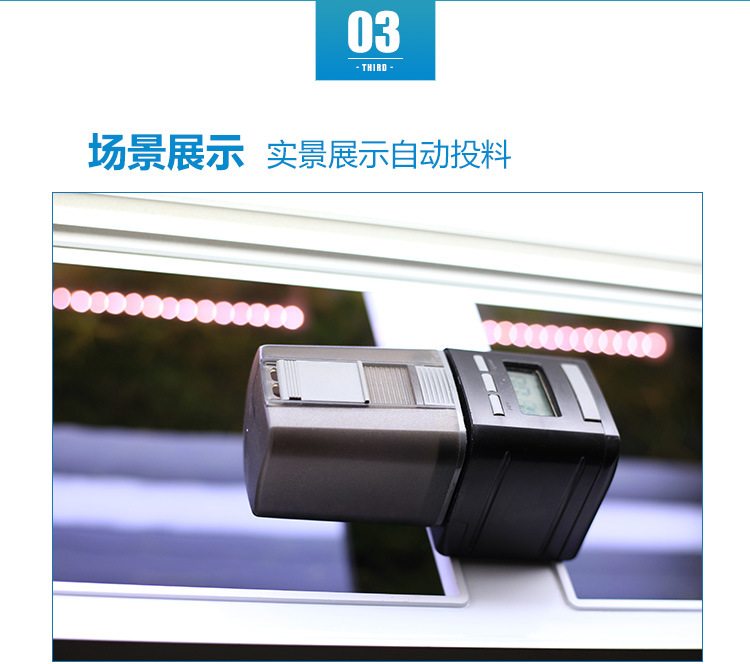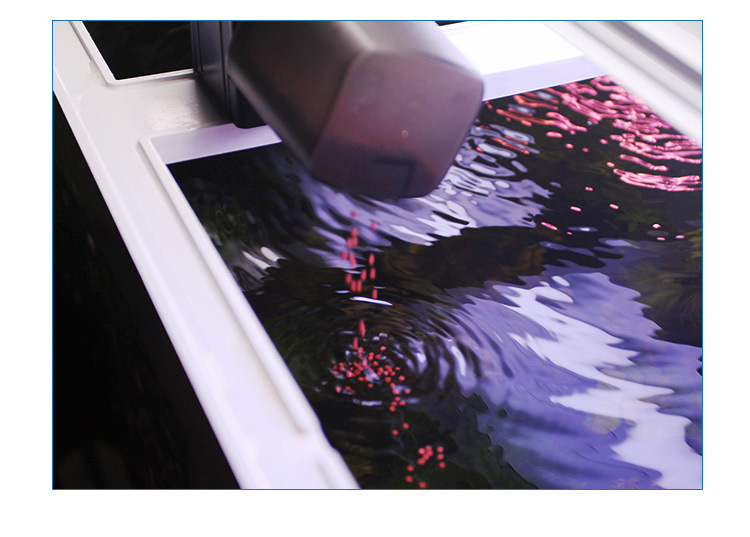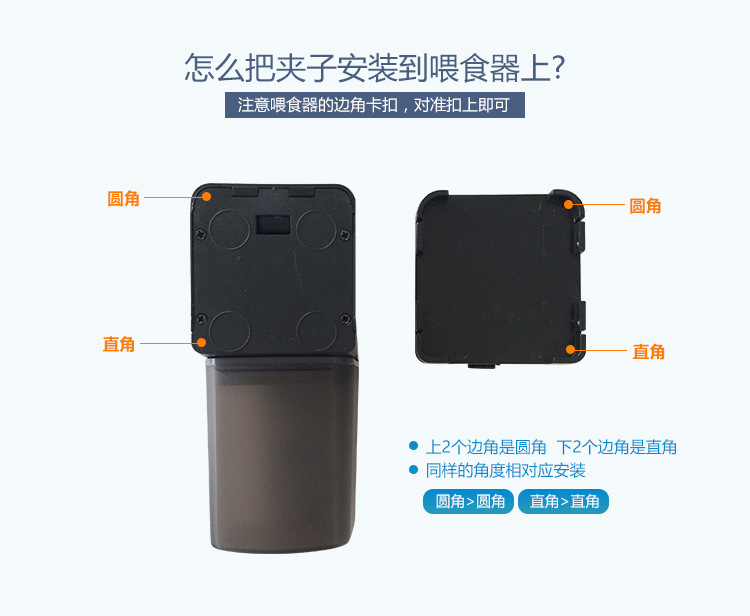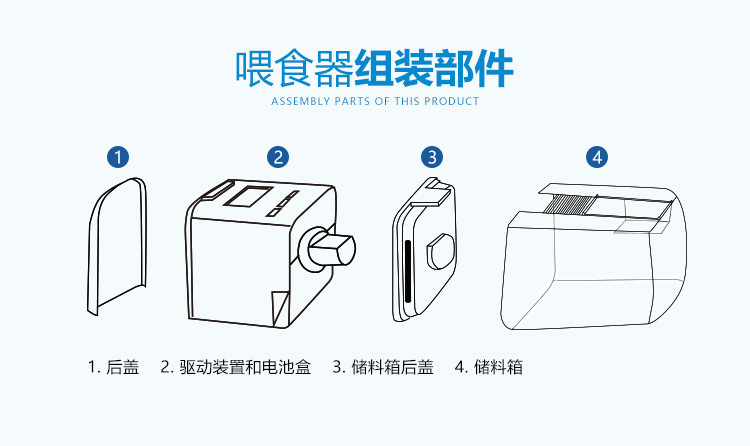 ---