Mosharp Electric Drill Cordless Portable Screwdriver Hand Drilling 48pcs for Home Set USB Rechargeable 250rpm 3.6V
- Ready Stocks In Malaysia
- Lightweight & One-Handed Operation - Cordless screwdriver easy screwing with one hand. Have three models: clockwise, lock and anti-clockwise. Just press the switch to operate.
- Smoothly & Quickly - Electric screwdriver delivers 3.5Nm max torque for a wide range of drilling and fastening applications. 250RPM speed provides plenty of power for a variety of applications such as assembling furniture and a variety of other household tasks.
- Convenient of USB charging - Power screwdriver cordless has USB charging is done via a standard Micro-USB port with 5V input and is widely available so you never have to worry about losing a proprietary cable/charger.
- Transformation 180° to 90° - You can bend the screwdriver or flex it how you need it. Press the Red "PUSH" button on the top to rotate the body can be twisted and become straight to fit awkward spaces. The flexible shaft will help you reach around the corners.
- Compact and Powerful - Cordless screwdriver ergonomic gun-trigger shape that fits easily in your hand for a firm grip and precise control. Has 47pcs screwdriver bits, which means you can use any drill you need. Sturdy case with enough space to hold the tool and accessories and helps keep your tools well organized.
- Buy With Confidence: More Vision is committed to providing our customers with high quality products, we are dedicated to ensuring your fully satisfaction.
Specifications:
Voltage: 3.6V
Neutral speed: 250r/min
Rated speed: 250 (rpm)
Charging time: 3-5hours
Battery capacity: 18650/1300mAh
Maximum torque: 3.5N/M
Rated input power: 4 (w)
Number of revolutions: 250 (rpm)
Tightening torque: 2.5
Rated voltage range: AC single-phase and DC 50V and below
Charging: USB cable charging
Category: 47 pcs + black box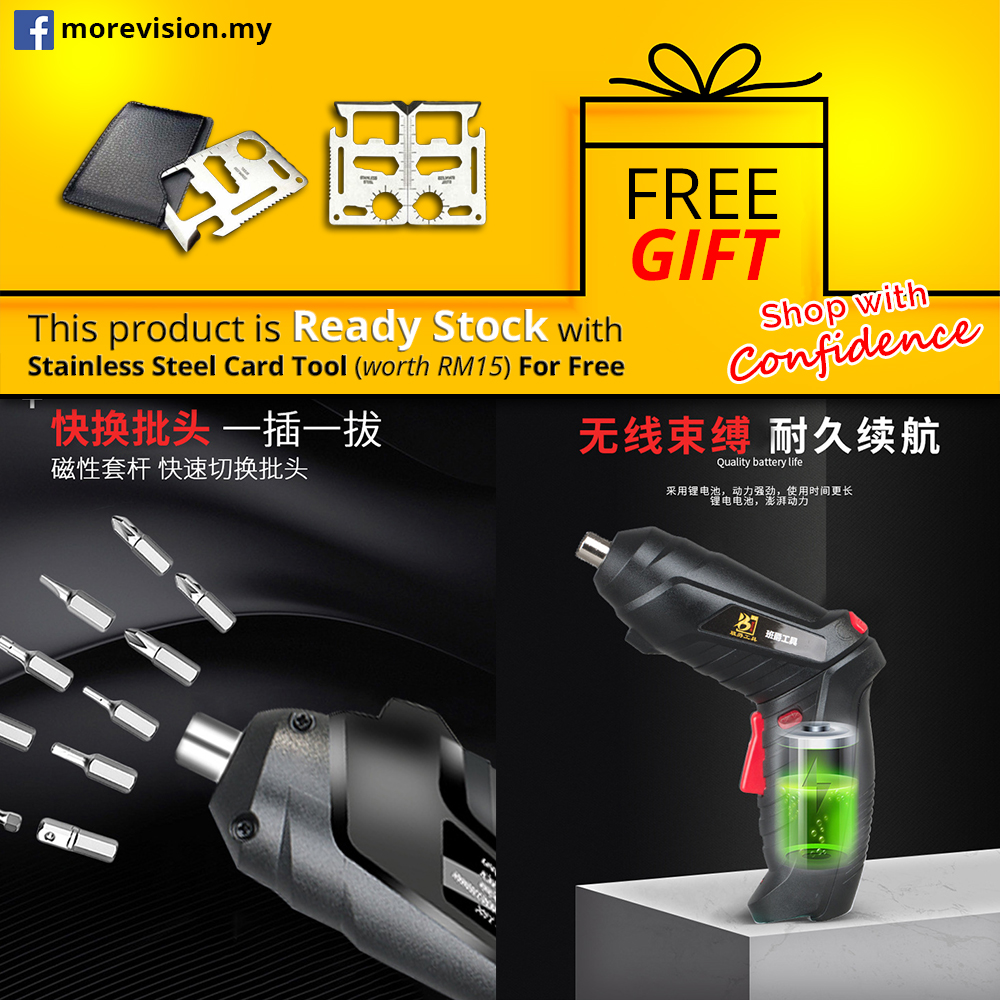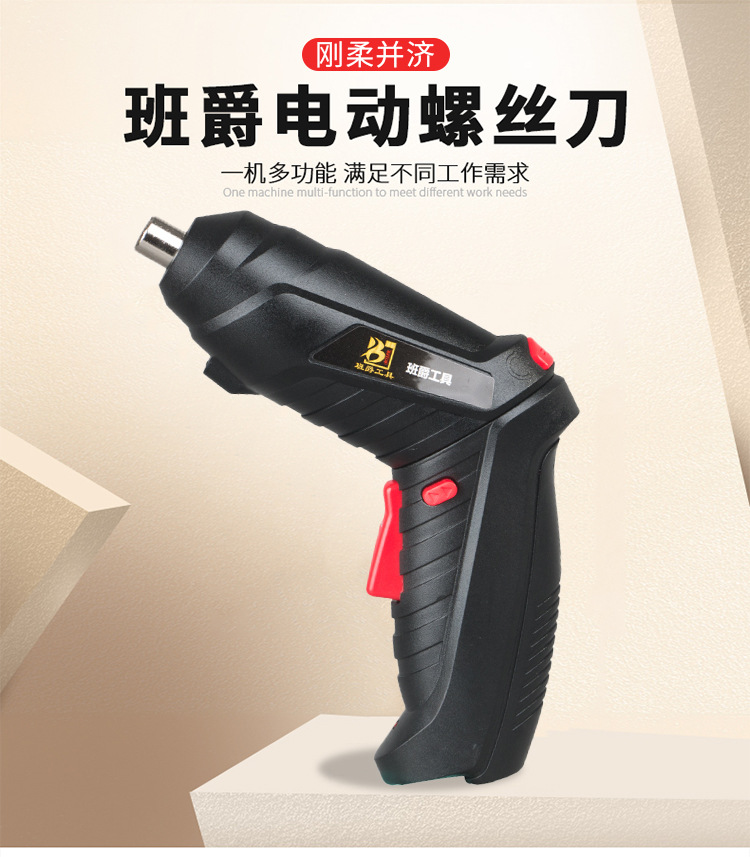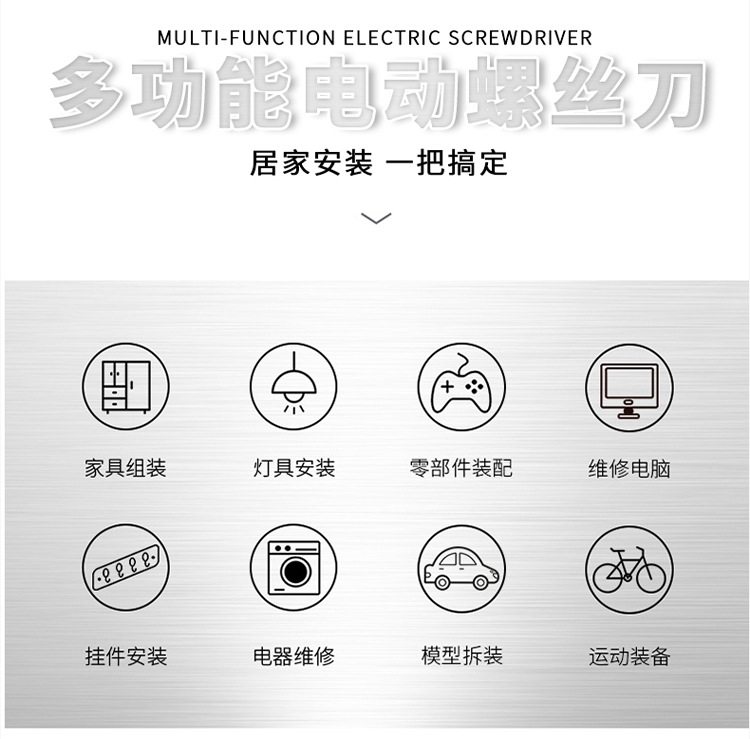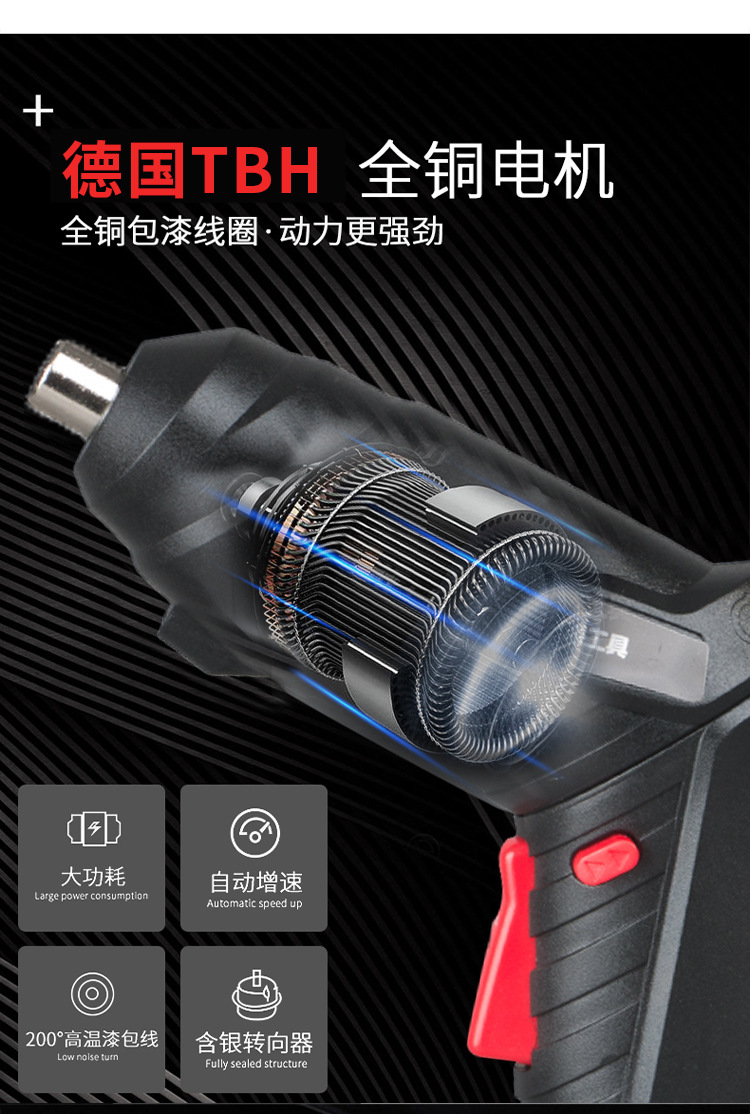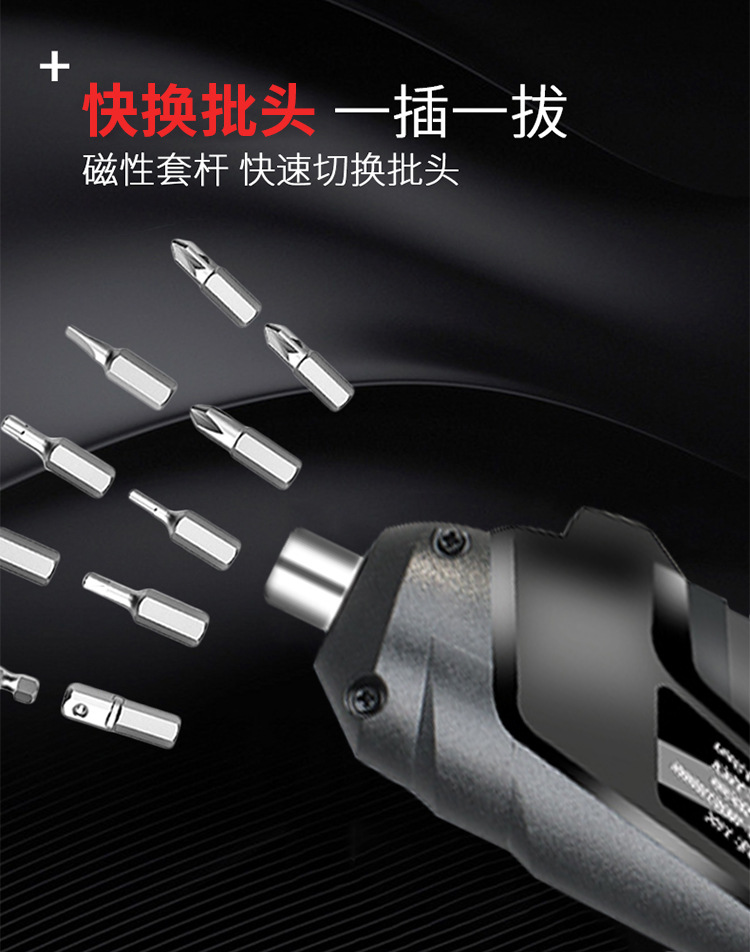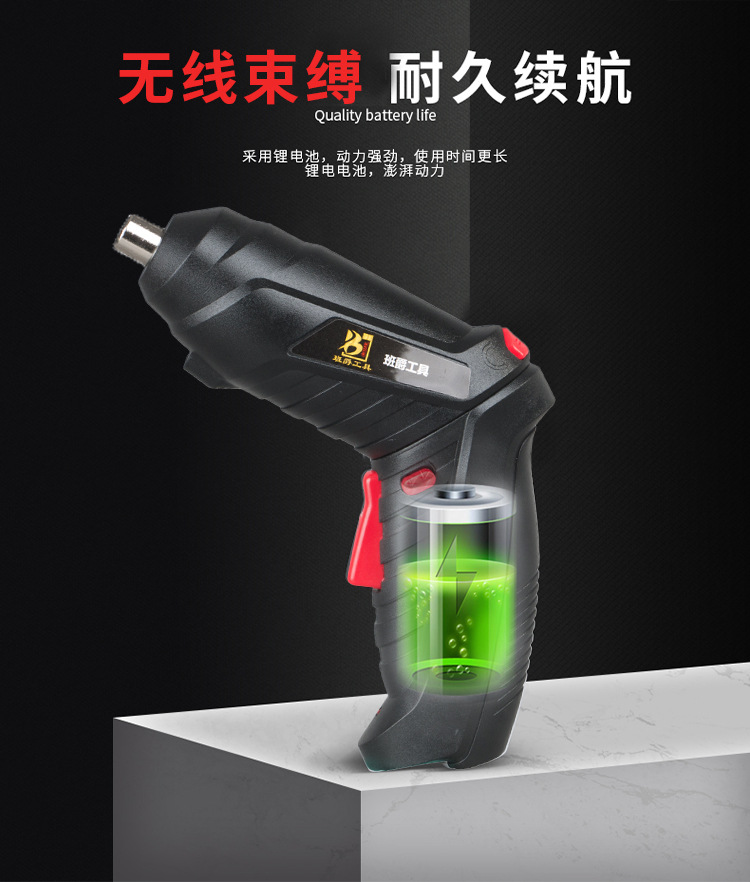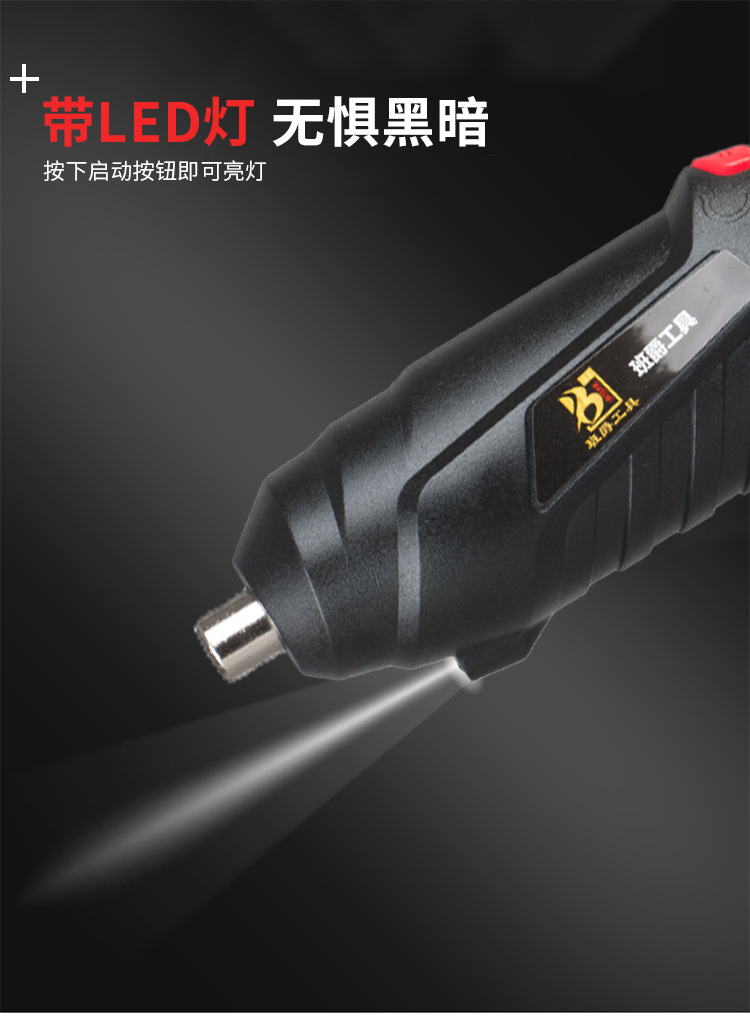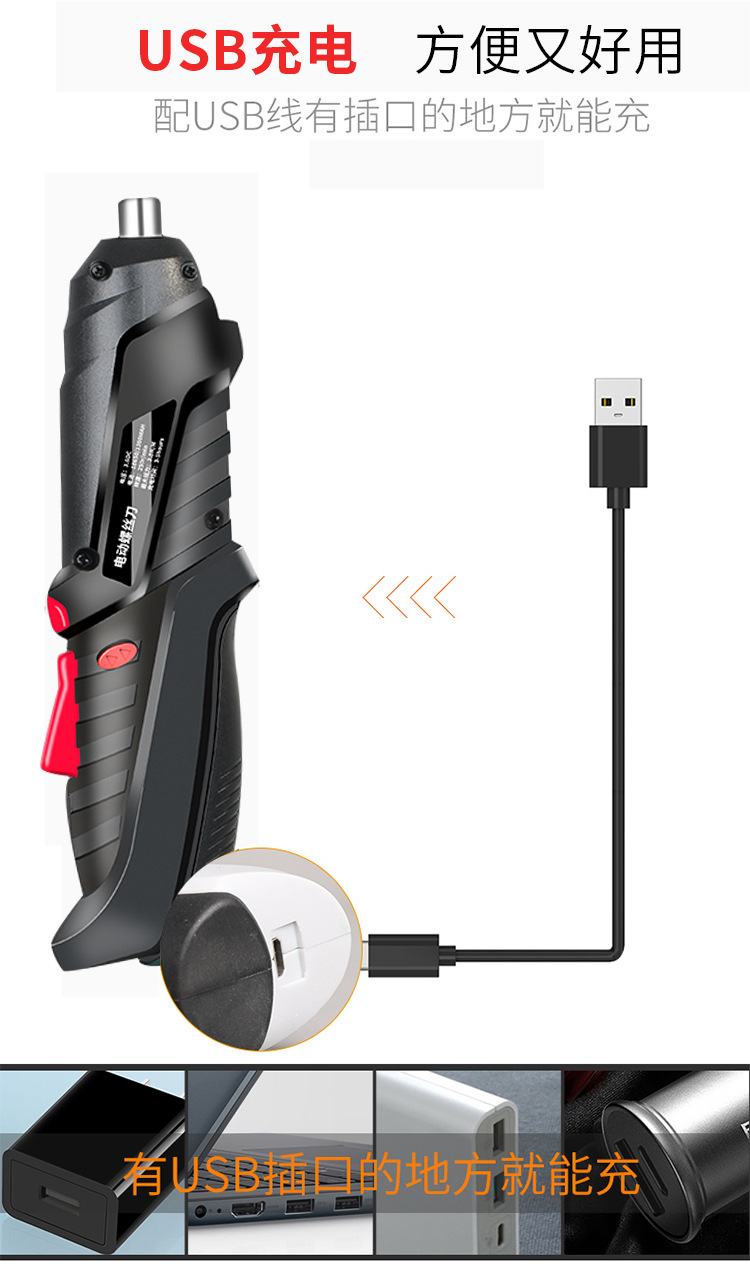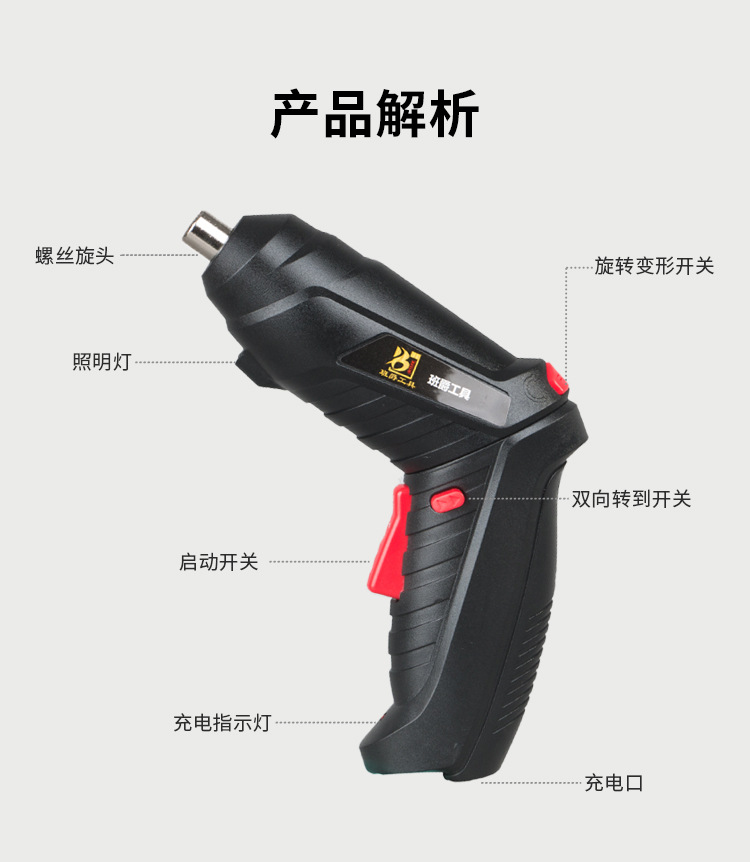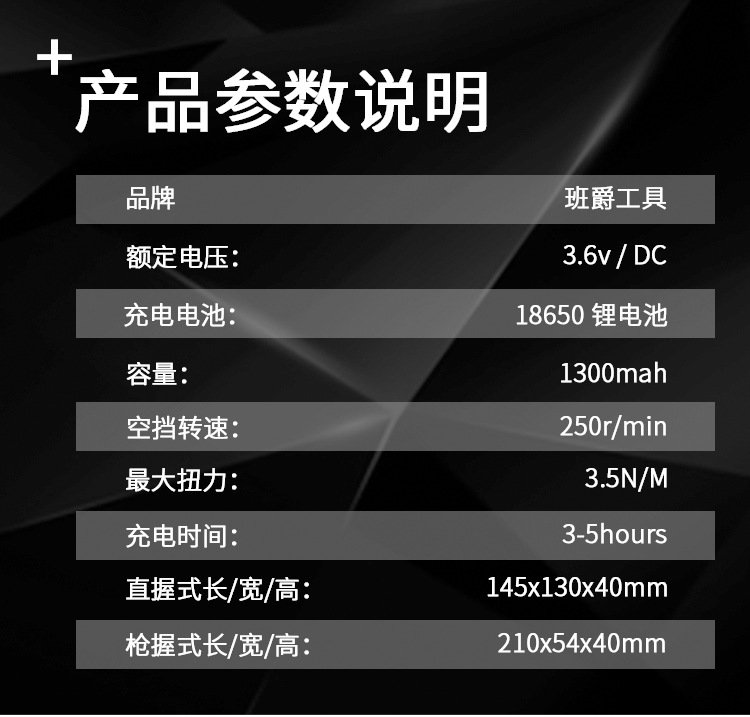 ---