JAKEMY JM-8172 73 In 1 Magnetic Screwdriver Set Professional Multifunctional Repair Tool Strong S2 Shock Resistant Steel
- Ready Stocks In Malaysia
- Wide Variety: Reparing or opening iP 6/6 Plus/7/7 Plus/8/8 Plus/X/Xs Max/XR/11/11 Pro/SE, Android Smartphone Pad, PC, Laptops, Electronics, Jewelers, Eye Glasses, Watches, Kid Toys, Home Appliancesand Nintendo Switch, PS4, Xbox or Gaming Controller.
- Rotatable Aluminium Handle: Ergonomic Design and well made handle with anti-slip area and free spinning cap could keep the screwdriver no shake when working, a mini magnetizer inside can provide magnetic for the bits any time. The handle will not grind hands when long-lasting work. Precise enough for technician need,its better to control by your finger for its rotatable end cap and anti-slip area.
- Double sided hollow magnetic storage rack: 30% more working depth than regular bits. Bits case has unique magnetic design which helps in keeping the bits in paces and ensures always strong magnet. Internal magnetic transfer to the bits head can easily suck up the screws
- Unique Design: Anti-slip handle with perfect grip which ease up the repair work. It feels more fluent and smoother when you use the handle with mute bearing as compared to the traditional screwdriver
- High Quality Material: ABS Magnetic Closed Box. High precision and durable kit as made of high-quality material, alloy steel which is wear resistance and corrosion resistance.
- Buy With Confidence: More Vision is committed to providing our customers with high quality products, we are dedicated to ensuring your fully satisfaction.
Specifications:
First Layer:
48pcs 4*28mm NEW DESIGN 12mm long working depth S2 bits:
Torx: t2/t3/t4/t5/t6/t7/t8/t9/t10/t15/t20
Phillips: +1.0/1.5/2.0/2.5/3.0/3.5
Slotted:-1.0/1.5/2.0/2.5/3.0/3.5
Y0.8/2.0/2.5/3.0
Triangle:△2.0/2.3
Pentalobe(star):★0.8/1.2/1.5/2.0
(Mainboard phillips)Standoff+1.5 SQ0/SQ1/SQ2
Hex:h0.9/1.3/1.5/2.0/2.5/3.0/3.5/4.0/4.5/5.0/6.0
9pc H4 sockets:
m2.5/3.0/3.5/4.0/4.5/5.0/5.5 g3.8/g4.5
Second Layer:
6pcs 4*40mm NEW DESIGN 12mm long working depth S2 bits for screws in deep hole: +3.5/-2.0/T10/U2.6/Y2.5/△2.3
Bottom Layer:
3pc Opening tool 3pcs Spudger
1pcs Suction Cup 1pcs Curved tweezers
1pcs Flexible Extension 1pcs Aluminum Alloy Screwdriver Handle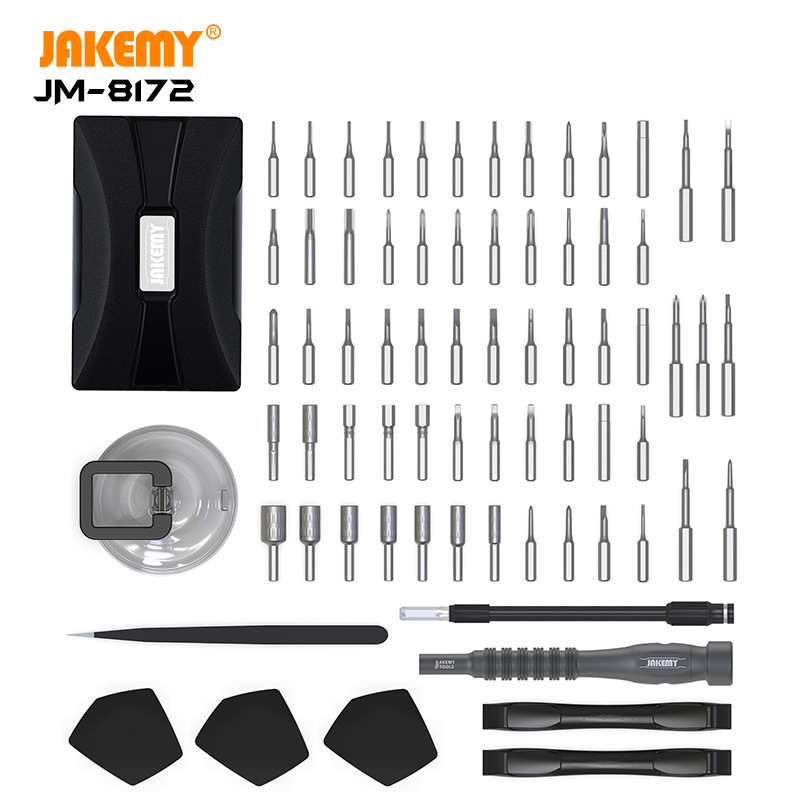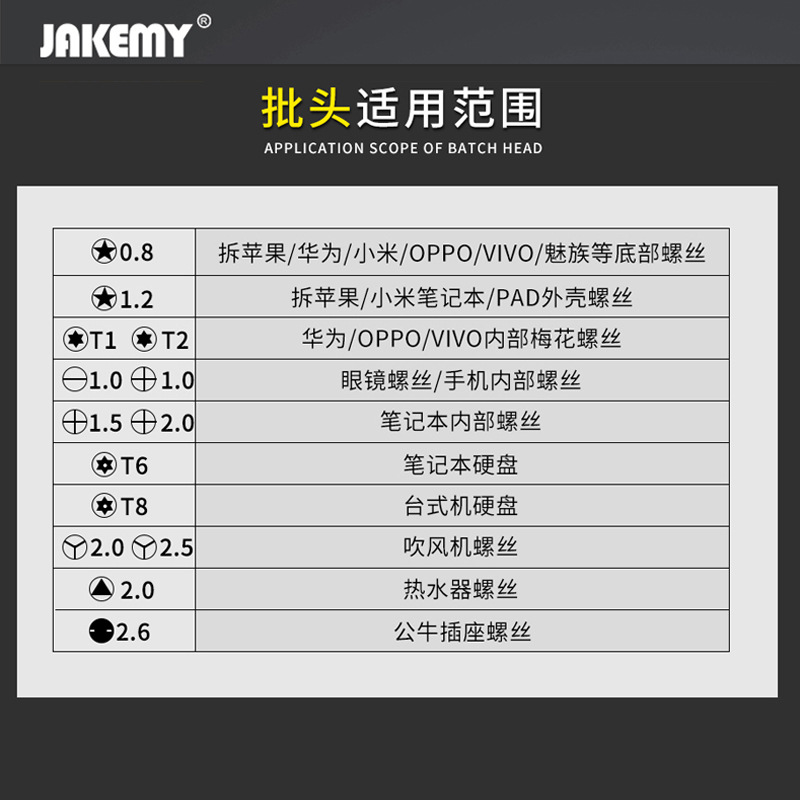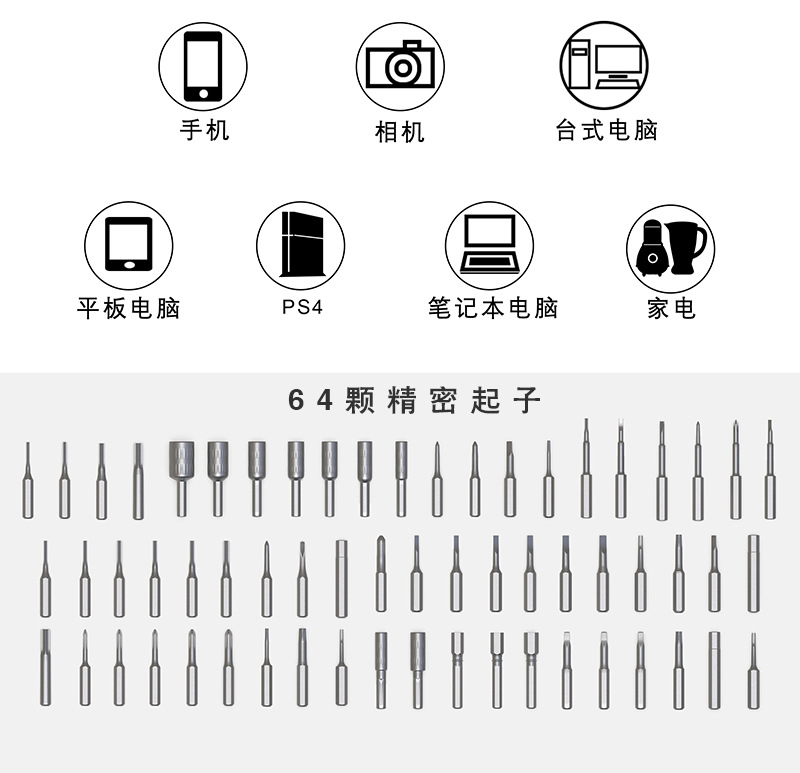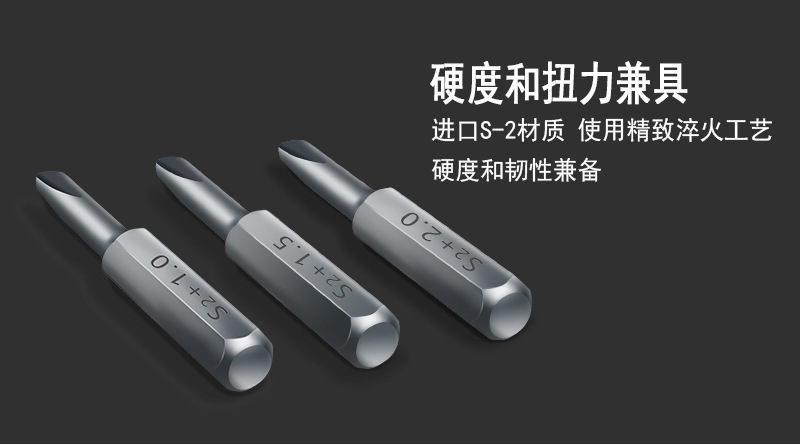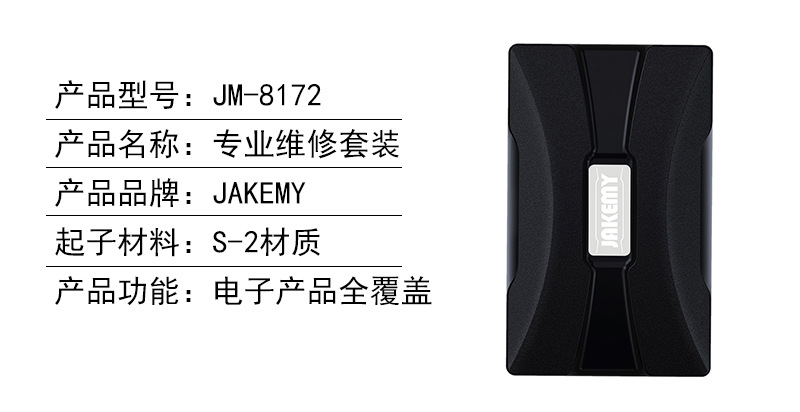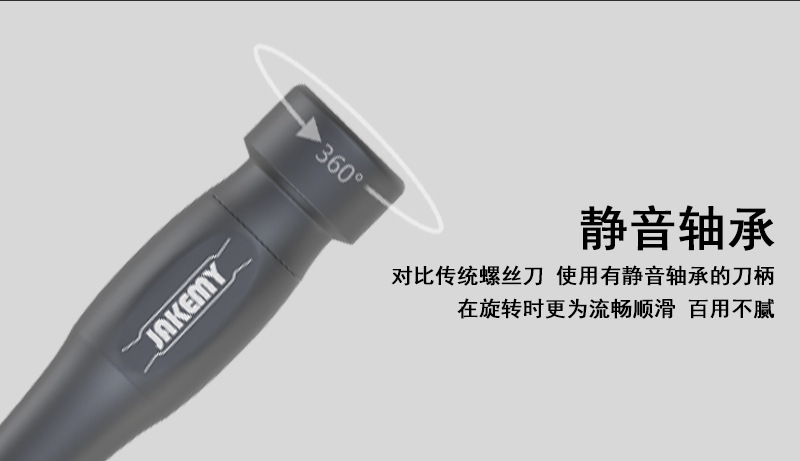 ---