Eye Massager 4 Heat Comfort Massage Levels Bluetooth Music Vibration Wireless 4 in 1 Stress Relieve
Easy-to-operate Button
👉Power Button: Press it for 3-5 seconds to turn on/off. Short press to change massage mode.
150° Ergonomic Nose Pad
👉The design of the SHUSEN eye massager ensures it fits snugly, securely, and comfortably on your nose.
USB Rechargeable
👉Rechargeable large-capacity lithium battery and USB charging offer maximum portability. Please use your phone adapter, power bank, laptop USB interface to charge one hour for full charge.
180° Portable Design
👉Lightweight and folding design so that it is easy to carry. Use it in your home, office, and travel.
👉Foldable design makes it easy to carry on wherever you go, suitable for home, office and travel.
Adjustable Headband
👉Easy-to-adjust elastic headband makes it suitable for many head sizes and shapes.
👉While also being easy to clean. If you feel too tight or too much pressure, which makes you feel uncomfortable or painful. Please loose the head belt .
Acupressure & Heat Compression
👉The eye massager uses compression and 2 level vibrations to help achieve acupressure-like results. Acupressure stimulates which can effectively relax eye pain around the eyes, improve sleep quality.
👉Heat temperature fall between 37 to 42 celcius
3 Models available:
1) Heat Comfort
2) Heat Comfort + Music
3) Heat Comfort + Music + Vibrations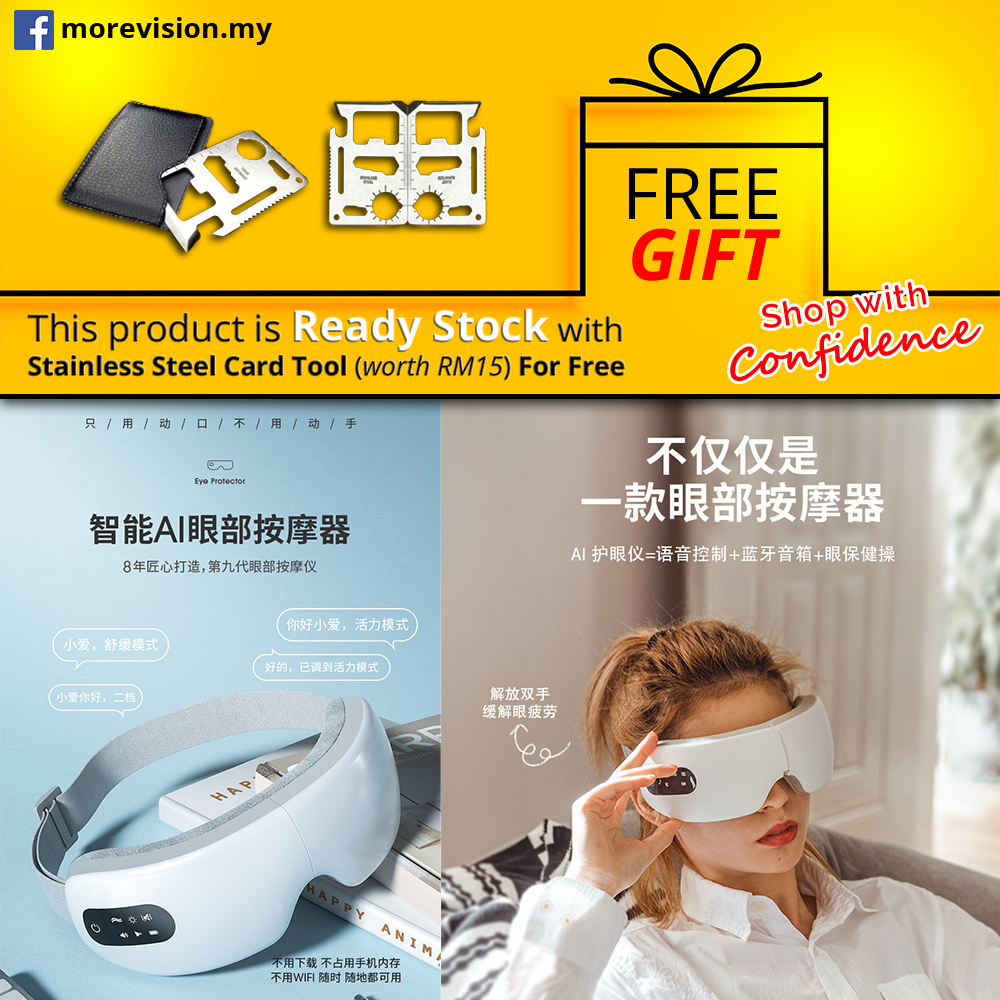 ---