360 Universal Bicycle Waterproof Phone Holder Mobile GPS with Magnetic Bike Mount Stand Handle Bar for Motorcycle MTB
There are interfaces for charging, listening to music, etc.
The touch screen is suitable for the screen cover.
For some motorcycles that do not have a grip, you can buy an extender, install it on the rearview mirror, and then install the bracket
✔ Our products can protect the mobile phone in all aspects while riding,
✔Universal for mobile phones under 6.7 inches
✔Protective shell size:180*85*15mm
✔ The flip phone case completely wraps the phone,
✔ Support head that can rotate 360 degrees,
✔Comprehensive waterproof ability, no dead ends,
✔ Effectively avoid the trouble of getting wet when cycling in rainy days,
✔Touch screen and hidden earphone hole] The high-sensitivity tpu film window on the front phone pocket of the bicycle phone allows you to easily play the phone or view activities when assembling the map. The hidden hole on the headset allows you to answer calls or enjoy music freely while riding a bicycle
✔[Waterproof material] The upper tube bike cover is made of plastic, nylon and pvc fiber. It can be designed to perfectly protect your phone in rainy and extreme environments.
✔[Spacious space and incredible compatibility] The inner space of the bicycle bag is enough to walk, and it can accommodate mobile phones, chargers, power banks, usb cables, bicycle repair tools, small tire pumps and other items. iPhone XR XS Max X 8 7 6S 6 Plus 5S /Samsung Galaxy S8 S7 Note 7 is fully compatible with mobile phones under 6.5 inches, shockproof and non-deformed bicycle front frame bag
✔[Built-in magnetic attraction] Built-in magnetic attraction, equipped with 3 2 M rubber iron sheet and 6 key angles, can better stabilize the phone. The phone will not shake on the sleeve
✔[Telescopic design] There are 3 joints in total, which can be adjusted for expansion and contraction. Adjust the handle with a wrench
✔ There is a camera hole on the back,
✔ Rotate the bracket to match the camera hole for taking pictures while riding.
✔ Very practical! ! ! !
☞Product name: Bicycle waterproof bracket ✔
☞Applicable models: motorcycles, bicycles ✔
☞Scope of application: bicycle ✔
☞Compatible brand: General ✔
☞Charger: ✘
☞Model: HB-69✔
☞Purpose: Cycling bracket ✔
☞Material: ABS✔
☞Whether there is a camera hole: Yes ✔
☞Magnetic: Yes ✔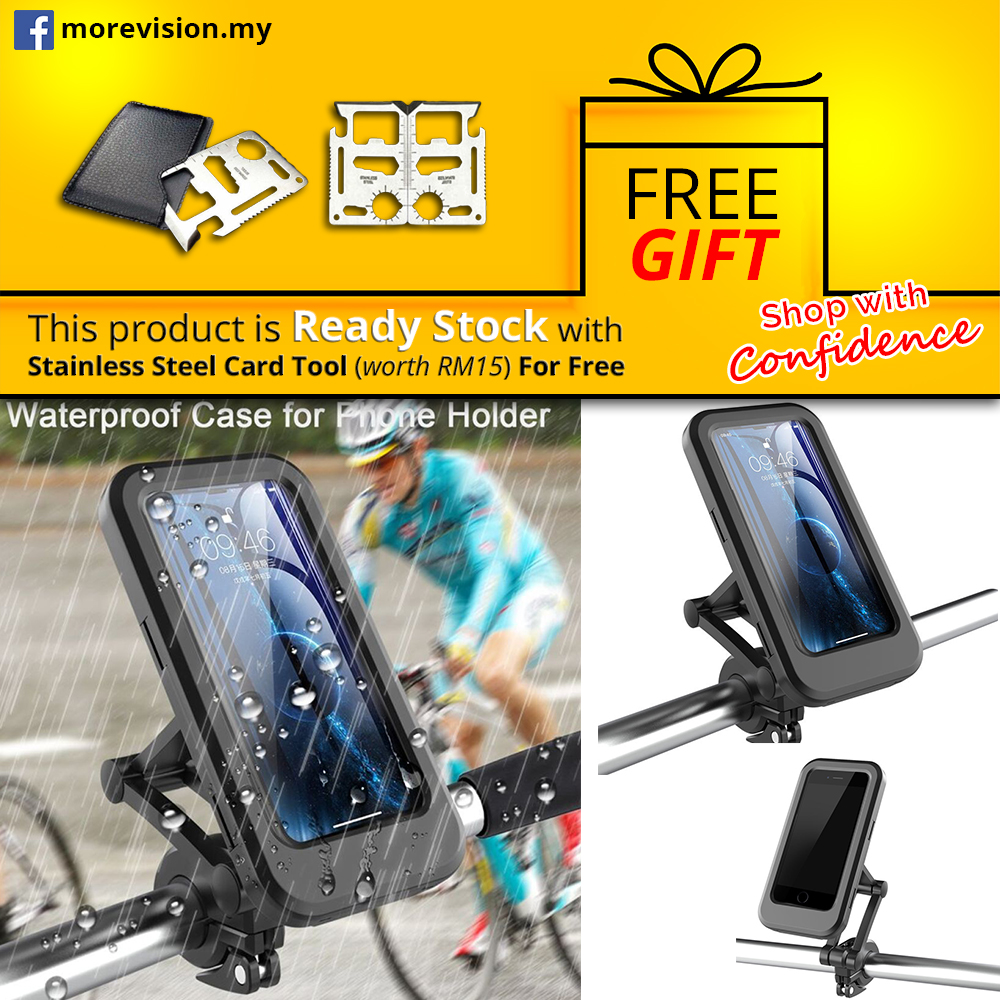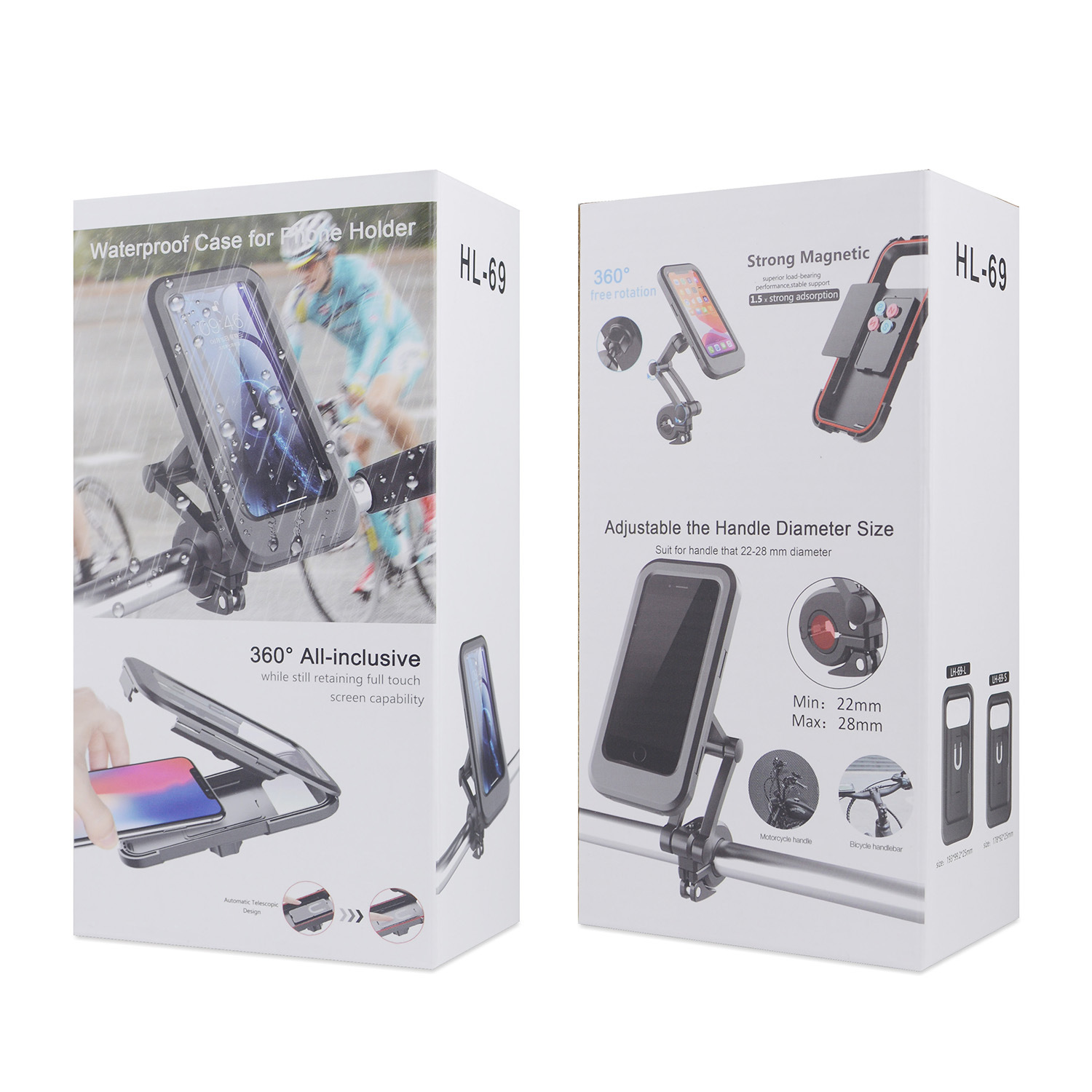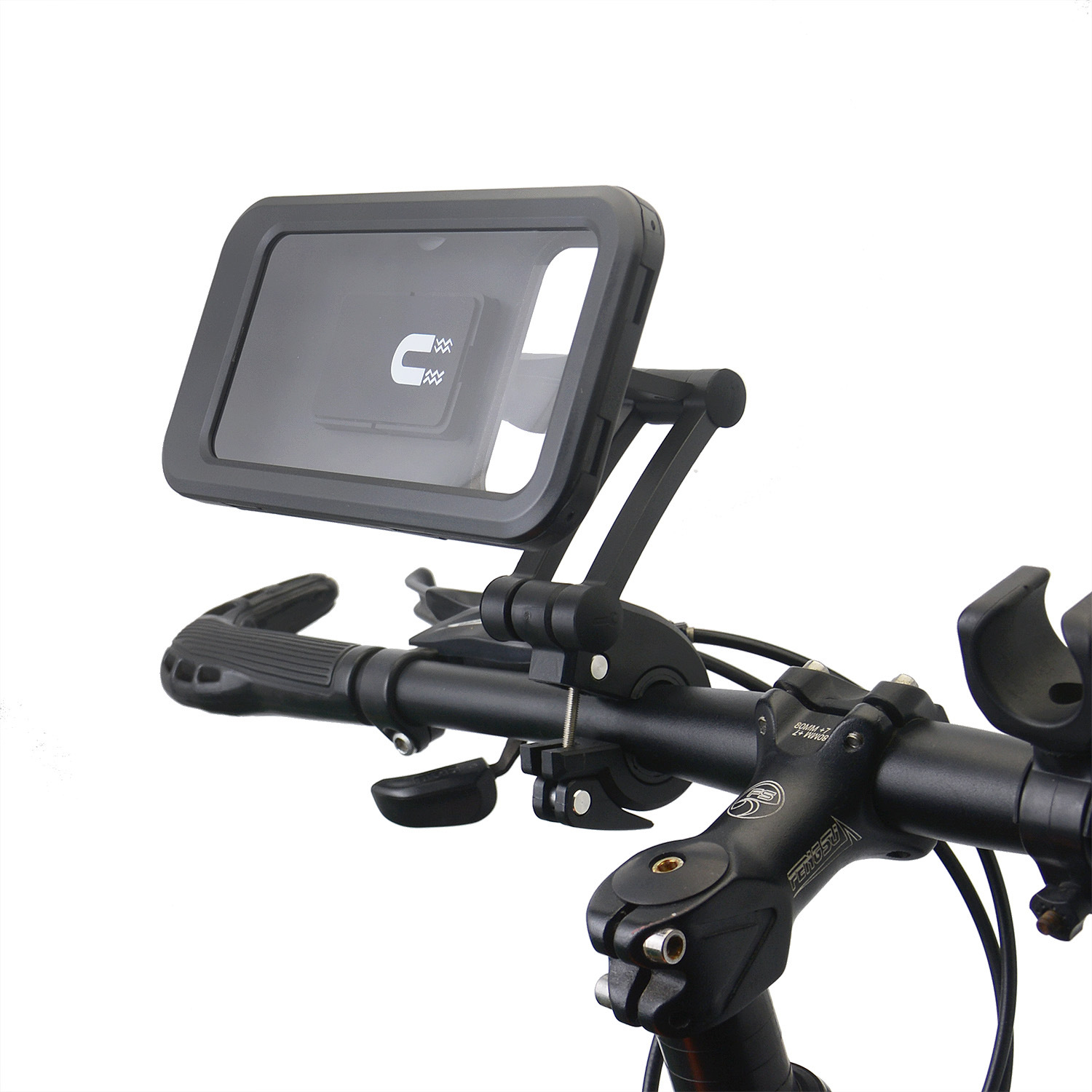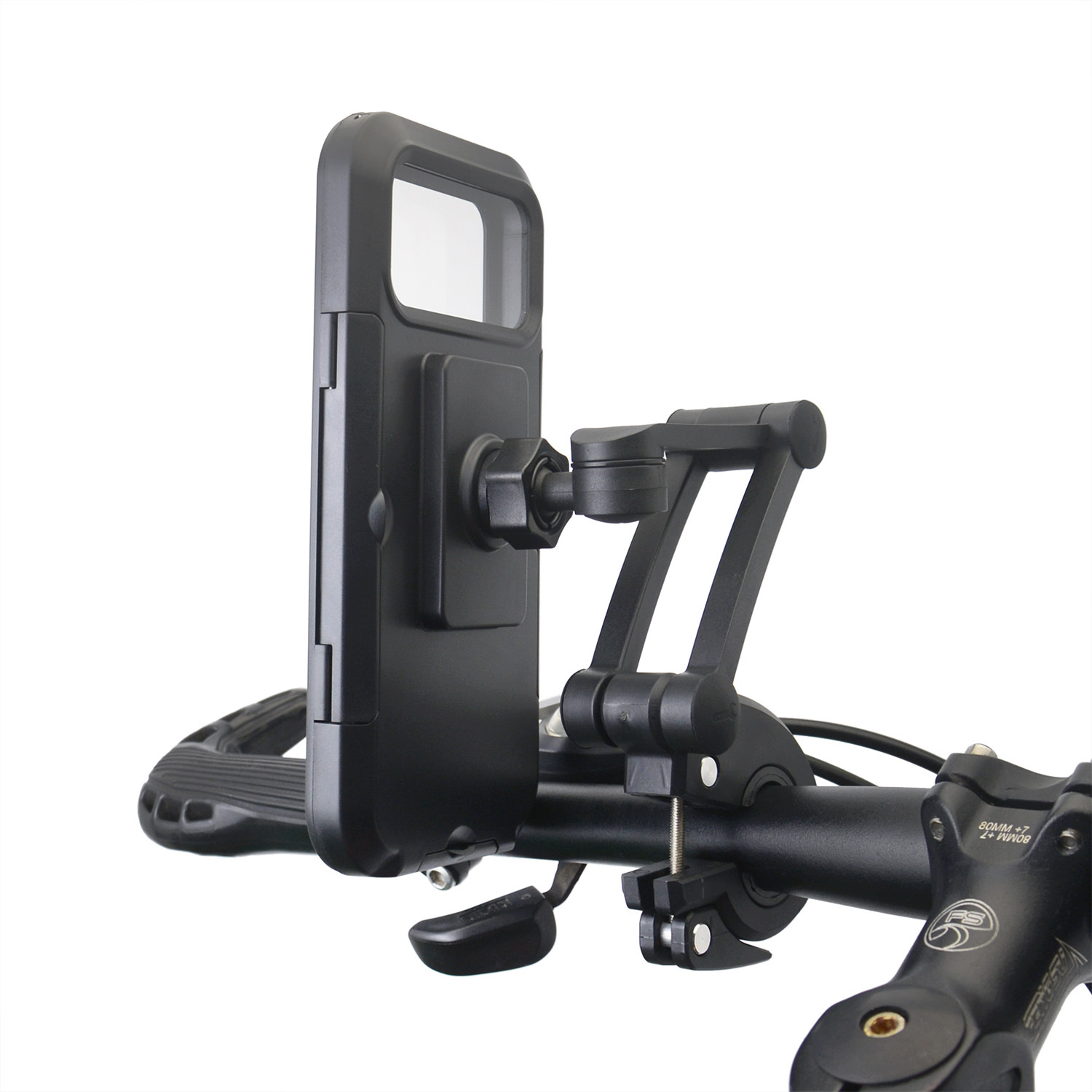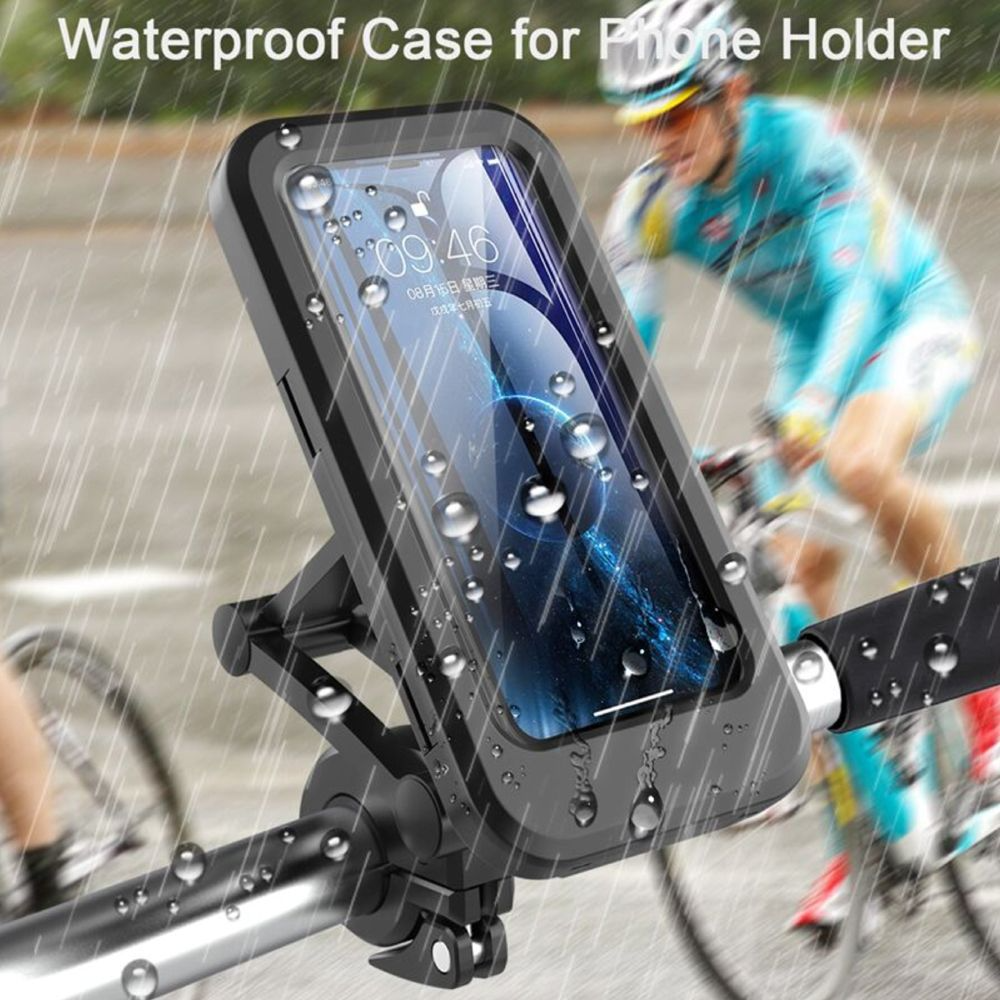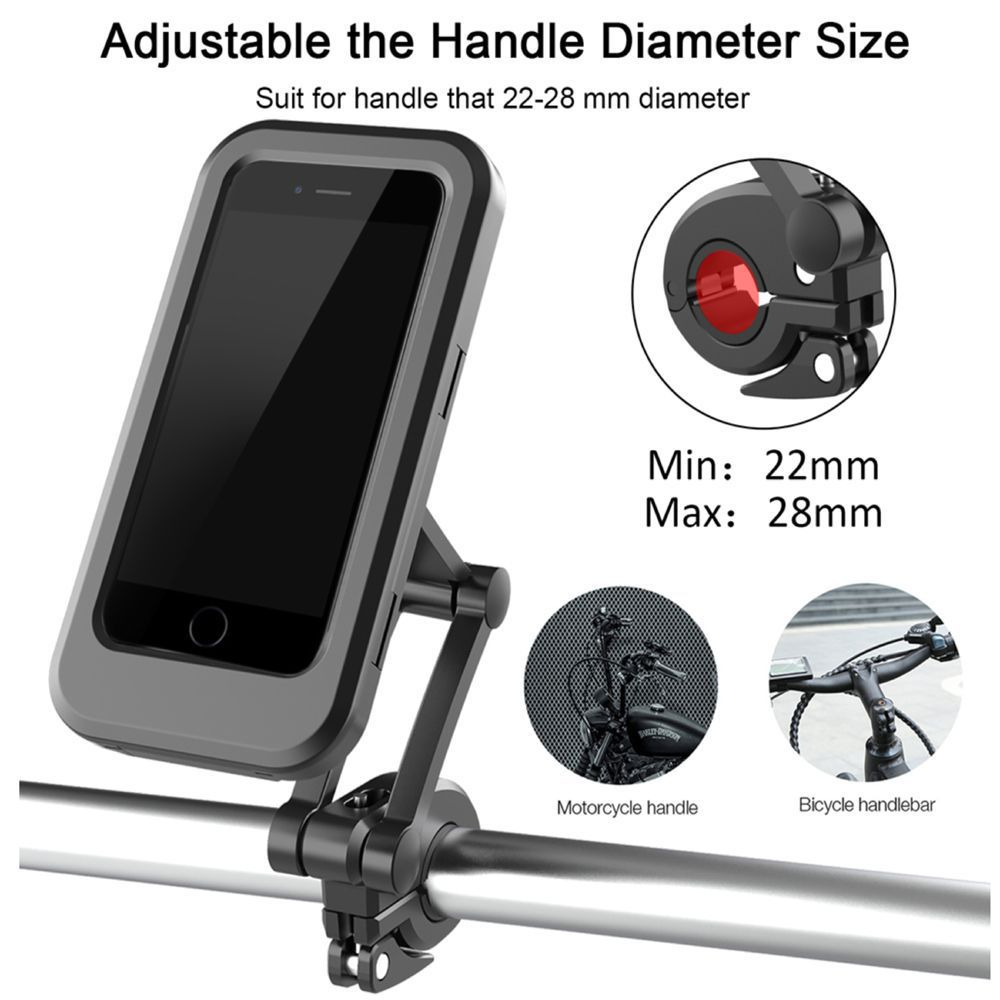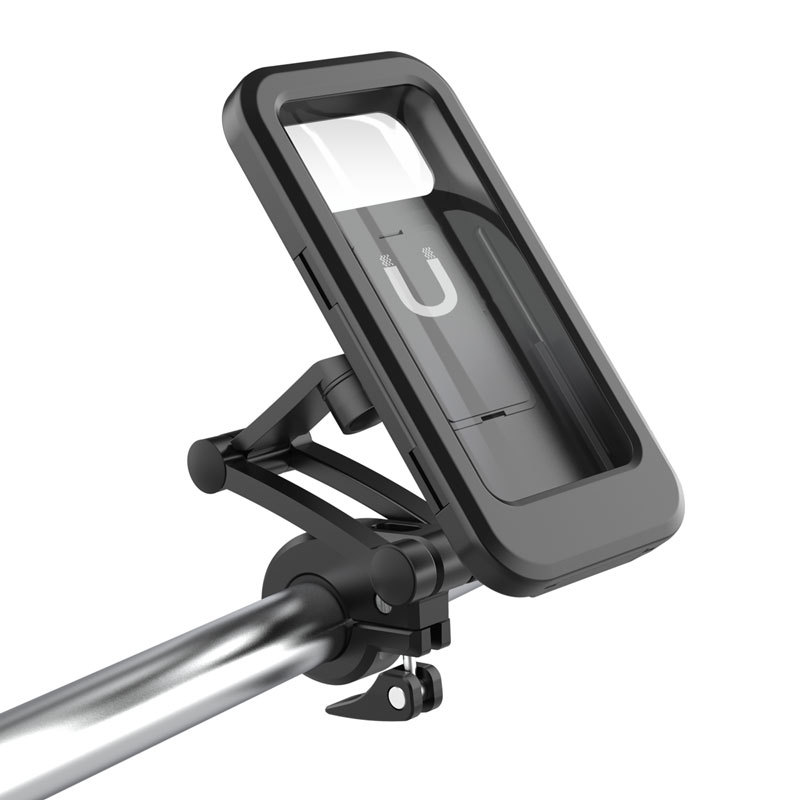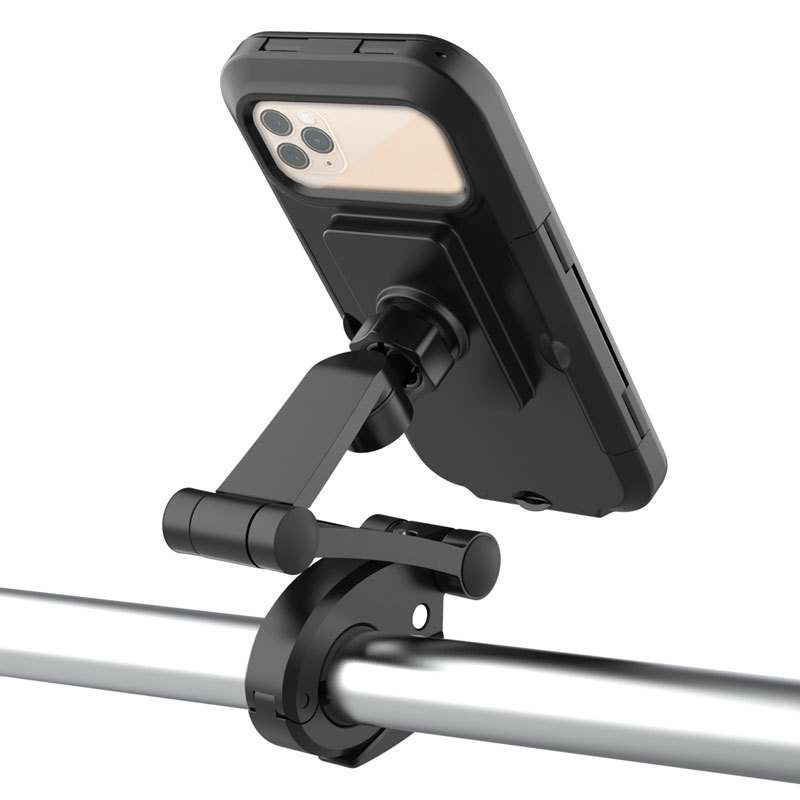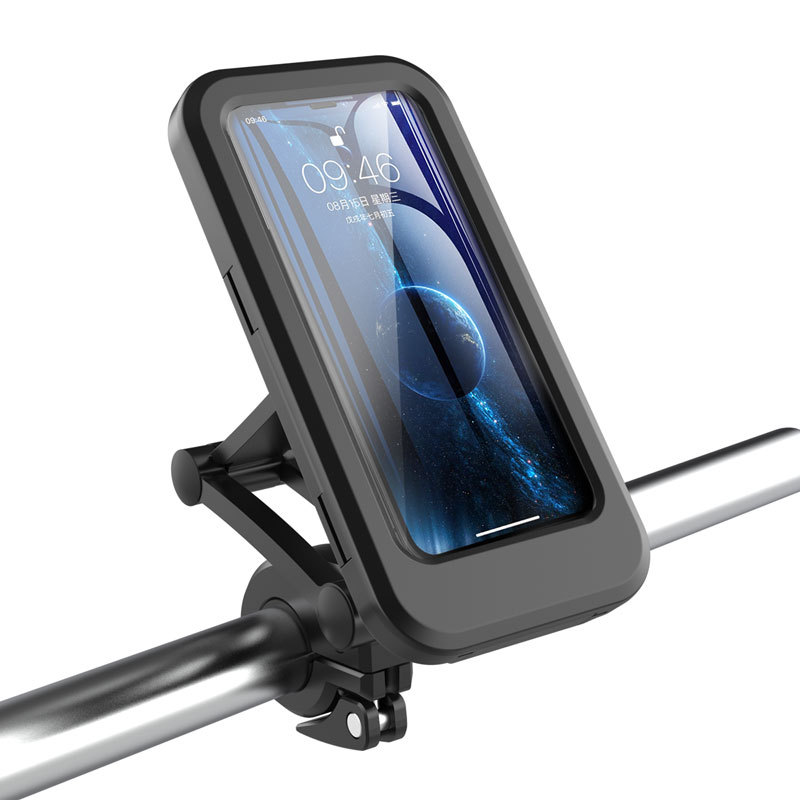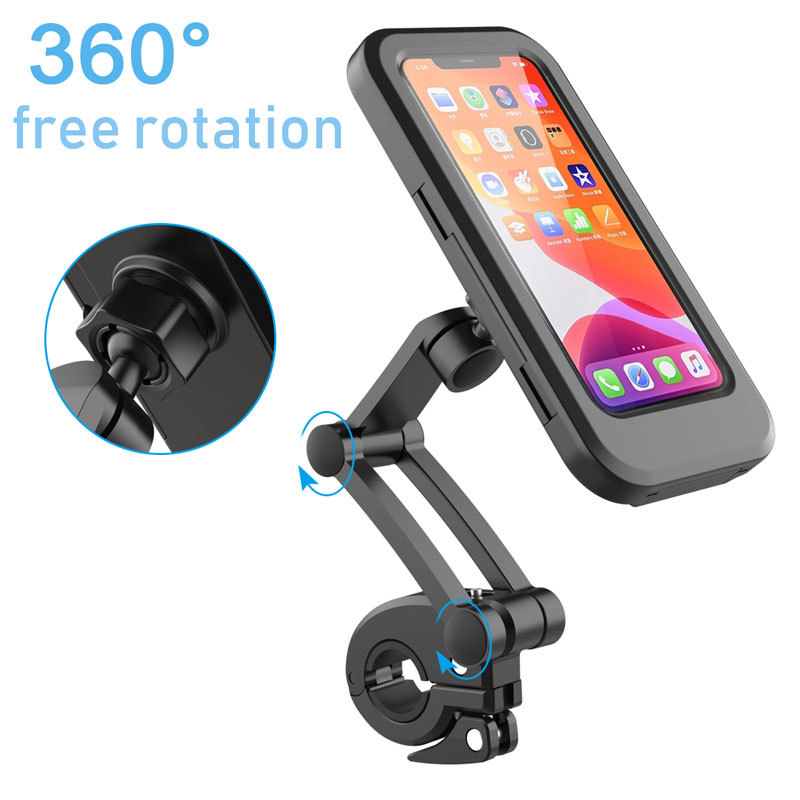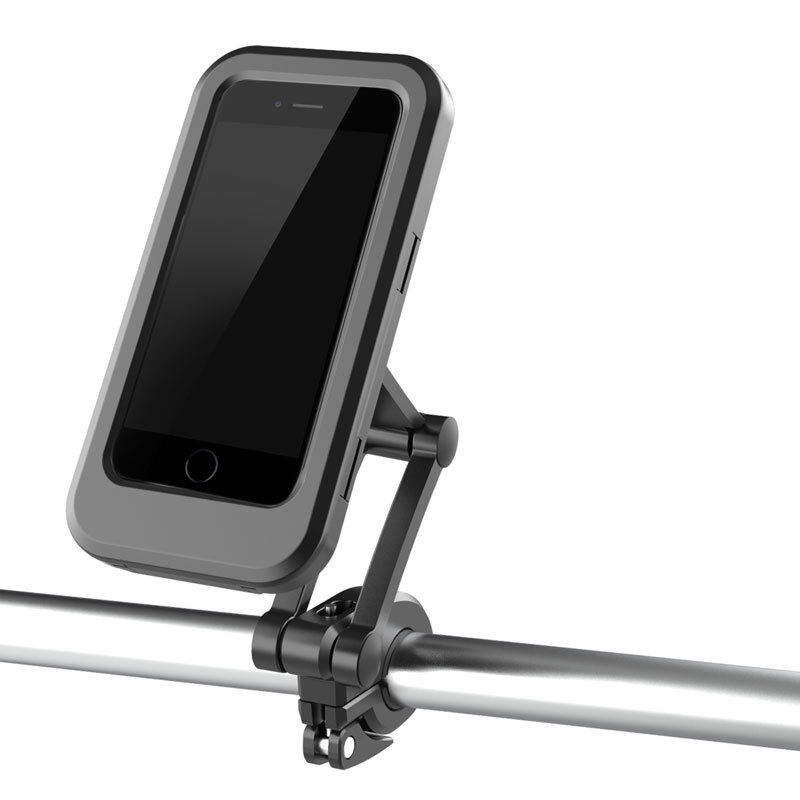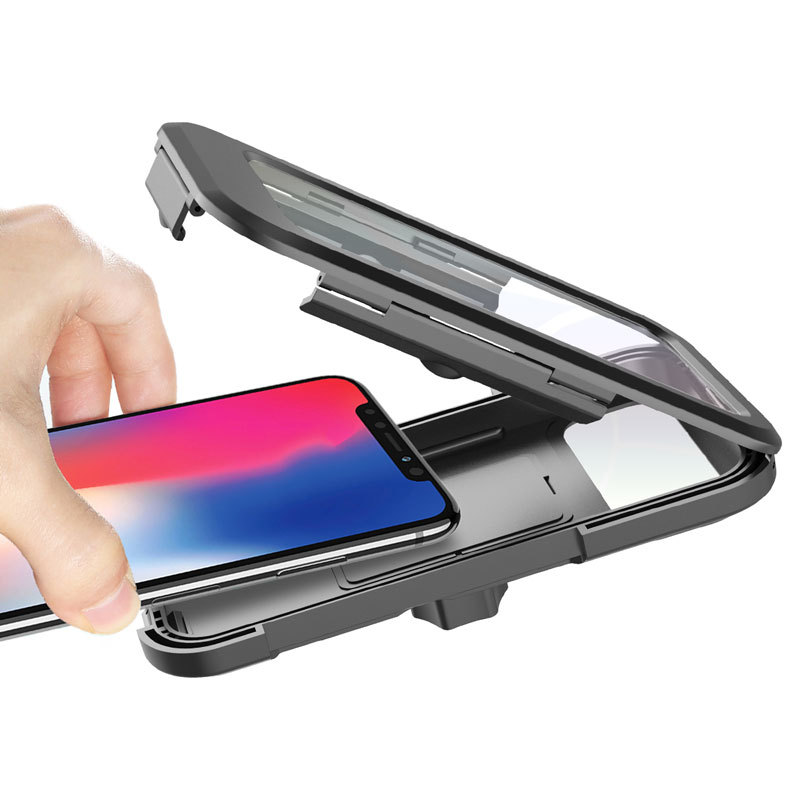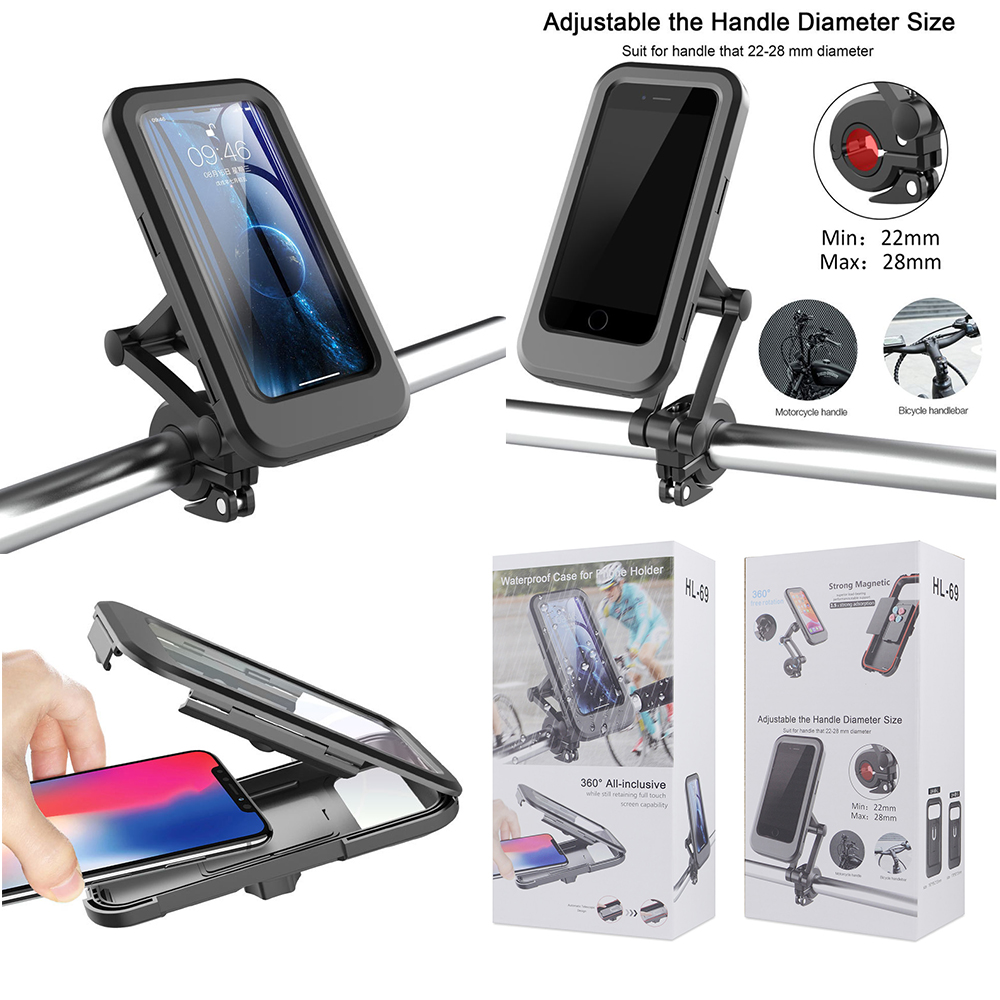 ---