3 in 1 Outdoor Light Table Lamp Camping Tent Lighting Flashlight Emergency Torch LED Portable USB Power Bank
Multifunctional table lamp three in one LED tent lamp camping lamp camping lamp USB emergency lamp home charging night light
Features:
Multifunctional
It is not only a rechargeable flashlight, an emergency light, but also a table lamp.
Durable
Our camping lantern is made of impact resistant ABS material, durable and practical.
Power Bank
The rechargeable lanterns can also serve as a power bank for smartphone or mobile devices in emergency, bringing you much convenience for your outdoor travel.
Lightweight
The extremely lightweight build allows you to long take the lantern on the go with ease. Small figure perfectly fits our backpack or emergency kit in travel.
Adjustable
It can be adjusted from multiple angles and orientations to adjust the appropriate lighting angle according to your habits.
USB Charging
Support multiple charging methods, such as socket power supply, computer power supply, power bank power supply, etc.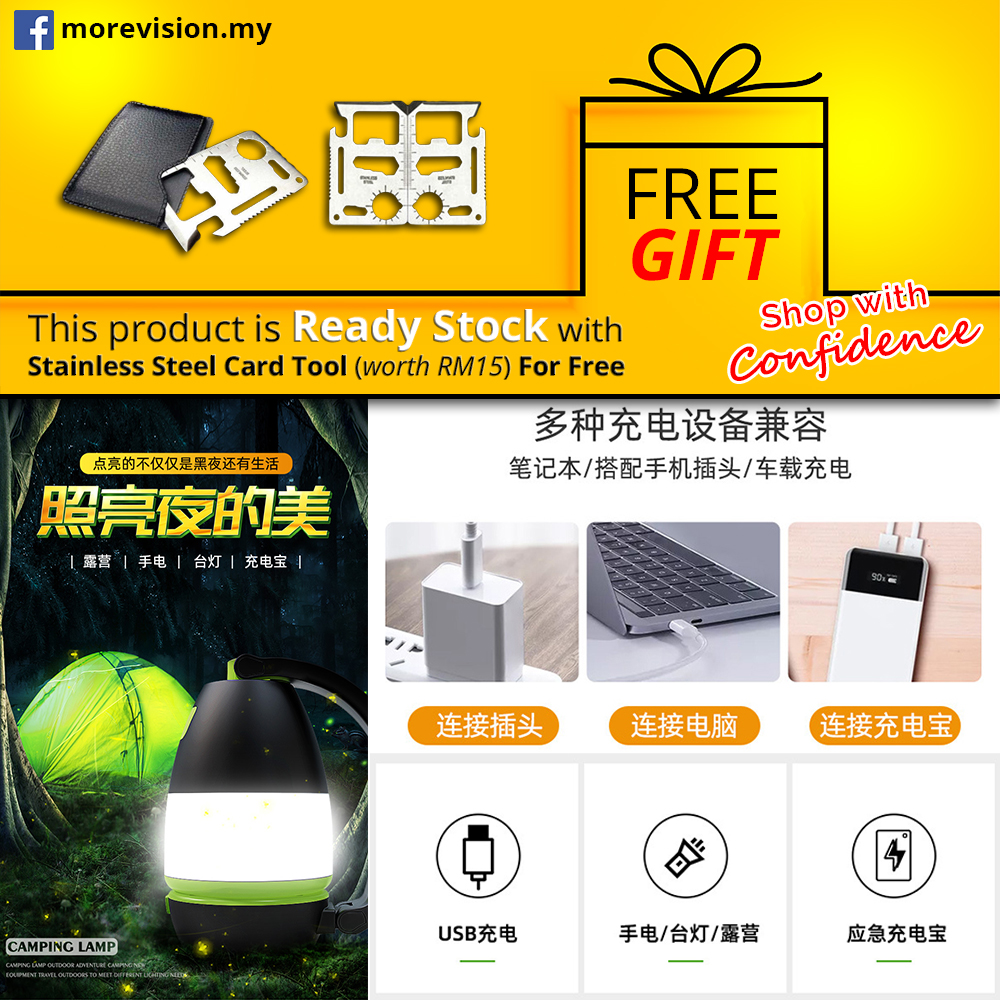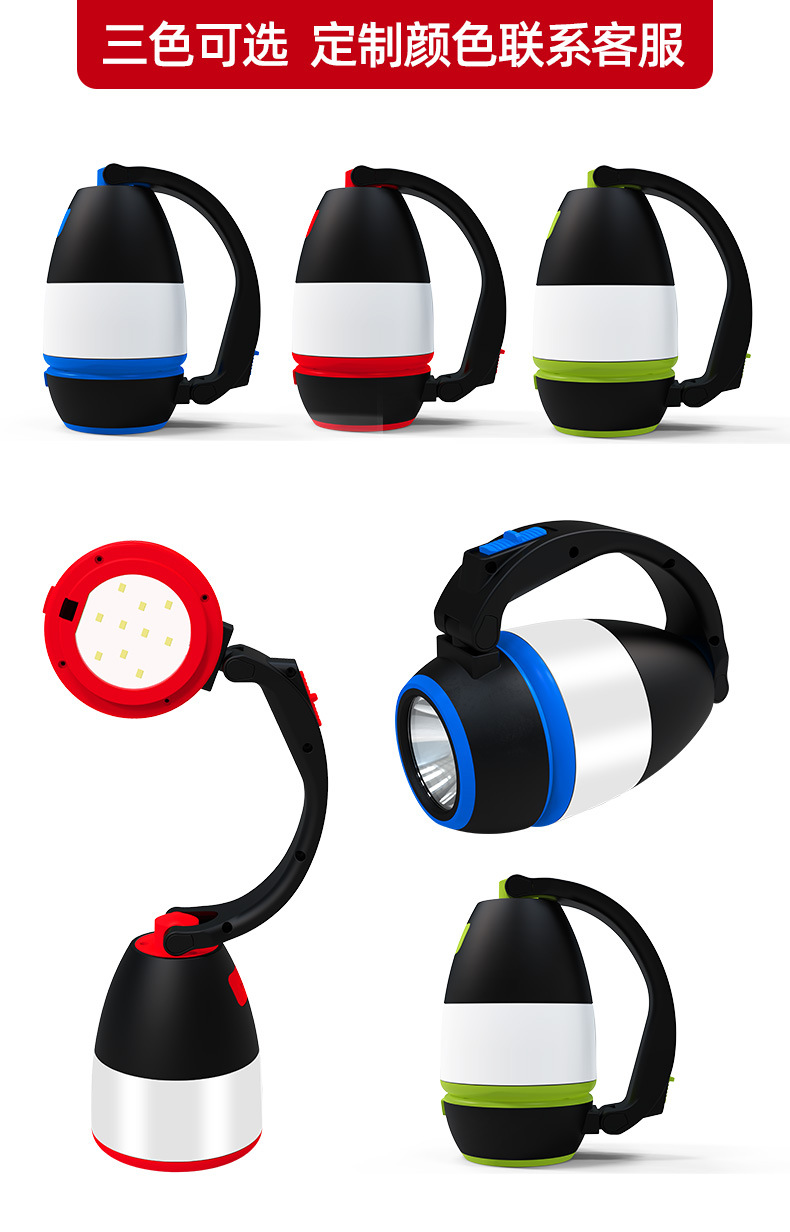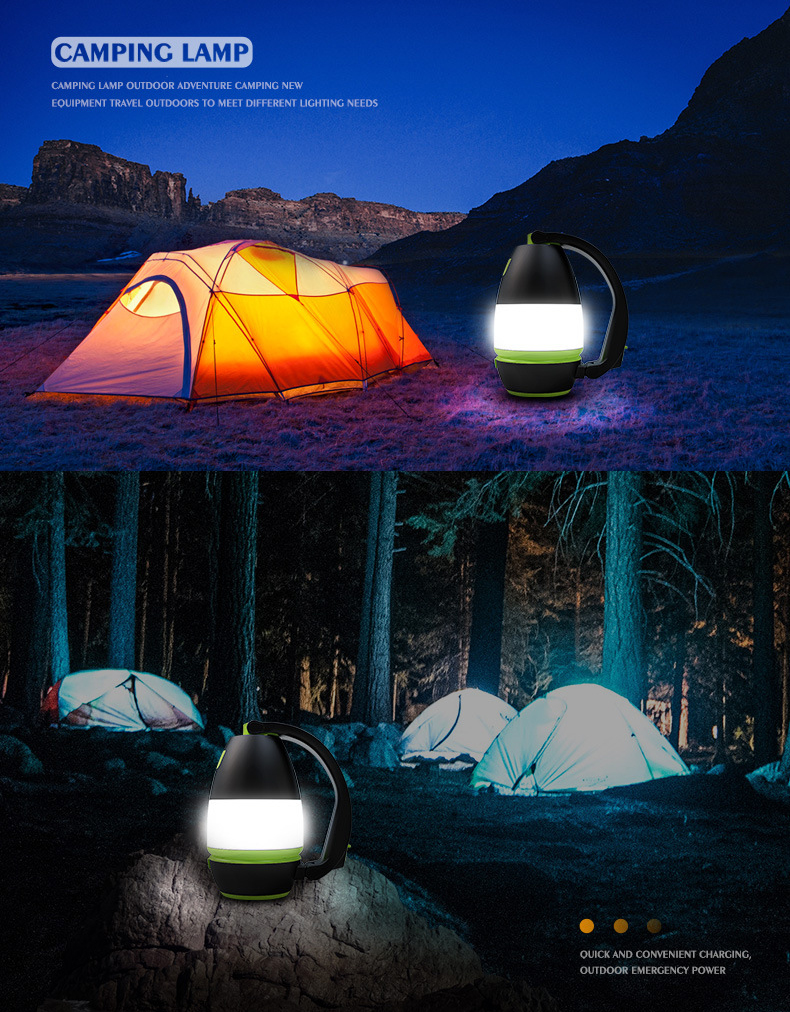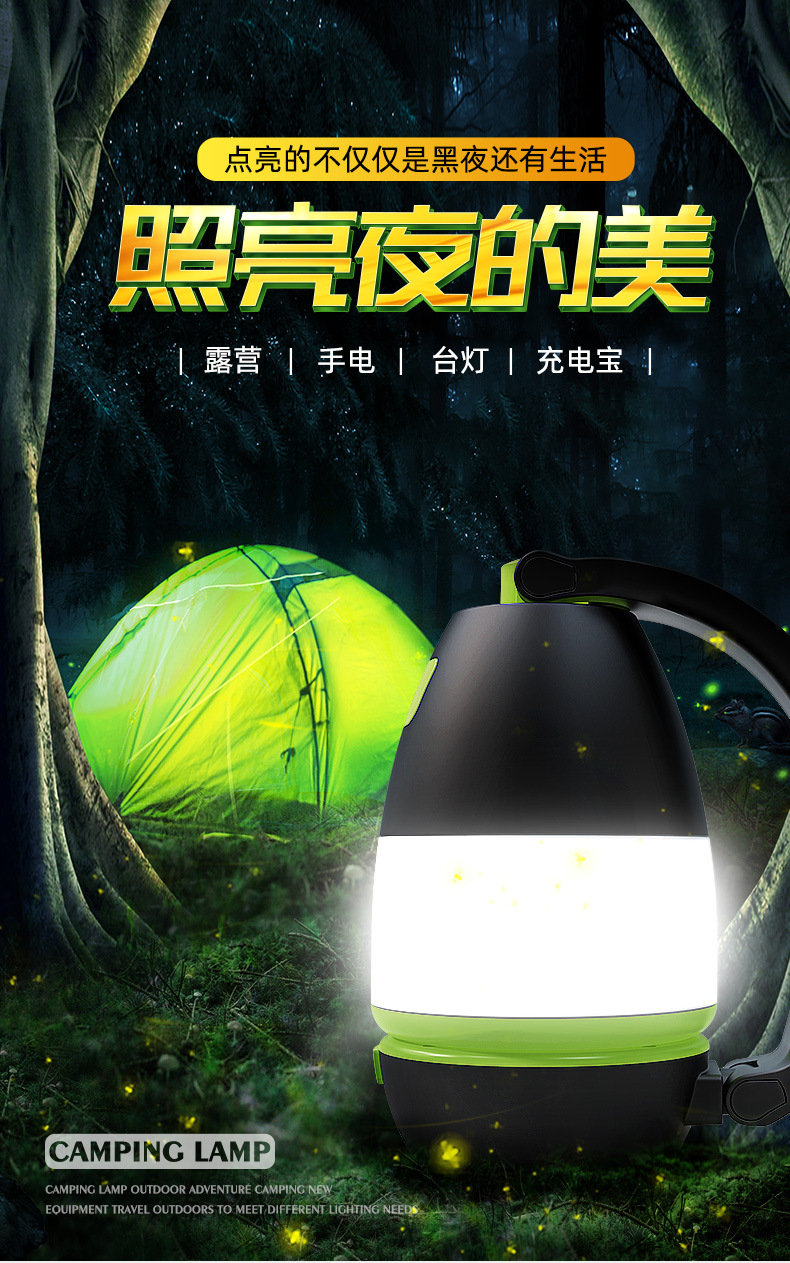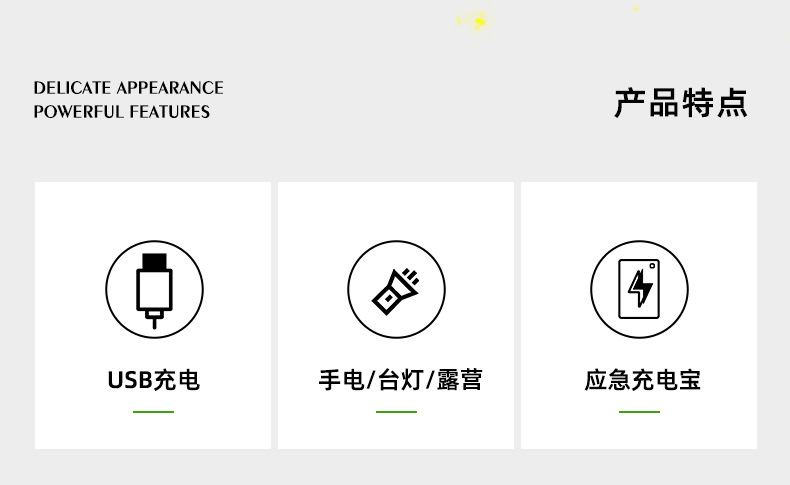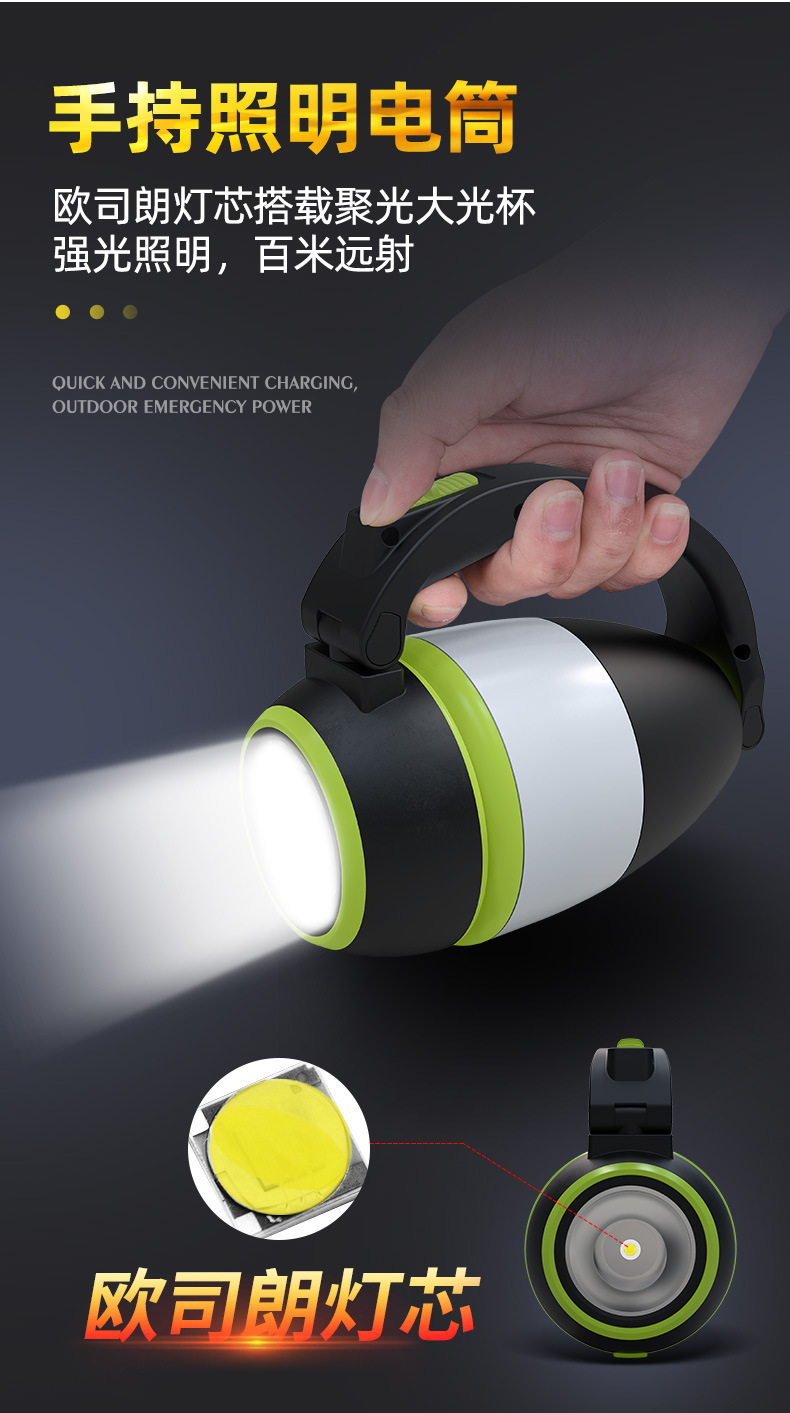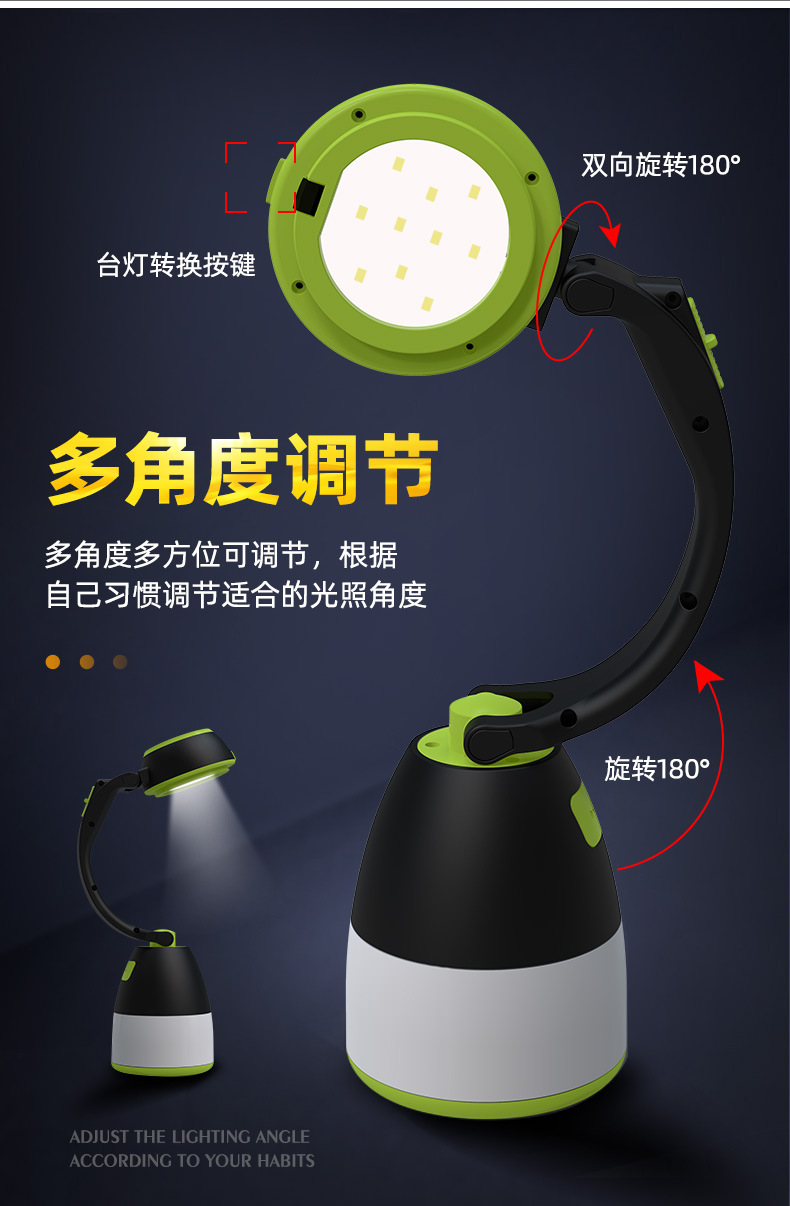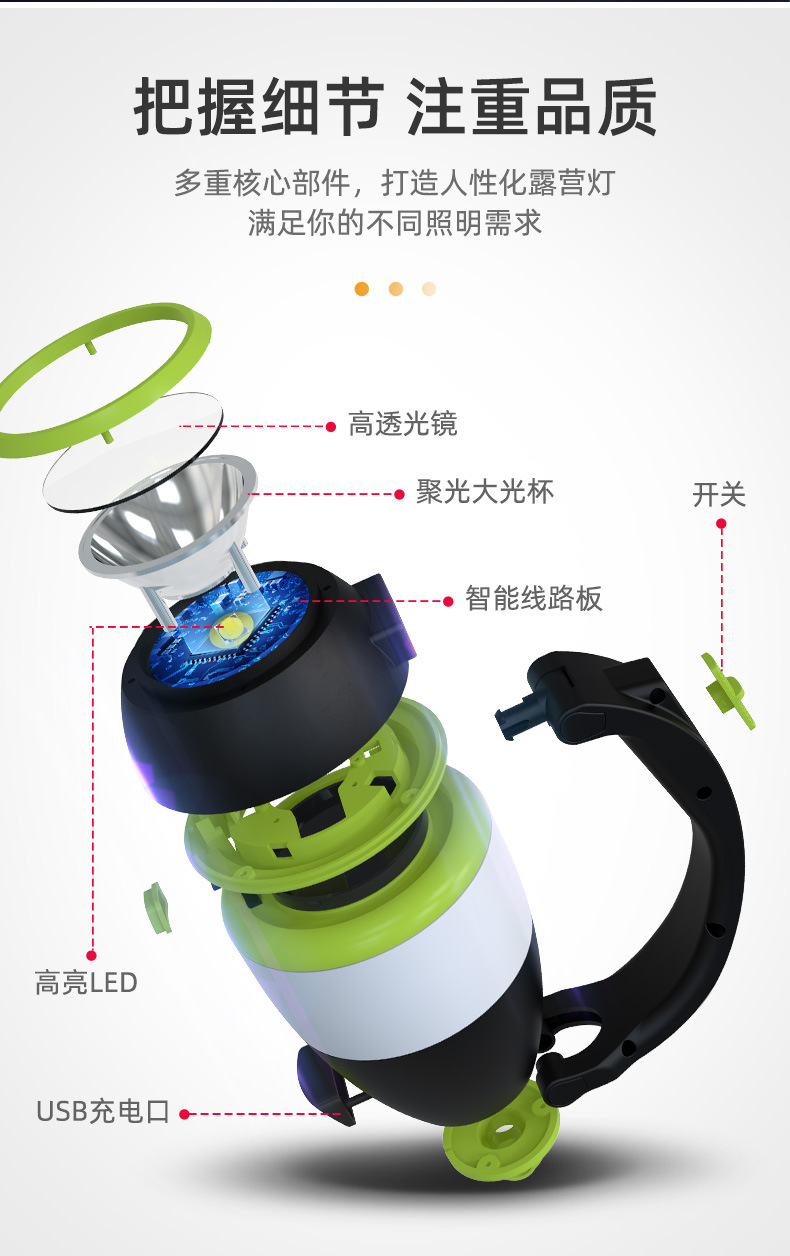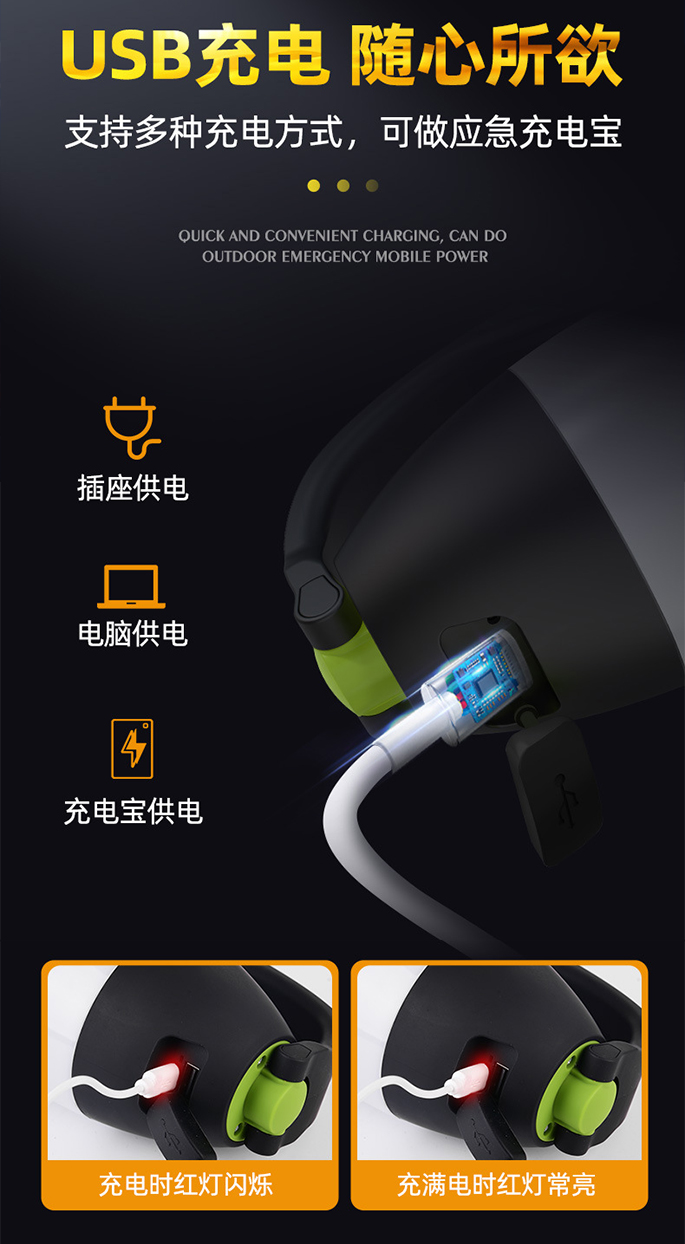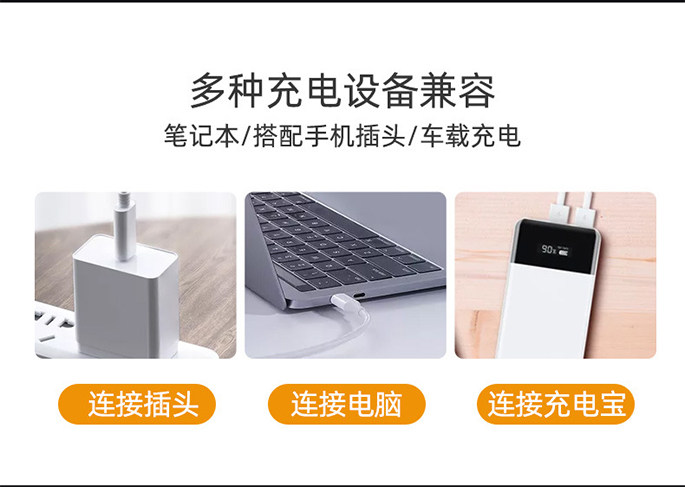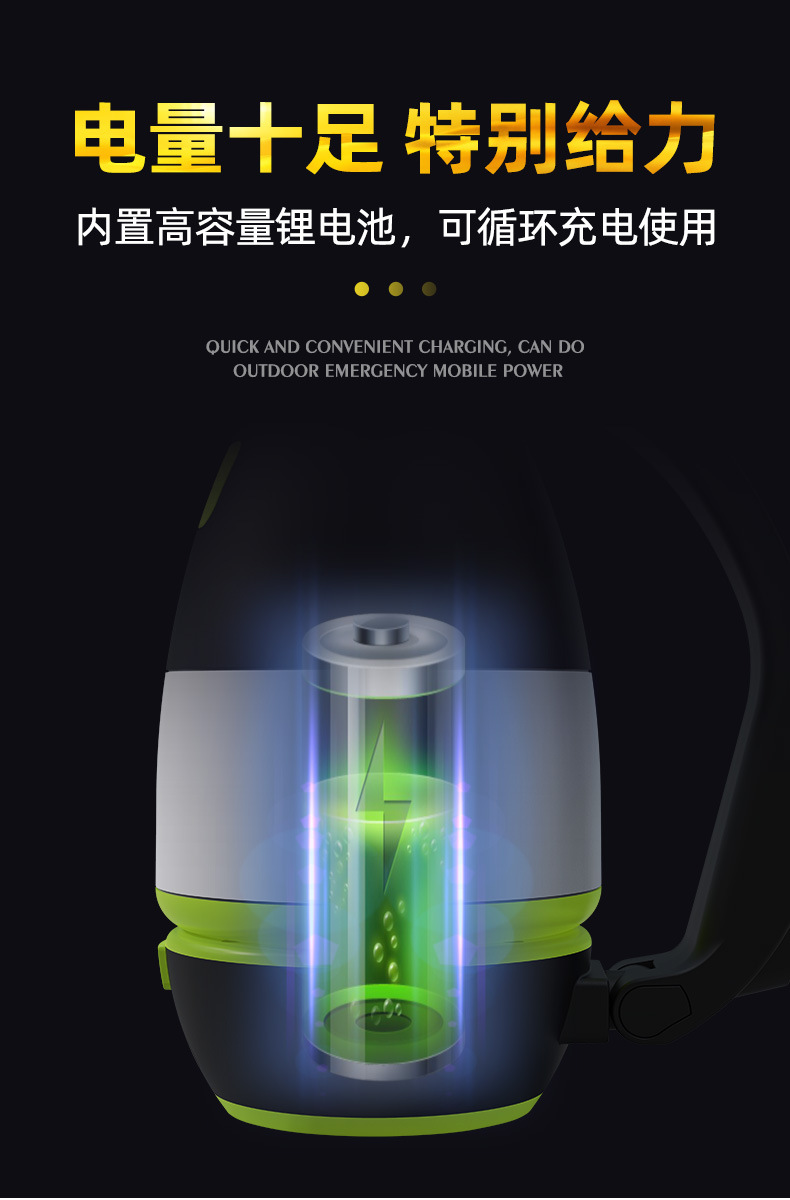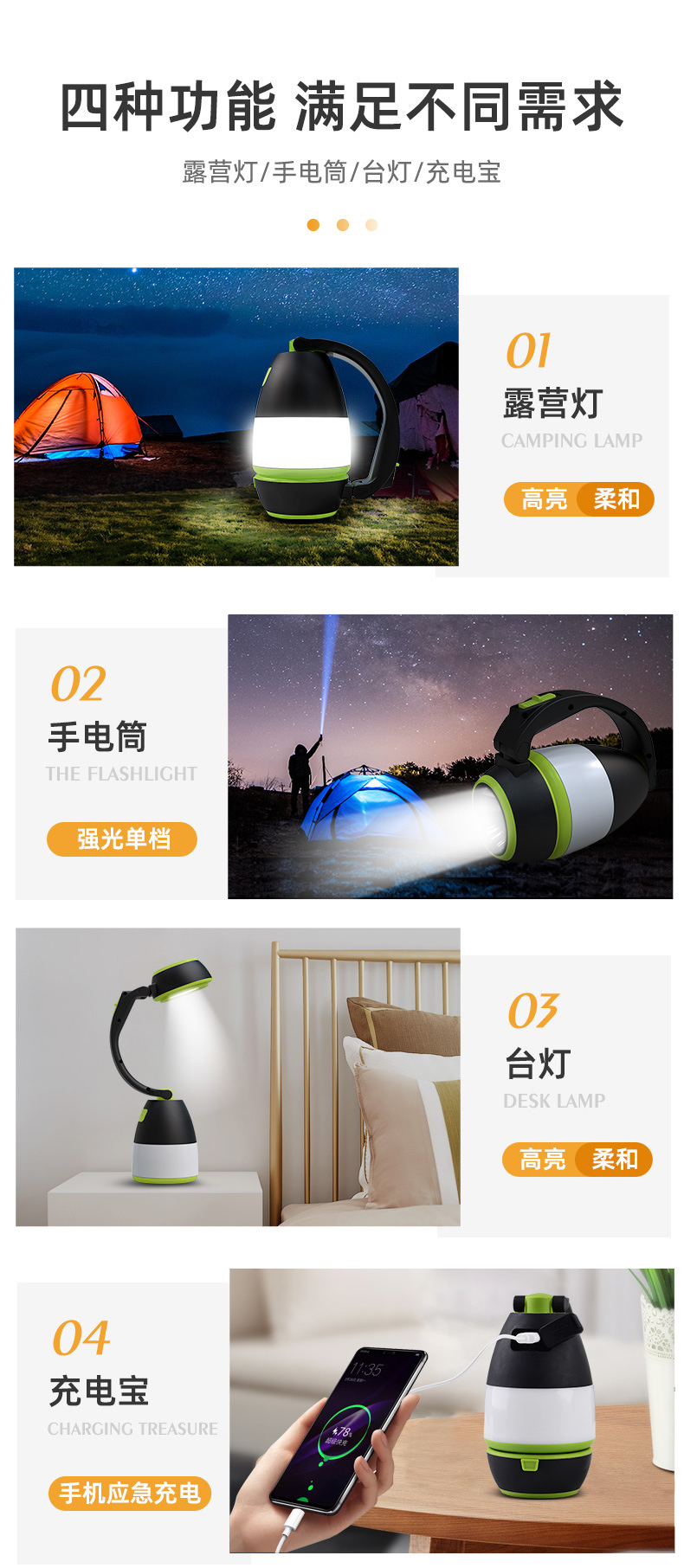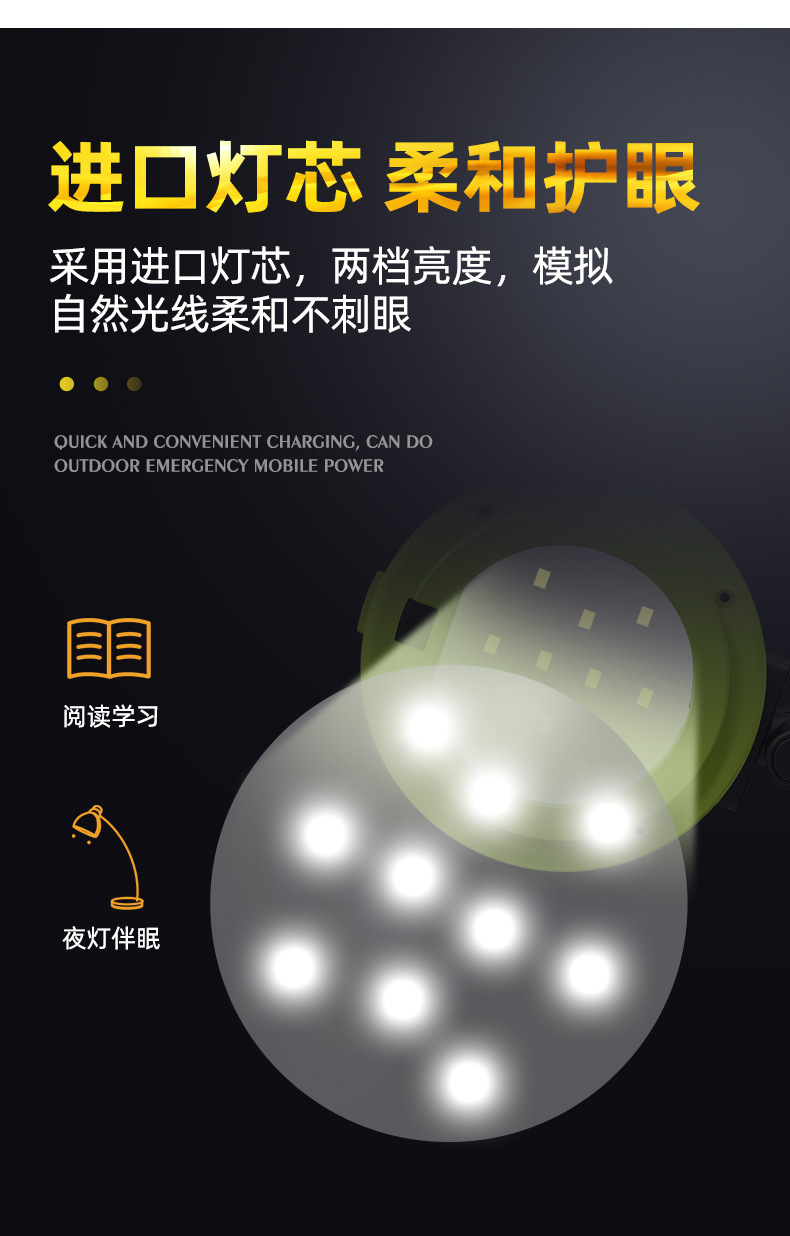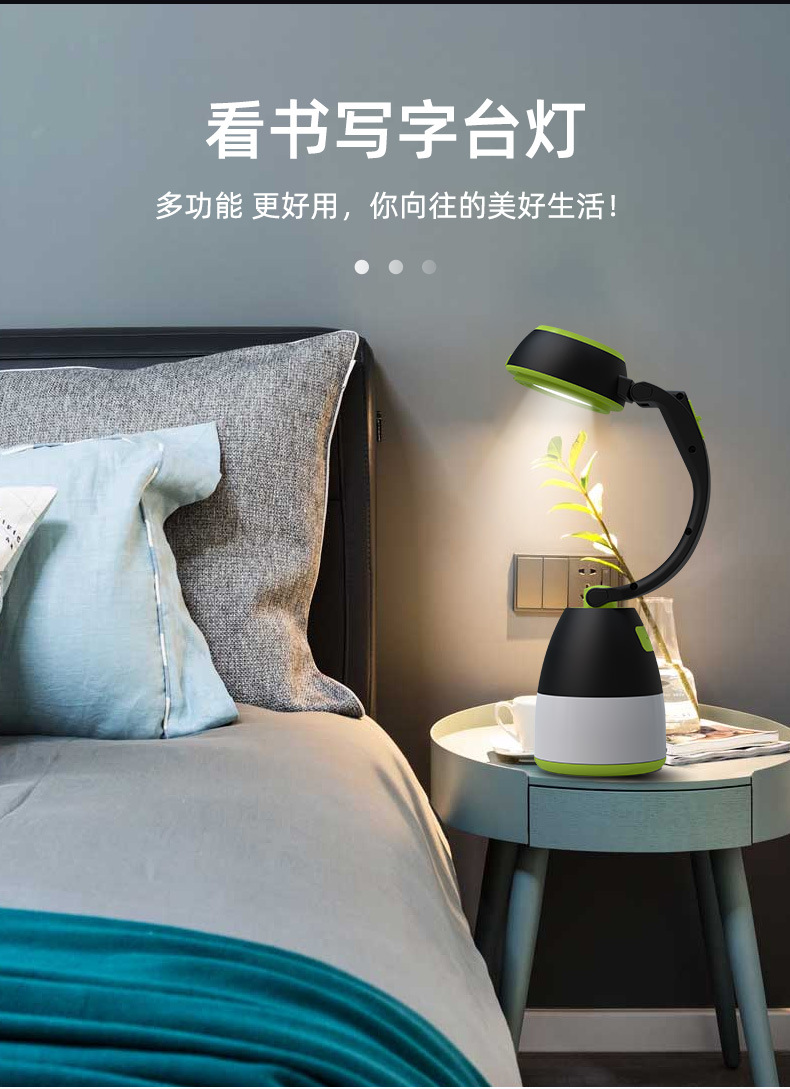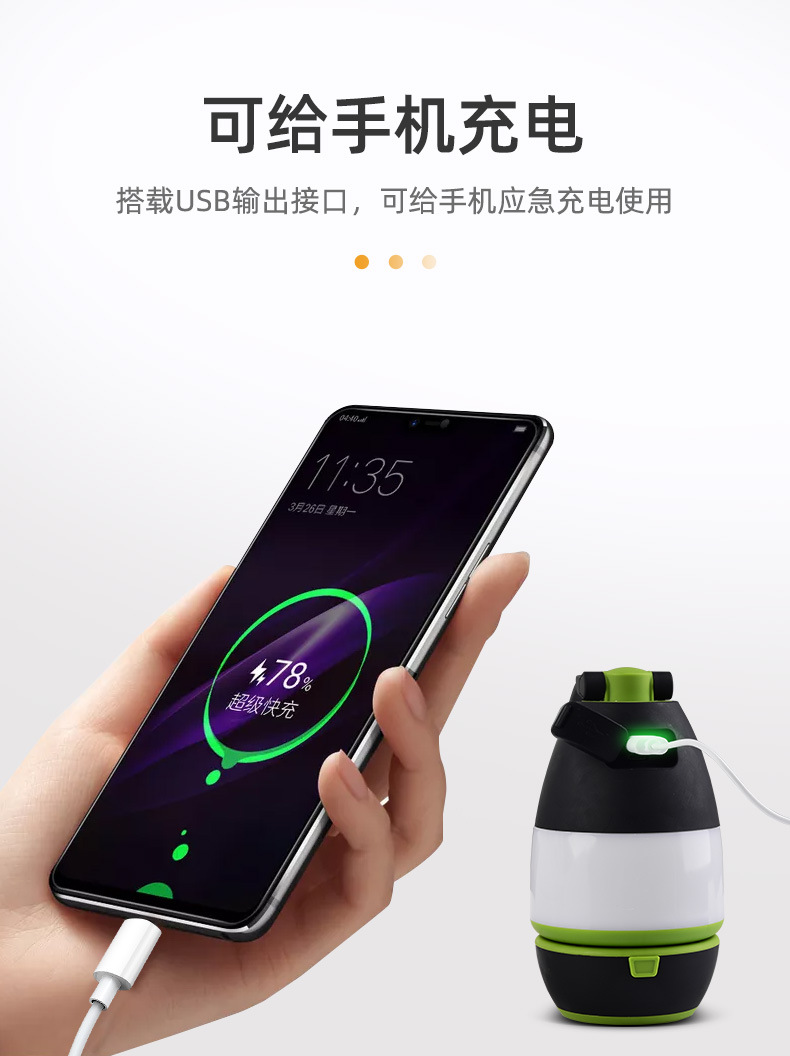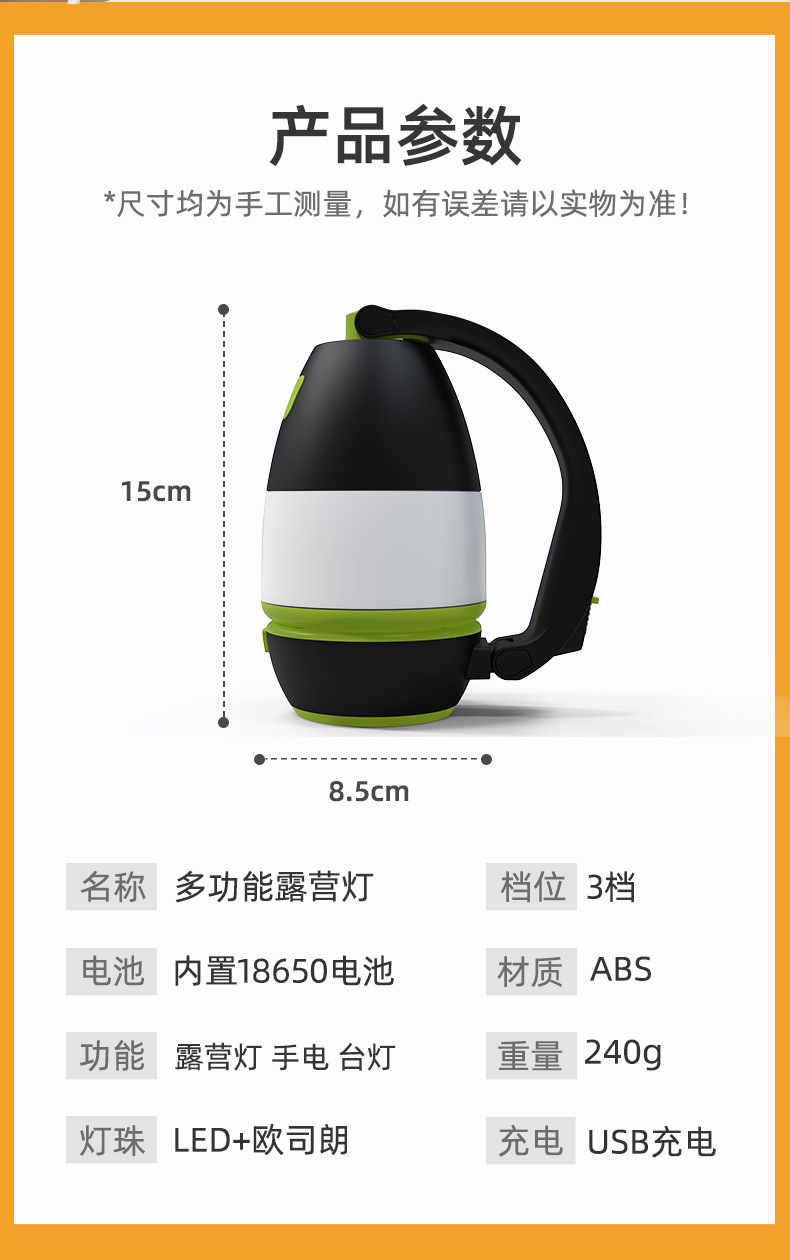 ---