XXL Size Pirate Toy Running Man 2 in 1 Pop Up Pirate Lord Barrel Roulette Game Toys Lucky Stab Pirate Bucket Toy
- Ready Stocks In Malaysia
- BEWARE OF IMPOSTERS! The surprise family game that is a real barrel of fun, includes barrel, pirate and 16 colorful swords.
- FUN POPPING ACTION – Take turns sliding the colorful swords into the pirate's barrel, but beware! Choose the wrong slot and the pirate will pop out. Kids love seeing him fly!
- KEEPS YOU GUESSING – Take turns sliding the colorful swords into the barrel, the barrel slot that will make the pirate pop changes every time you play, if the pirate pops up on your turn, you are out.
- FAMILY FUN FOR AGES 4 AND UP – This simple game can be played by up to four at a time and doesn't require complicated cards or rules, making it a great choice for the whole family
- EASY SET UP WITH NO BATTERIES REQUIRED – Pop Up Pirate features easy set up and is powered by you and a clever spring, so the fun starts whenever you're ready!
- No reading required
- More Vision is committed to providing our customers with high quality products, we are dedicated to ensuring your fully satisfaction.
Playing Rules:
- For play by players from 1 up to 4
- Insert the Black Beard doll into the barrel and then turn it for a few rounds.
- The players take turns to stab their respective tools into different holes on the barrel.
- The one who can cause the Black Beard to fly out wins or loses, as decided before the game.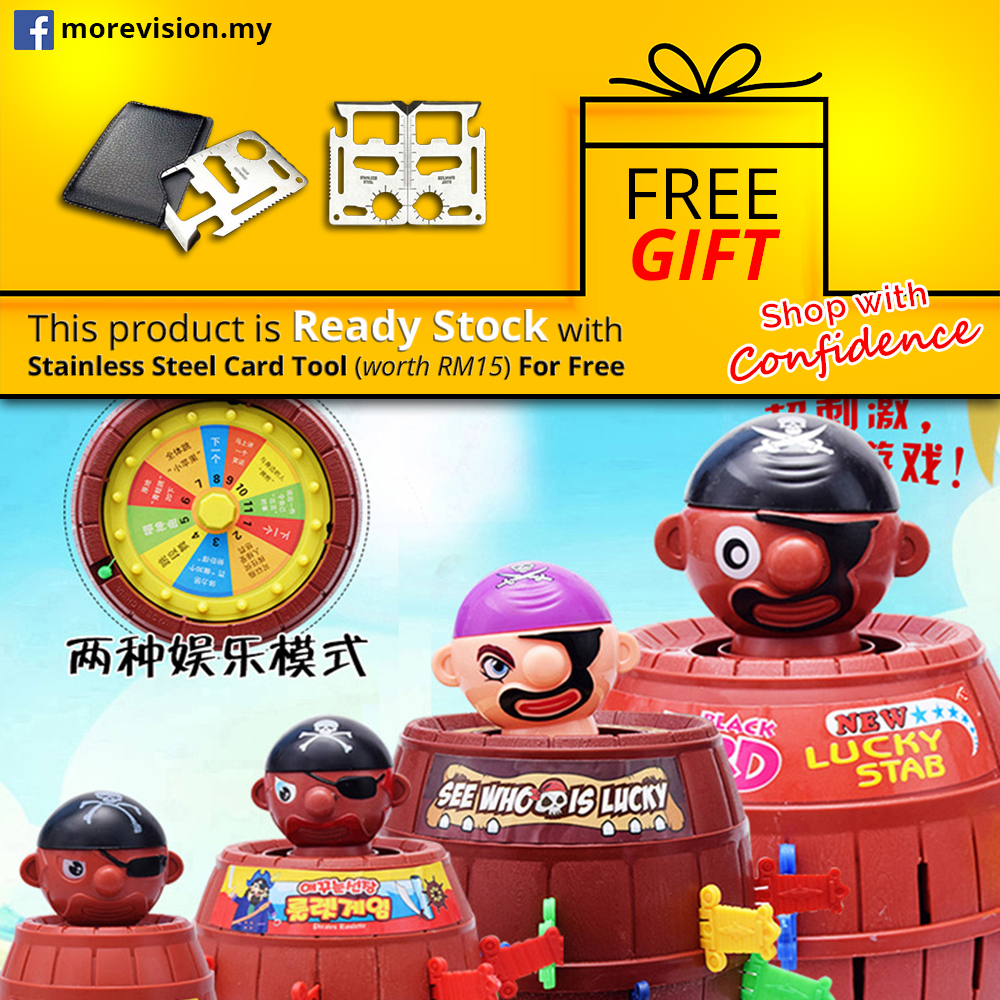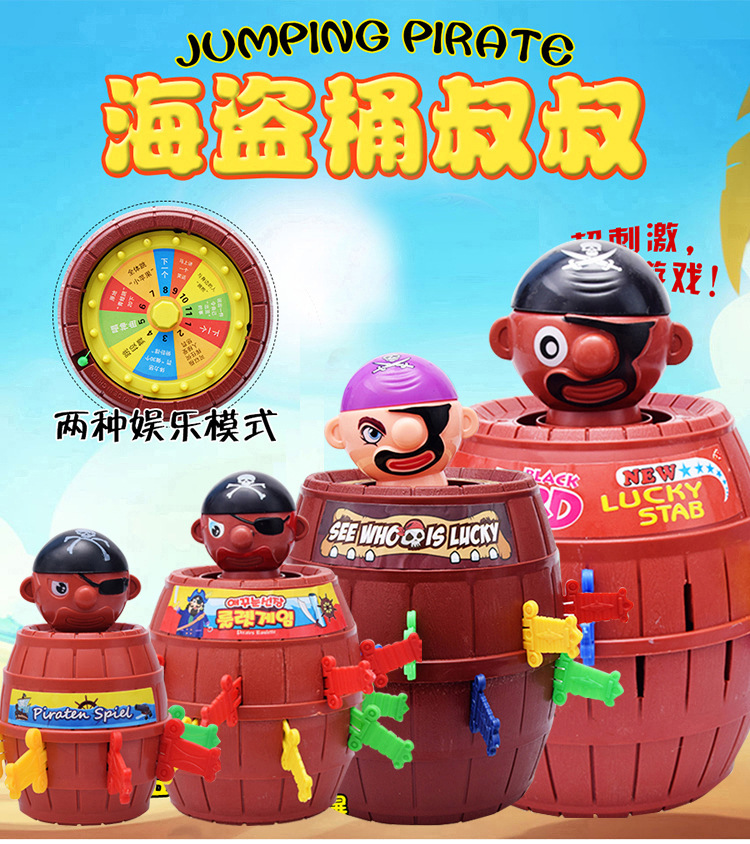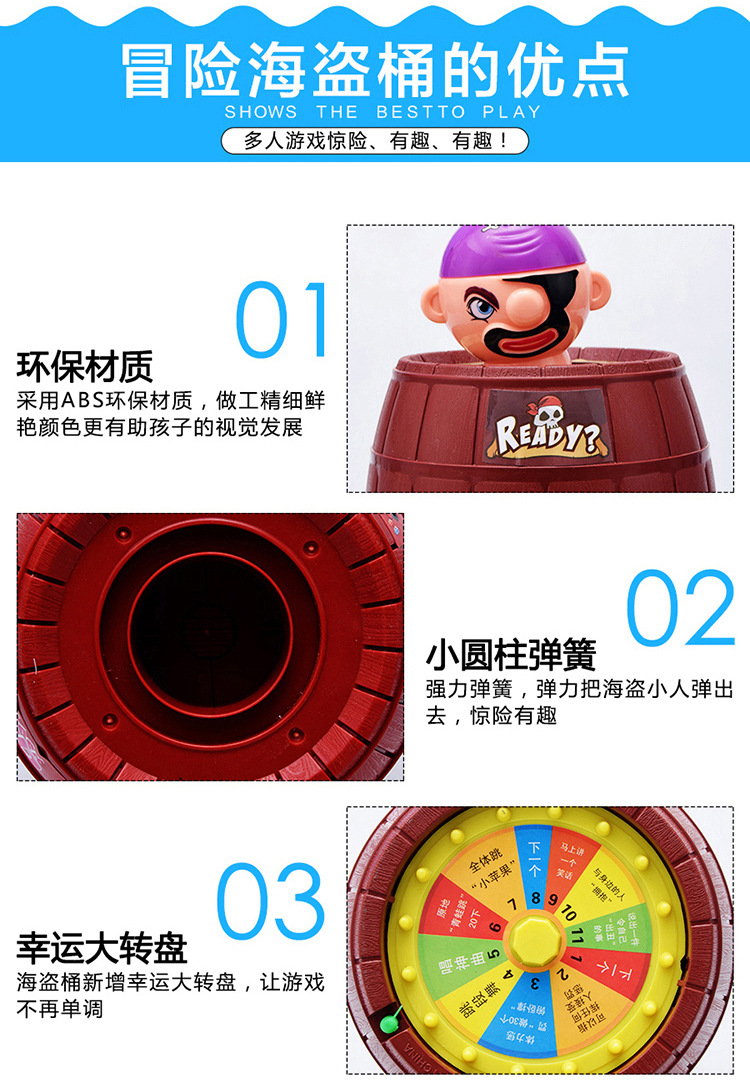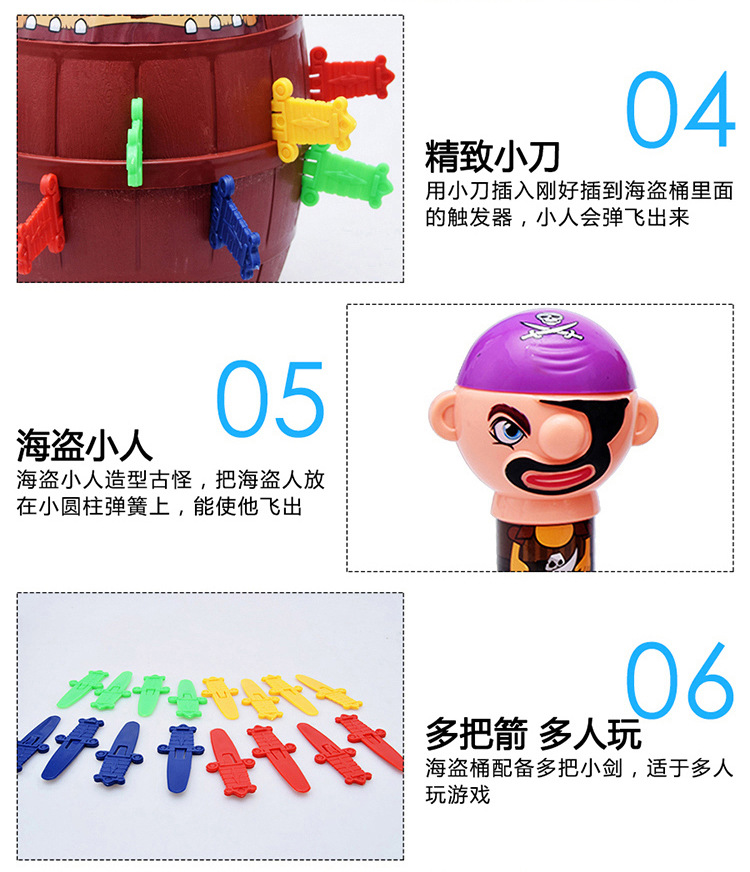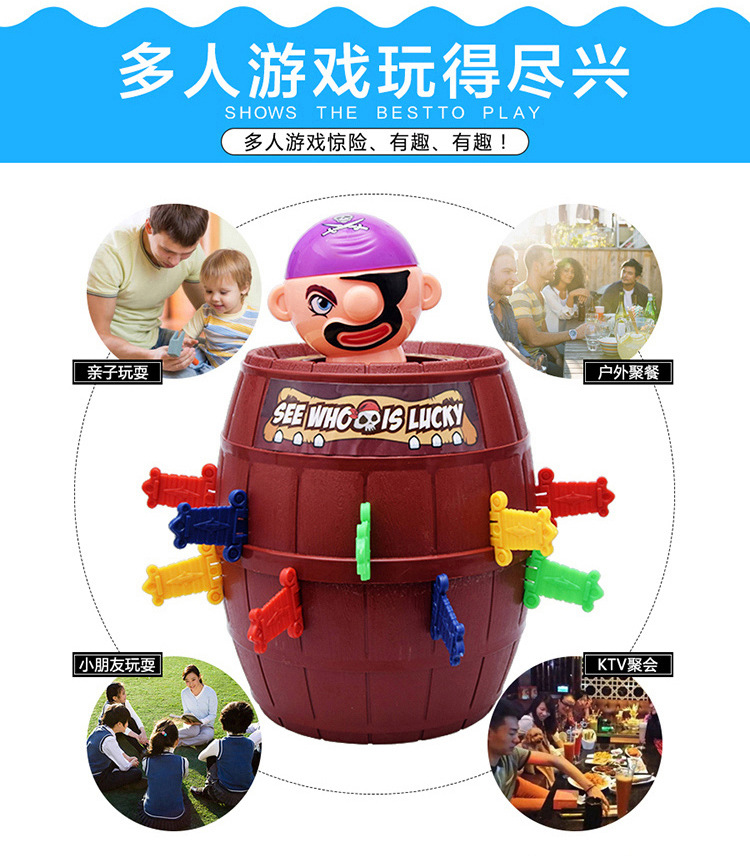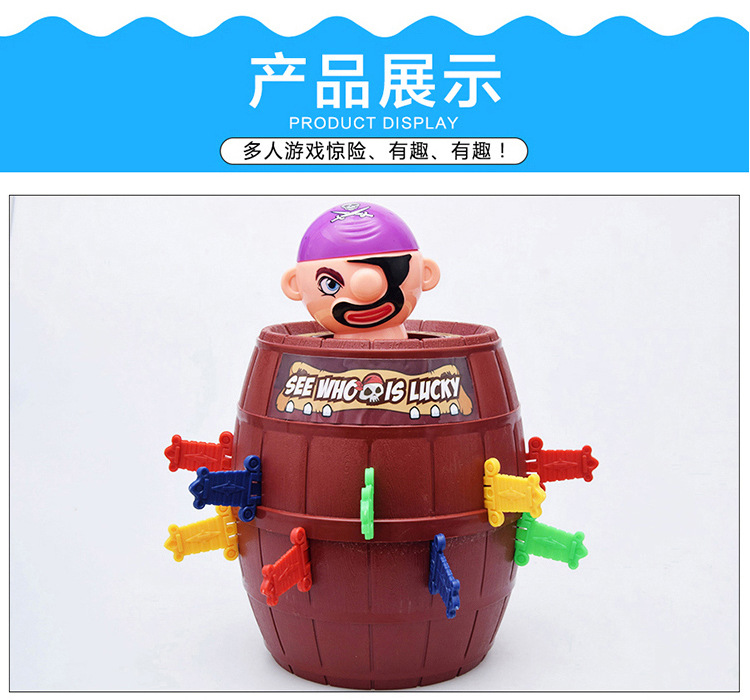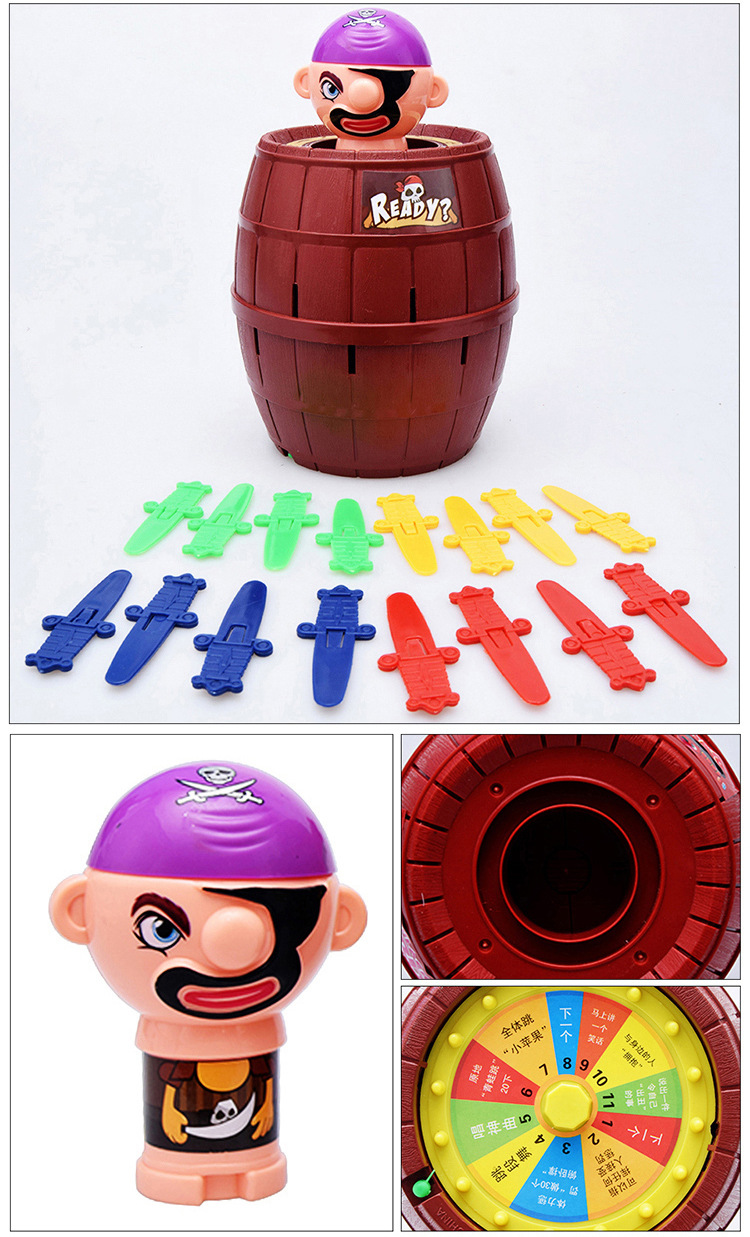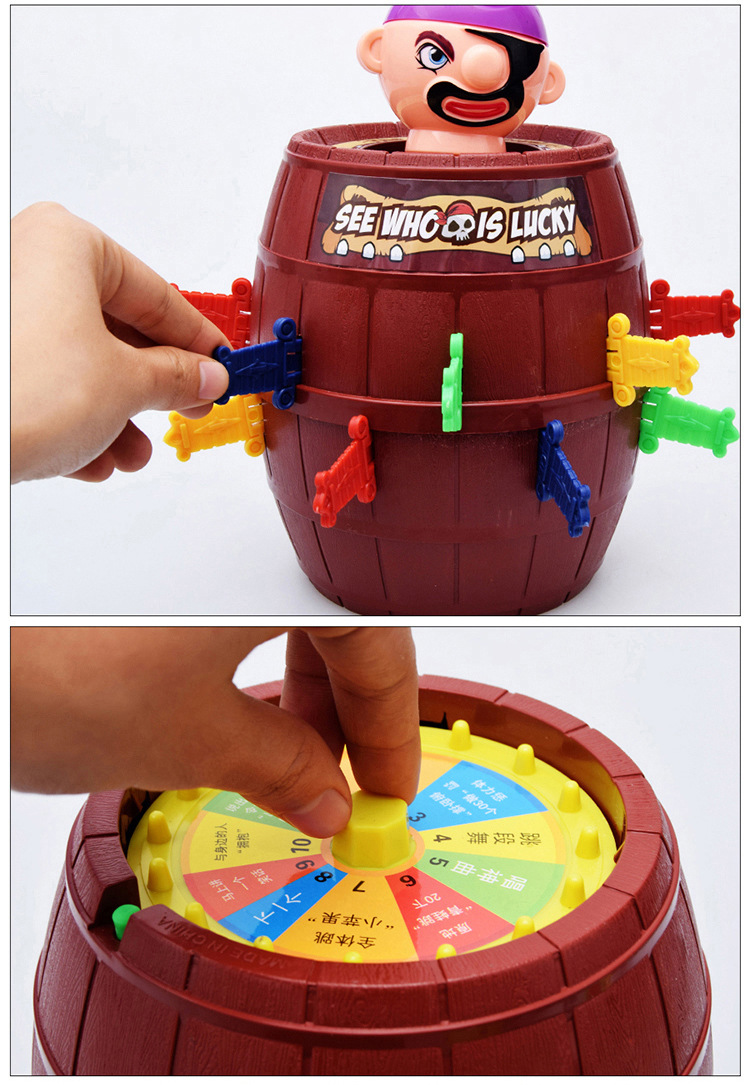 ---