Solar Light Outdoor Lighting Led Spotlight Intelligent Sensor 800w Ip67 Waterproof Lampu Solar Panel Street Light Lamp
Features of Outdoor Solar Lampu:
1. Wide-angle Concentrating Technology: Diamond reflector increase 80% Illumination brightness. Illumination wide range increase 50%.
2. Infrared Remote Control: Solar light can be controlled remotely, can power ON and OFF automatically or by manual.
3. Setting by Remote control: Can adjust light luminance by stepless; Can set timing, 3Hours, 5Hours, 8Hours can be set for power on;
4. High Quality LED Beads: High-lighting LED lamp with nice quality, increase solar light brightness.
5. Smart Solar Light: INSEOR solar light can recognize the weather automatically. Will be auto charging in daytime or rainy day, and auto power on at night.
6. Huge Capacity Battery: Large capacity lithium battery. Solar panel to battery rate is more than 93%; Increase service life; Output light capacity increase 10%.
7. Polycrystalline Silicon Solar Panel: Light to power rate is very high. Fast charging, also be charging in rainy day.
8. Waterproof Solar Lampu and Panel: IP67 waterproof testing make our solar lamp in reliable quality.
9. Always Bright in Rainy Day: Generation 5th SL CHIP technology, can adjust battery power loss automatally in rainy day.
10. Adjustable Installation Frame: You can adjust the installation frame angle as request.
- Remote control detection range-12 meters
- Light sensor (automatically turn on when the surrounding is dark) or forced on and forced off mode
- Semi-bright or full-bright mode light sensor mode selection
- Automatically turn on for 3 hours when the surrounding is dark
- Automatically turn on for 5 hours when the surrounding is dark
- Automatically turn on for 8 hours when the surrounding is dark
- Automatically turn on when the surrounding is dim to morning or when the battery is exhausted
Notes
Products include: Led Light, Solar Panels, remote control, battery, screws, brackets

Before using the solar lamp for the first time, it should be fully charged under direct sunlight for 6-8 hours.

Be sure to turn on the light switch before use.

The performance of solar lights depends on geographic location and weather.

Solar charging panels can only be charged by absorbing natural light, and artificial light generally cannot charge and activate light. On cloudy days, solar panels can also be charged normally, but the charging effect will be reduced, and its working time may be affected.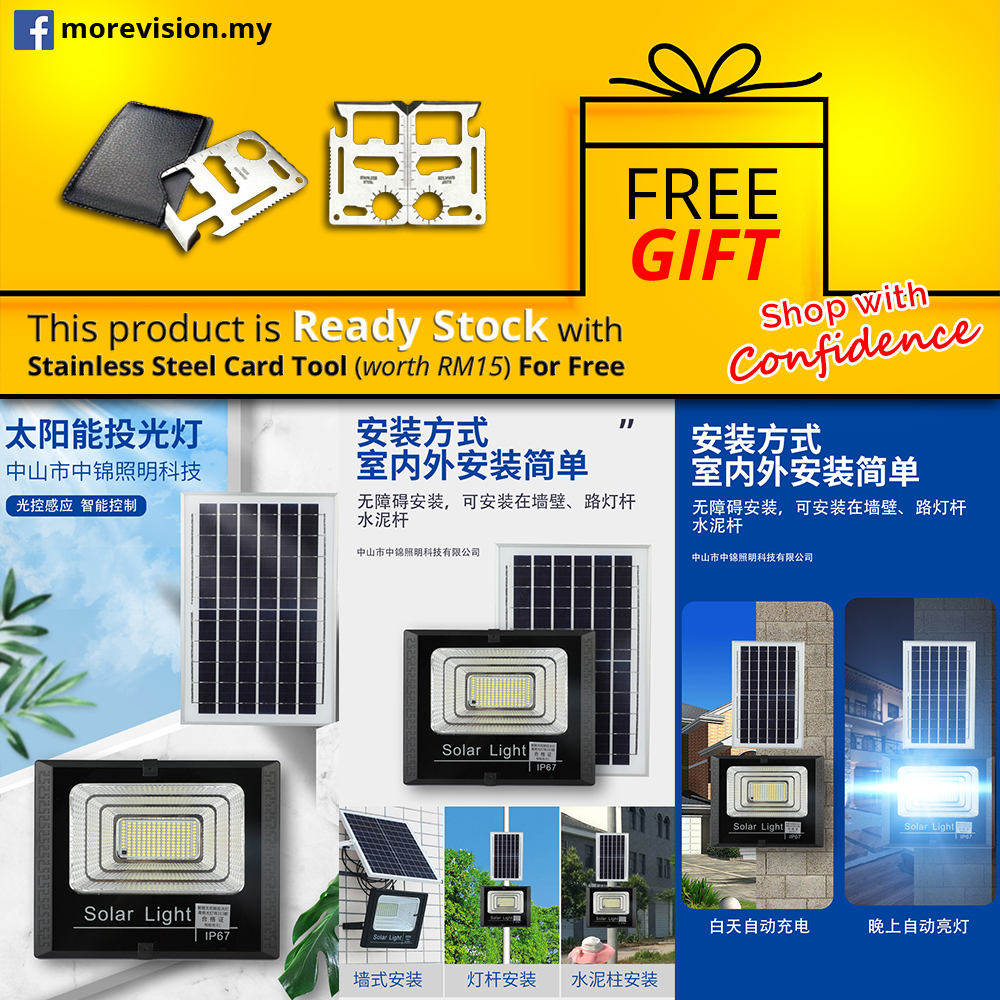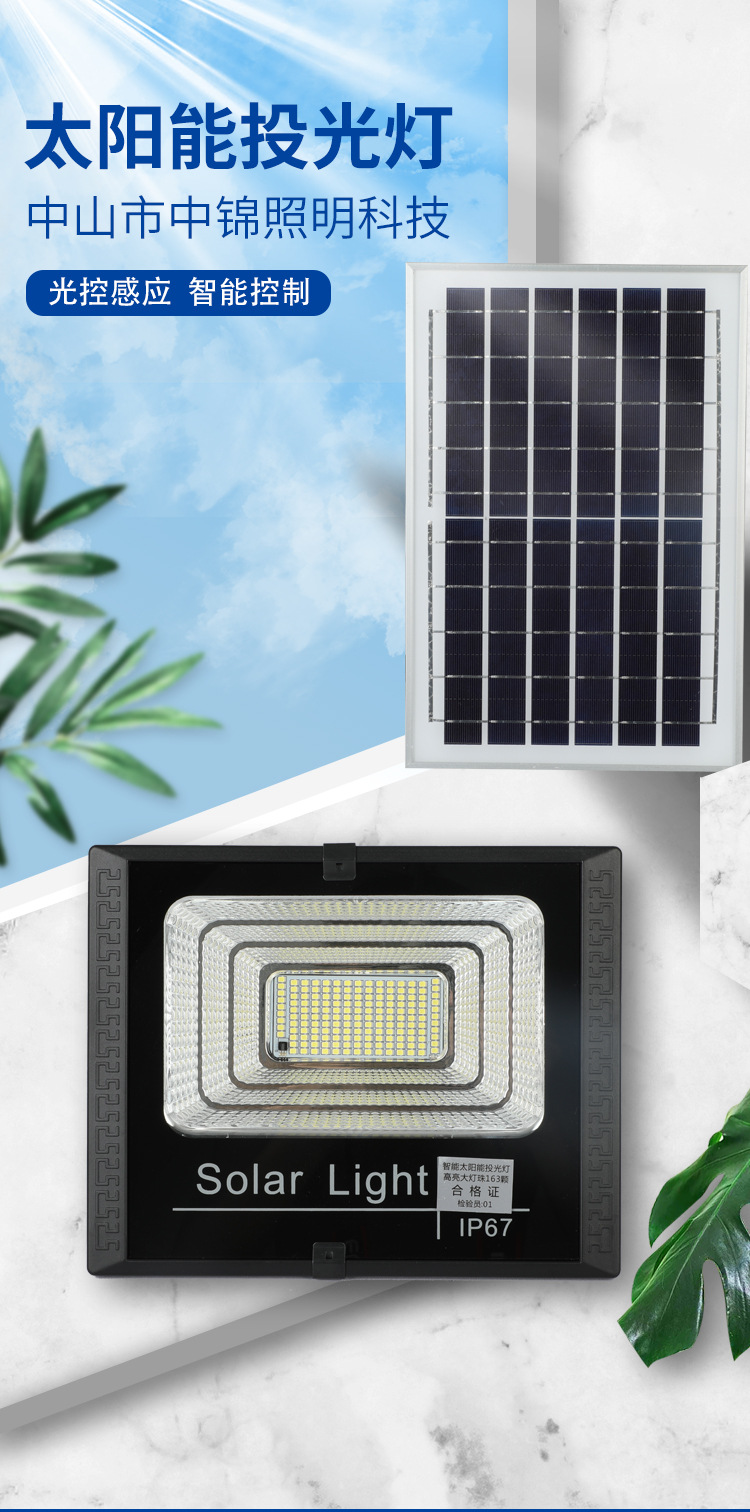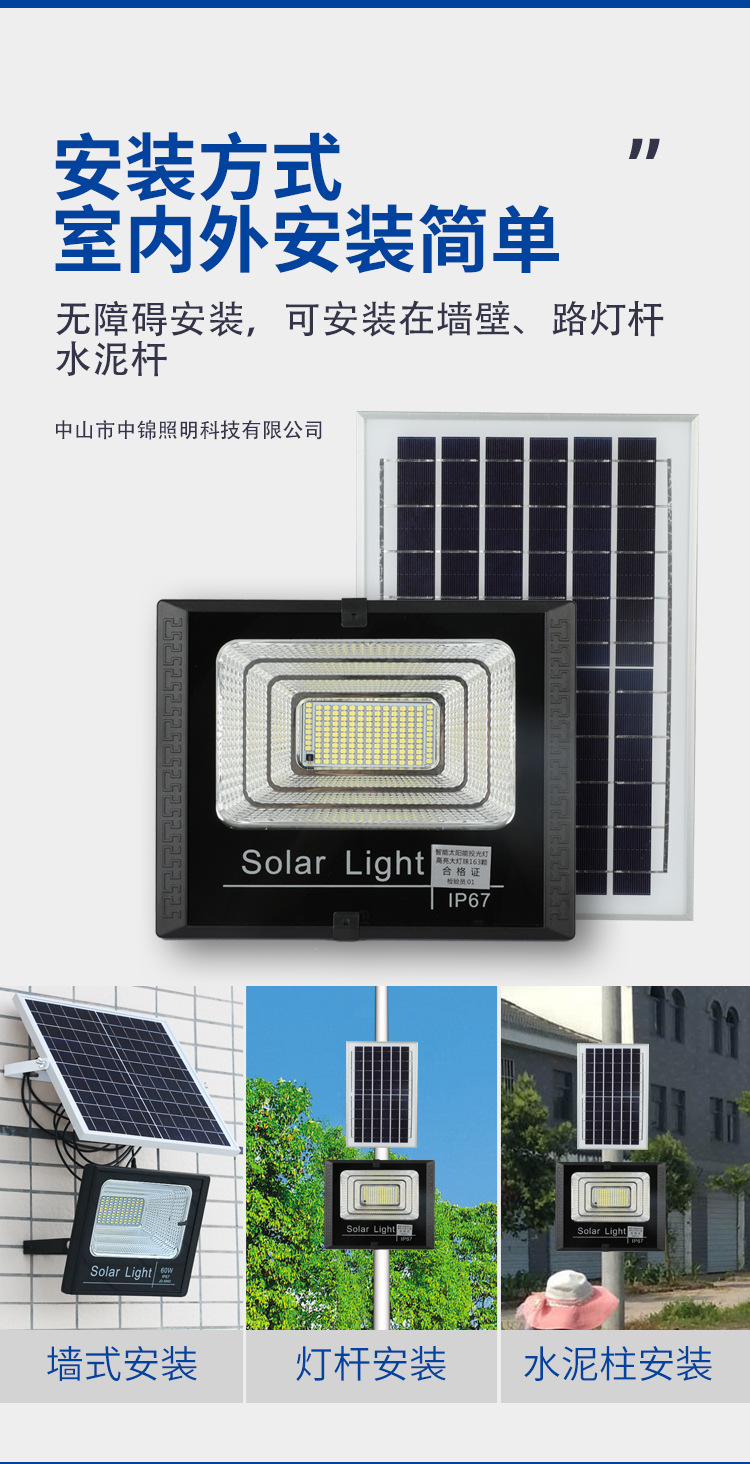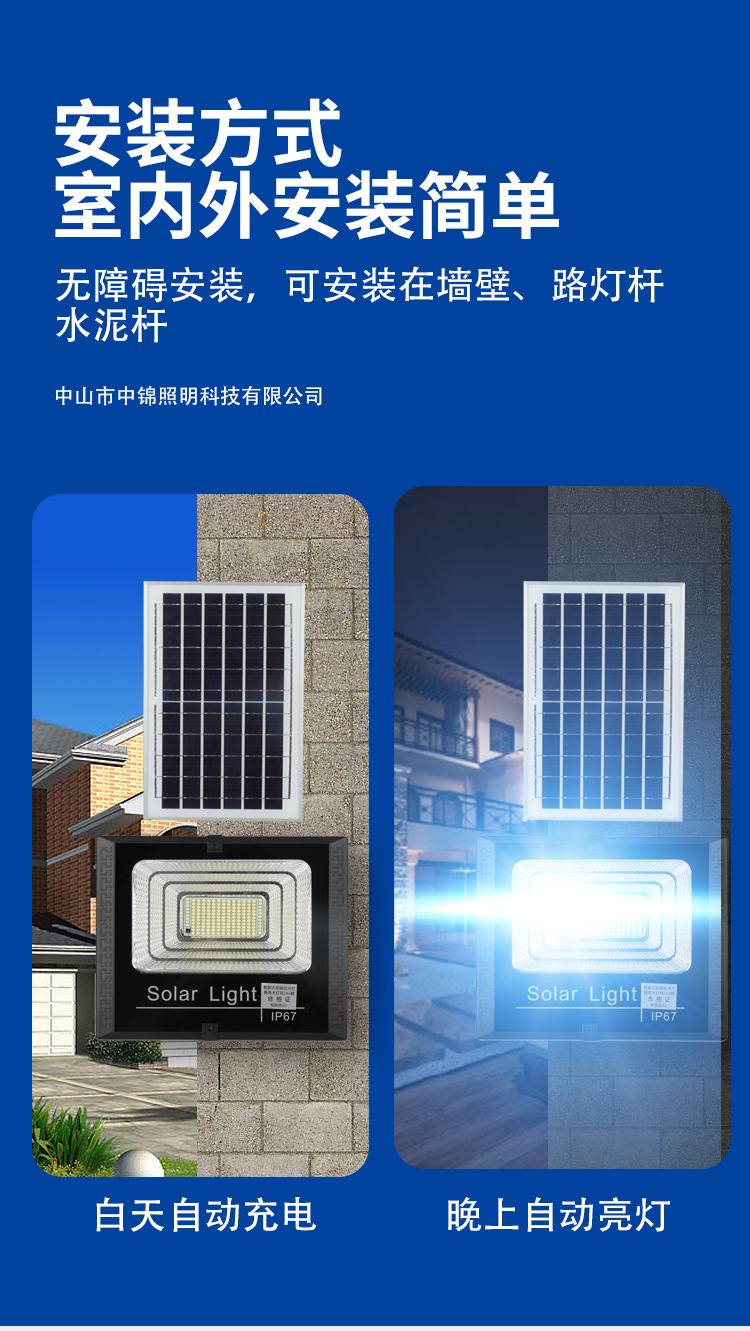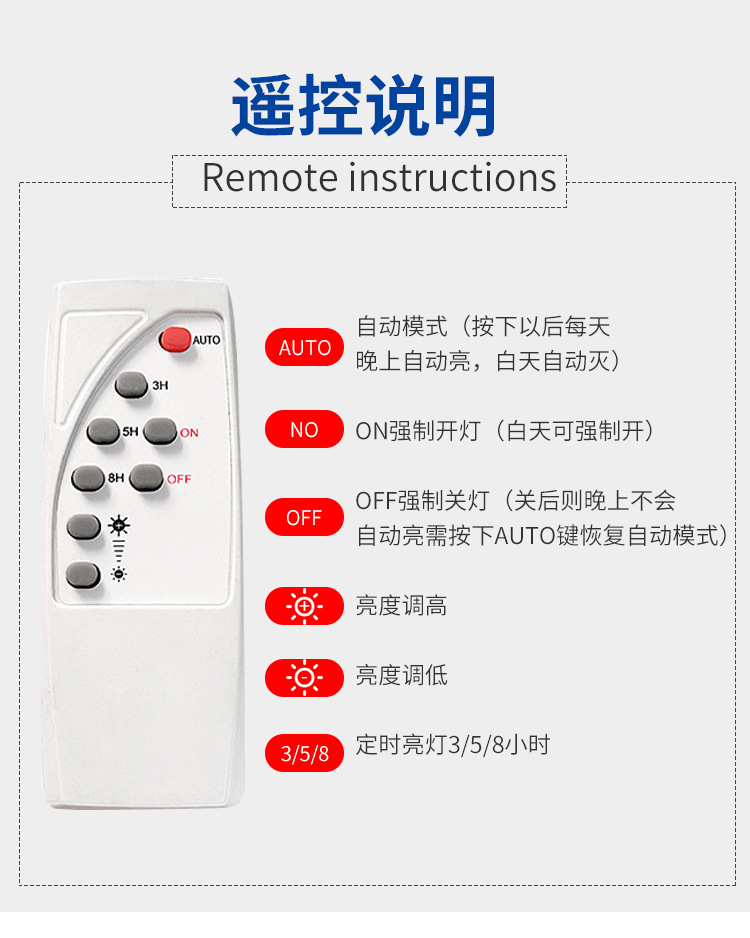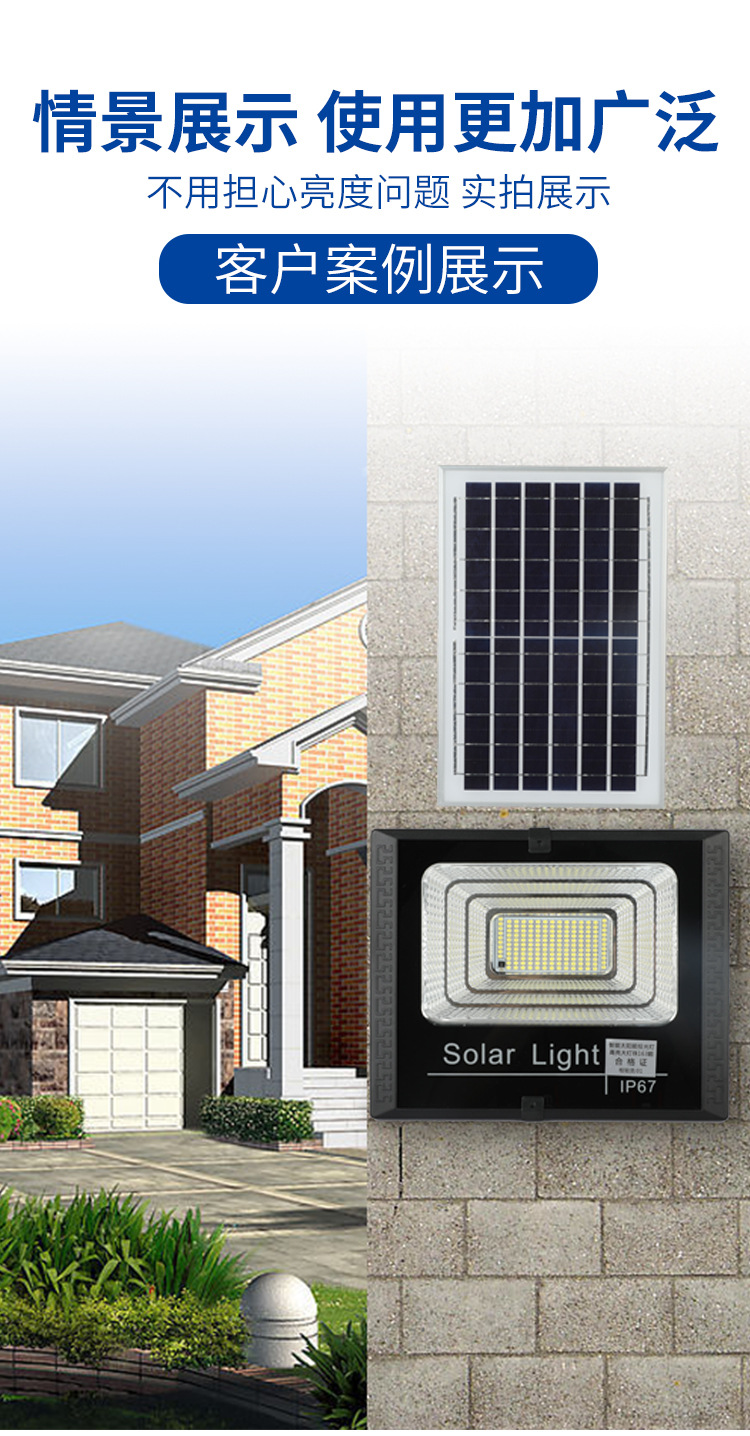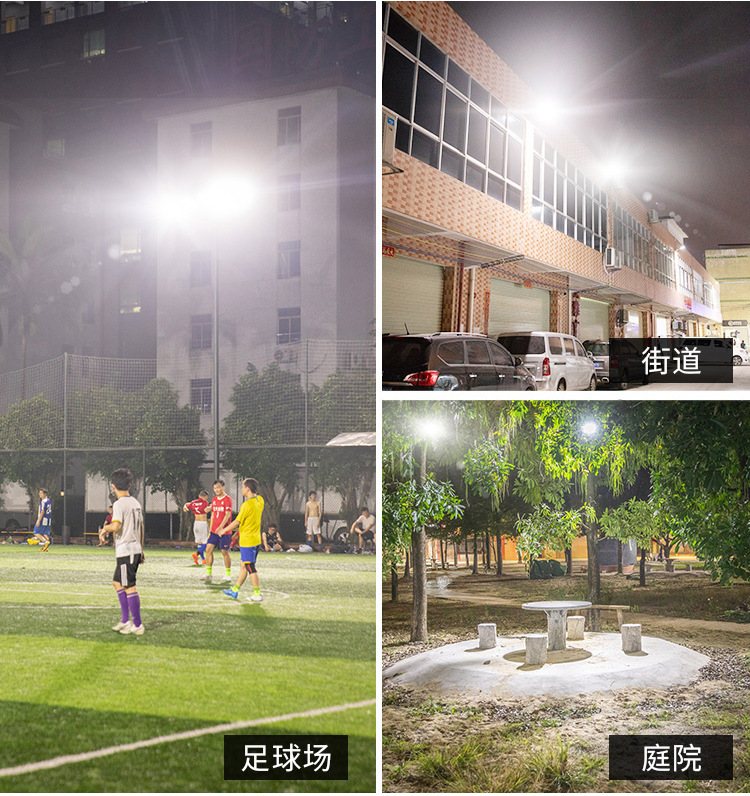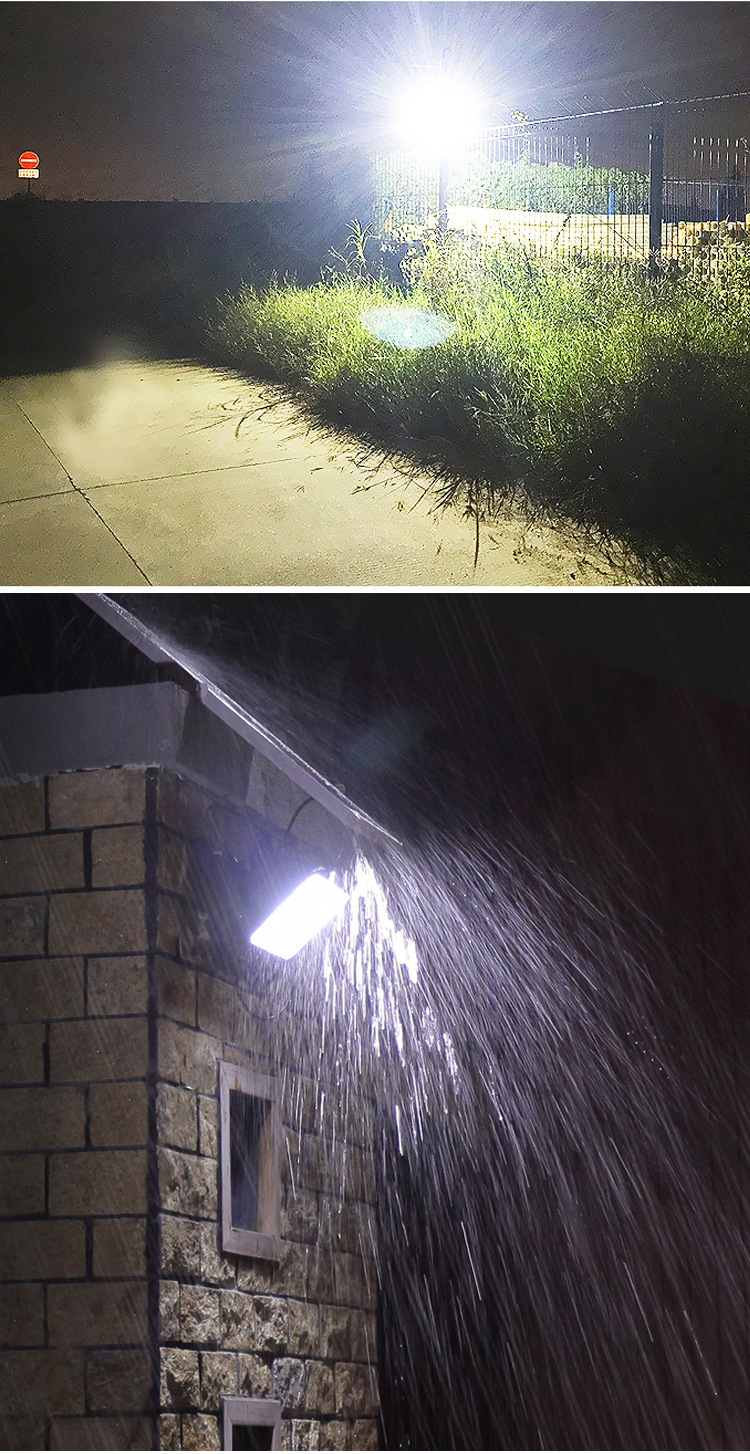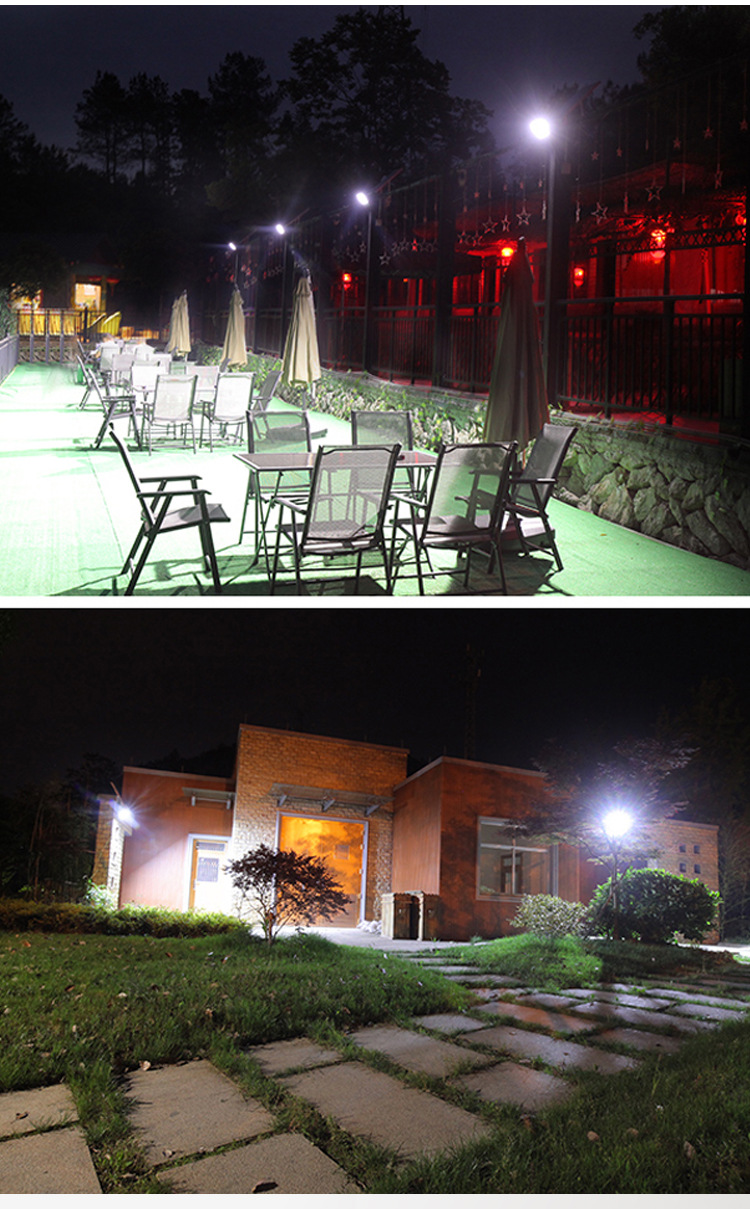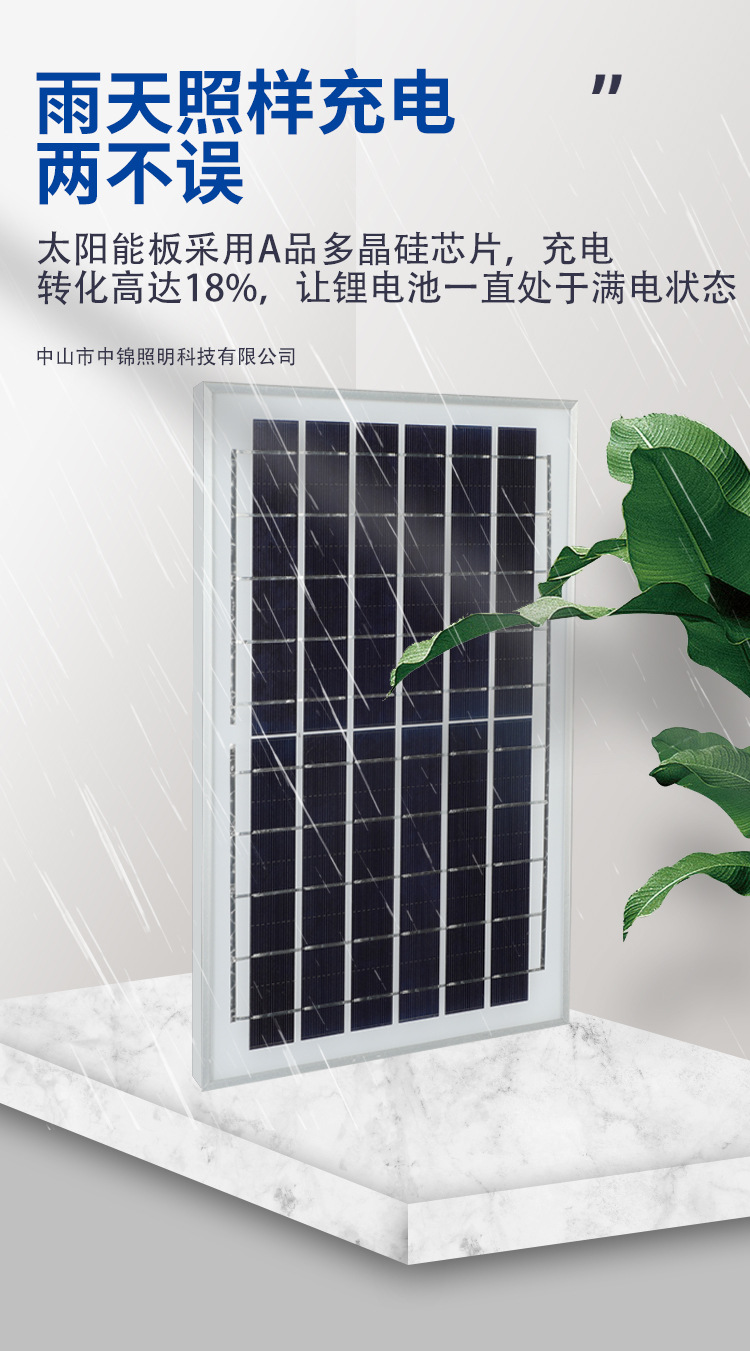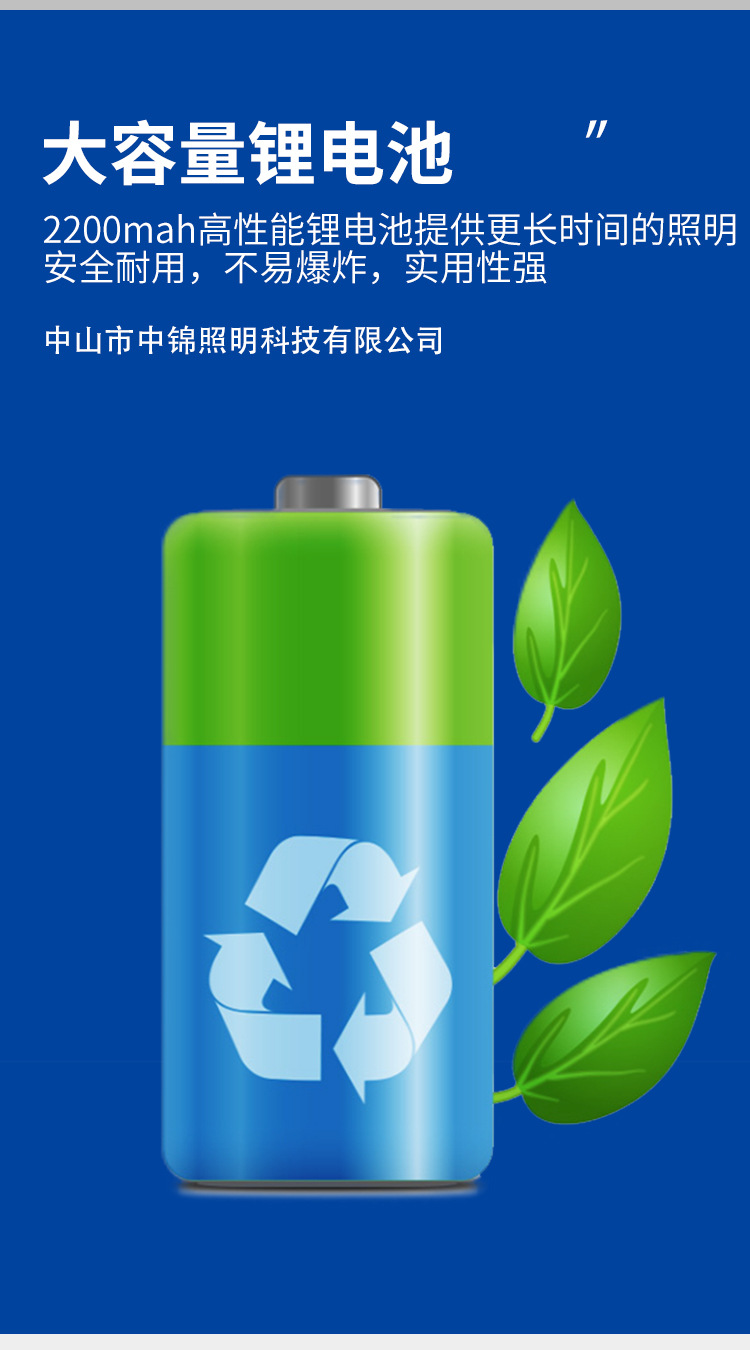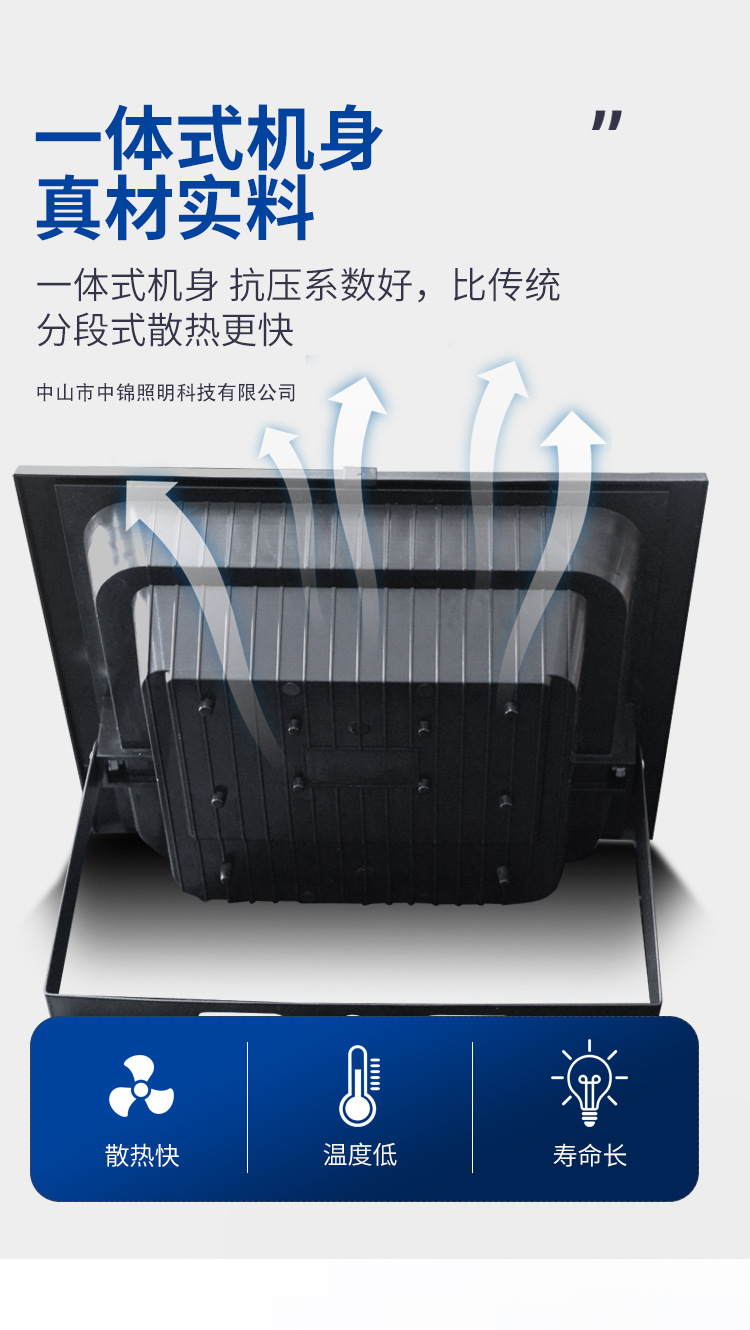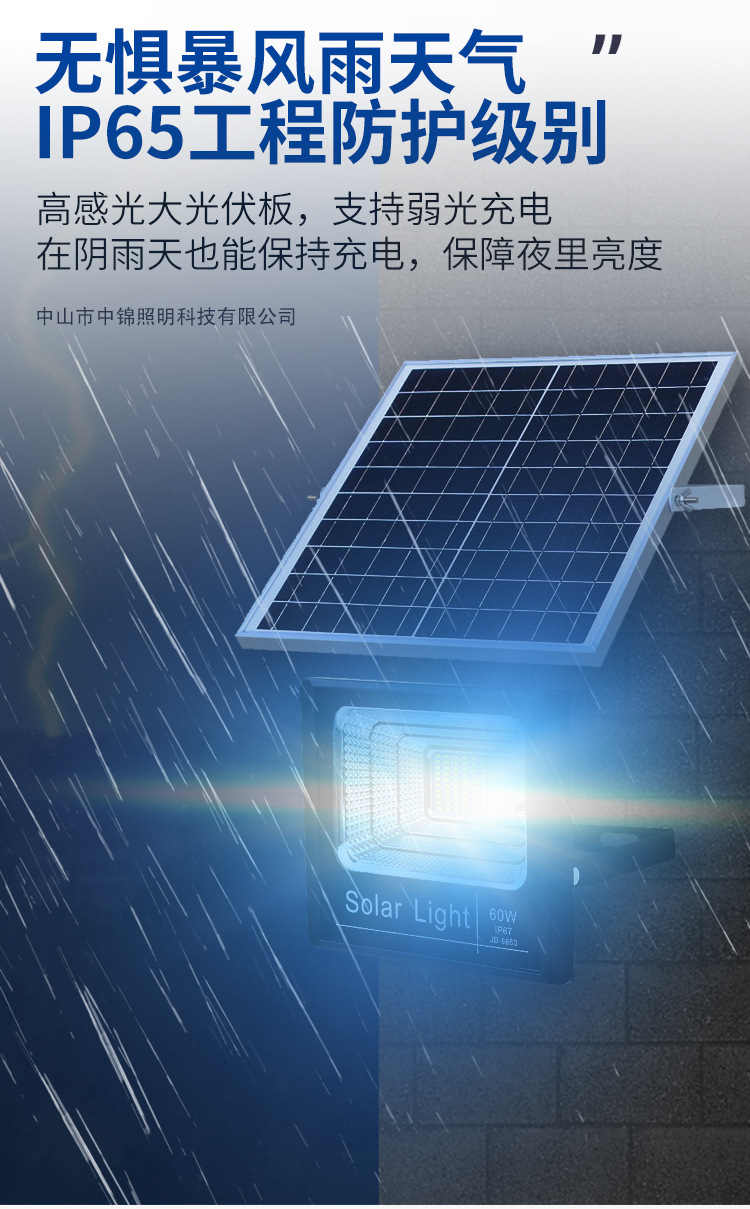 ---