Screwdriver Set 115 In 1 Magnetic Precision Screw Driver Torx Bits DIY Insulated Multitools Phone Repair Hand Tools Kit
- Magnetic precision bits and multi-functional : 115 in 1 repair kits includes 98 types of screwdriver bit, and all the bits are magnetic, stably connect with the handle.
- Extension bar: The extra extension bar lengthens the handle, easy to reach narrow places.
- Handle: Ergonomical and non-slip handle for great comfort and precision.
- Good quality material: Made of chrome-vanadium steel, which is nontoxic, strong hardness, durable and precise.
- Multifunctional: Meets you different needs, such as repairing or opening your smart phone, tablet, laptops, mobile devices, wrist watches, eyeglasses and other electronic devices.
Production information:
Super-high value with competitive price.
115 in 1 for a wide range of applications (computer, smartphone, laptops, Xbox, tablets, camera, toy)
Anti-Silp handle in silicone quality and ergonomic design.
Made of chrome vanadium steel, which are not easy to break and are durable.
Reasonable package design, easy to use and carry.
Features and specifications:
90 x Bits:
Phillips: PH000, PH000, PH00, PH00, PH0, PH0, PH1, PH1, PH2, and PH2
m, word, Bit: PZOO, PZOO, PZO, PZO, PZ1, PZ1, PZ2, and PZ2
Straight: 1.0, 1.5, 2.0, 2.5, 3.0, 3.5, and 4.0
Straight: 1/16, 5/64, 3/32, 7/64, 1/8, 9/64, and 5/32
Five star: 0.8, 0.8, 1.2, 1.2, 1.5, 1.5, 2.0, and 2.0
Torx: T3, T3, T4, T4, T5, T5, T6, T6, T7, T7, T8, T8, T9, T9, T10, T10, T15, T15, T20, and T20
Hexagon: 07, 0.9, 13, 1.3, 1.5, 1.5, 2.0, 2.0, Z5, 2.5, 3.0, 3.0, 3.5, 4.0, and 4.0
Hexagon: 1/16, 5/64, 3/32, 7/64, 1/8, 9/64, and 5/32
Triangle: 2.0, 2.3, 2.7, and 3.0
"U"shape: 2.6 and 2.6
"Y"shape: 2.0 and 3.0
4 mm socket: M2.5, M3.0, M3.5, M4.0, M4.0, M4.5, M5.0, and M5.5
Includes also: Aluminium handle , Universal rod , Extension rod , Tweezers , Crowbars , Magnetizer / Demagnetizer , Sucker , Triangles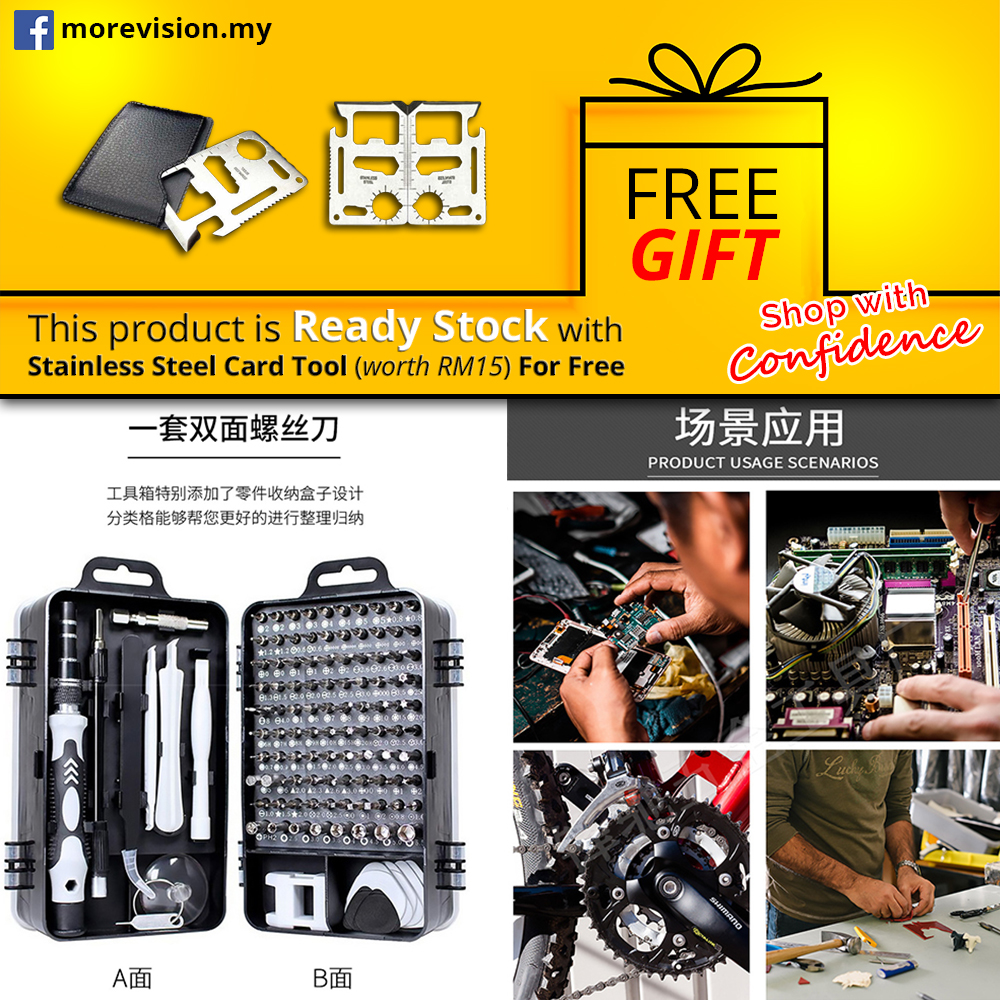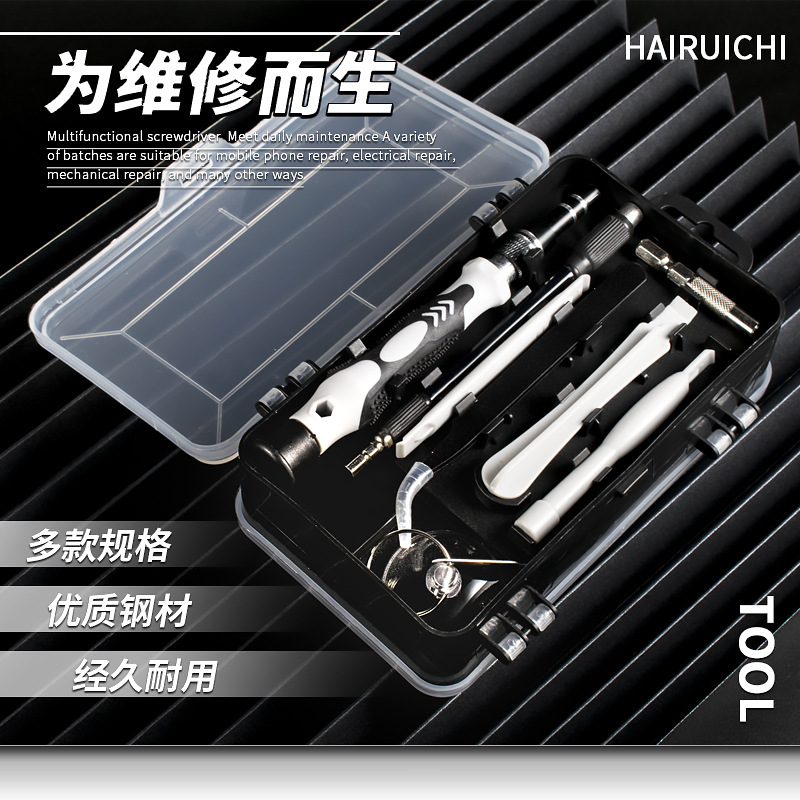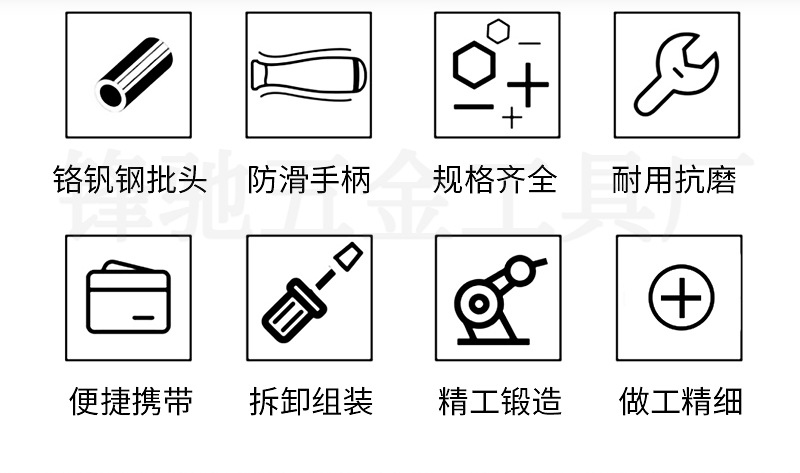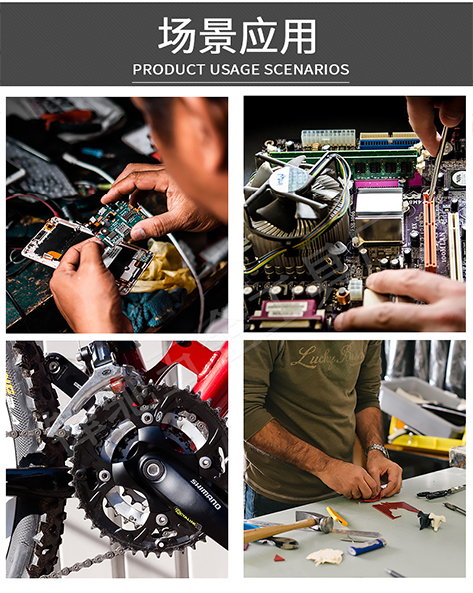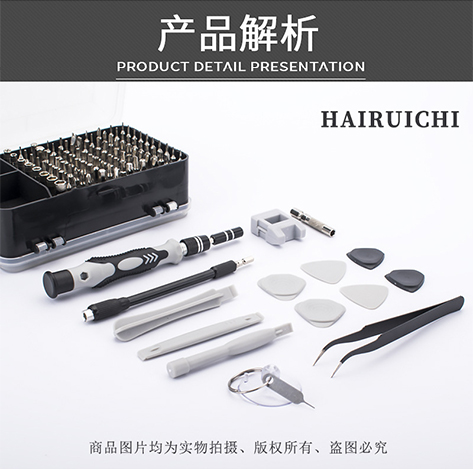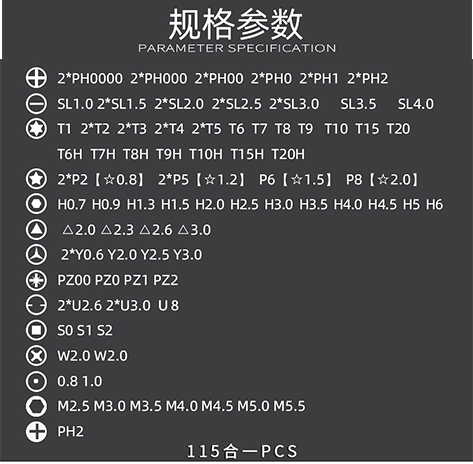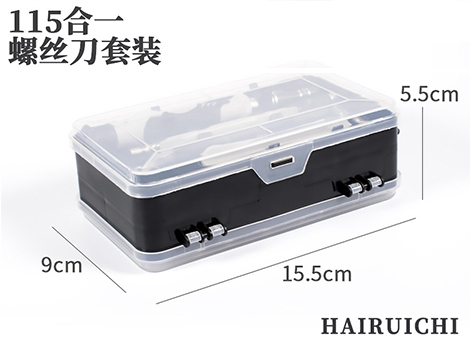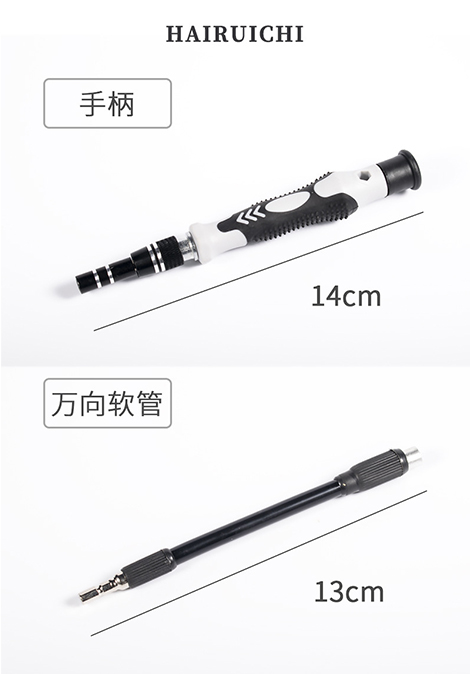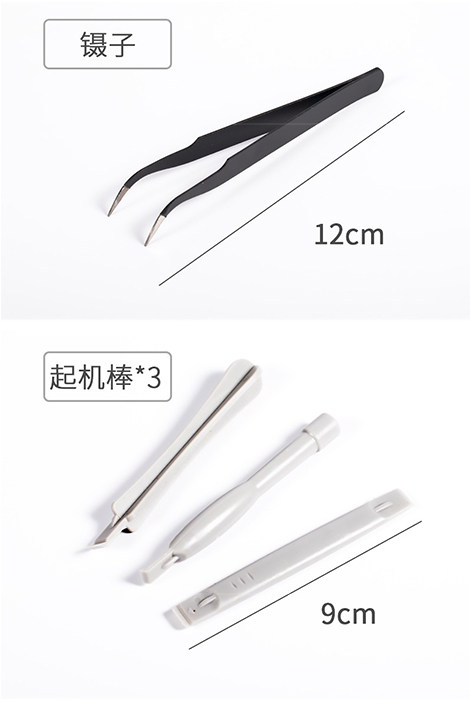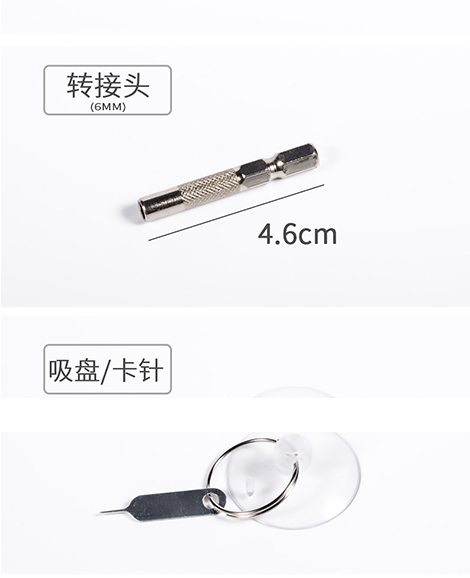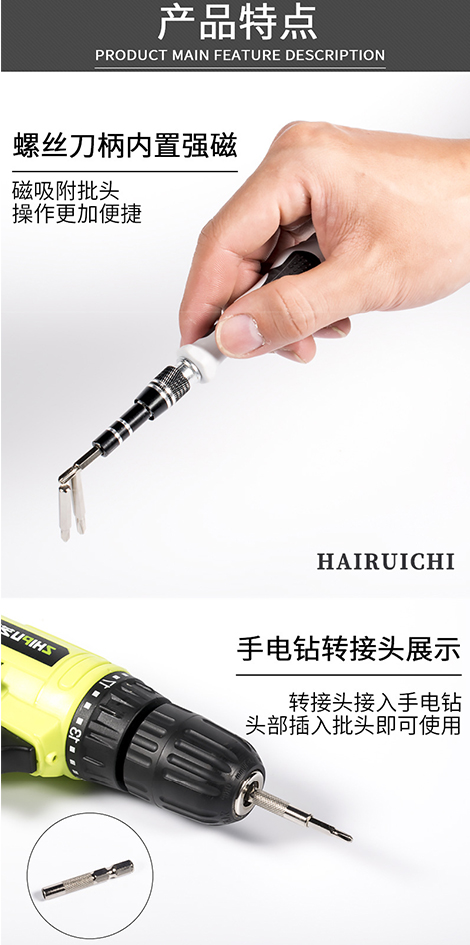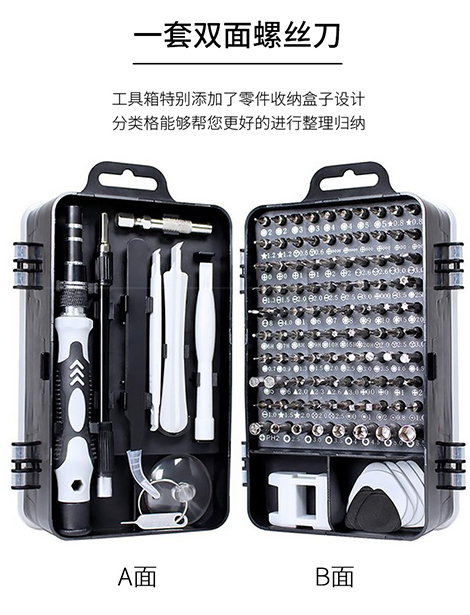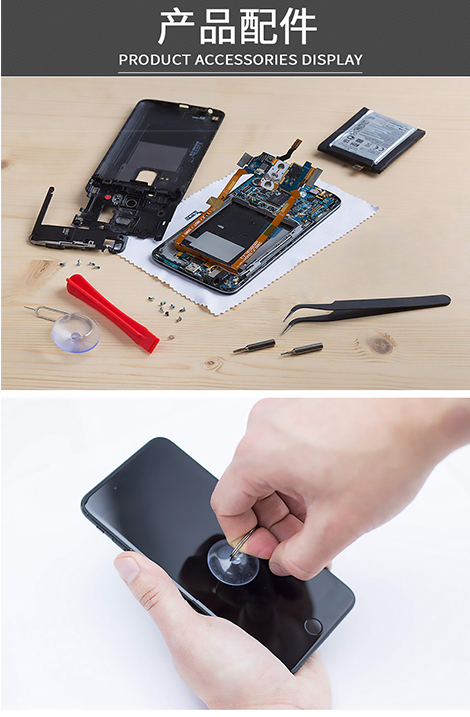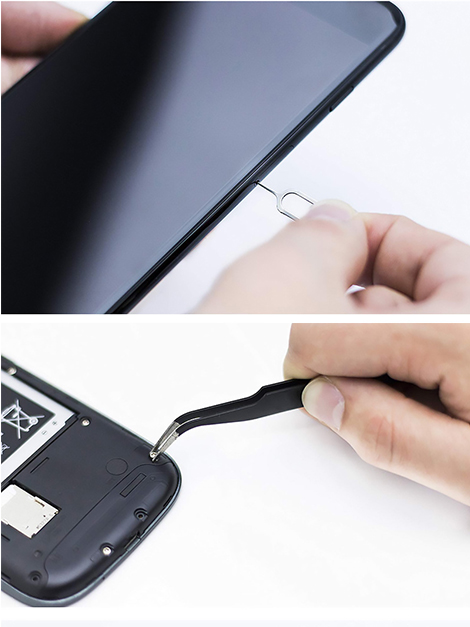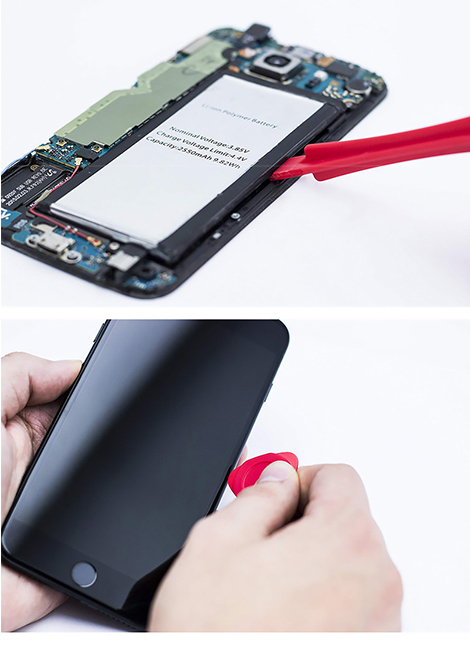 ---