Retro Classic Alarm Clock Silent Non-Ticking Quartz BackLight for Bedroom Twin Bell Loud Sound Analog Jam Loceng Kuat
Features
CLASSIC RETRO ALARM CLOCK – The single or twin bells of our classic bedside alarm clock provide a tight and loud enough sound to wake you up in the morning. No snooze button, good wake up clock for people who has trouble waking up and heavy sleepers.

SILIENT ALARM CLOCK - Silent second hand movement, ultra-quiet and simple design alarm clock, no need to ticking, is the best choice for a wonderful sleeping, working and learning environment.

EASY to READ with NIGHTLIGHT FUNCTION - You could see the clock at night clearly after press the NIGHTLIGHT button on the back; Large arabic numerals make it easy to see the time.

METAL ALARM CLOCK - 2 x AA battery powered (battery not included) for TWIN BELL model; 1

x AA battery powered (battery not included) for SINGLE BELL model.

Two buttons on the back of the clock, one is time adjust and other is alarm adjust. Twist the alarm adjust button with the clockwise way and twist the alarm button to set up.

GREAT CHOICE - Coated with antique copper, metal material; Vintage bell alarm clock is a perfect decoration for bedroom, desk, home and office, etc. Also a good gift for your family and friends.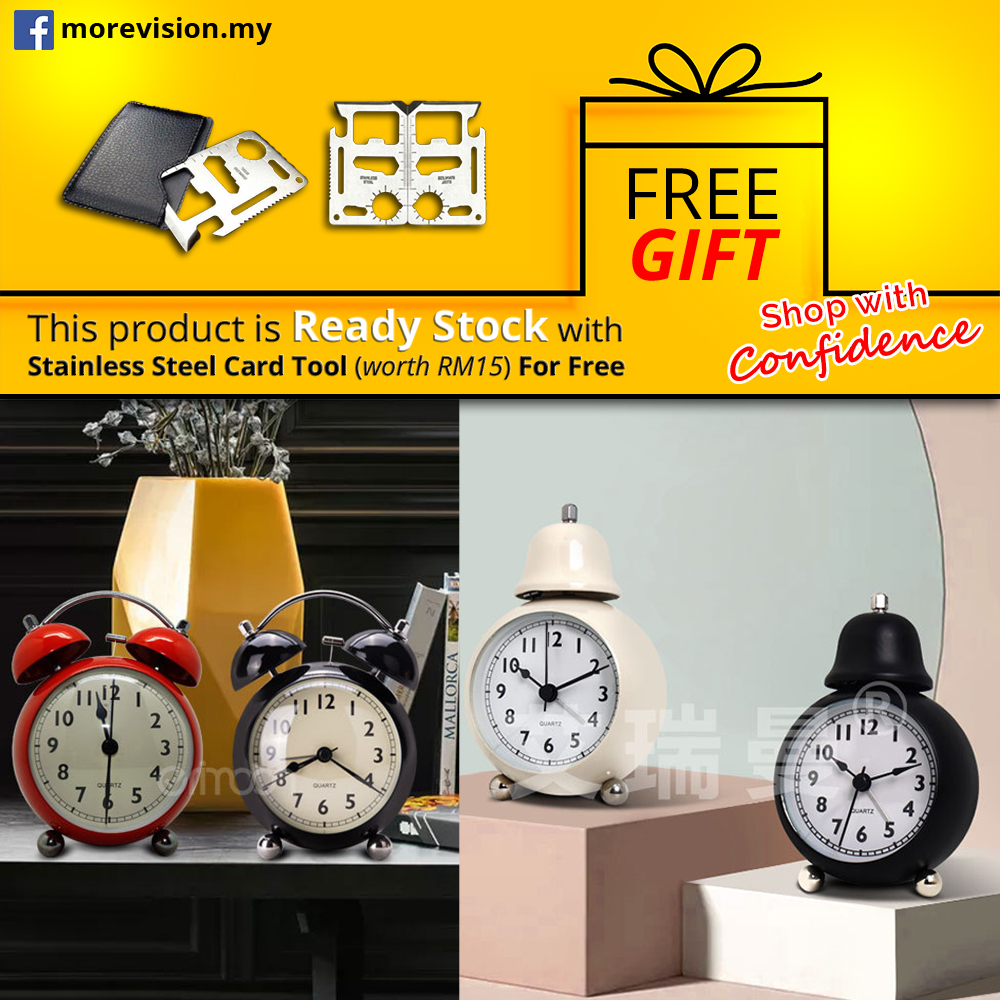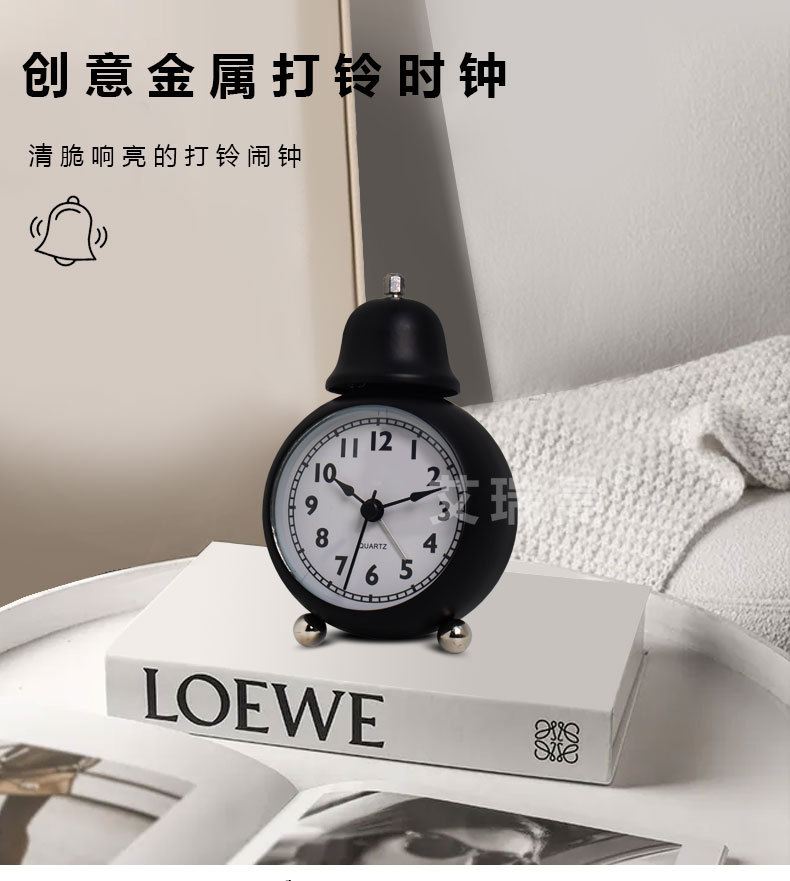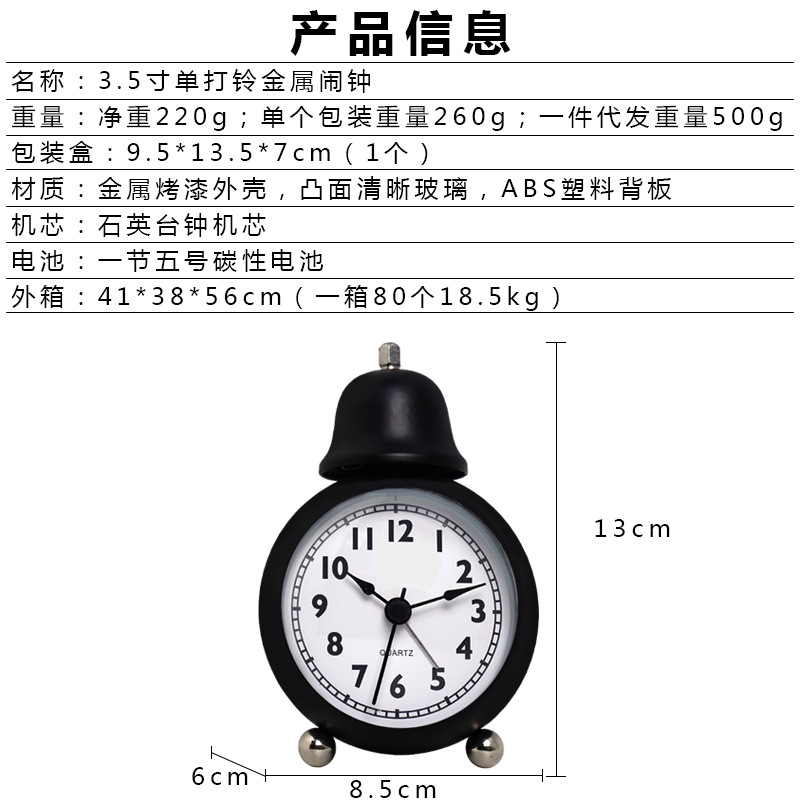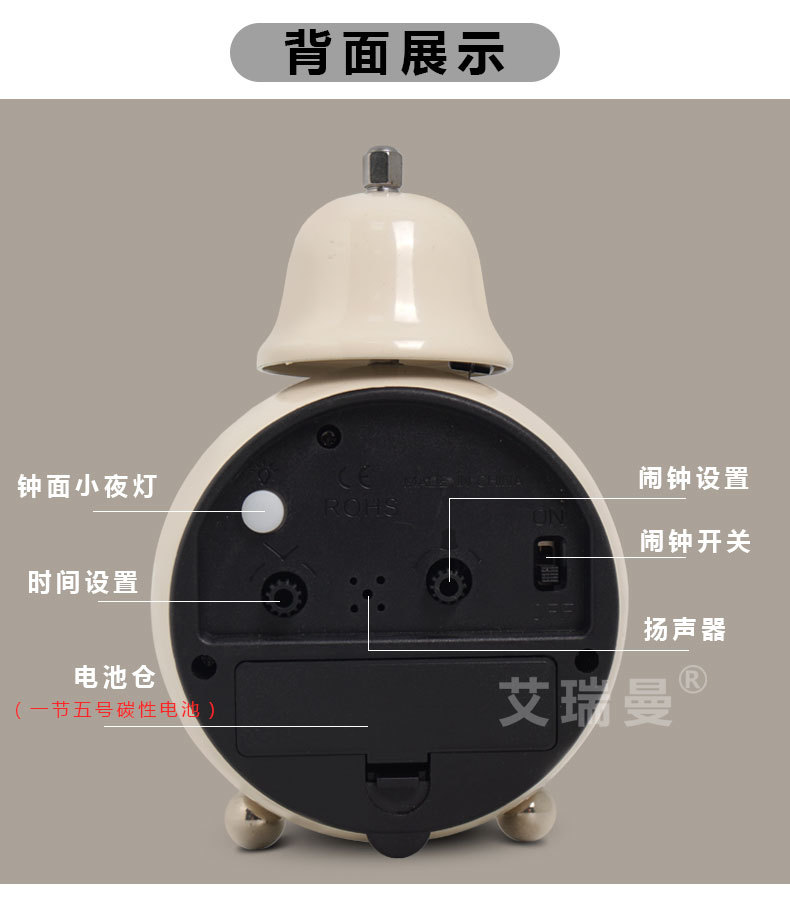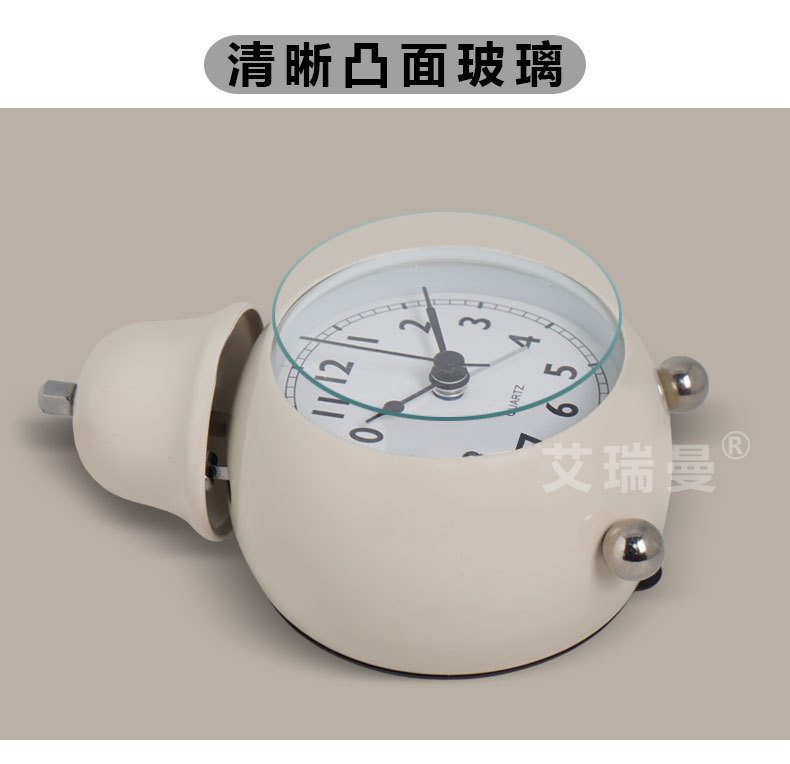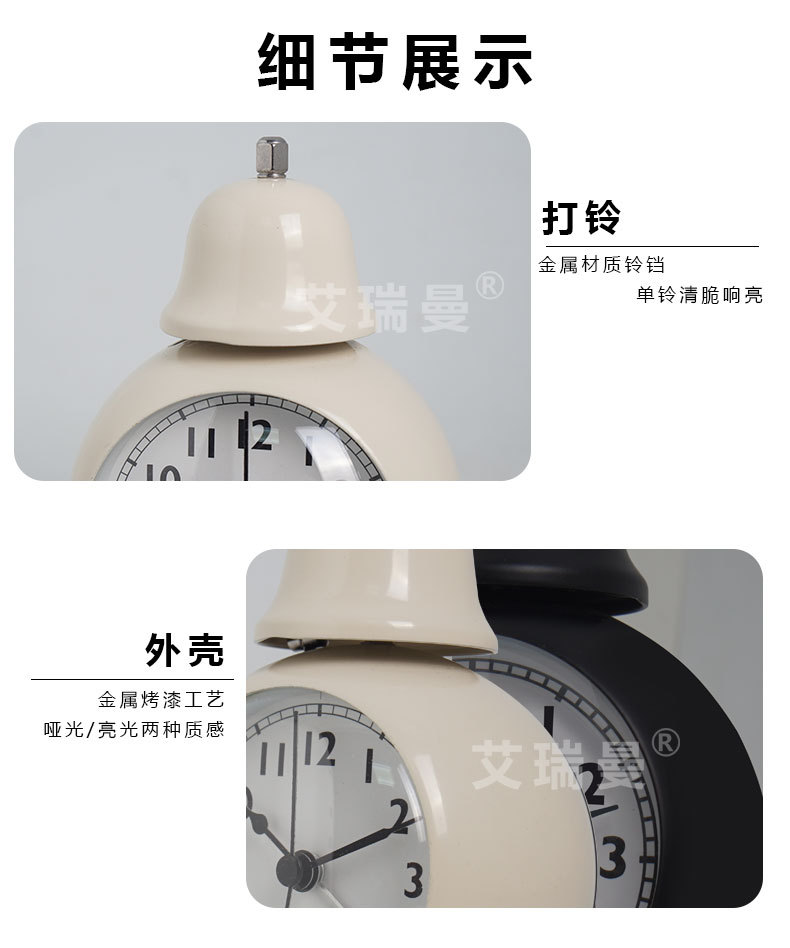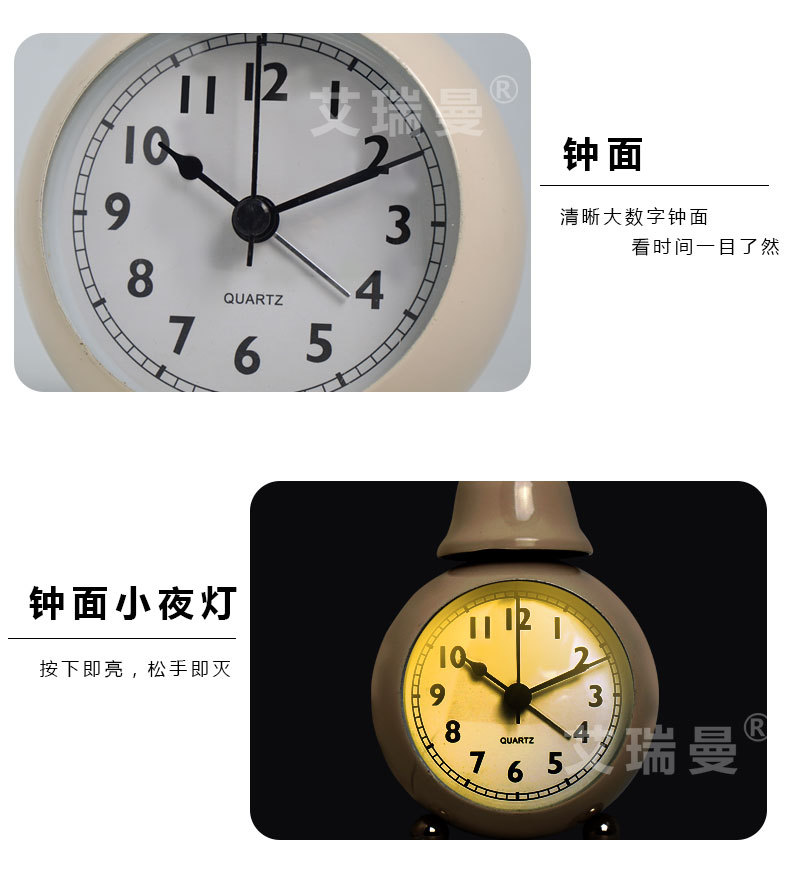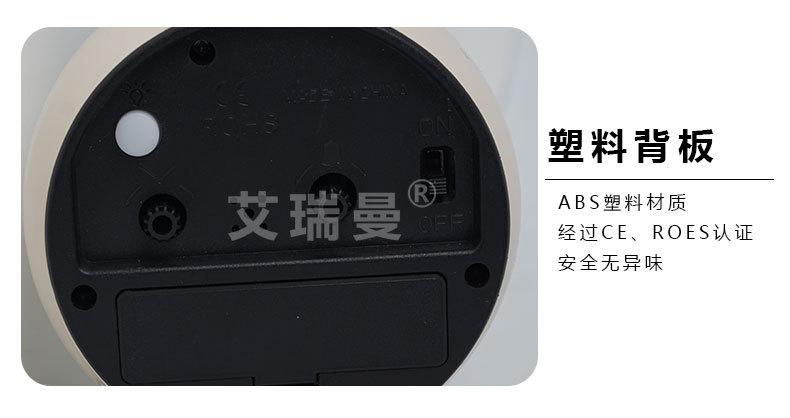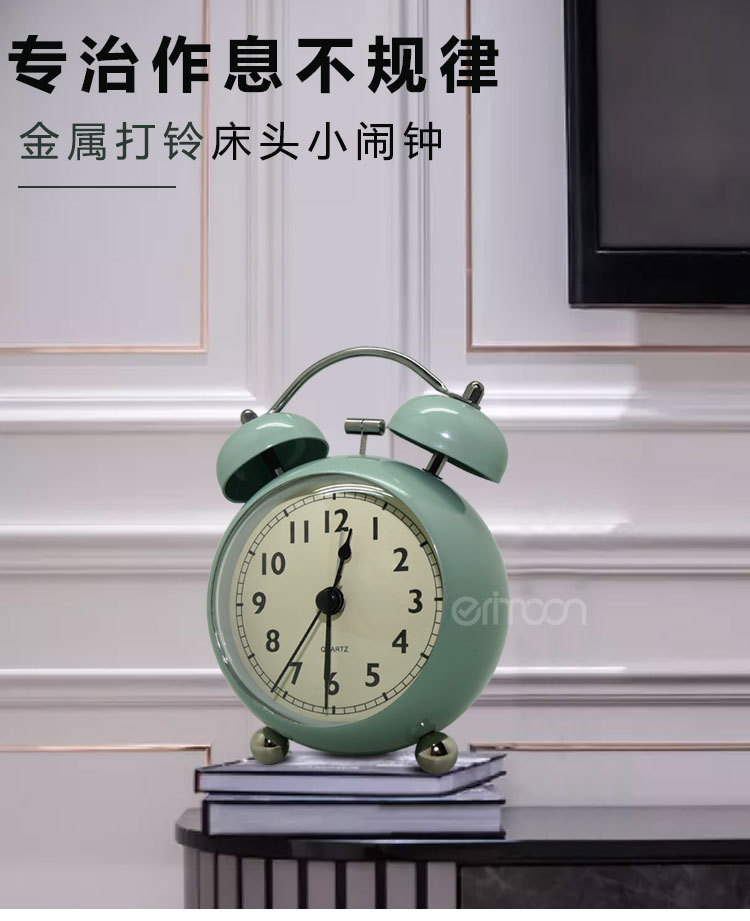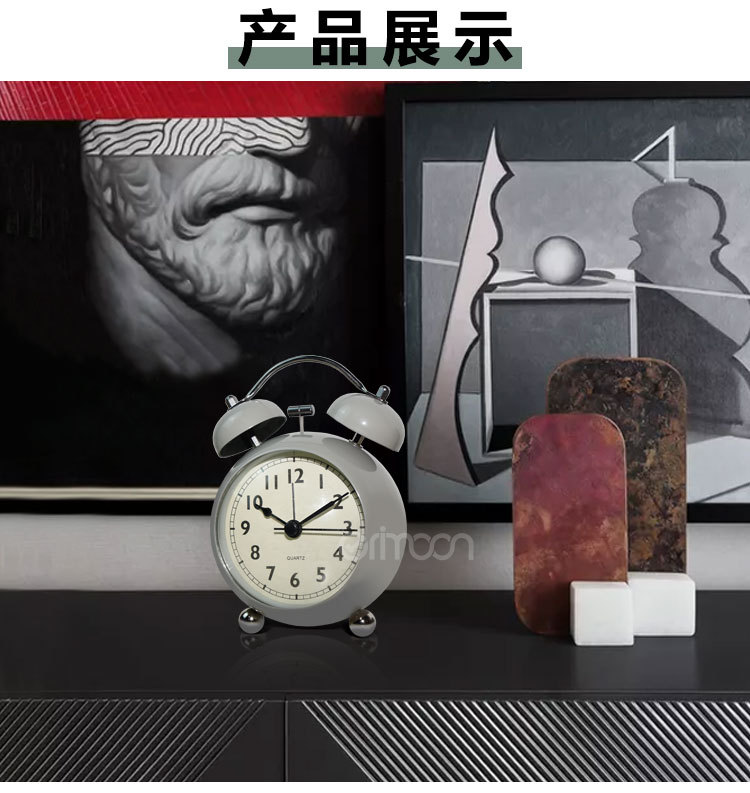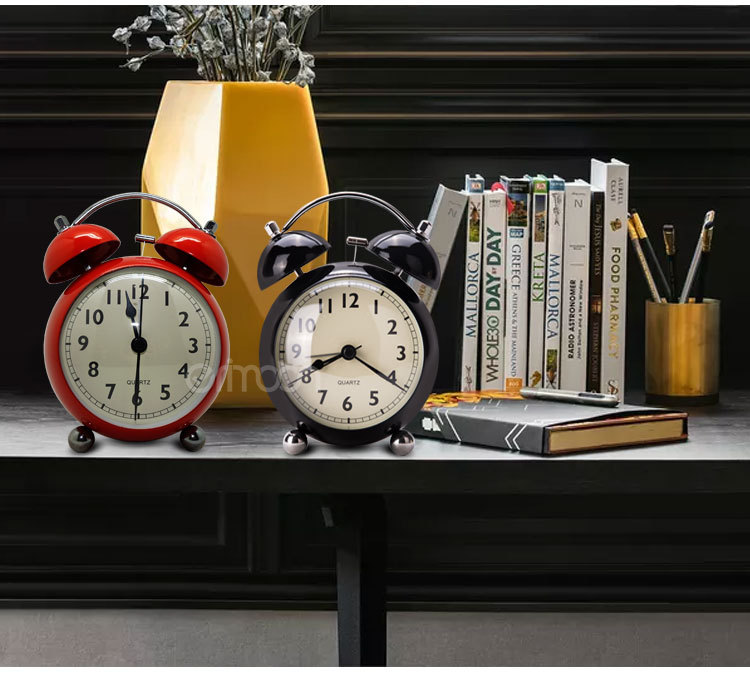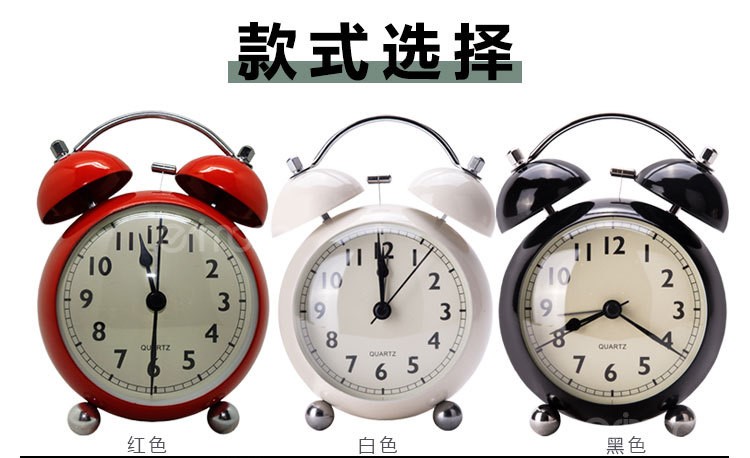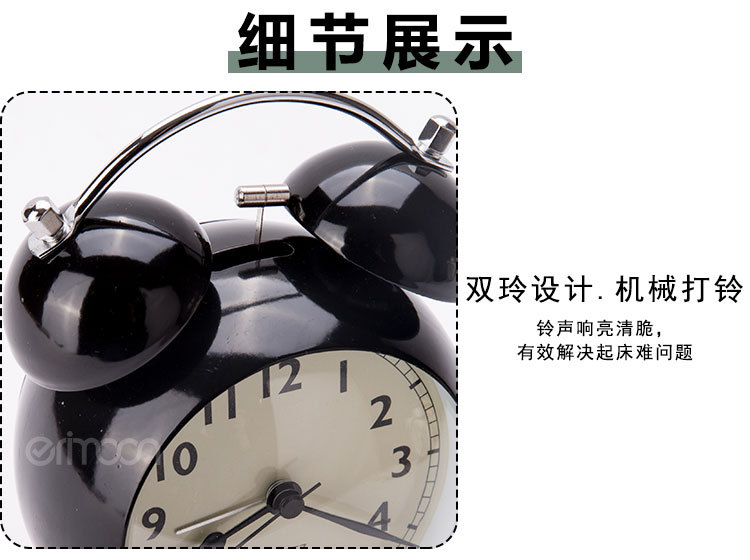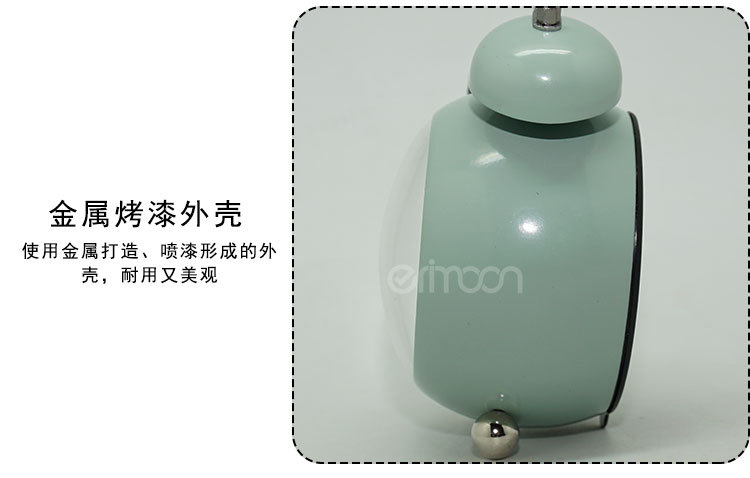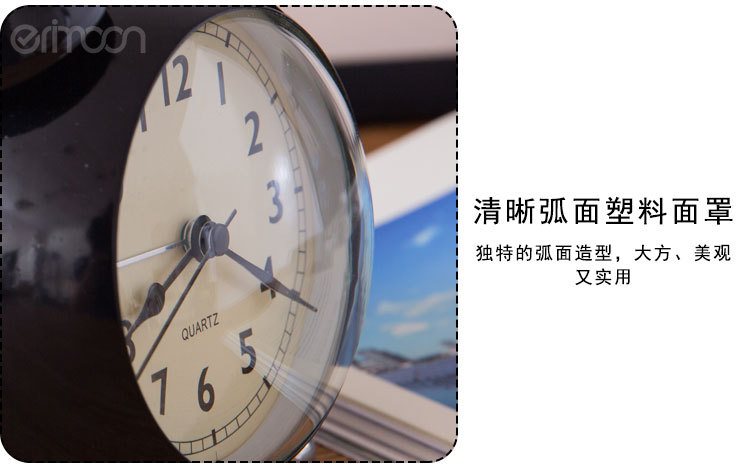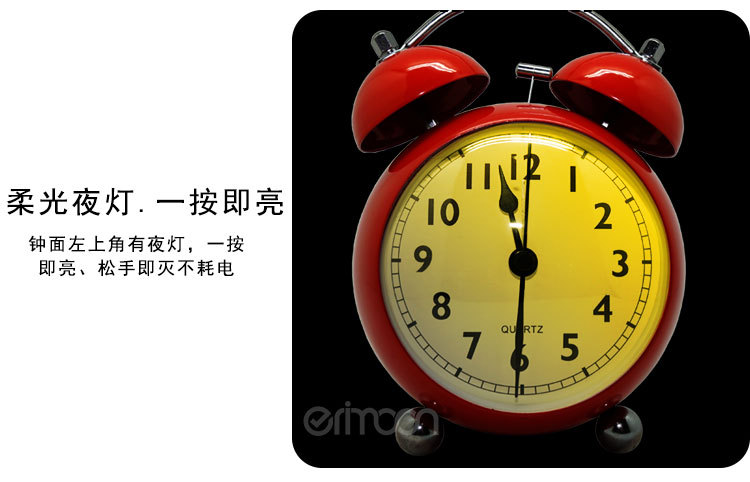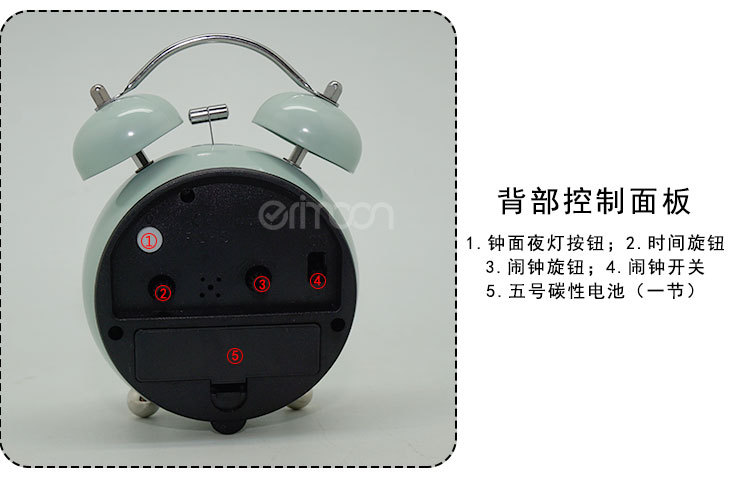 ---