Retractable Clothesline Clothes Hanger Stainless Steel String Dryer Hanging Clothes Line Home Indoor Wall Mounted Rope
Product Description:
- Automatic Designed - The retractable clothes-drying rope has an pulling ring, which can be automatically withdrawn into the box after use. It is convenient to use and saves space.
- Flexible Use - The clothes dryer moves freely from side to side so that it can be stored neatly against the wall and allowing you flexibility to where you can fasten.
- Strong Steel Rope with 49 Roots - Recommended maximum weight limit for this clothes line retractable is 20 kg.
- Retractable Line - Easy to use retractable outdoor washing line, it is suitable for small gardens, patios or balconies and the retractable reel creates up to 4.2 m of line drying space
- Includes 2 wall fixings needed.
Two installation methods:
1. Punch-free installation method - equipped with nail-free glue installation method. It is sturdy and no damage to the wall .
Benefit of Punch-free installation method
- simple and convenient to install, has no trace
- Comes with beautiful appearance, does not damage the wall surface,
- waterproof and has strong bearing capacity.
After the glue is applied to the wall and let dry about 72 hours, the glue is completely dry and can be used. Waterproof, moisture proof and high temperature resistant.
2. Punch type installation method - requires wall punching. Sturdy, no wall requirements
Product Specifications:
Material: ABS + thick steel wire
Size: 11*7*6
Weight: about 500g
Note: The punch-free installation method is not suitable for plaster walls, suitable for tile walls.
Specifications:ABS casing, space aluminum internal structure, durable wire rope. Easy to use - just extend the cable and hang it on the opposite wall lock to get enough laundry space
The clothesline can support a weight of approximately 20 kg and the clothesline can withstand higher weights depending on the situation.
Adjustable rope: The clothesline is designed with a 4.2m retractable rope. You can choose the hanging distance freely depending on the number of clothes.
Rust prevention: Free telescopic wire rope drying rack. Abrasion resistant / rust free / no steel wire.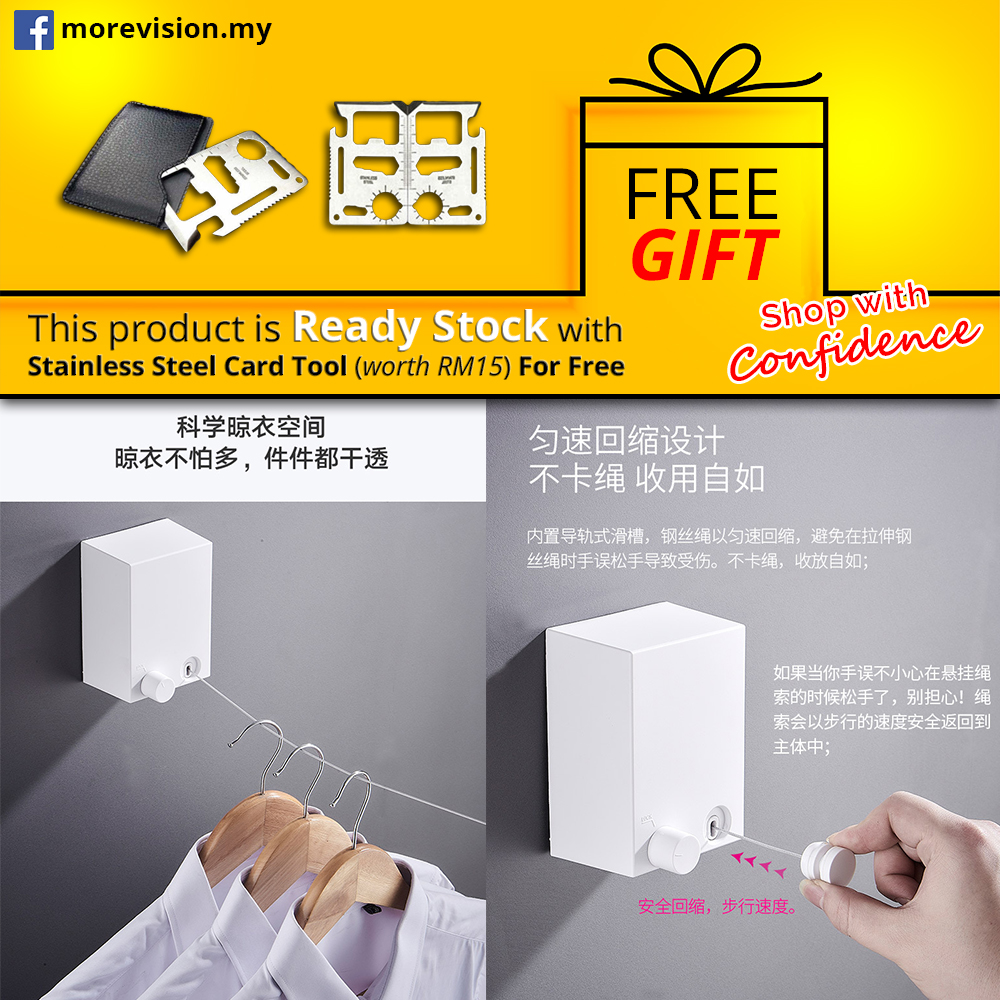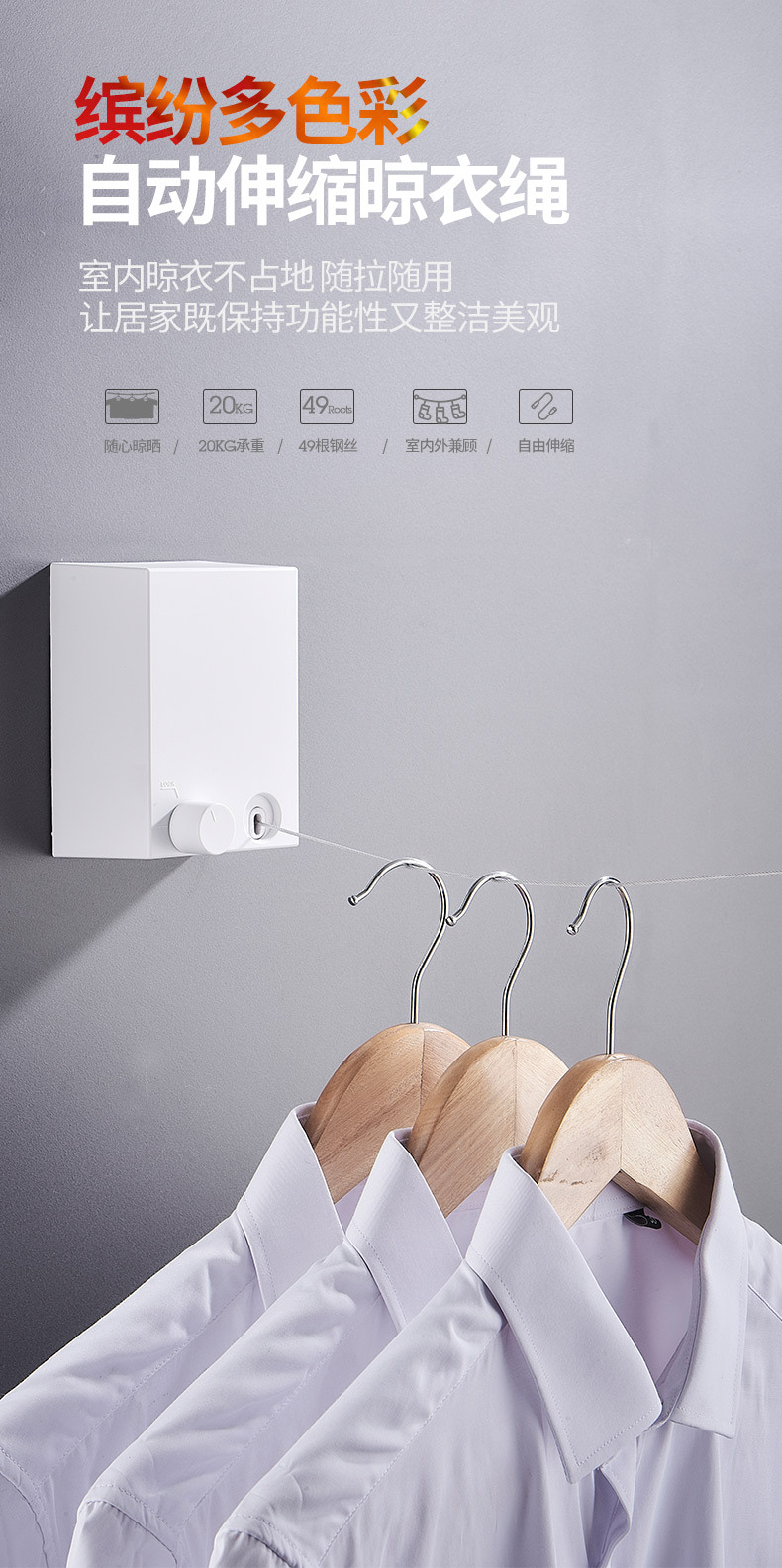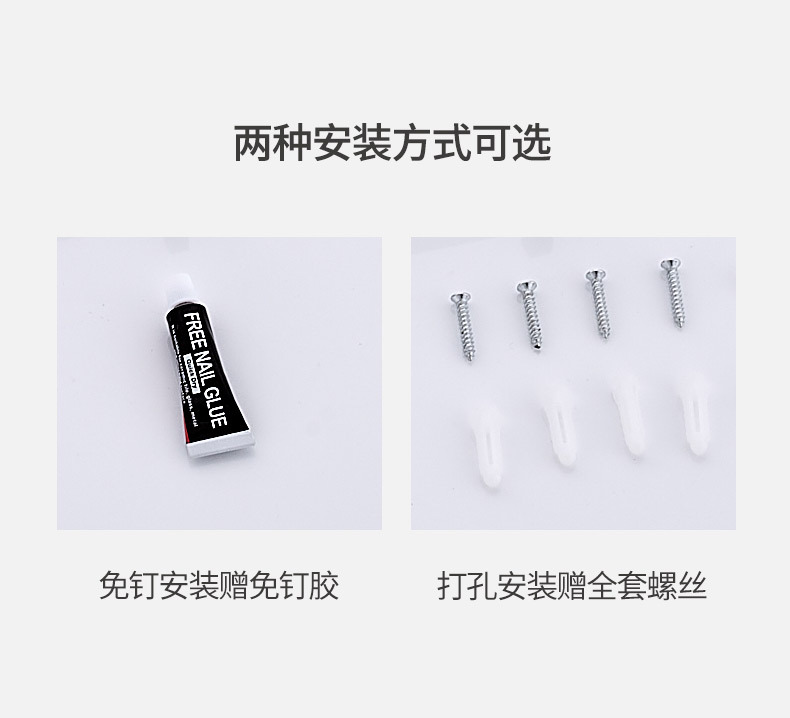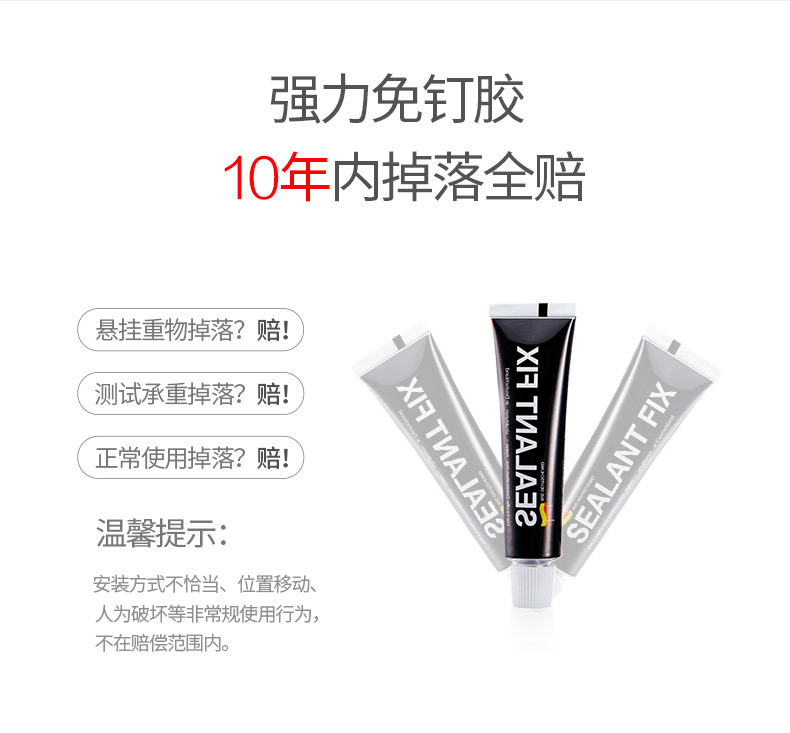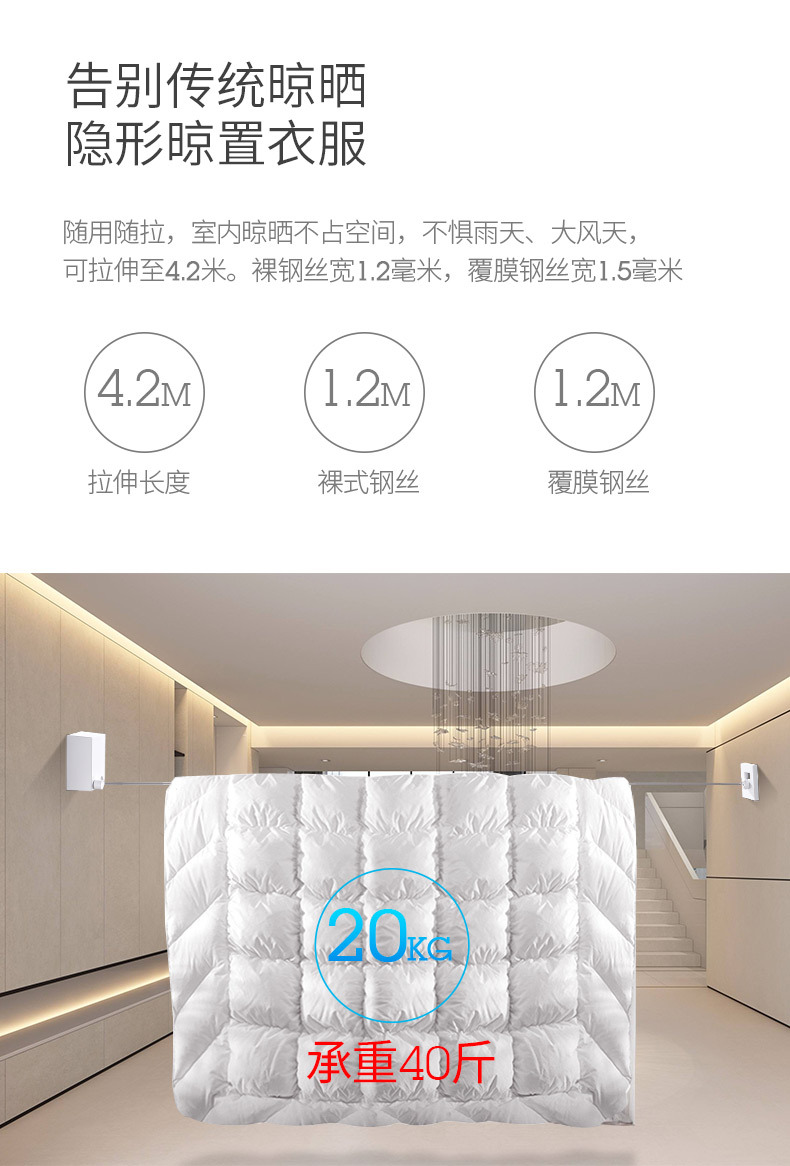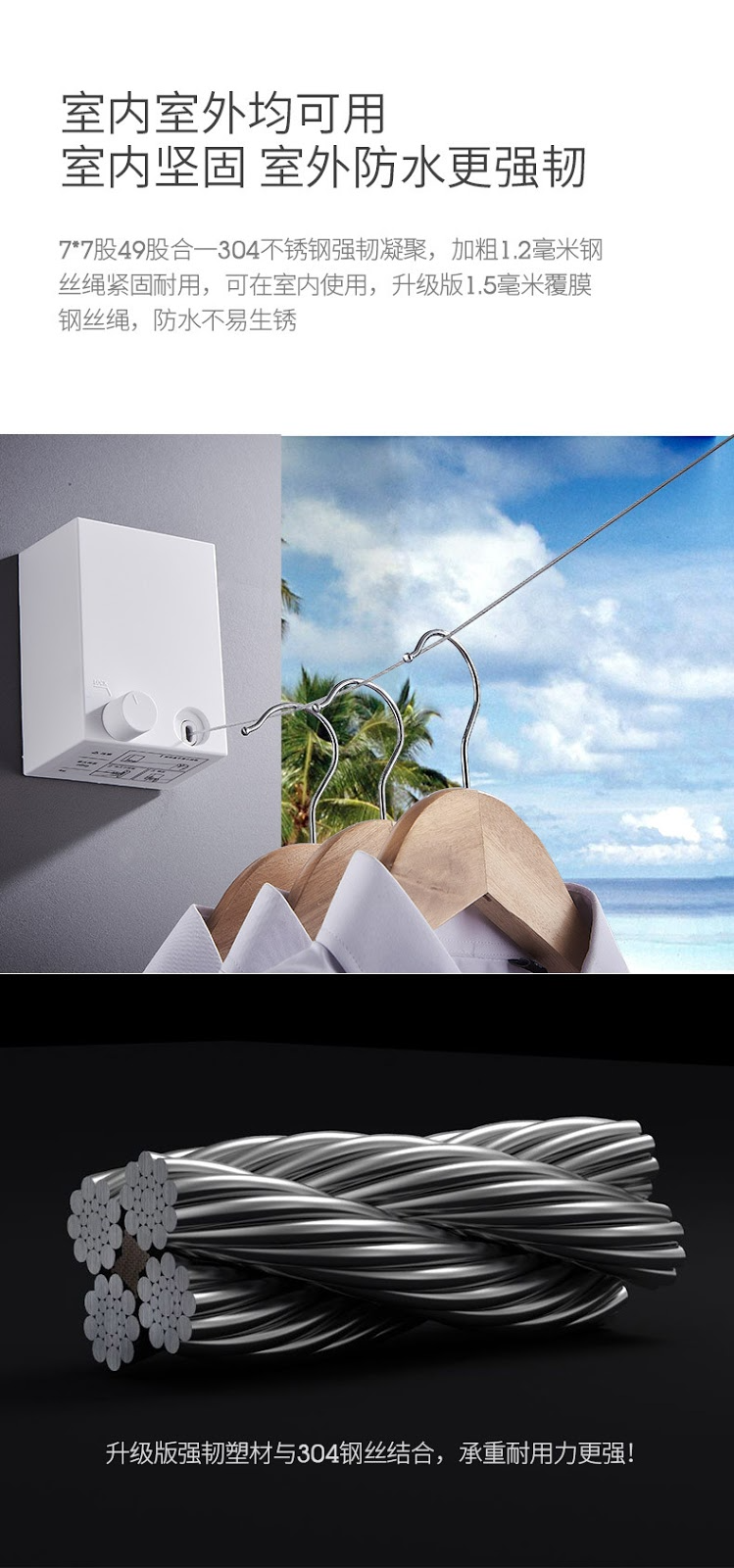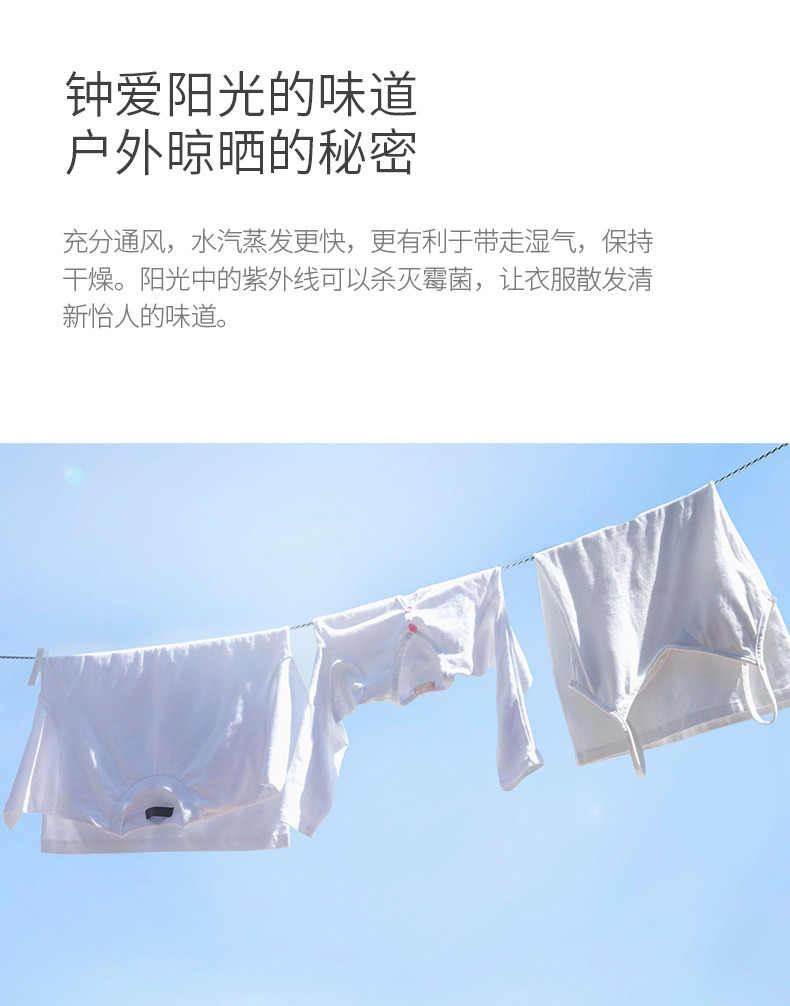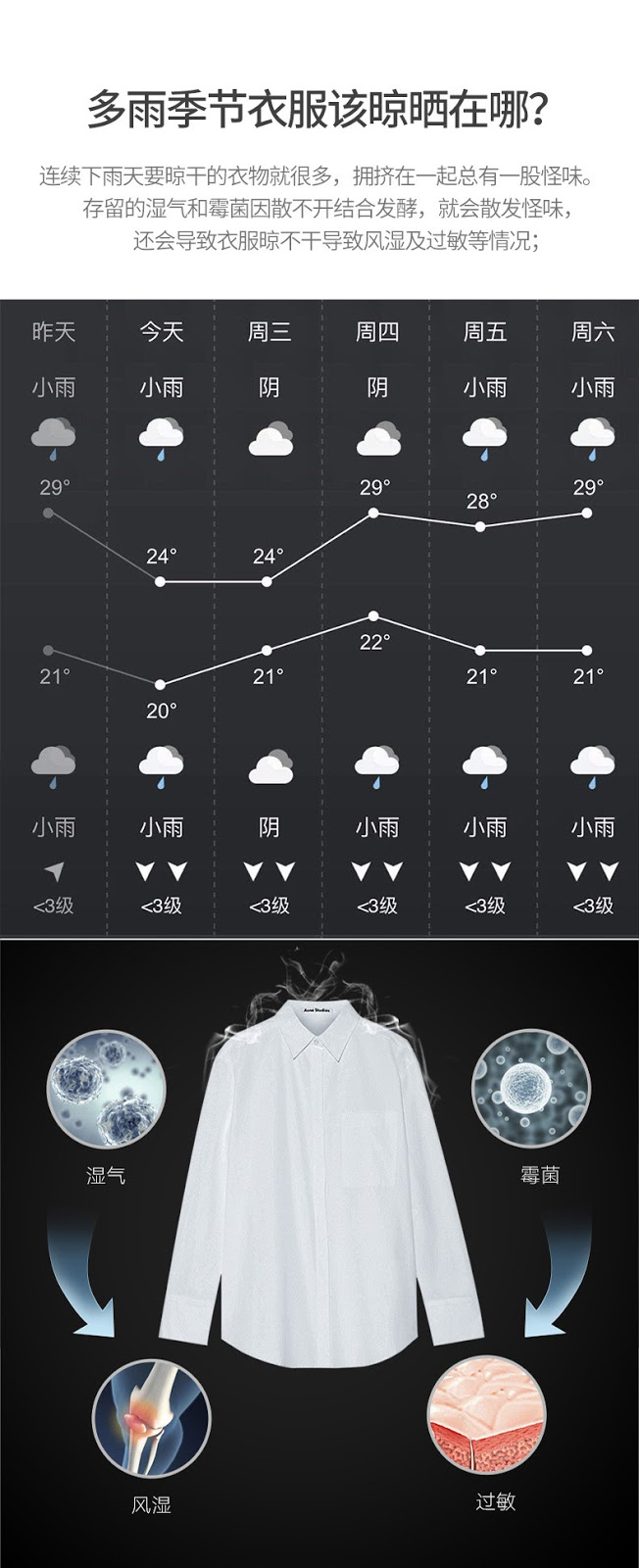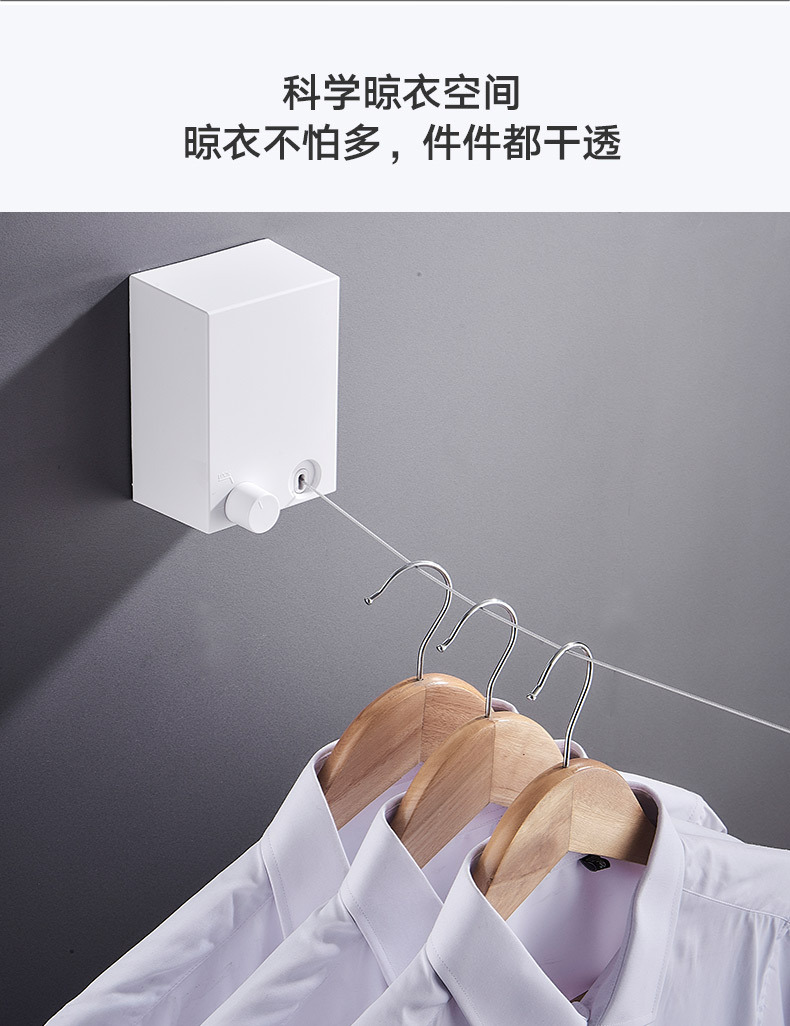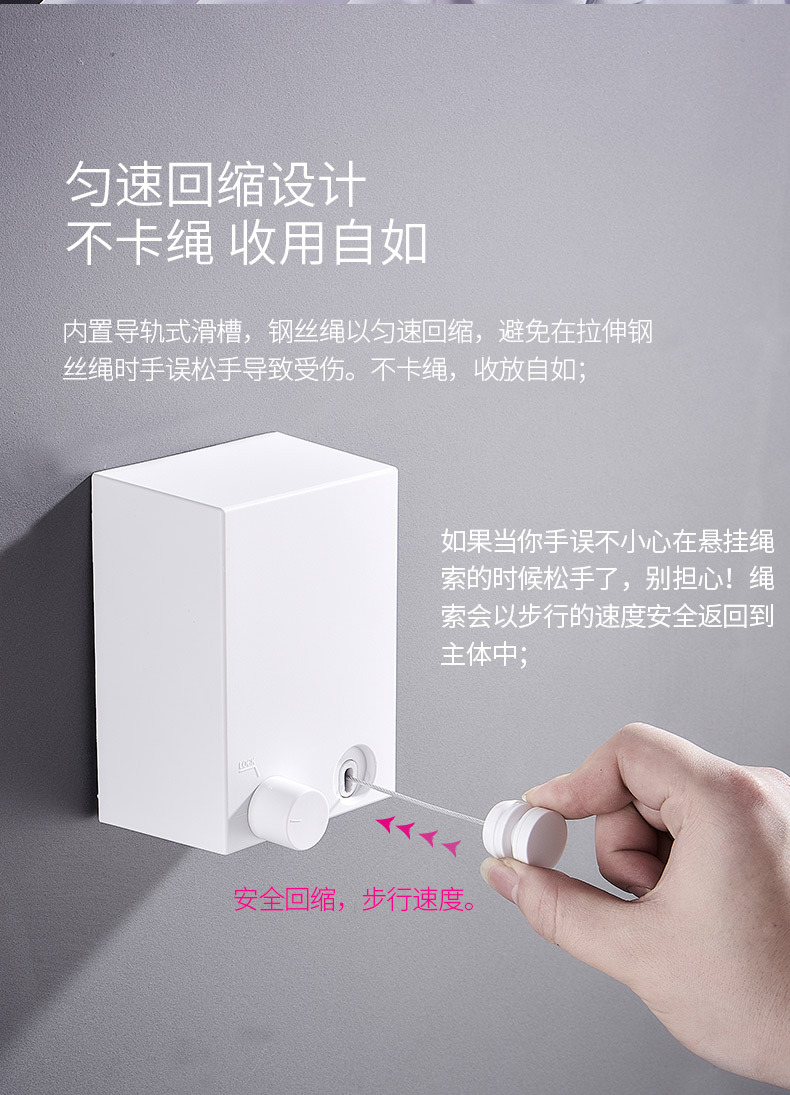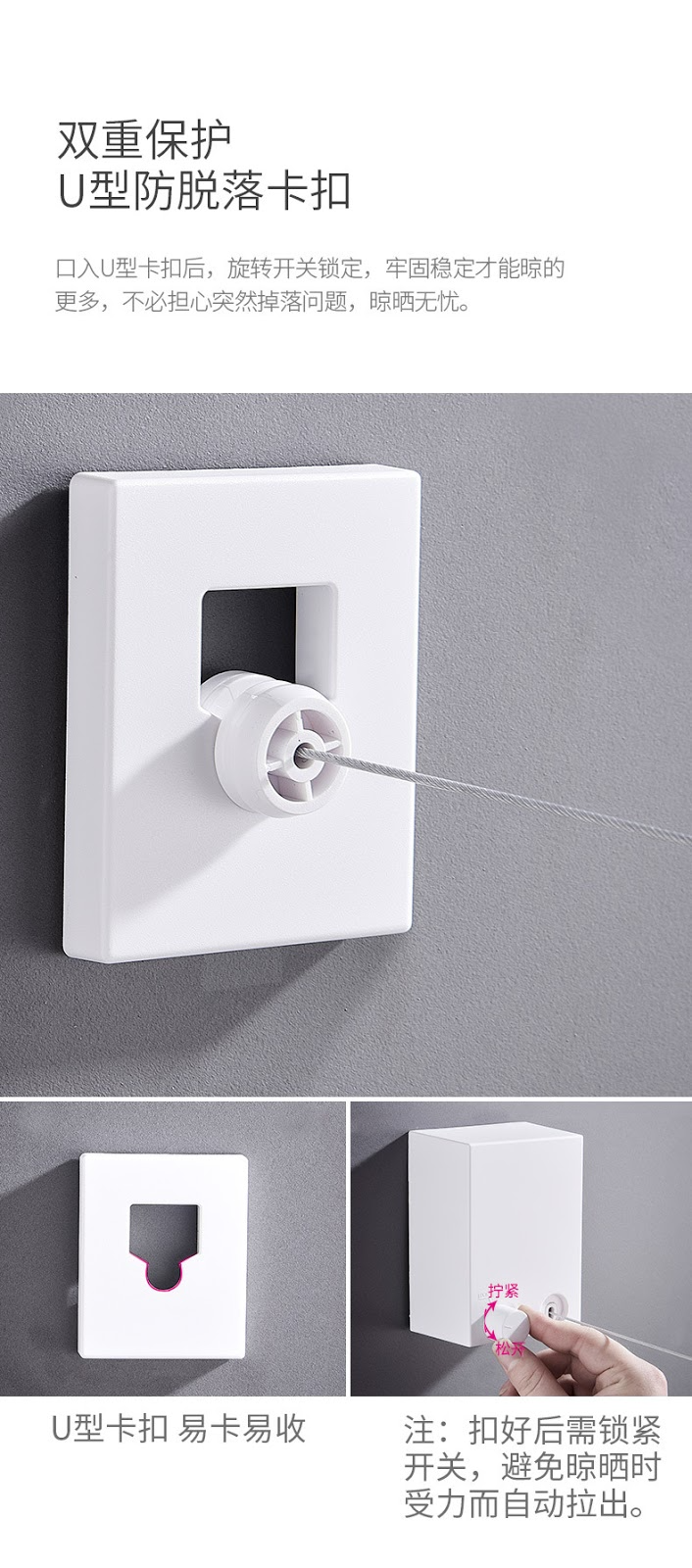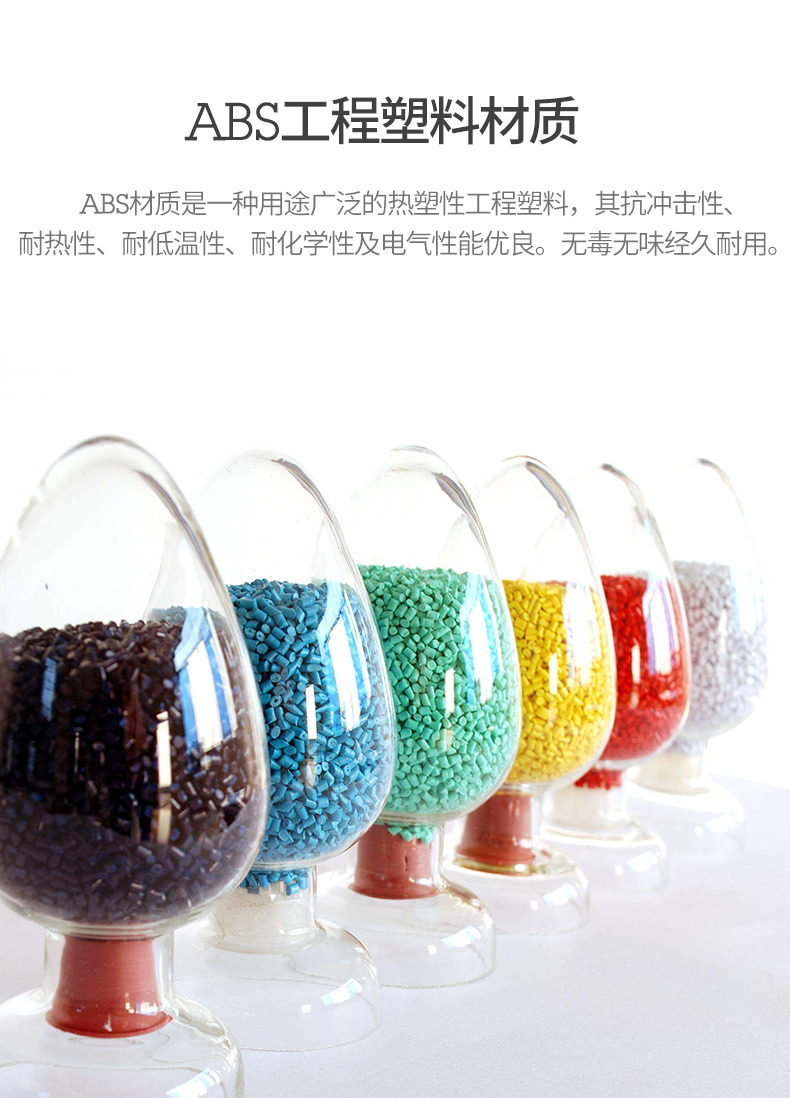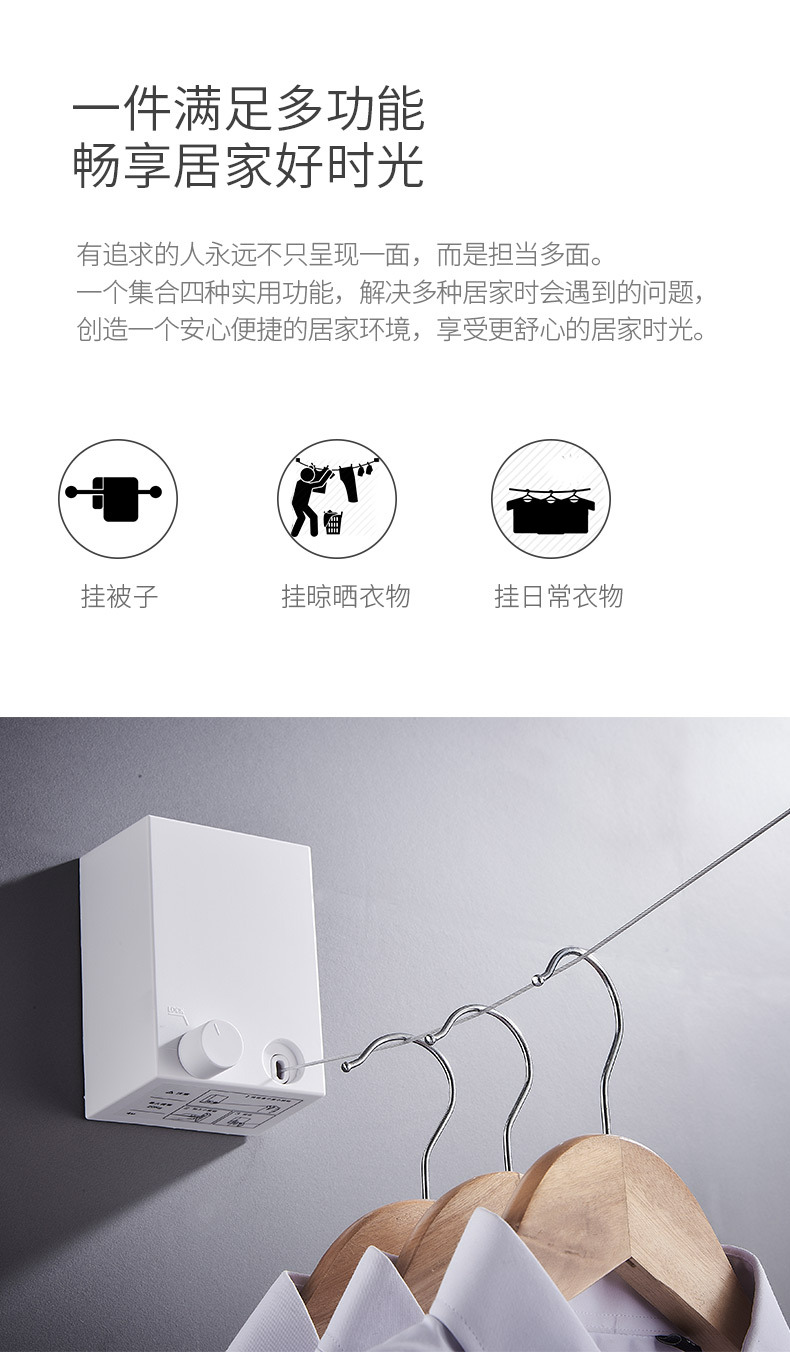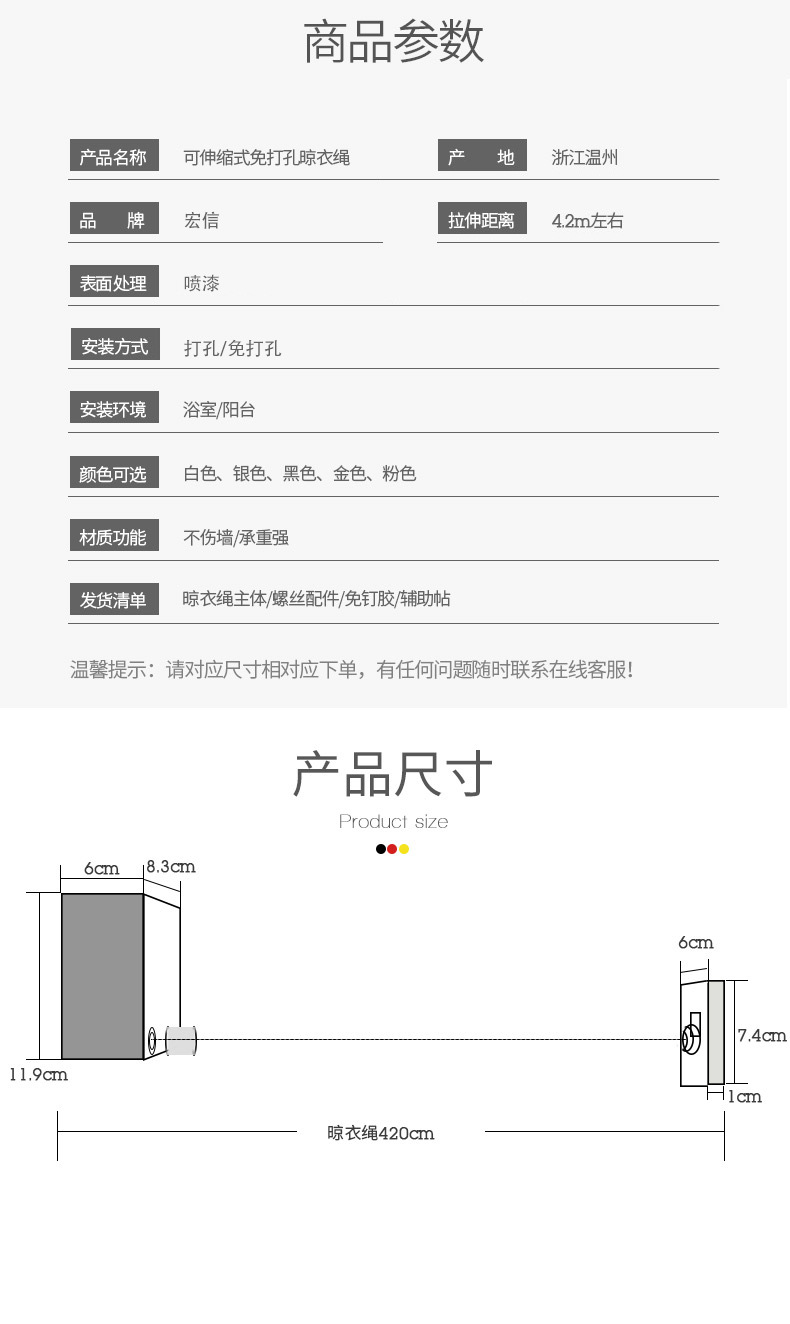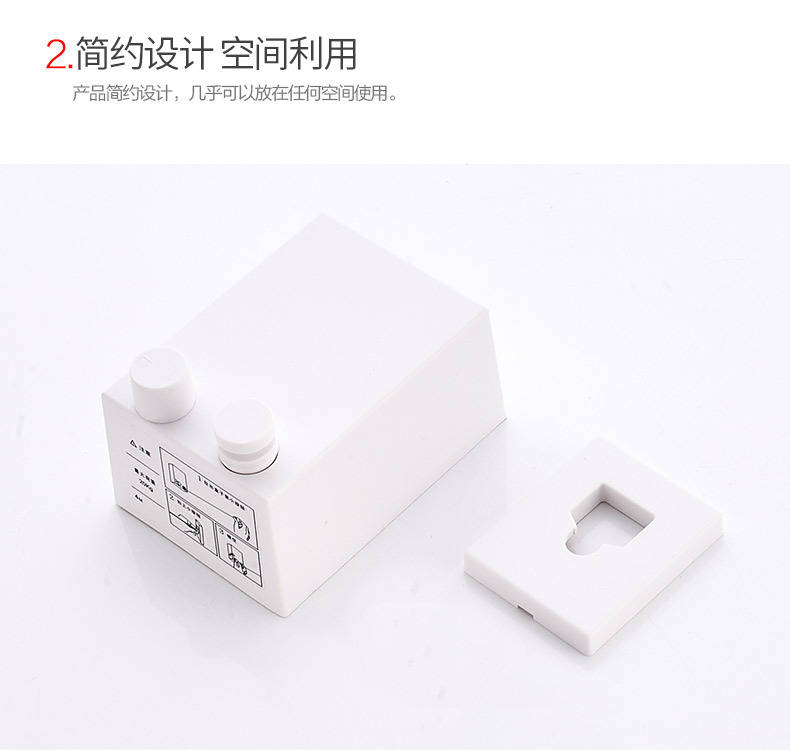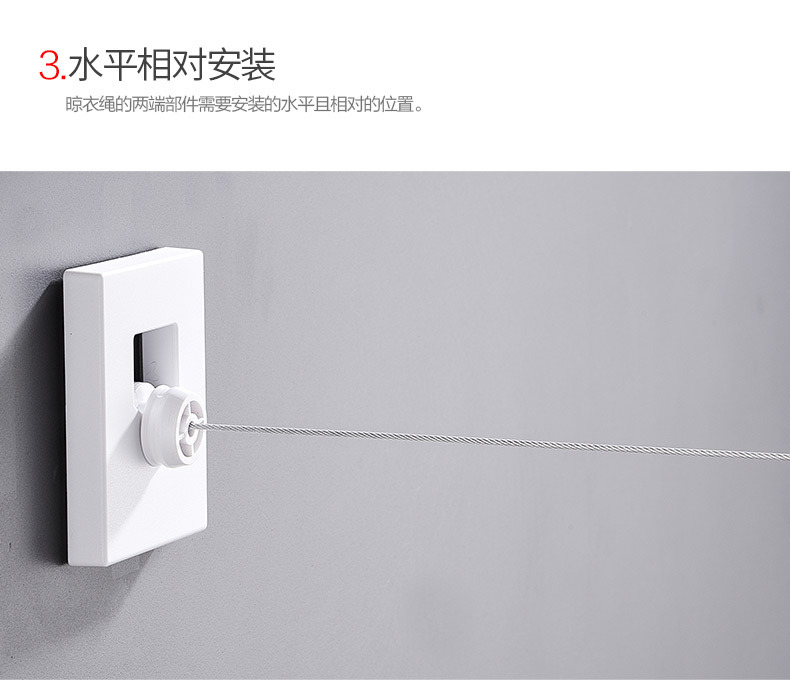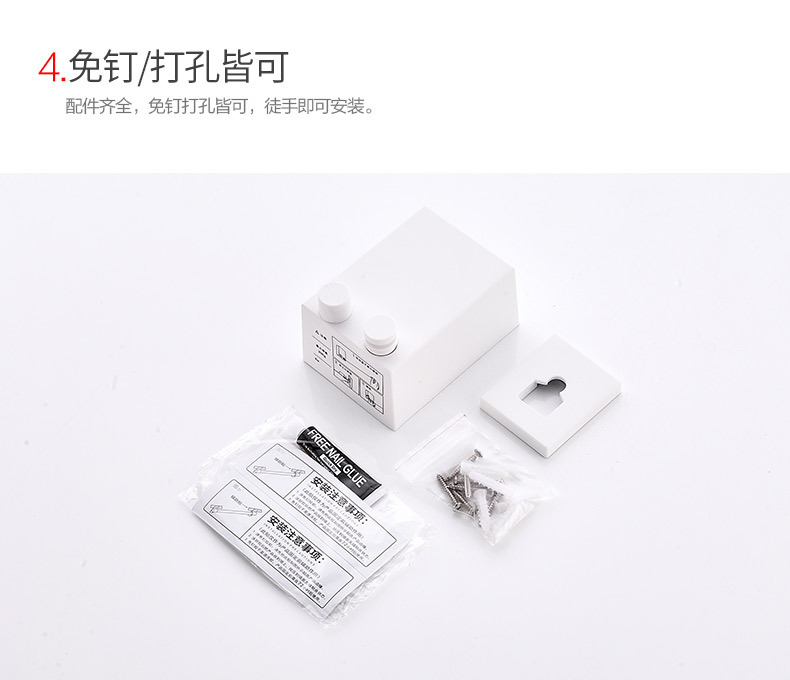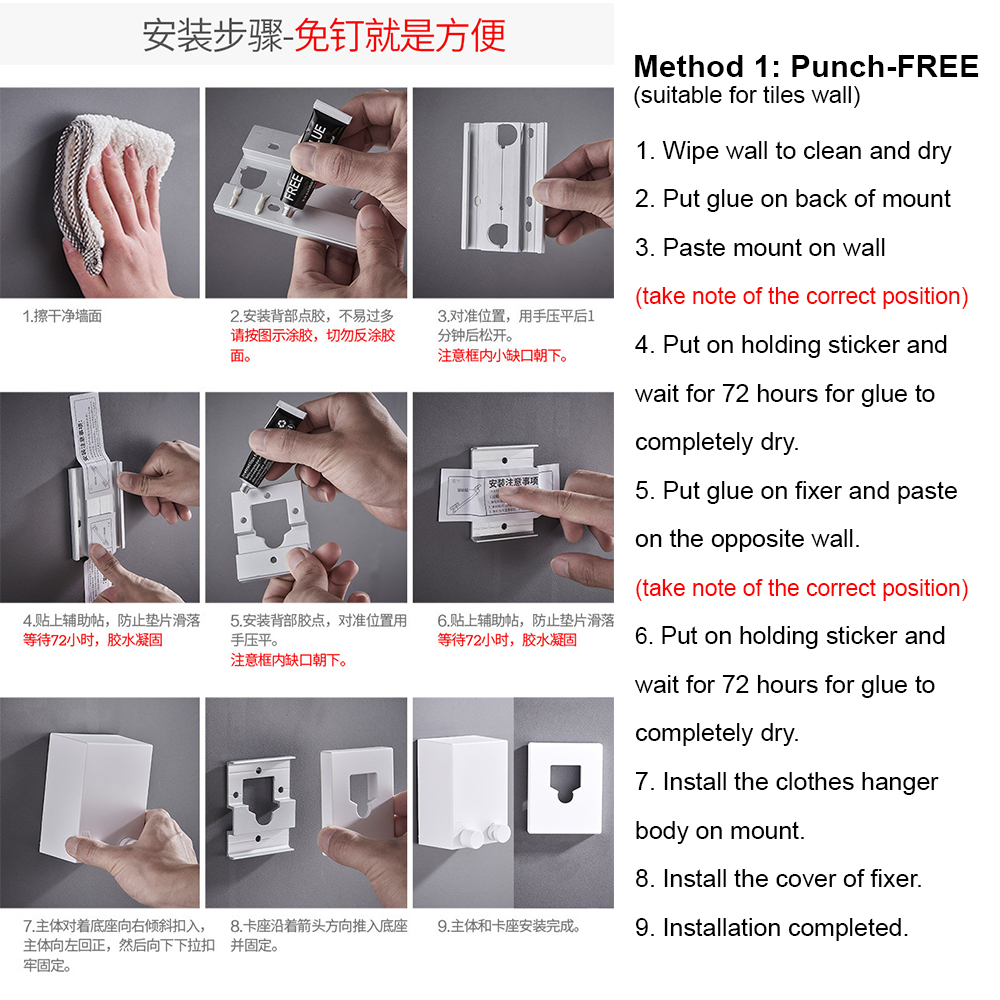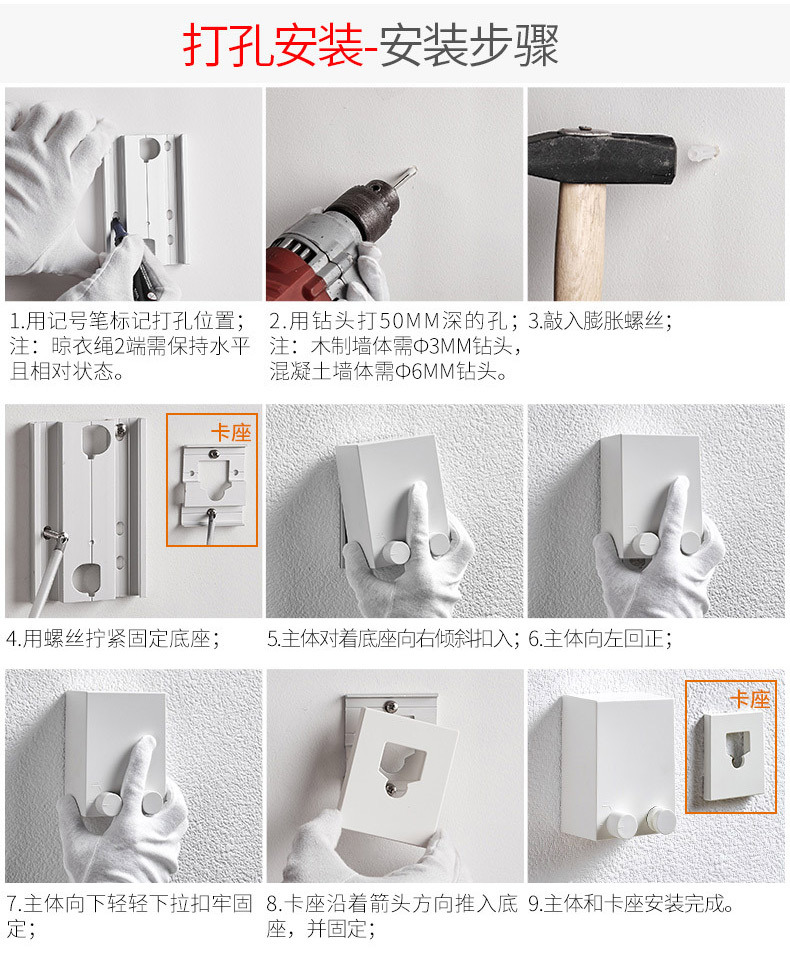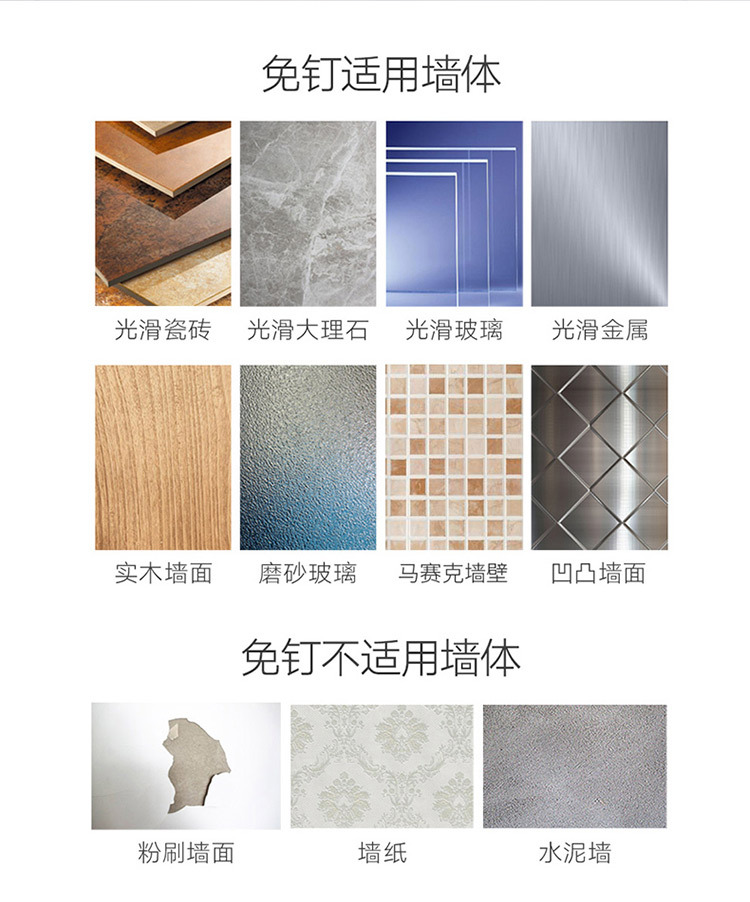 ---