Oimaster Laptop Stand With 2 Phone Holder Adjustable Height Portable High Quality Cooler Accessories Cooling Notebook PC
- Ready Stocks in Malaysia
- The Olmaster laptop stand is specially designed for supporting your laptops with adjustable height and different viewing angles, which is suitable for long-term working and helps reduce fatigue. It
- Features multiple functions and better stability, to ensure no shaking during typing, a perfect solution for daily working or playing games with laptops while holding the mobile phones, very convenient.
- Multi-function Laptop Stand: Used as a laptop stand, and to hold the mobile phones with the unique foldable holder design, which is a perfect solution to daily working or playing games with laptops, with fatigue reduced, suitable for 12-17inches mobile phones, laptops, tablet PCs, etc.
- Keep the desk tidy and clean: Allows to place the books, tablet PCs, and other office supplies under the stand, to keep your desktop clean and tidy.
- Fast Heat Dissipation: The hollow-out design of the stand increases the contact area of the laptop to air and comes with two hidden heighten foot pads, of which the position can be adjusted based on the size of laptops, to enhance the cross-ventilation for fast and better heat dissipation.
- 9-Level Height Adjustable: 9-level adjustable height is designed to offer different but comfortable viewing angles for you when you are working or playing.
- Portable Design, Easy Carrying: Unique integrative structure allows to easily put into the bag for easy carrying.
- Non-Slip & Scratch-Resistant: The non-slip baffle and anti-scratch plate offer better protection to your laptops from being damaged or scratched.
- Buy With Confidence: More Vision is committed to providing our customers with high quality products, we are dedicated to ensuring your fully satisfaction.
Specification:
- Brand: OImaster
- Product Name: Multifunctional Laptop Stand
- Product Material: ABS + Metal
- Product Size: 280 * 280 * 25.5mm
- Color: Black, White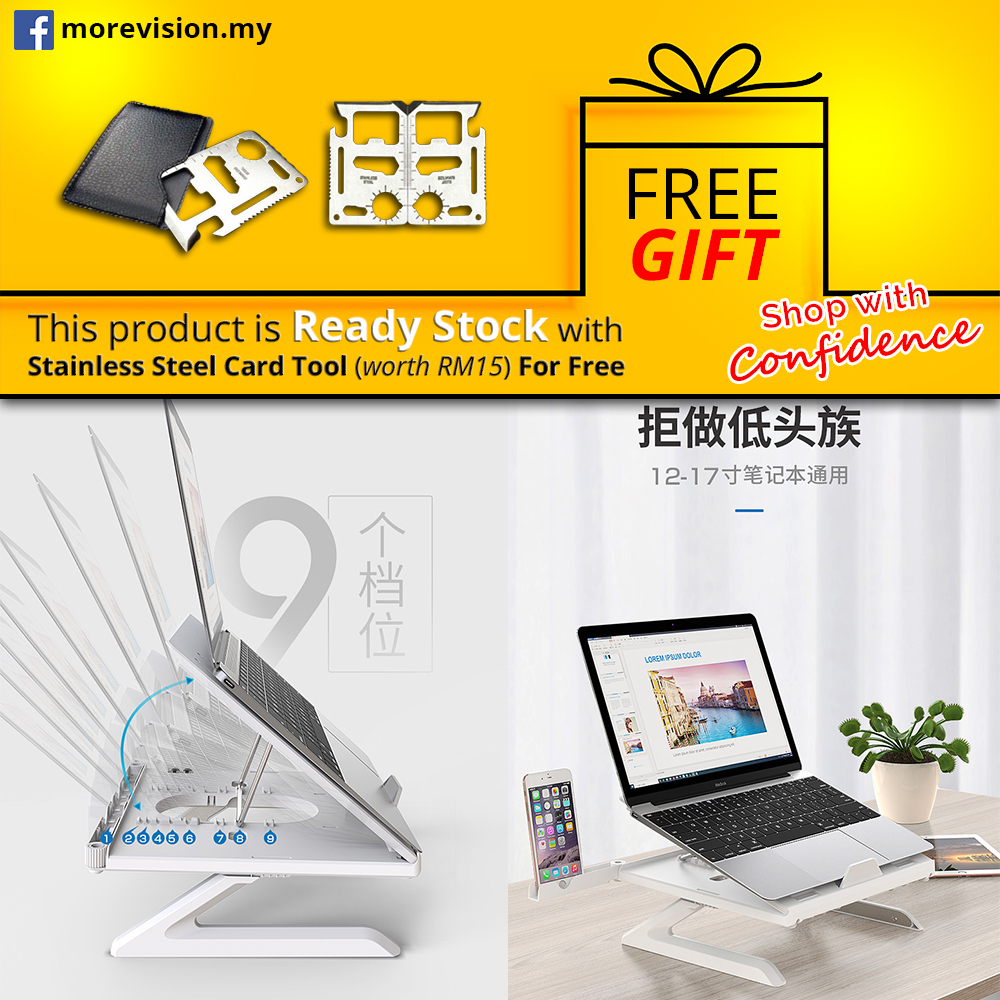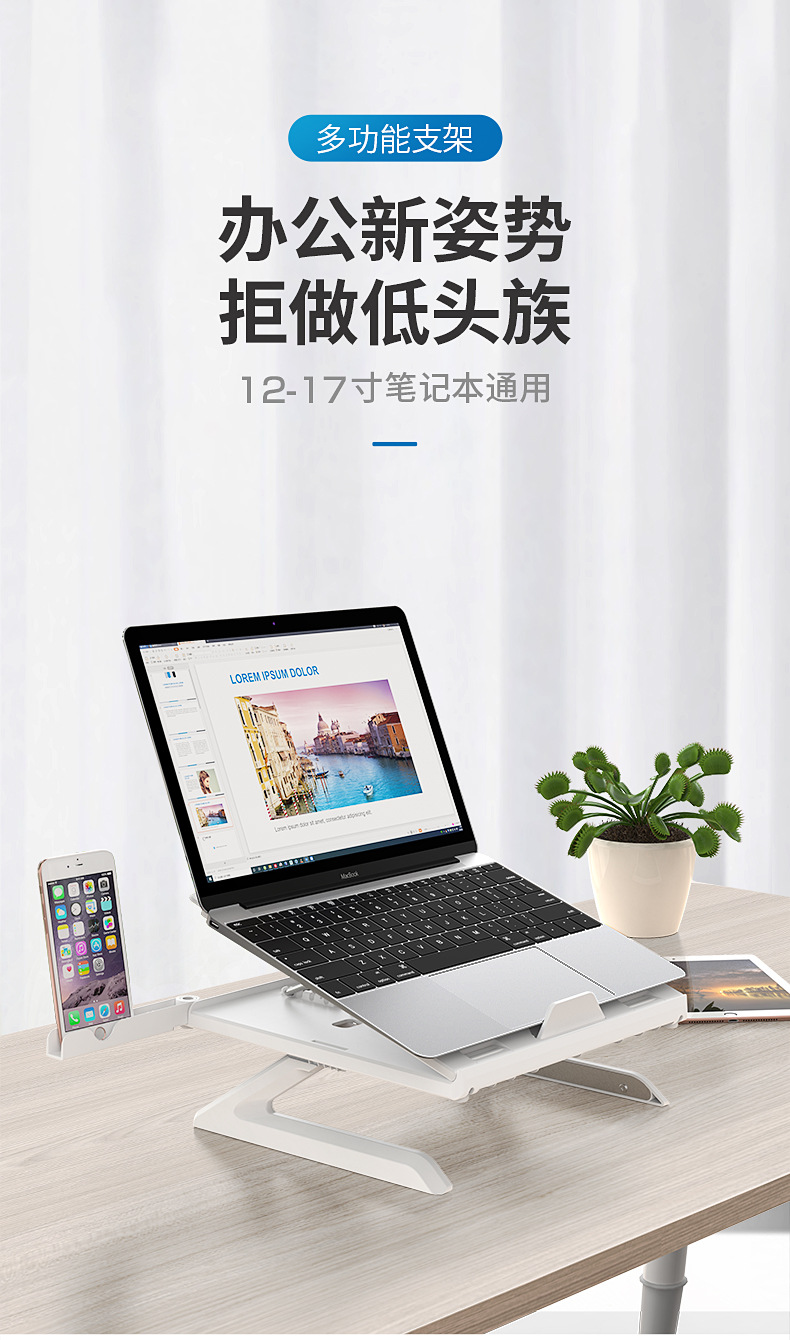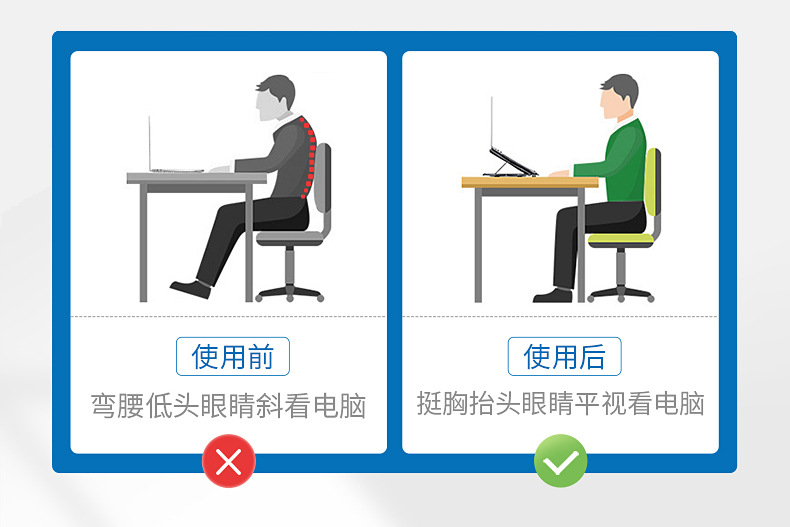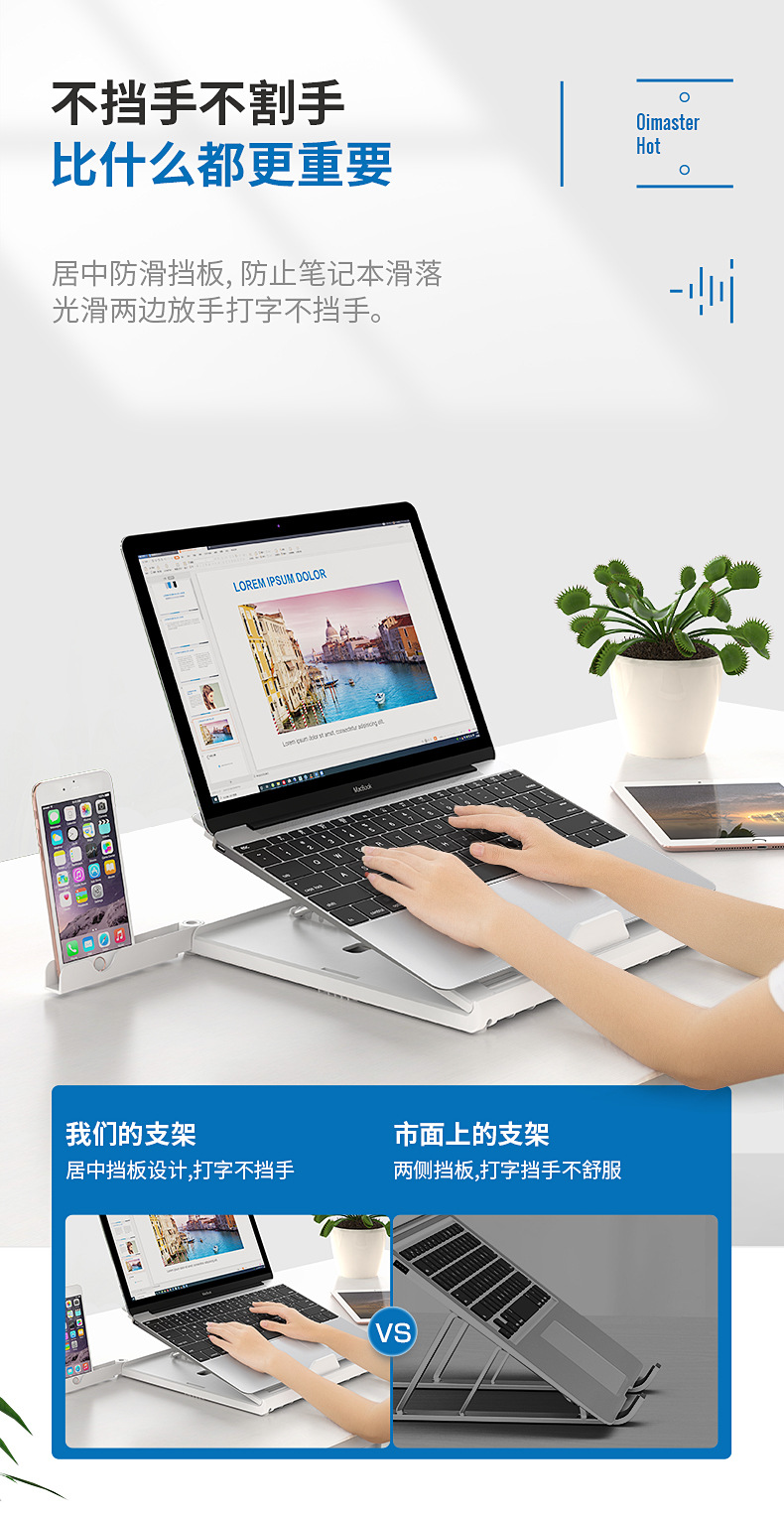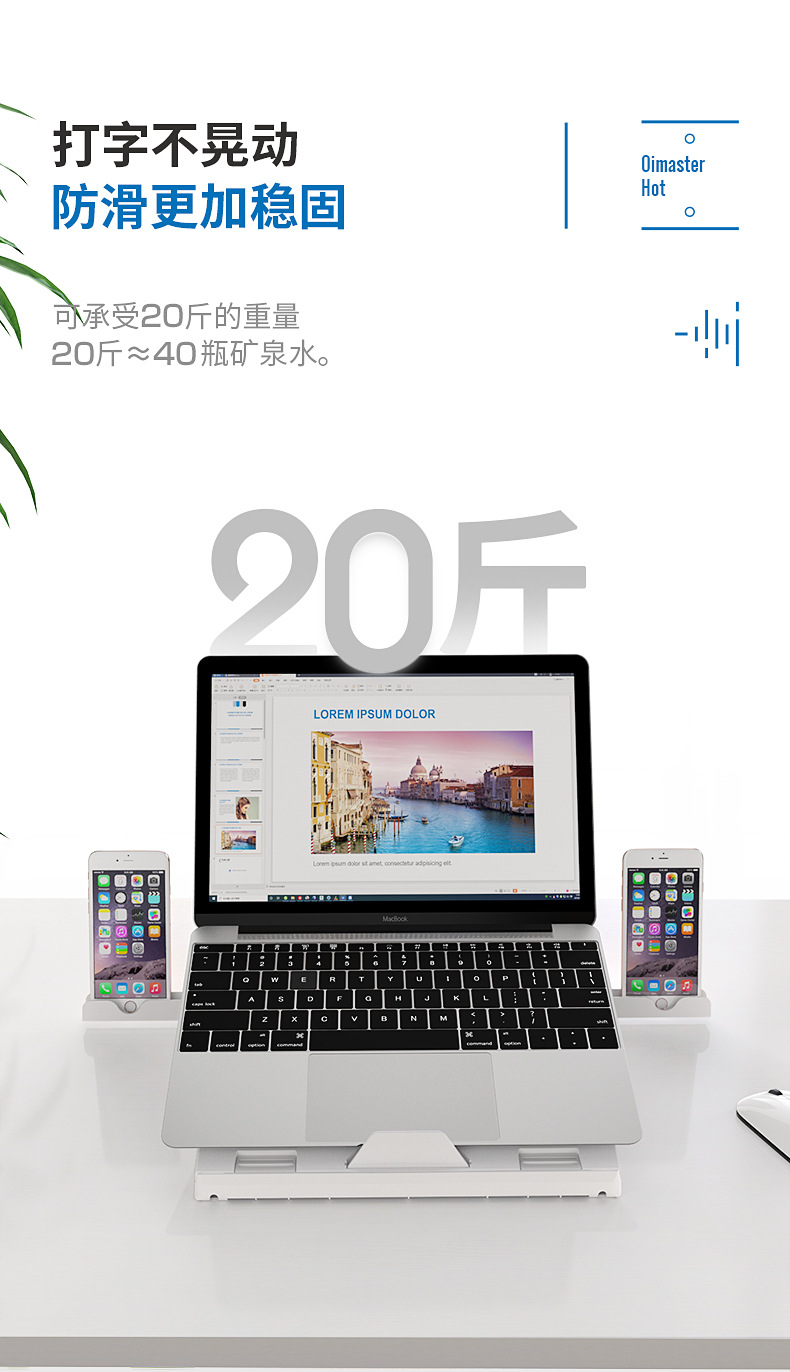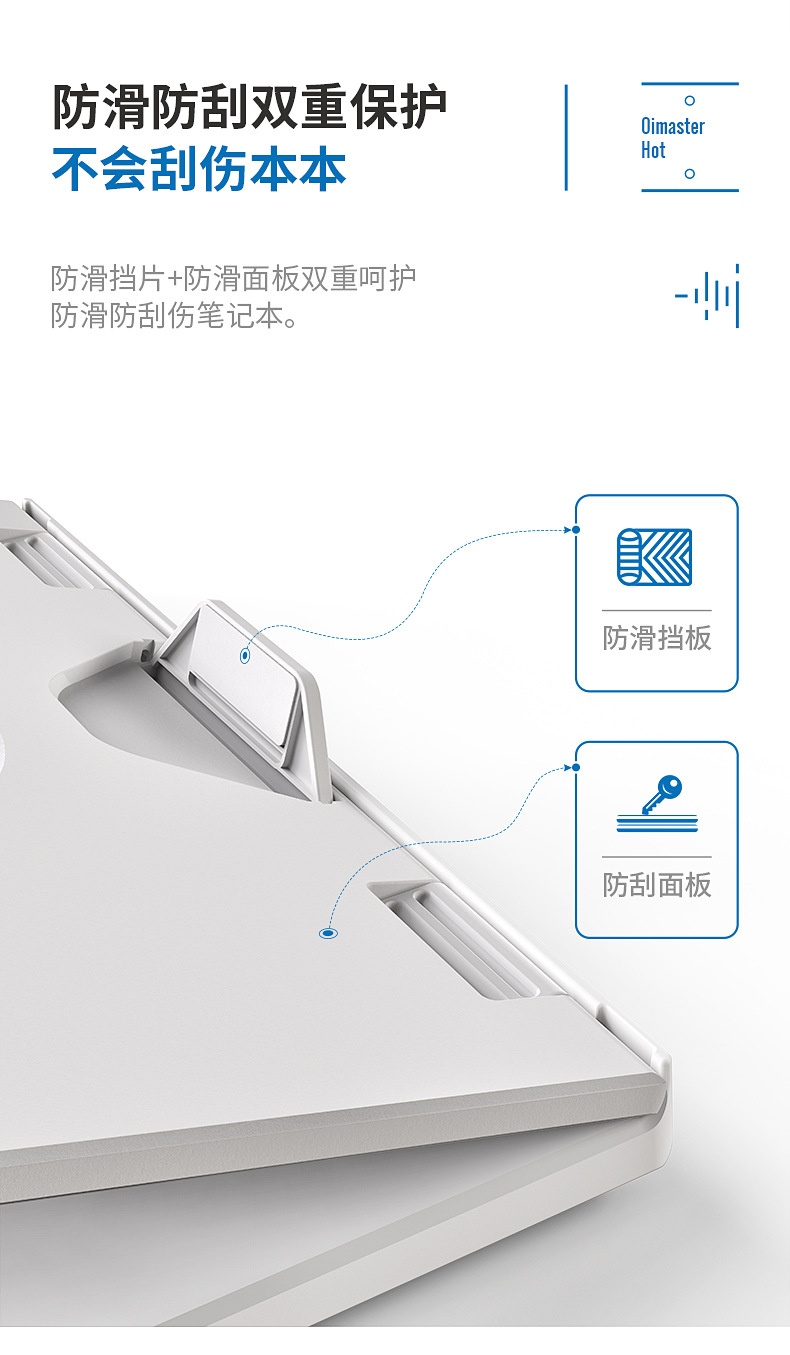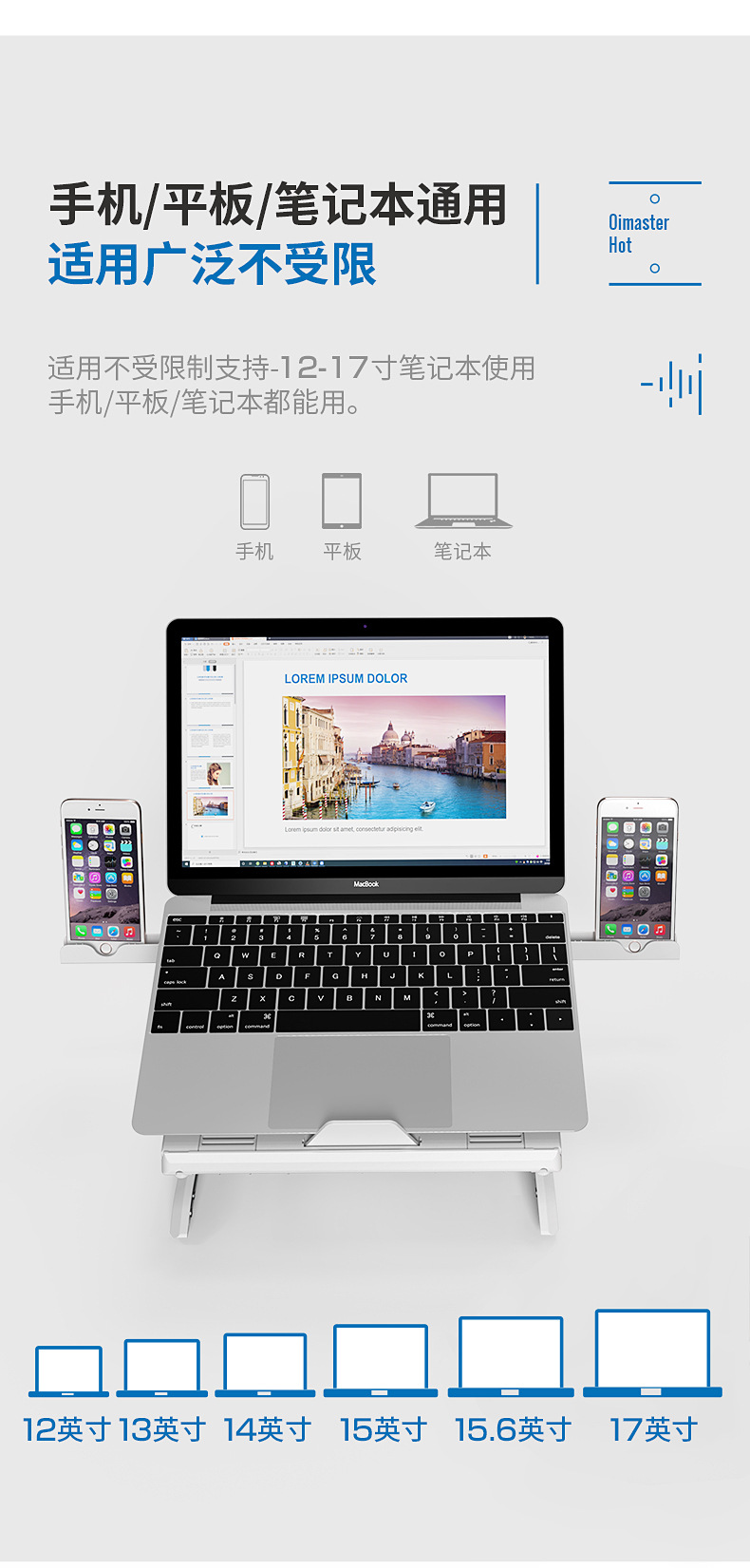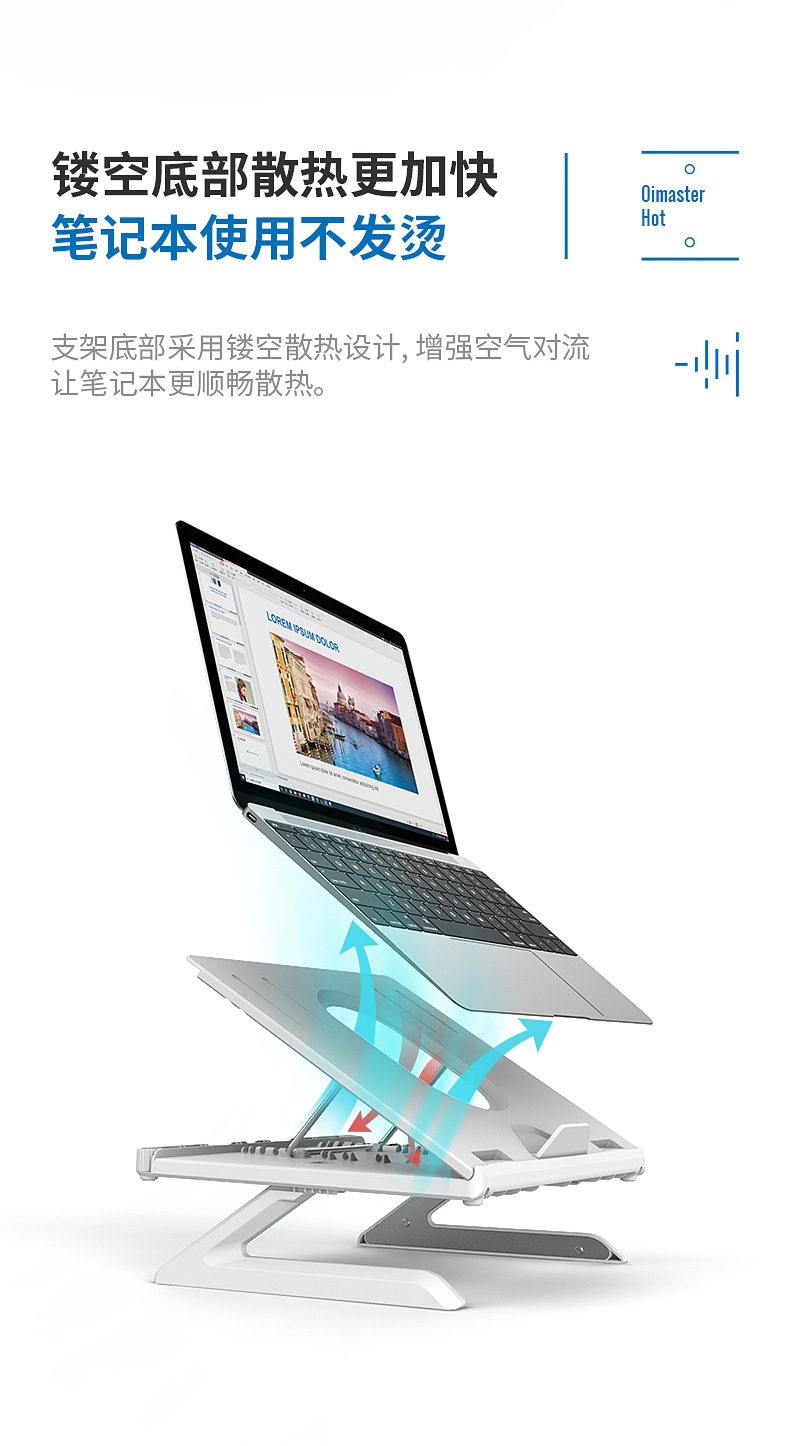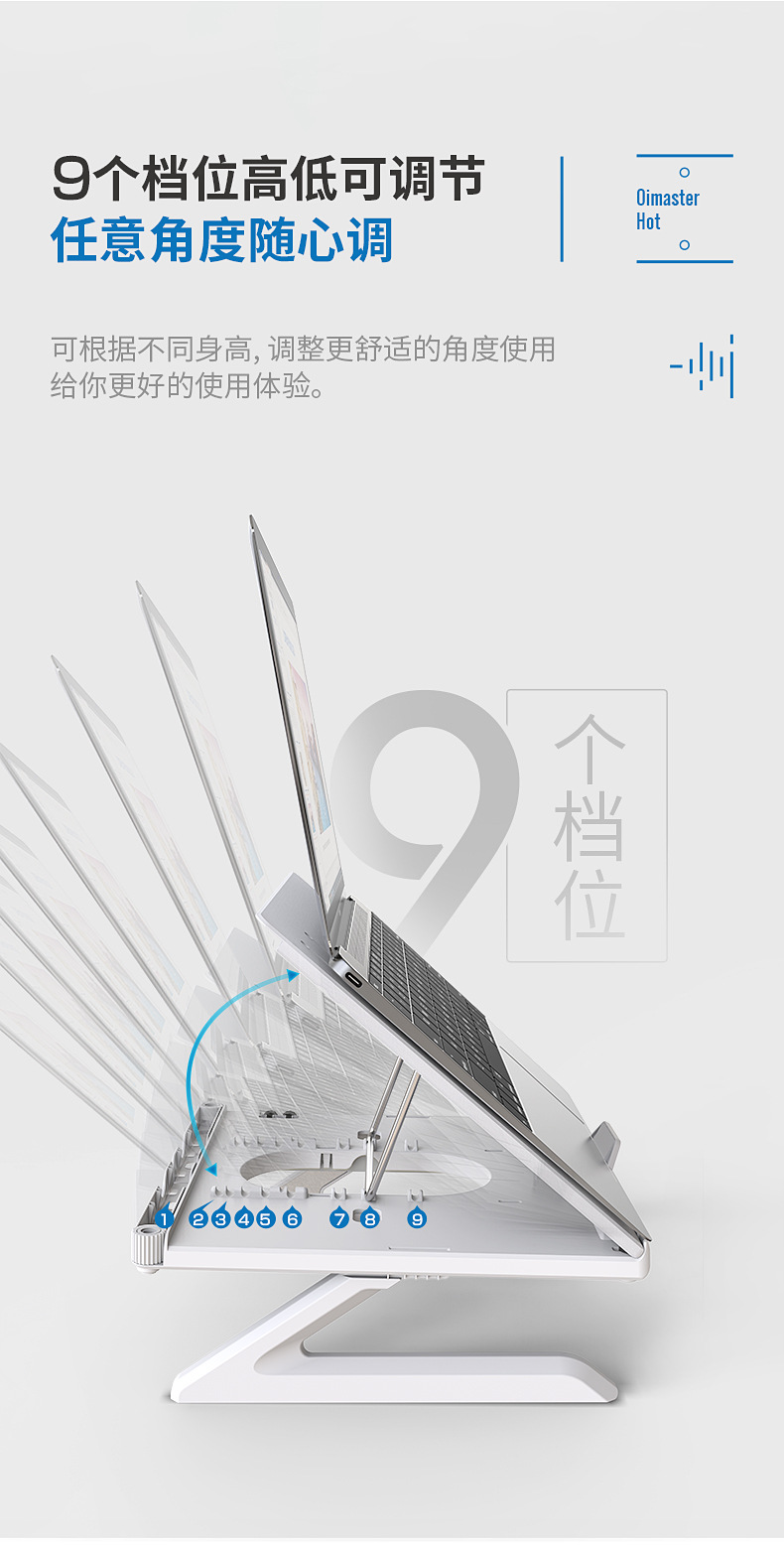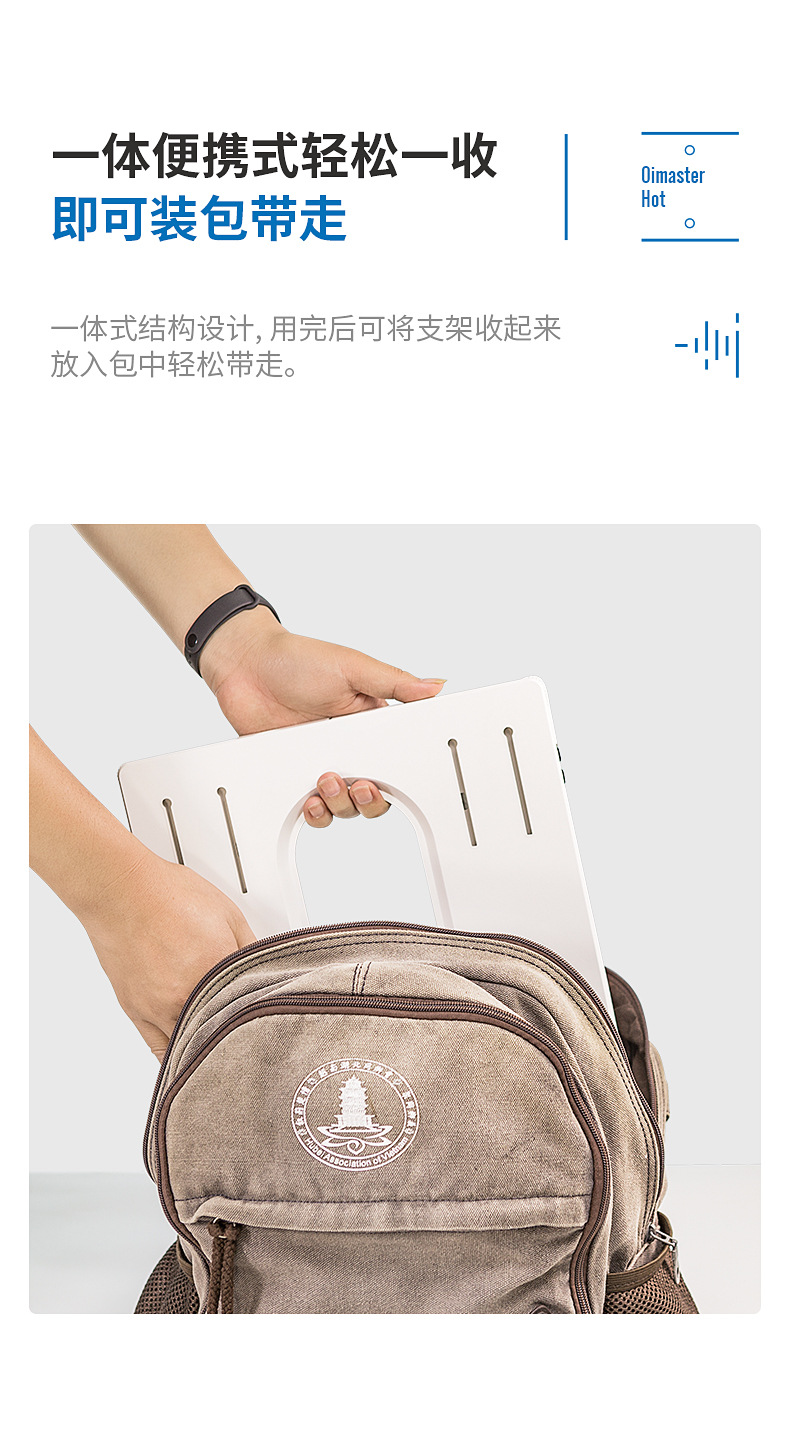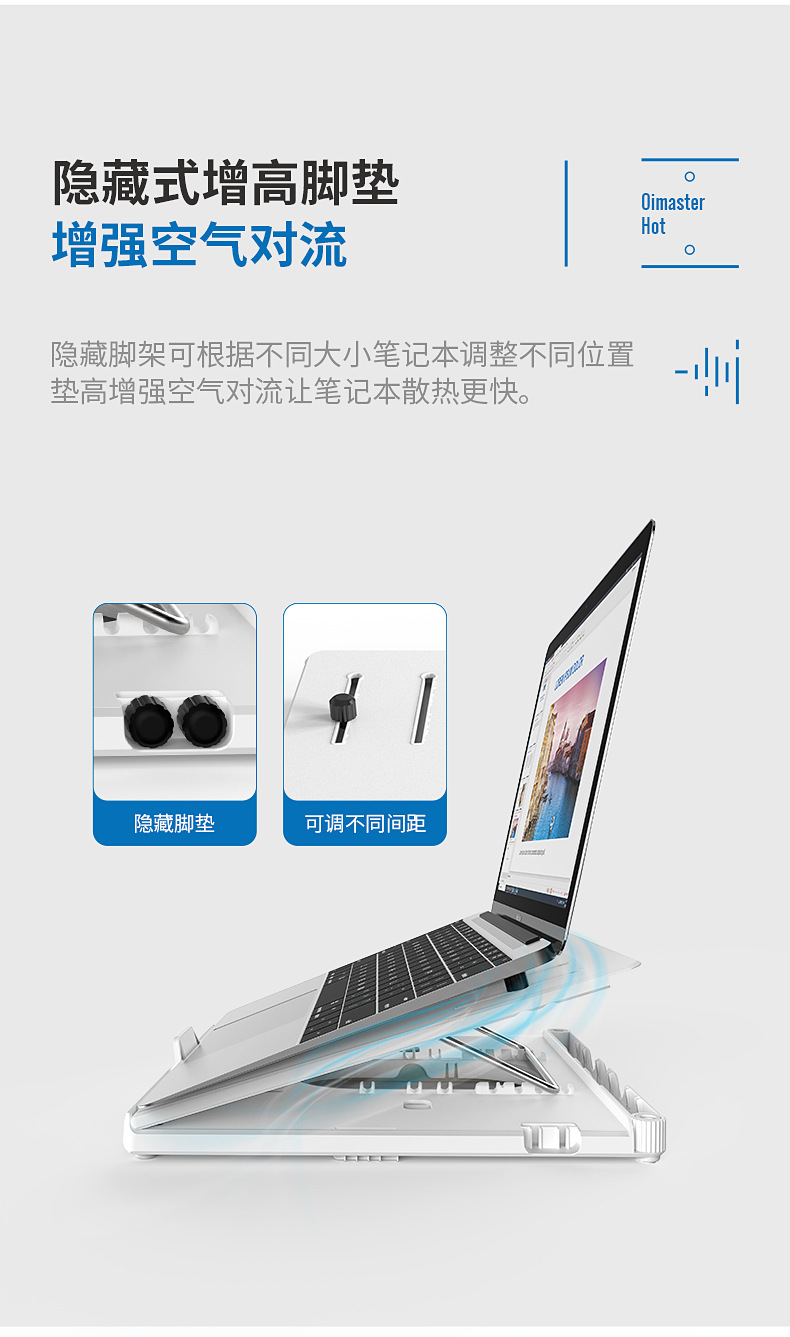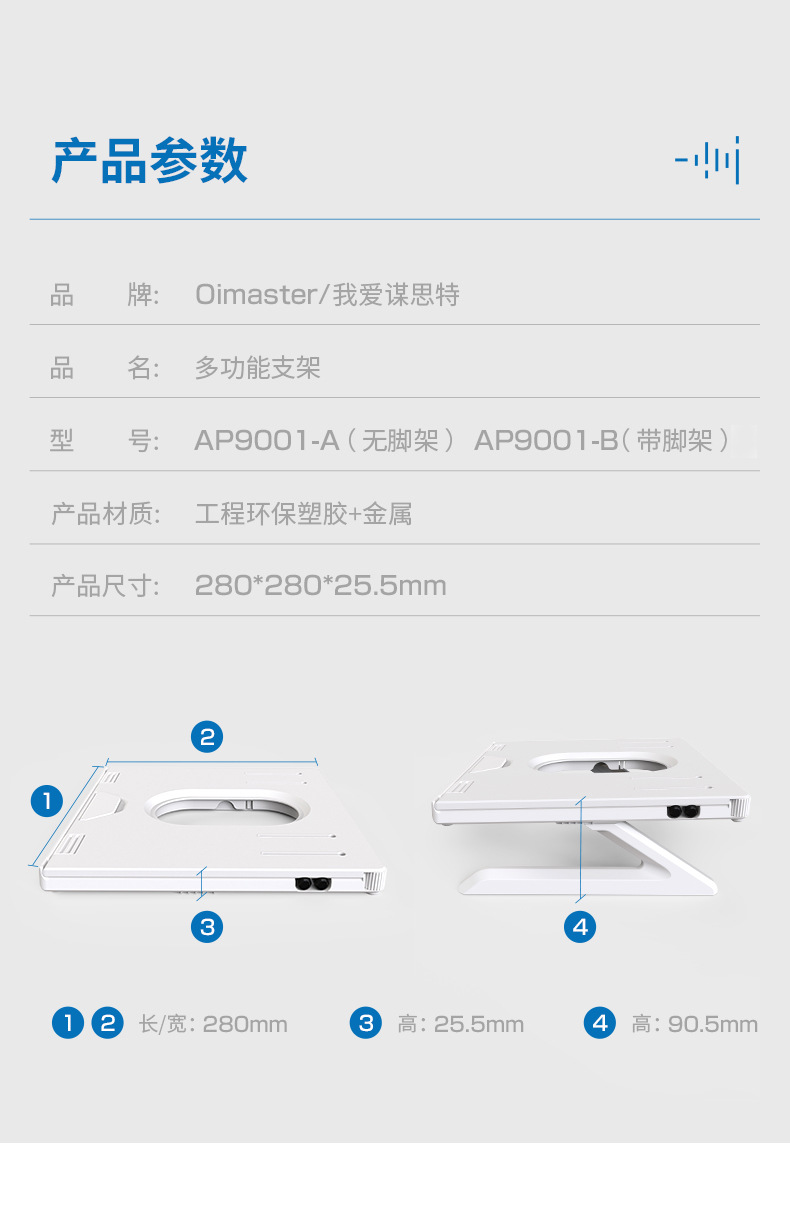 ---