Mirascreen G9 Plus 2.4G/5G 4K Miracast WiFi AirPlay HD TV Stick Mira Screen Wireless Display Dongle Receiver for Windows
Specifications:
Supports the Miracast standard for Android device, and DLNA for home multimedia application. Furthermore, it also complatible with for AirPlay for iOS mirroring. Enjoy screen mirroring with MiraScreen G9. It allows users to easily share photos, music, videos, PPT and other content in your smart phone, tablet PC to a bigger screen like HDTV or projector.
Wireless Display: wireless screen mirroring, sync mirror the entire screen of for iOS and for Android smartphone, tablet PC to HDTV or projector, perfect for PPT presentation and big screen movie.
External WiFi module, supports 802.11b/g/n wireless connection, 2.4GHz/5G WiFi, strong signal, supporting video, audio, photo, office file wireless display.
Supports multi-OS (for Android/iOS) and supports Miracast, Airplay, and DLNA. Works for iOS 8.0 and above devices with Airplay and for Android 4.2 and above with Miracast.
Freely switch between Airplay and Miracast modes without a button. Plug and play, no need to install drivers, easy to operate. Low power consumption and low heat.
Supports Full HD wireless audio and video transmission, 4K output with HD interface. Uses compact portable deign for easy carrying.
Tpye: WiFi Display Dongle
WiFi Band: 2.4G, 5G (Optional)
OS: for Linux
CPU: AM8268X
CPU Speed: 600MHz
RAM: DDR3 128MB
WiFi Module: 8188FTV
WiFi Frequency: 2.4GHz/5G
Max. Resolution: 4K
Power: 5V 2A
File Format: PDF, Word, Excel, Power point, I Works
Video Format: AVI, DIVX, MKV, TS, DAT, MPG, MPEG, MOV, MP4, RM, RMVB, WMV
Audio Format: MP1, MP2, MP3, WMA, OGG, ADPCM-WAV, PCM-WAV, AAC
Photo Format: JPEG, BMP
Features: High Definition, Mirroring Screen, WiFi Display
Size: 6.1cm x 3.9cm x 1.4cm/2.40" x 1.54" x 0.55" (Approx.)
Does not support Netflix.
Remark :The primary difference between 2.4GHz and 5GHz bands is the range (coverage) and the bandwidth (speed) that these bands provide. For instance, the 2.4GHz band offers coverage at a longer range; however, it transmits data at slower speeds. Instead, the 5GHz band gives less coverage but sends data at faster speeds.
-5G version can connect 2.4G and 5G Wifi Connection. (Up to 100Mbs)
-2.4G Version just only can use normal wifi connection. (Below 100Mbs)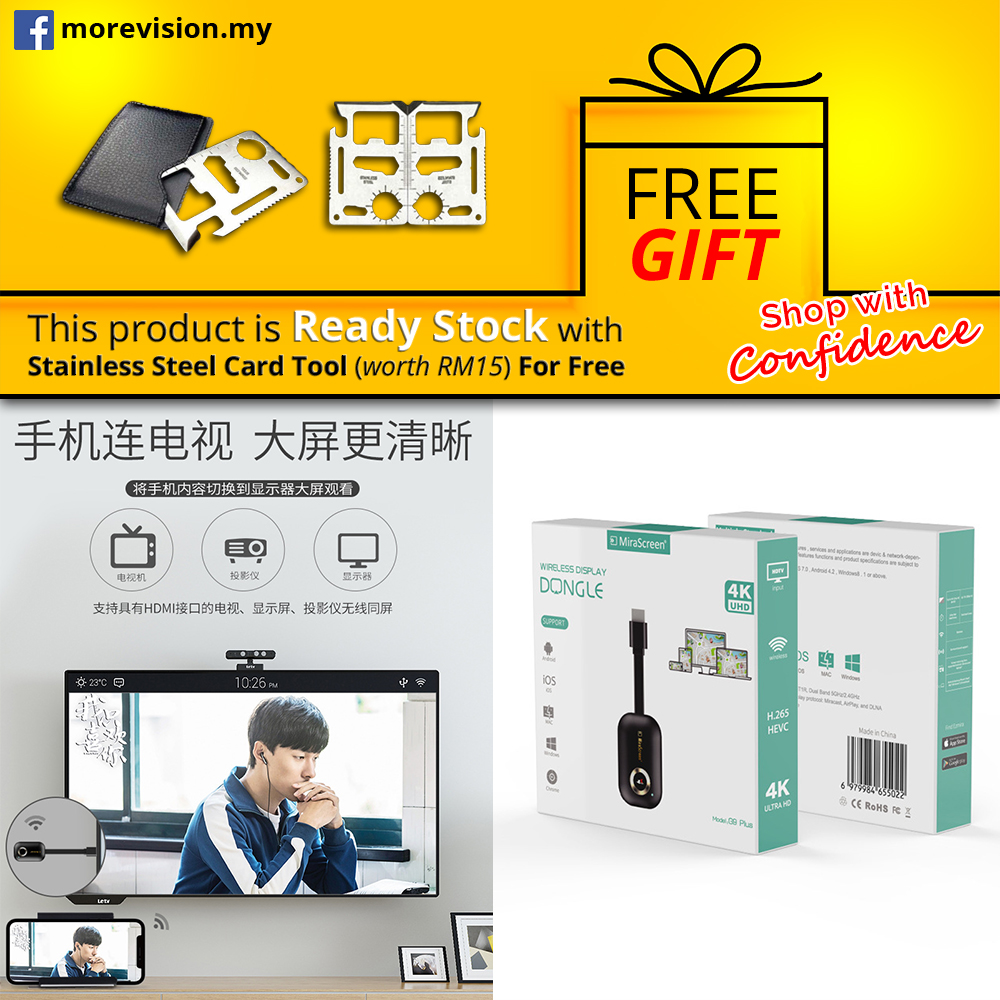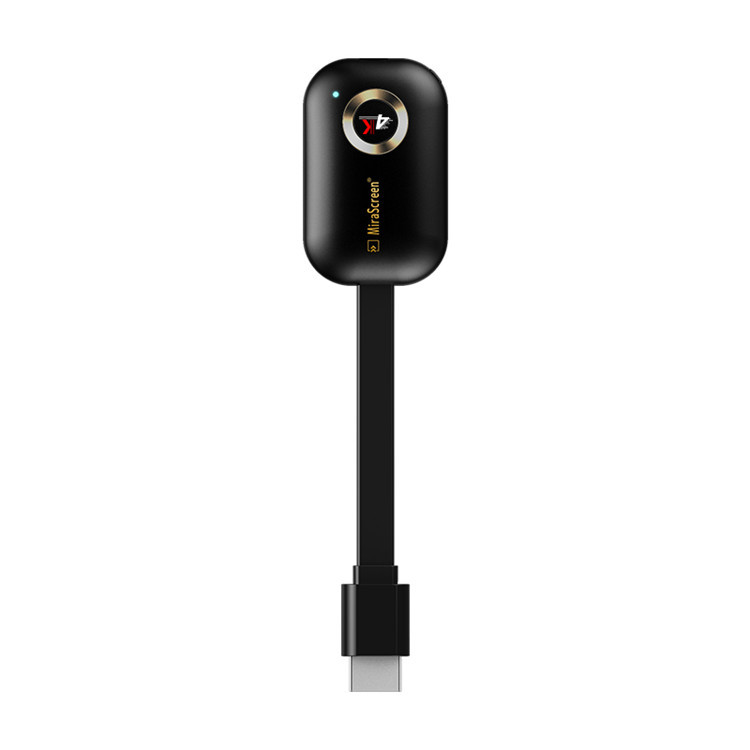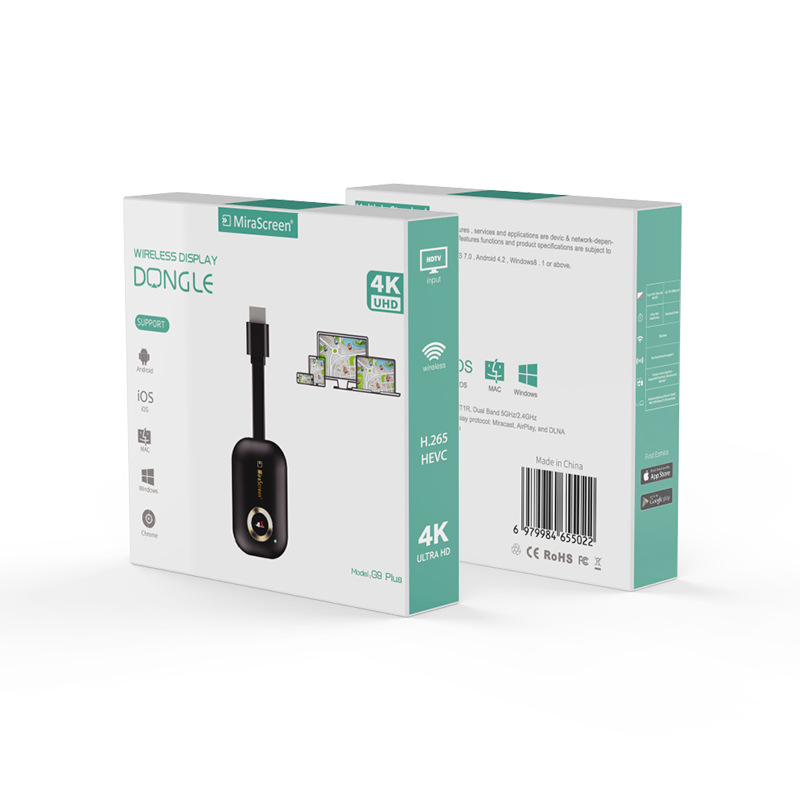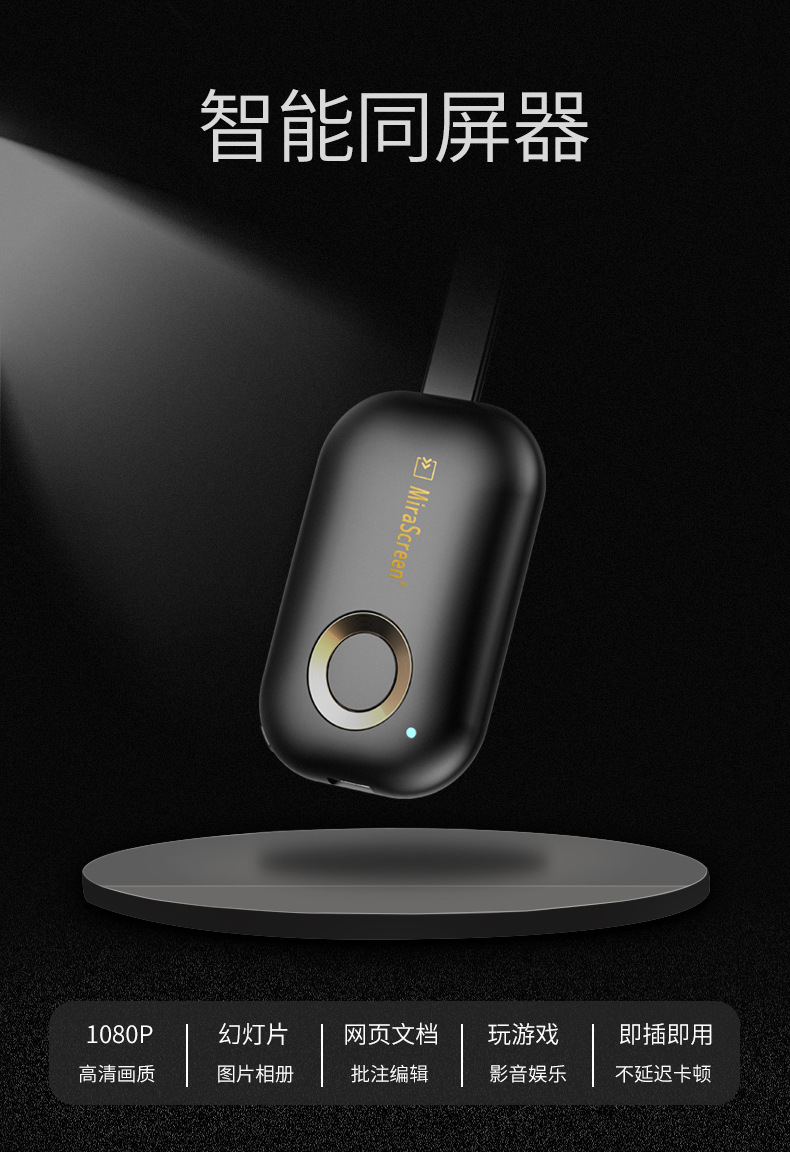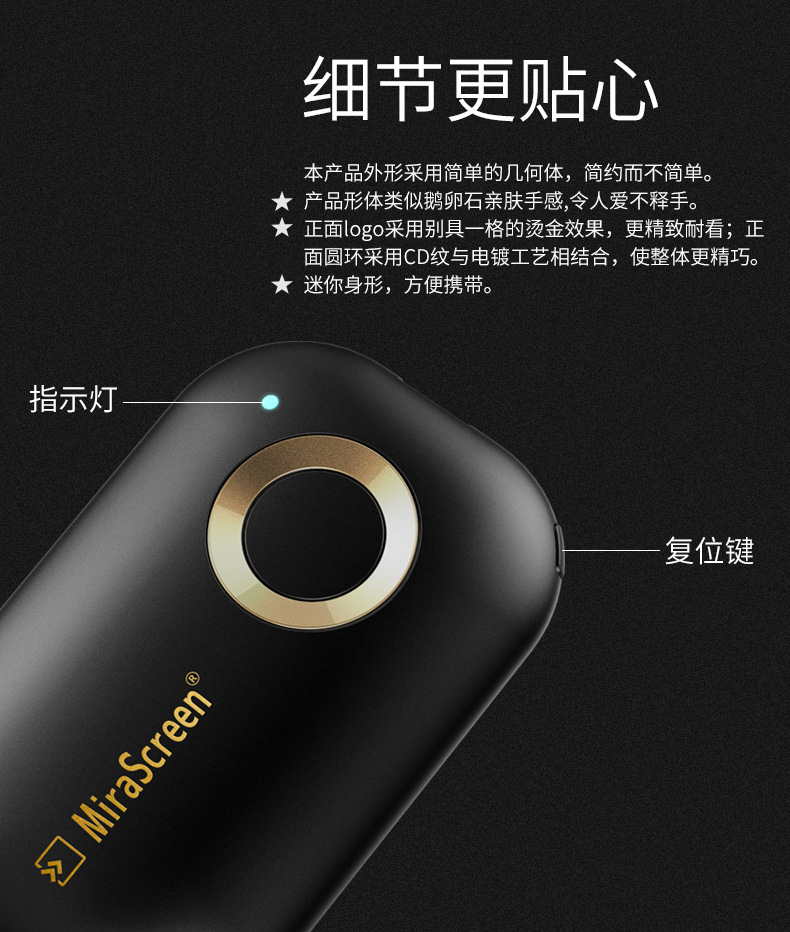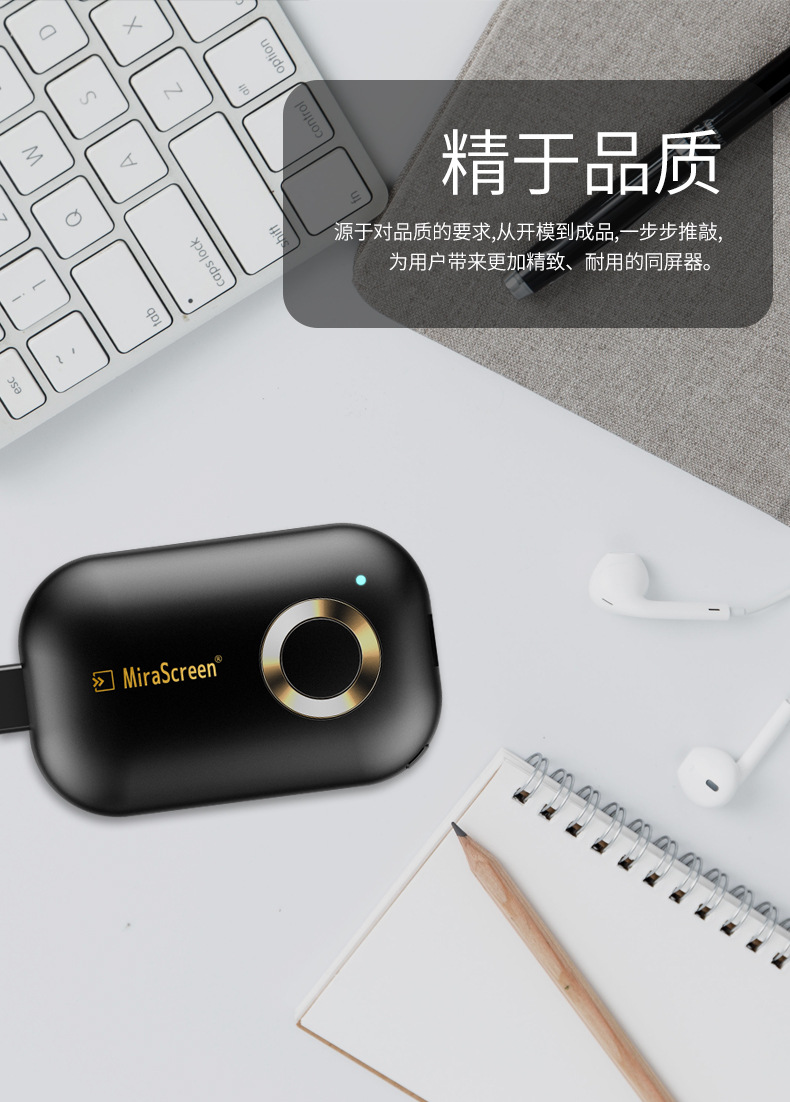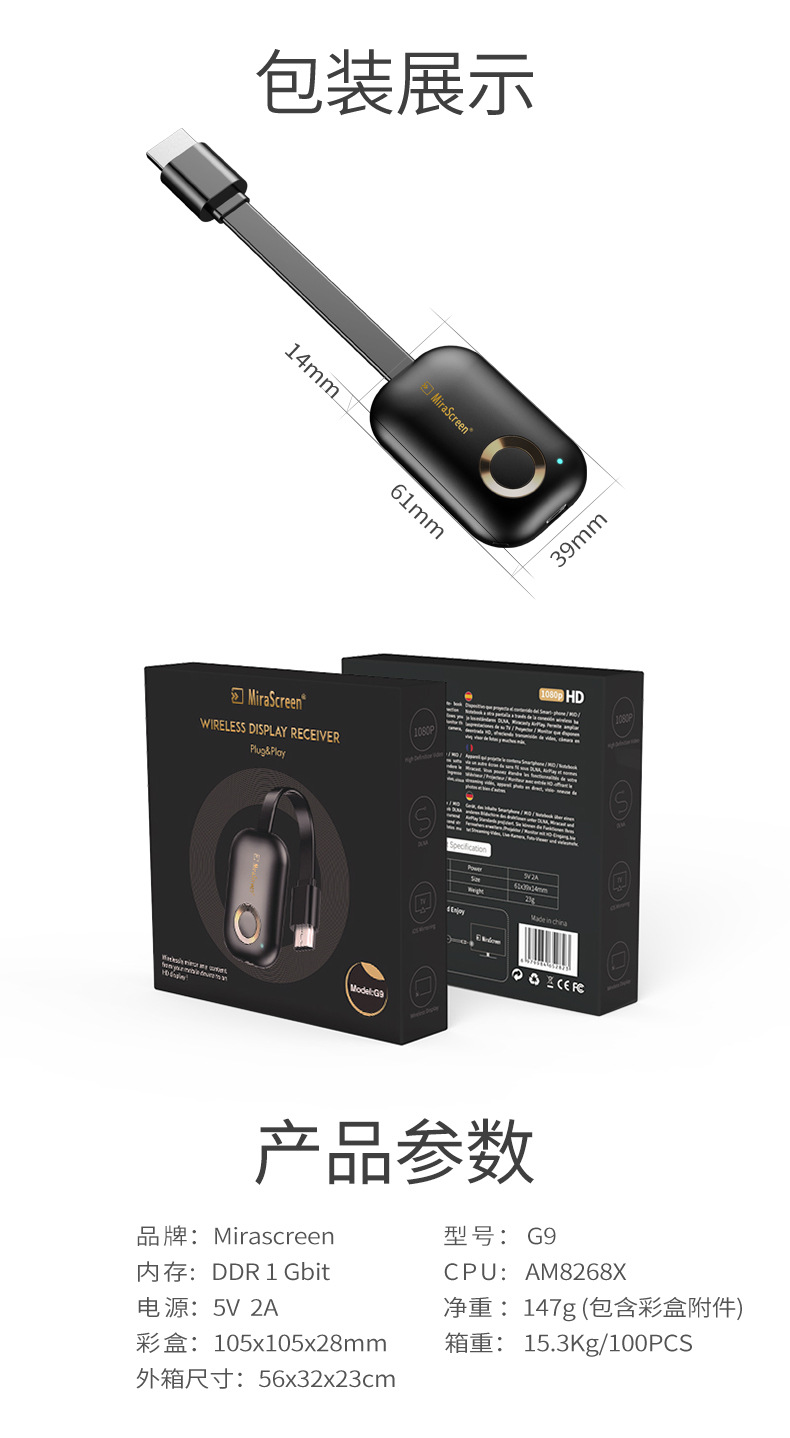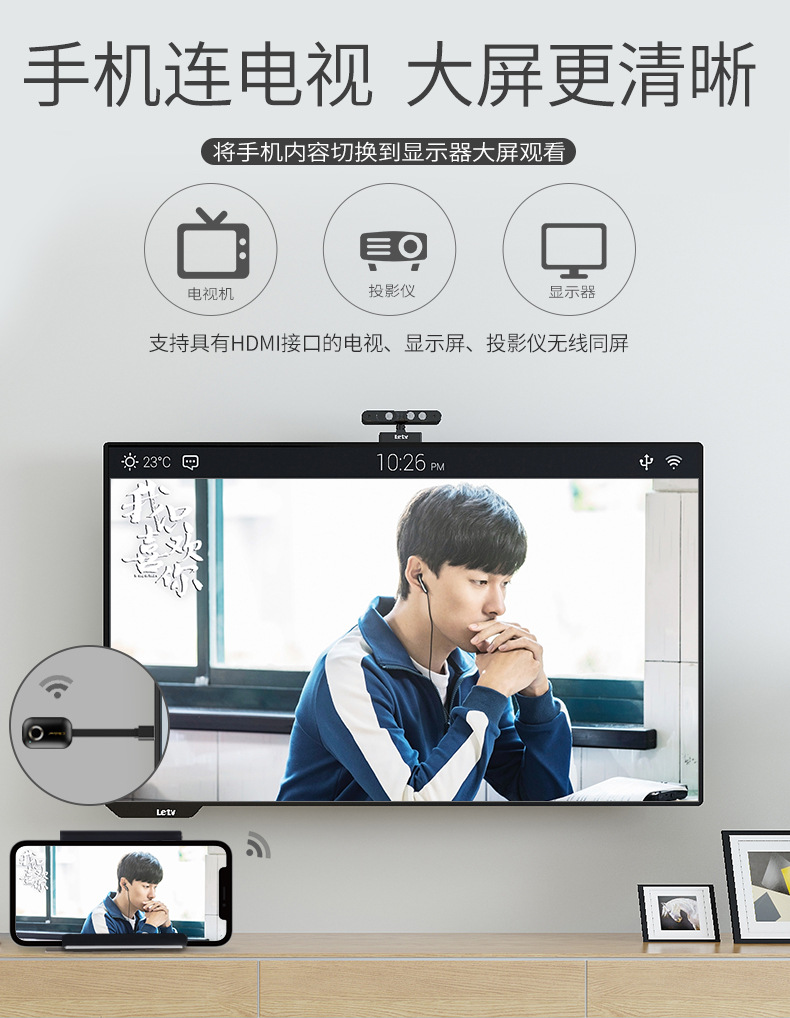 ---