EVA Handle 4-Section Adjustable Hiking Stick Pole Cane High Quality Strong Durable Aluminium Walking Trekking Outdoor
- ♥ High Quality ☞ This high quality trekking pole is made of 7075 aluminum. It is lightweight and strong. The weight is 250g(short model) and 270g(long model) for 1 pole, which can greatly reduce arm fatigue, so that people can move faster. The hiking poles can serve as a support and balance to bear a certain amount of power so that the hiker or climber consumes less energy.
- ♥ Adjust Length☞ External quick lock , adjust the appropriate length between 95-110cm (short model)and 110-130cm(long model) quickly and easily on this trekking sticks for comfortable walking. the length adjustment is perfect for short or tall men,women,kids.
- ♥ Handle and Wrist Strap ☞ Our hiking sticks designed hand conforming grips and soft EVA handle, it has a strong sweat absorption function for very comfortable walking. Adjustable padded wrist strap to help grip the trekking pole, adjust to comfortable length at any time to prevent wrist wear.
- ♥ Portable and Parts☞ Folding trekking poles, with a storage size of 30 cm and 36cm, can be folded and stored anytime and anywhere, which is very convenient to carry around. And this foldable trekking pole comes with various tip rubber sleeves to protect the tip, which not only reduces tip wear, but also provides better elasticity and friction.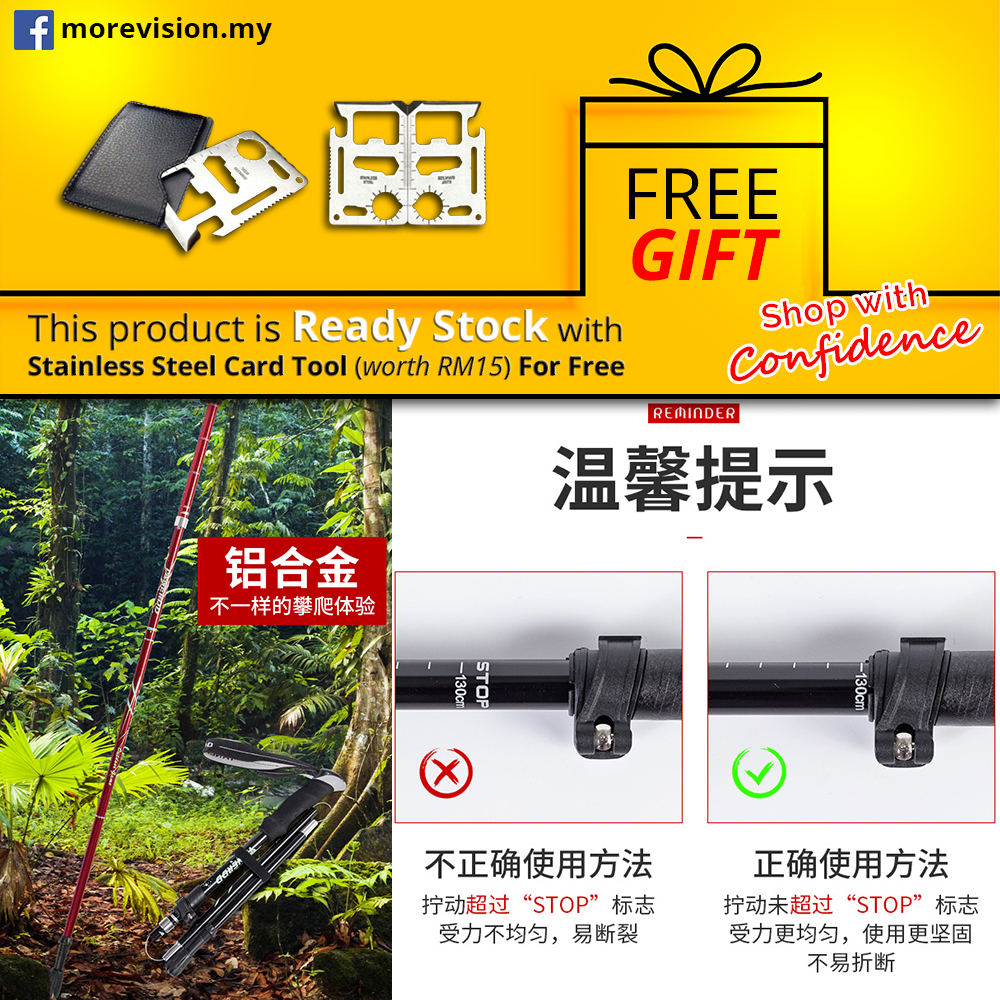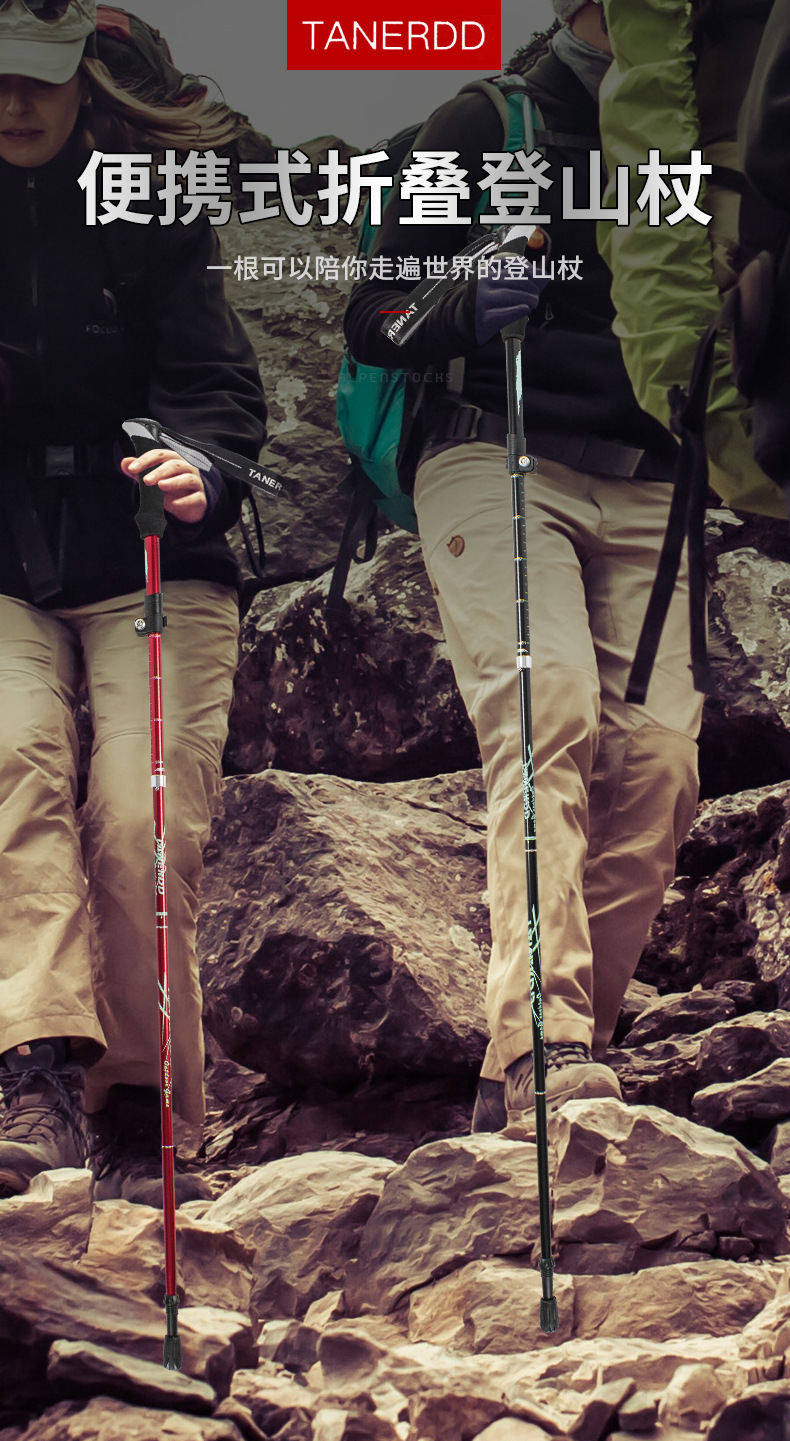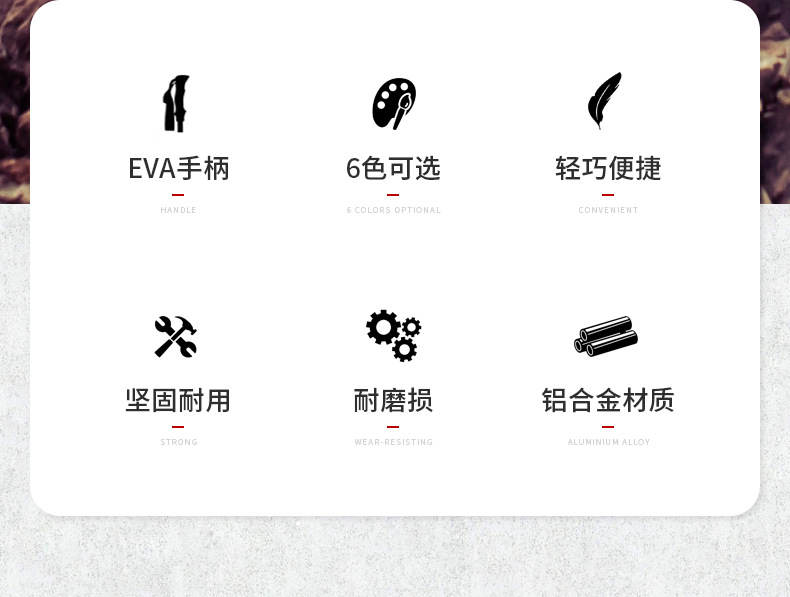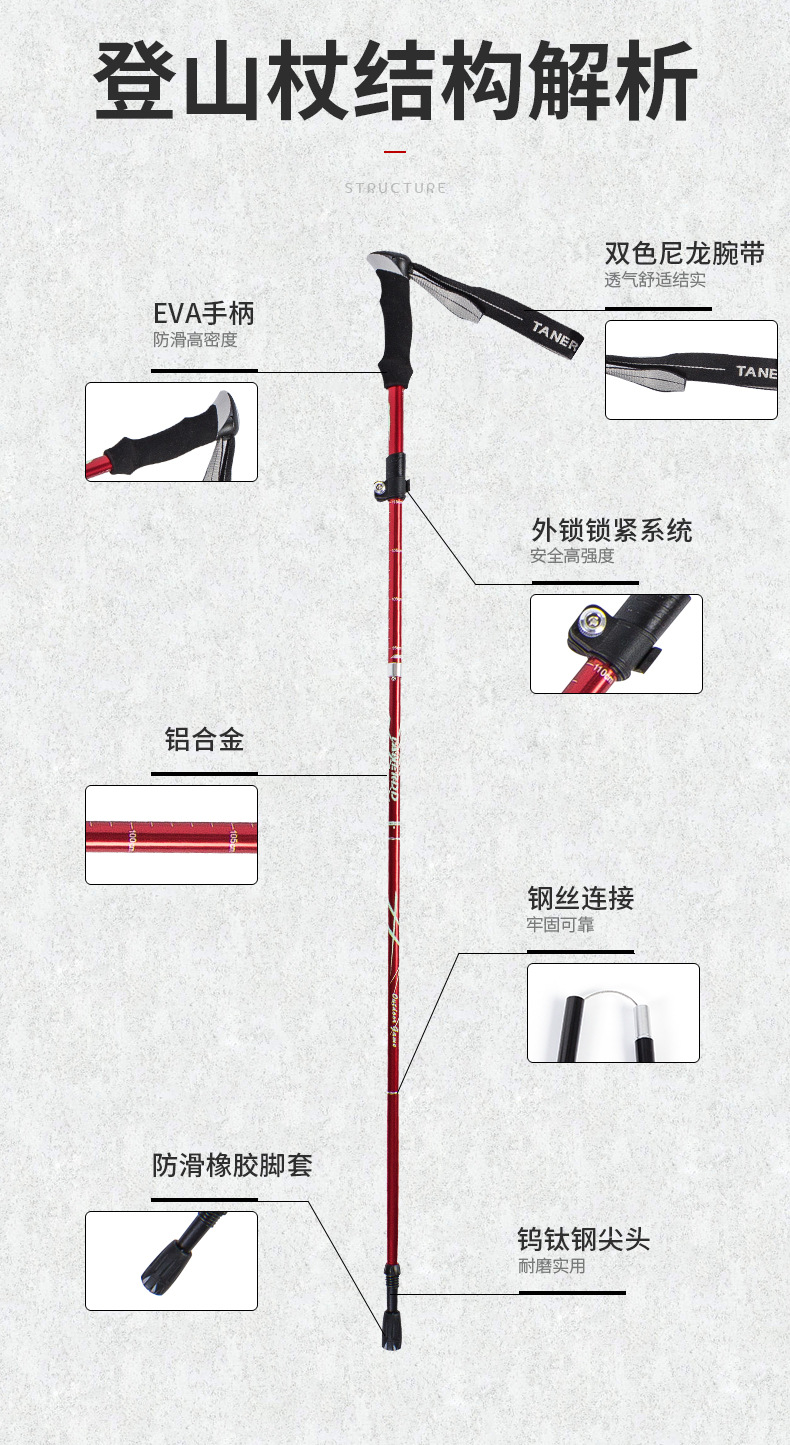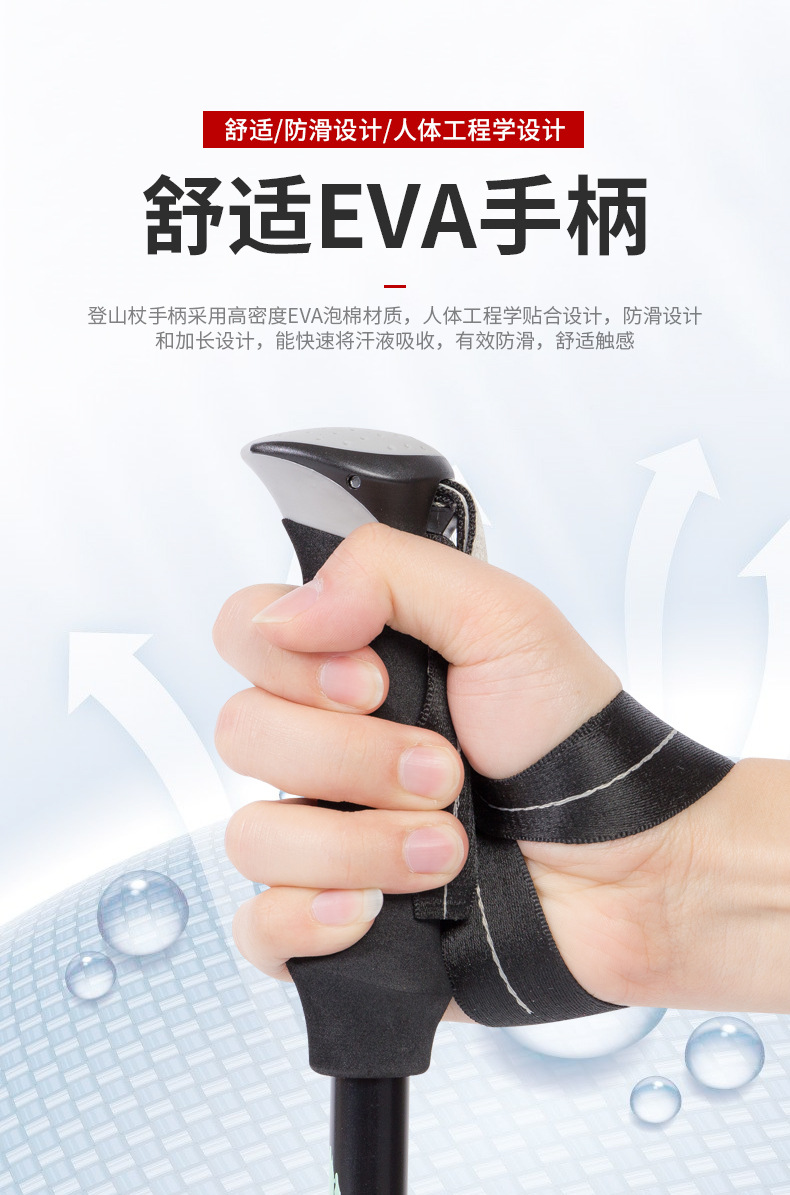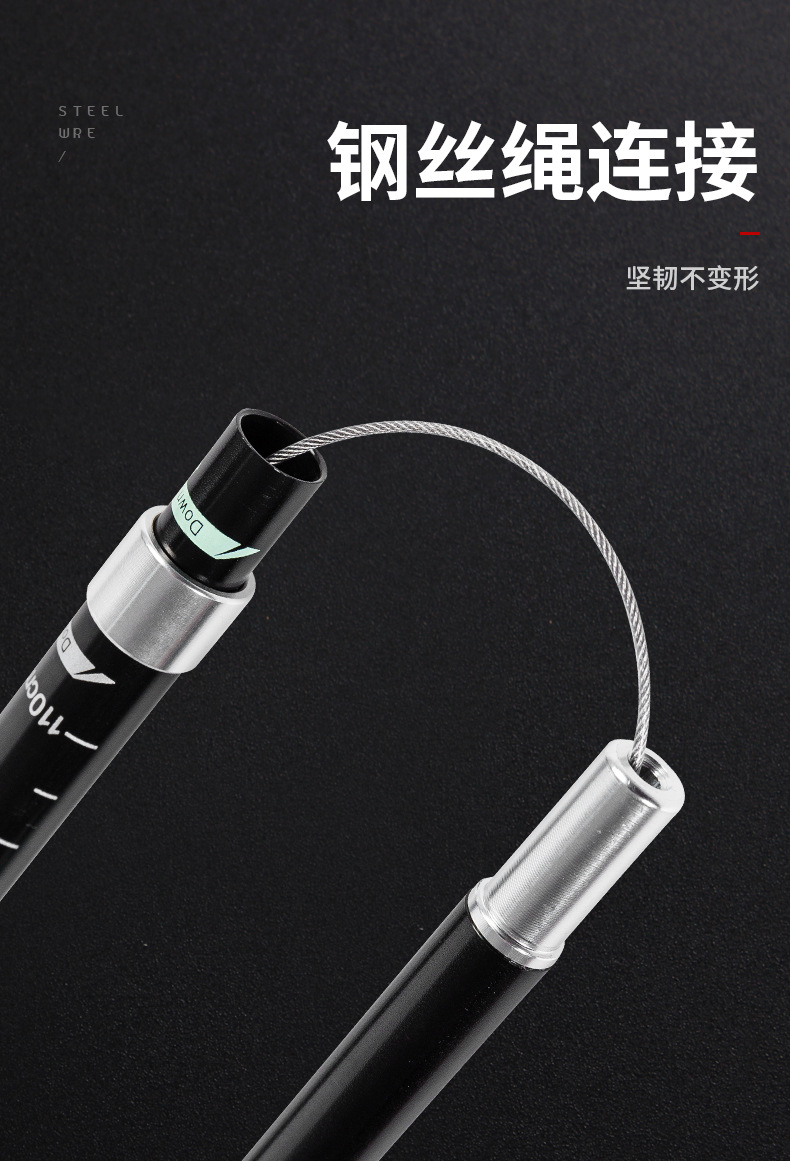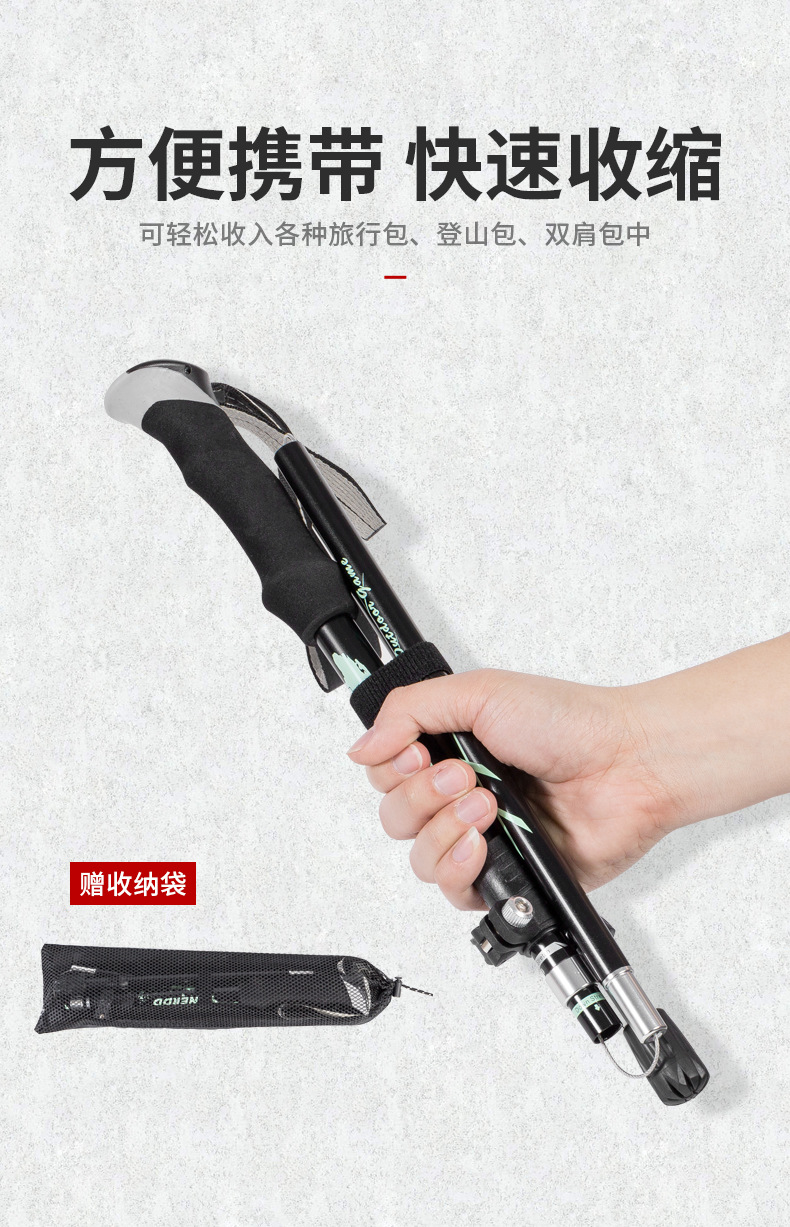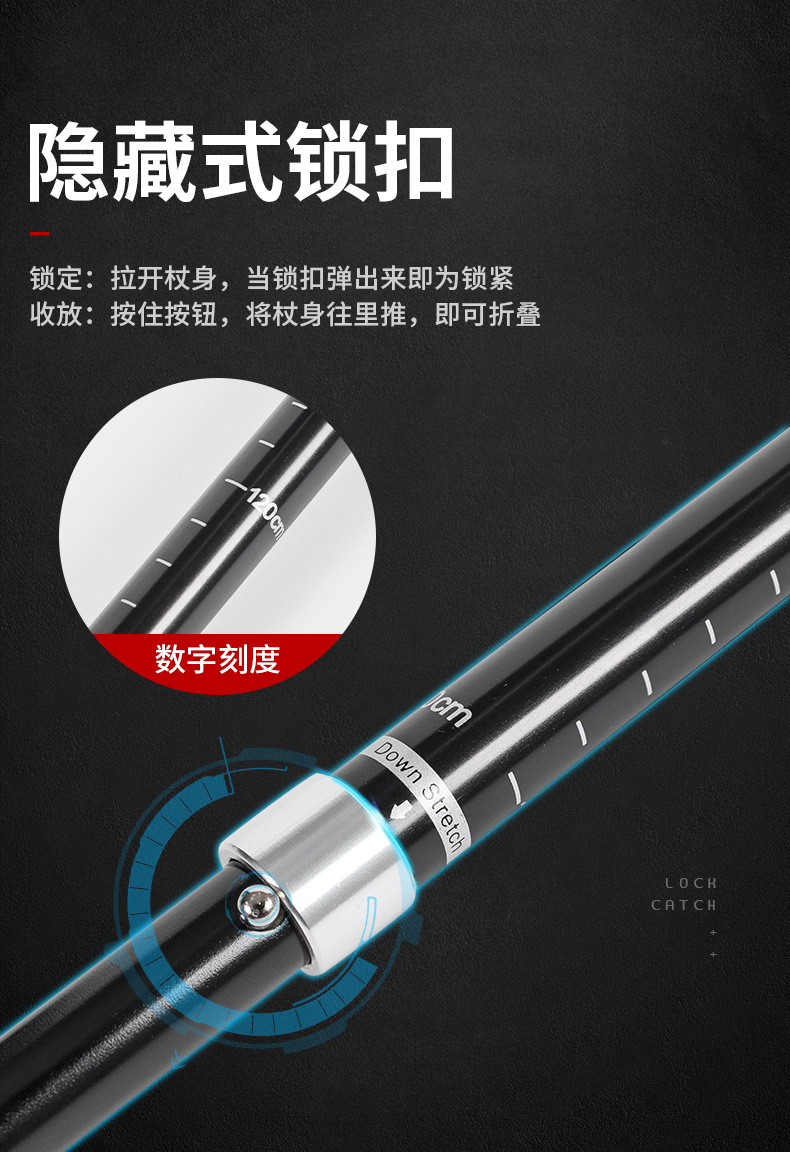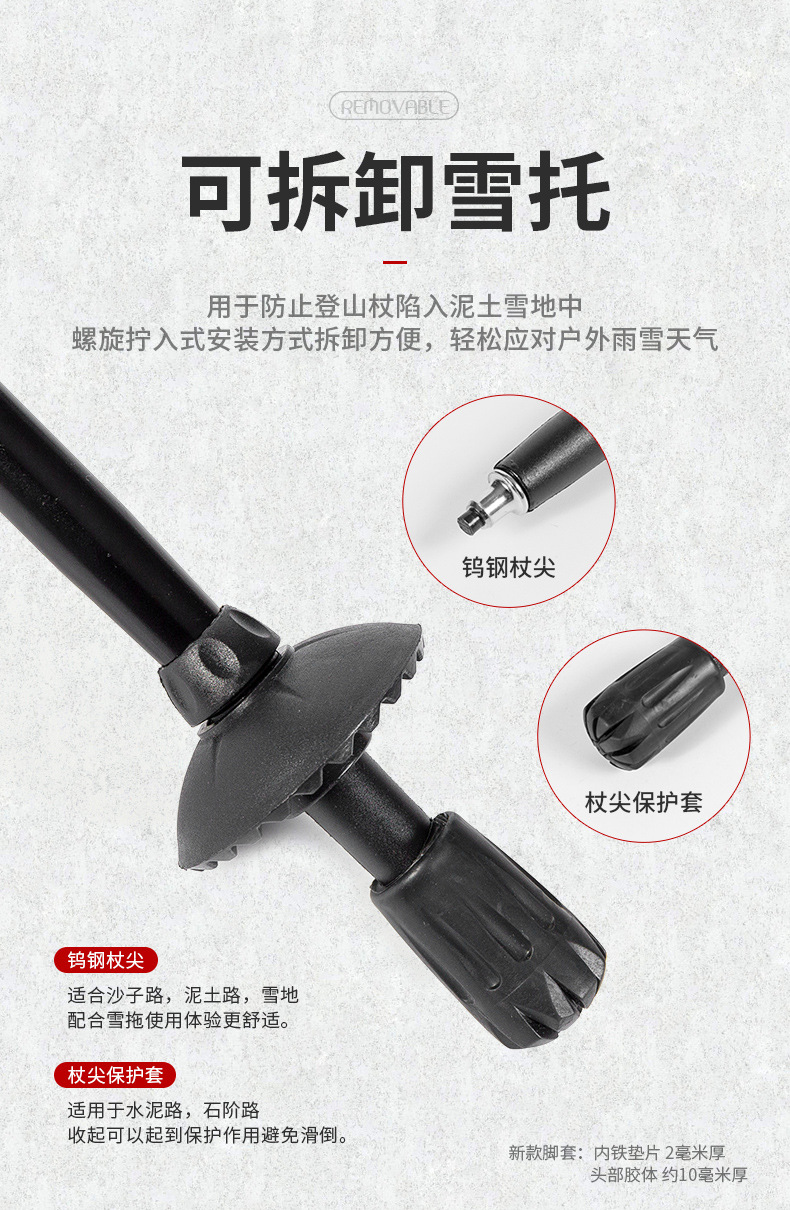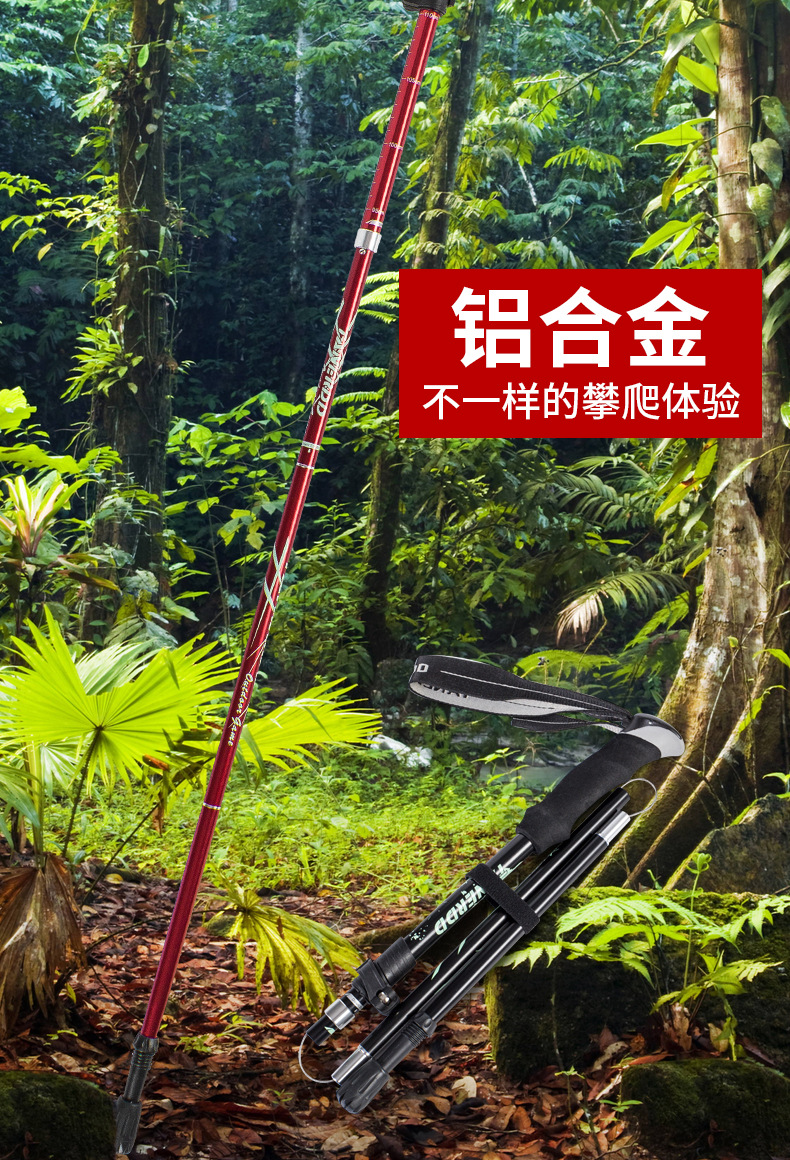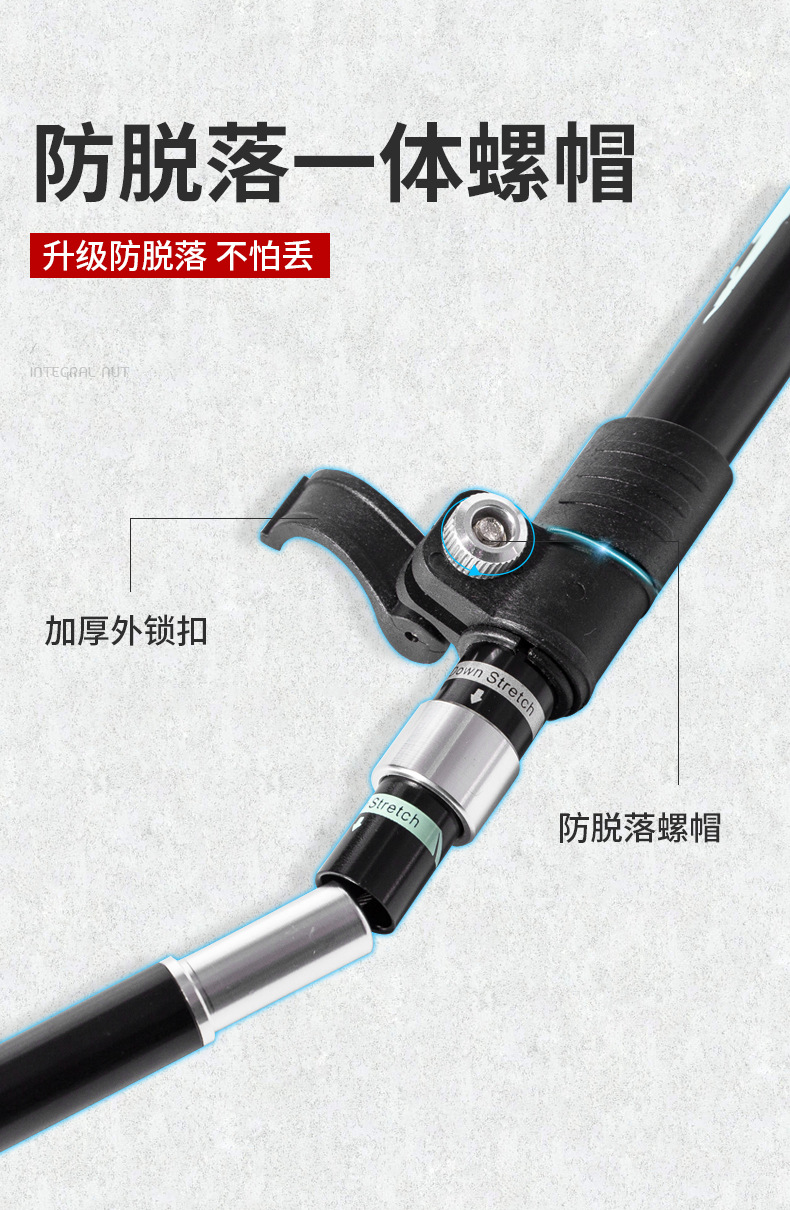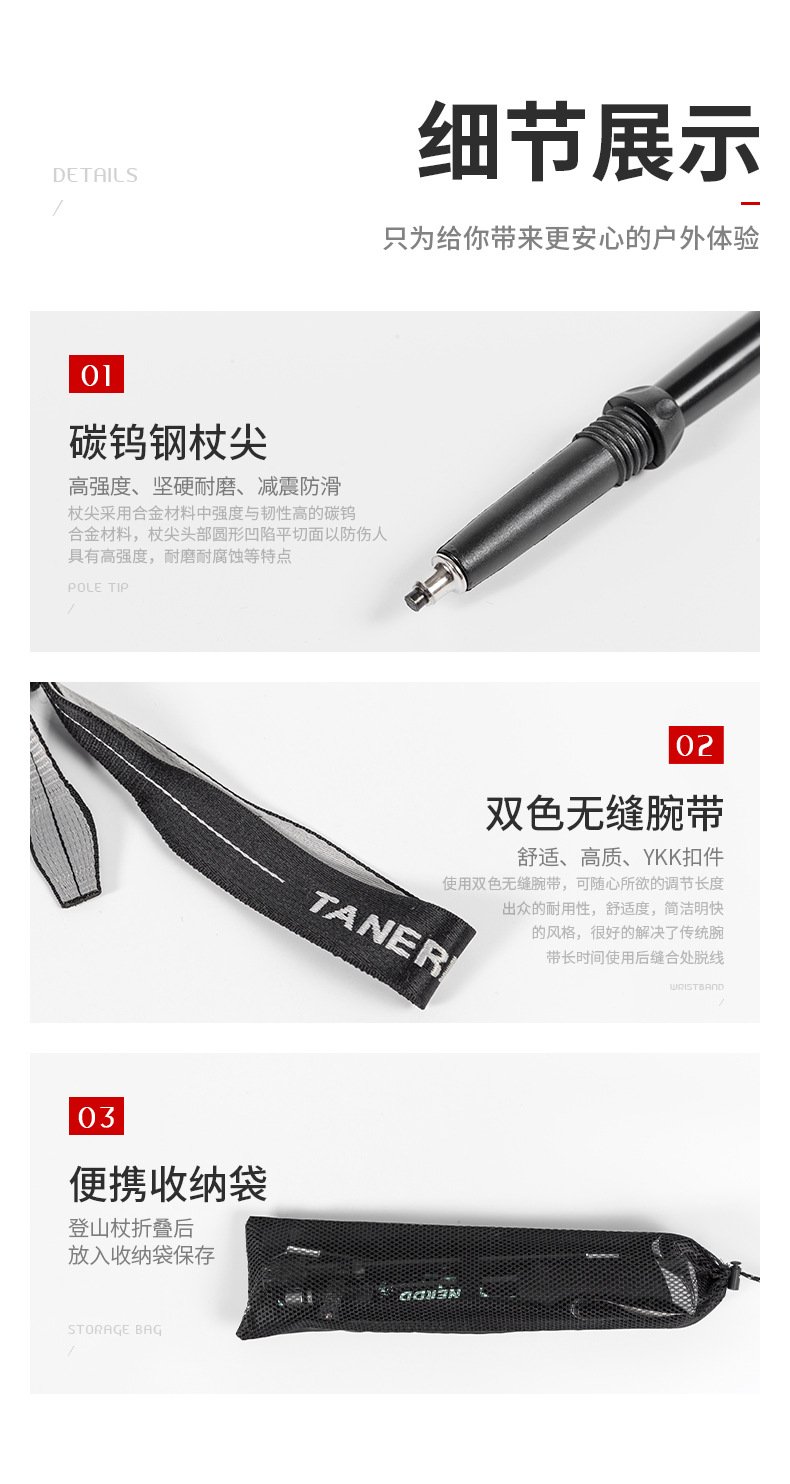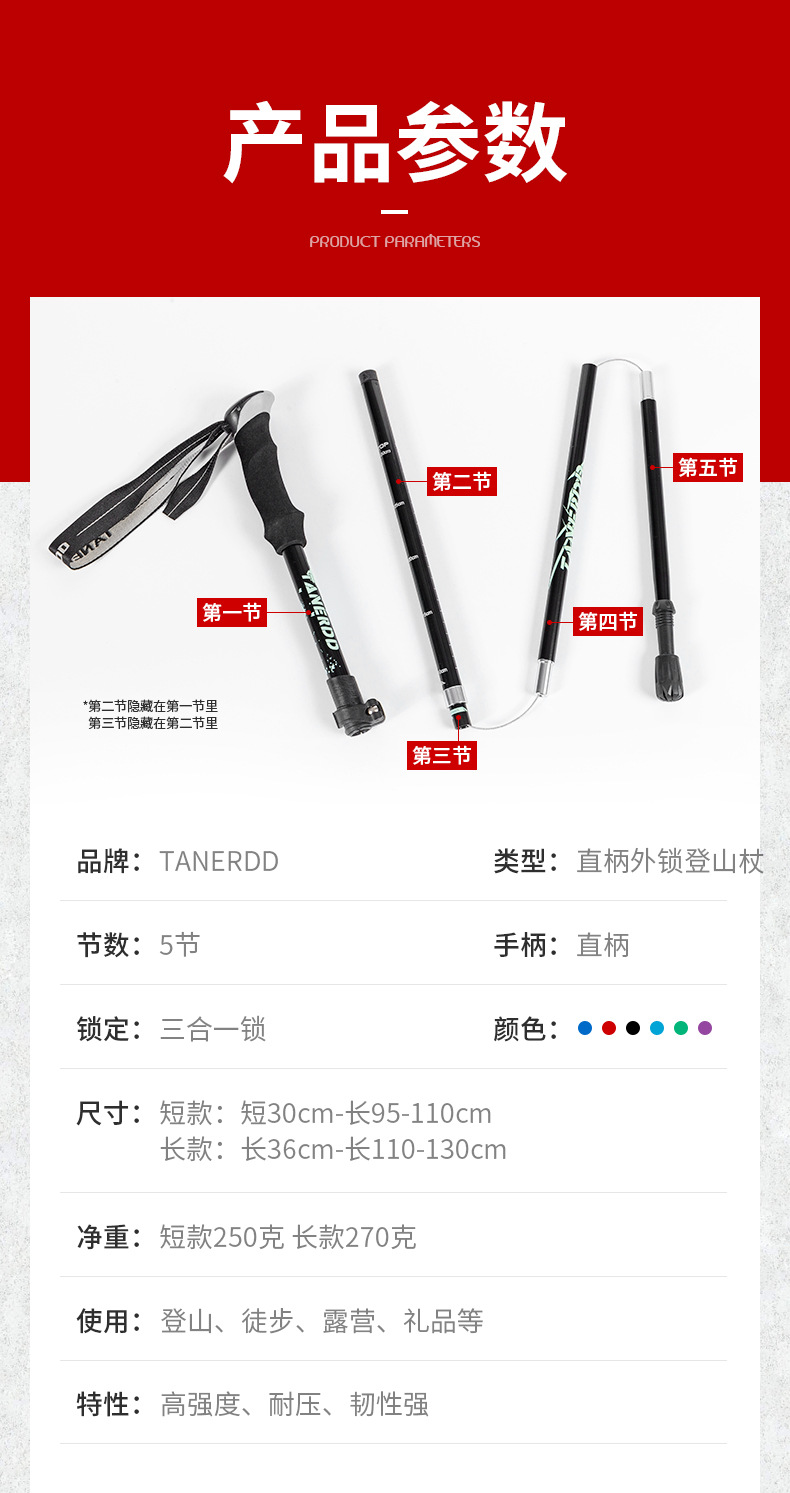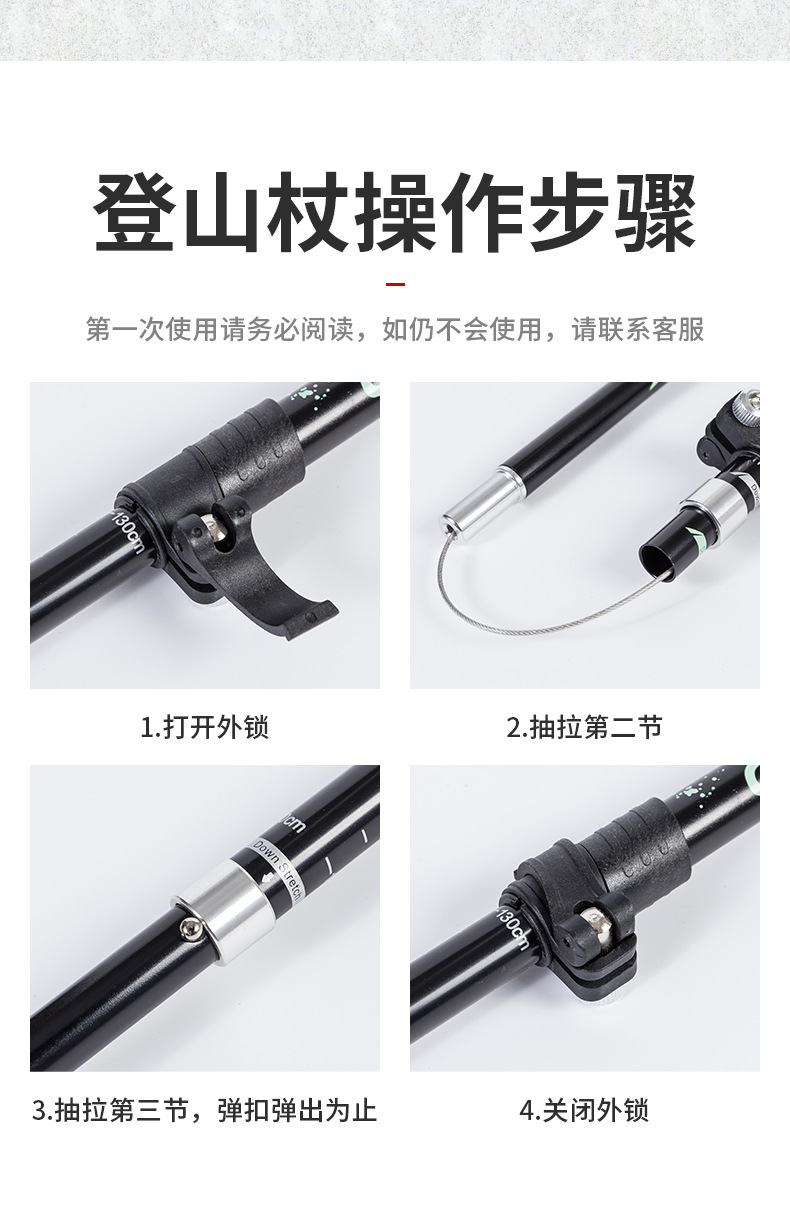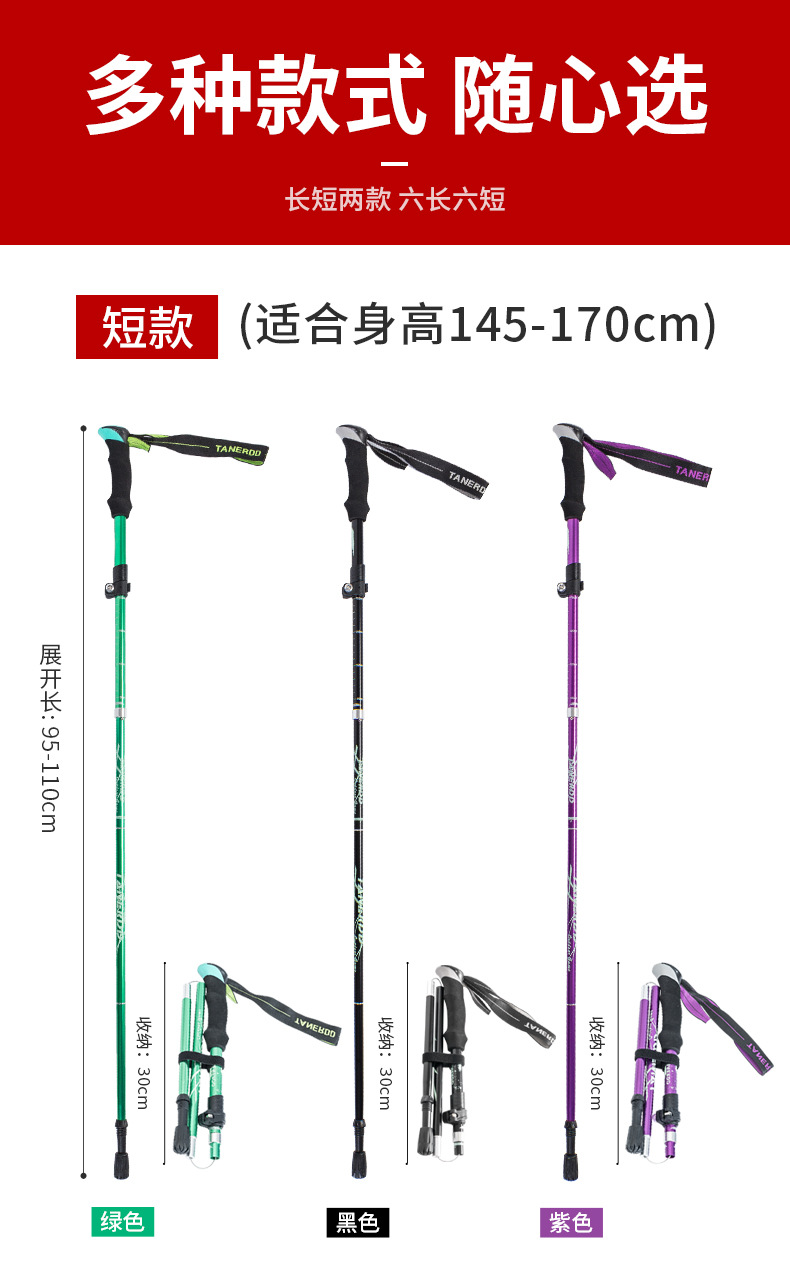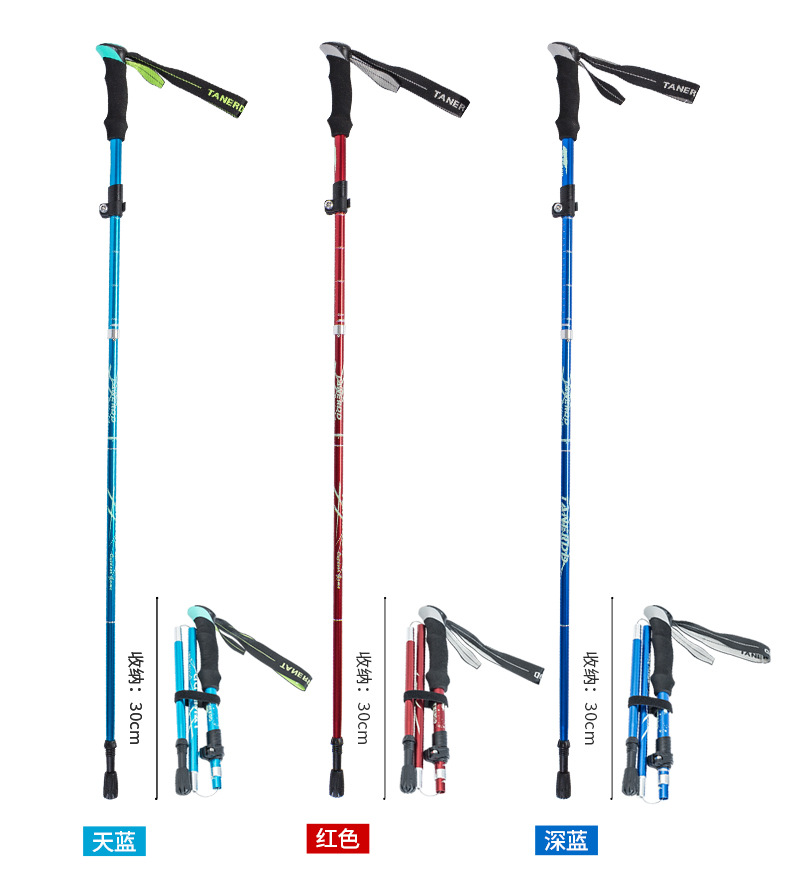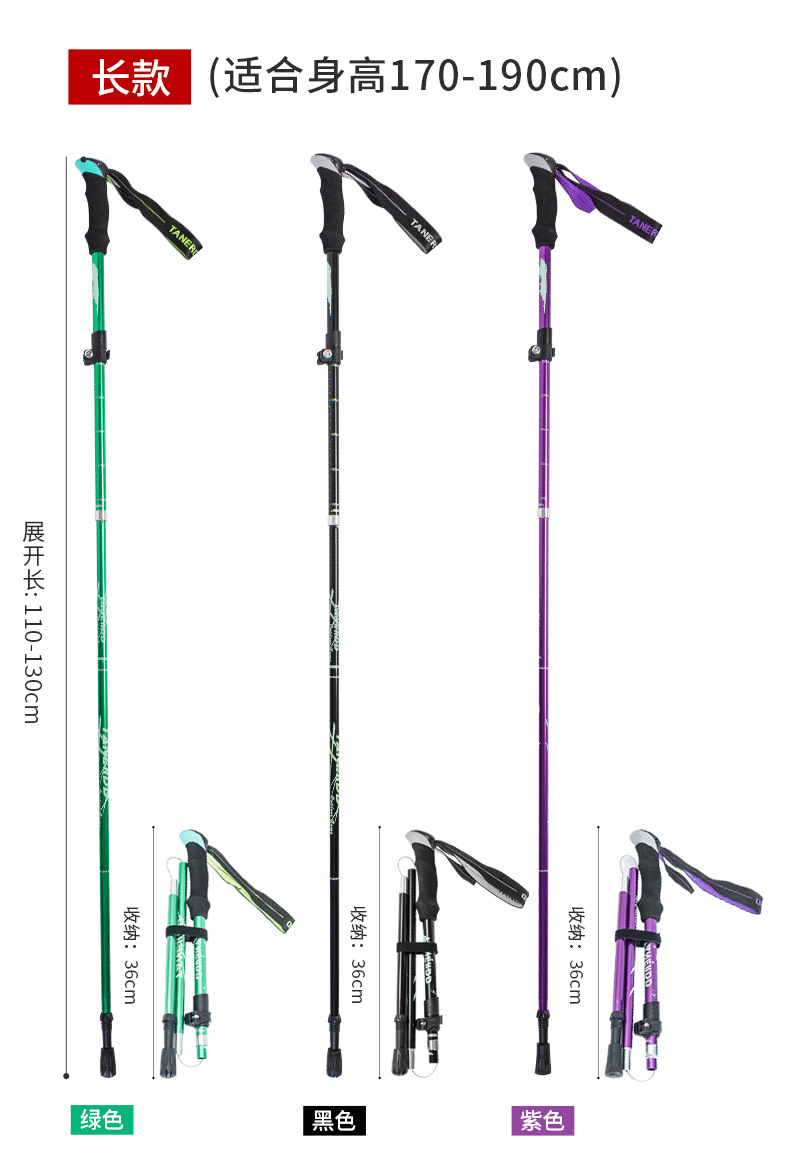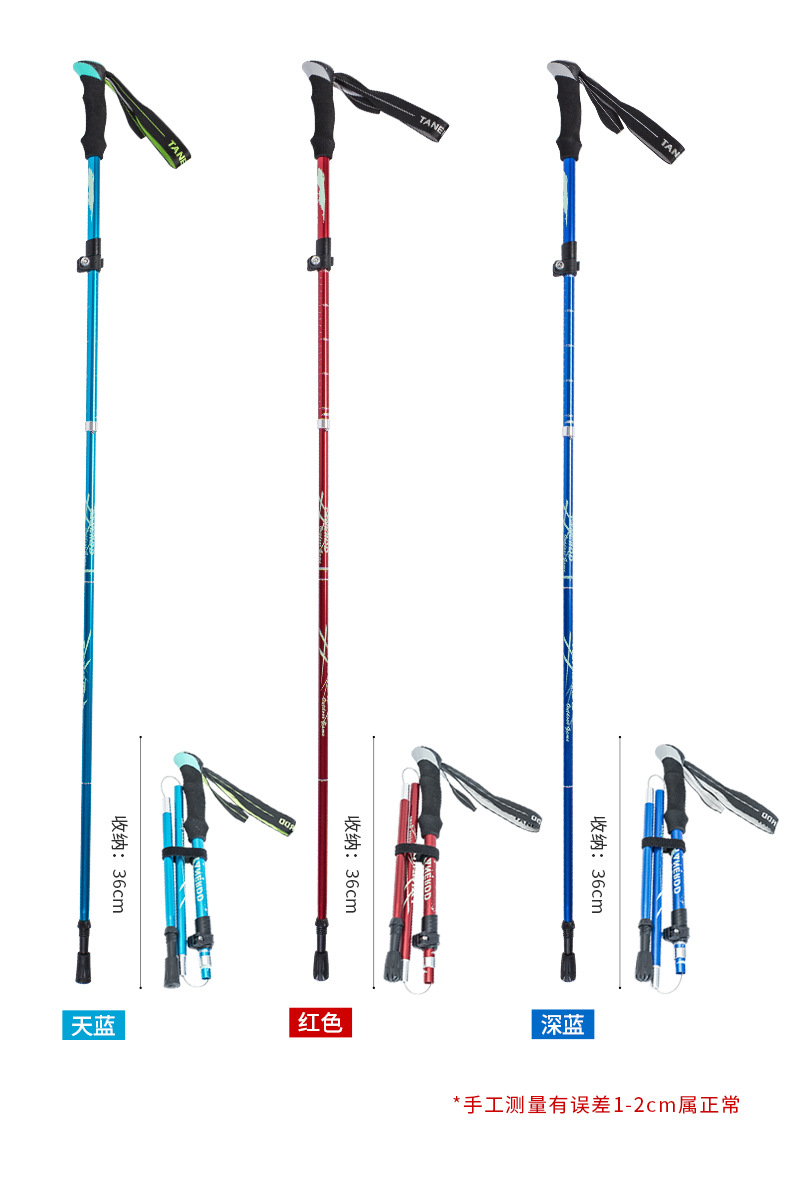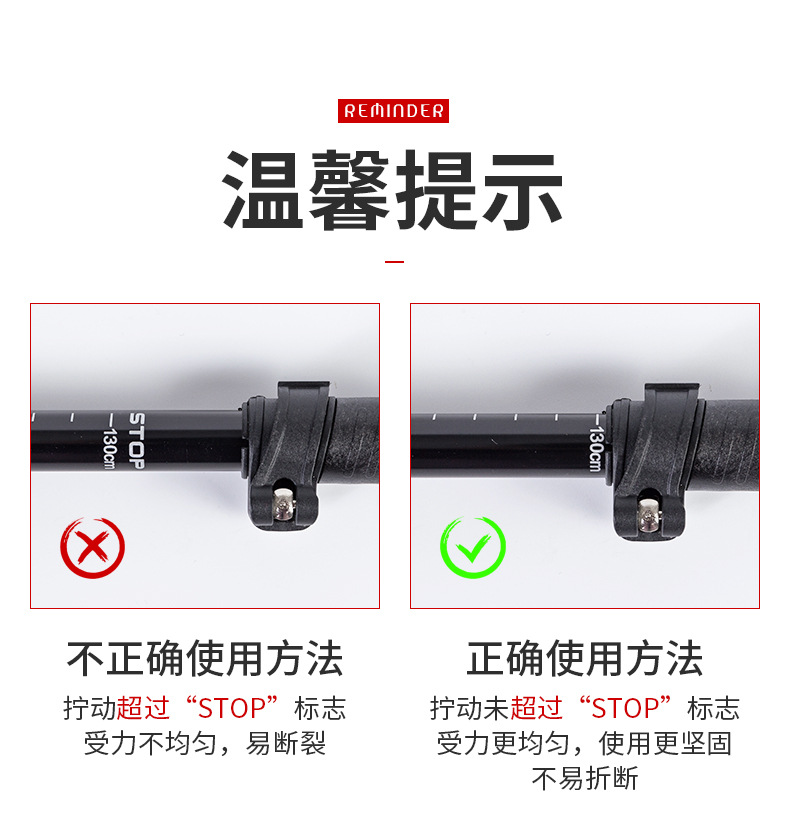 ---