CLS Tableware Stainless Steel Plate Bowl Set Mess Kit Camping Outdoor Hiking Portable Cooking Cookware Pinggan Mangkuk
FEATURE :
1. The ultimate outdoor stainless steel pot and pan set is perfect for camping, hiking, picnic or beach trips. This makes it easier for you to enjoy delicious food, snacks and easy meals.
2. Heavy-duty Stainless Steel: Food grade safe, rust and scratch resistant, our dishwasher safe outdoor cookware is strong enough for children and adults, easy to clean, and reusable, helping to reduce waste and save the environment.
3. Carefully Polished: Crimping design, smooth without hurting hands, carefully polished, wide and thick corners.
4. Storage Bag: Comes with ethnic style storage bag, wear-resistant and tear-resistant storage bag, easy to carry.
Packing include : The 8 pieces set contains 1 big pot, 1 medium pot, 1 frying fan, 1 platter, 2 plates and 2 cups
Specification:
Brand : CLS
1. Model : Stainless Steel Tableware 8pcs
Size: about 23.8x8.5x15.8 (in storage size)
Weight: about 749g
Material: 410 stainless steel
Package Include :
- 1 Big pot
- 1 Medium pot
- 1 Frying fan
- 1 Platter
- 2 Plates
- 2 Cups
2. Model : Stainless Steel Tableware 5 pcs
Size: about 15.7x9x15.7 (in storage size)
Weight: about 613g
Material: 304 stainless steel
Package Include :
- 1 Big pot
- 1 Medium pot
- 1 Frying fan
- 1 Big Cup
- 1 Small Cup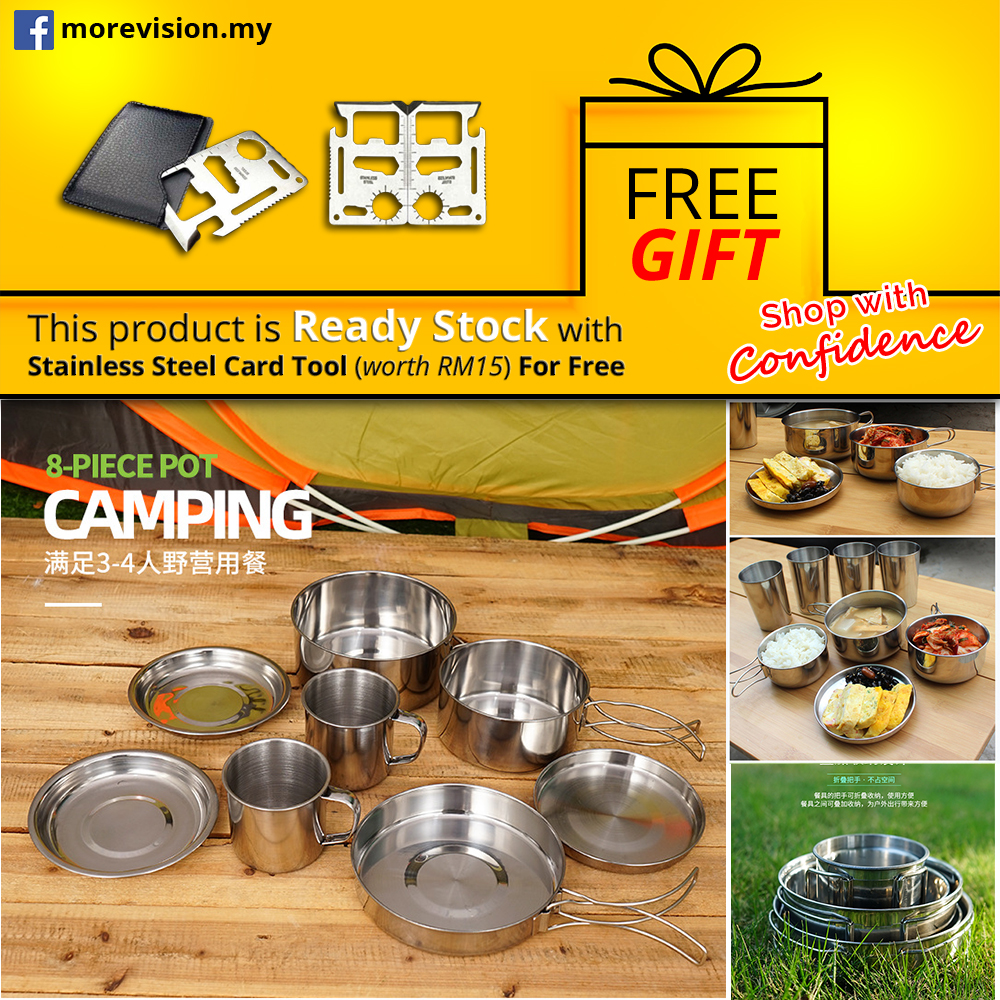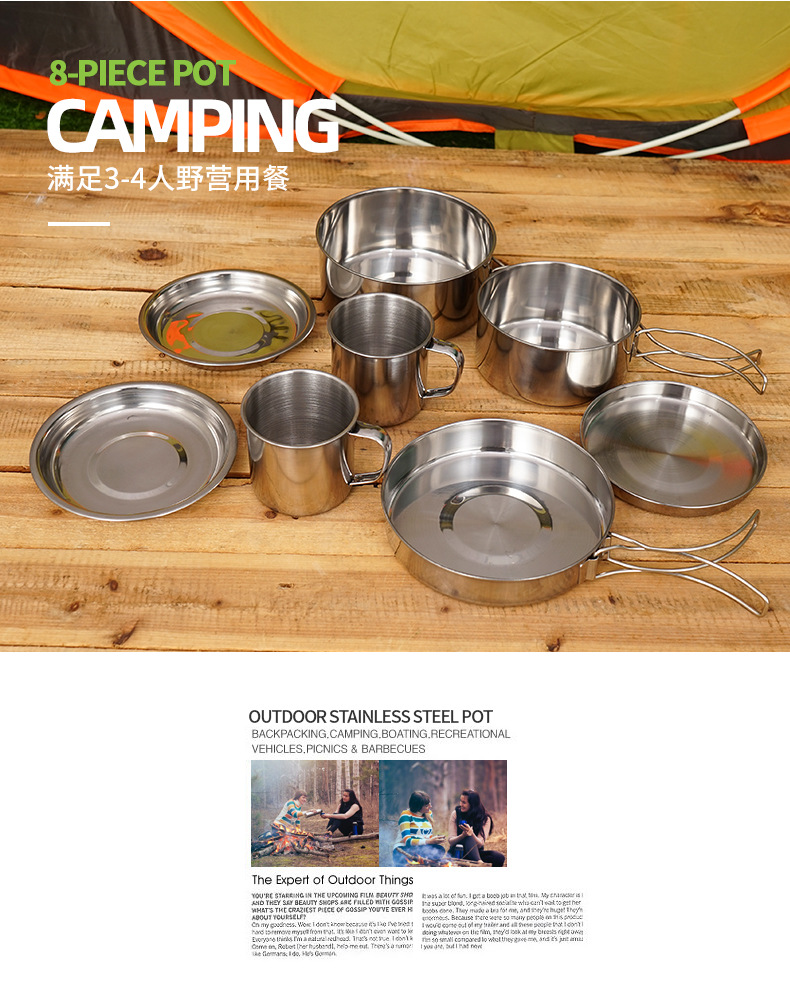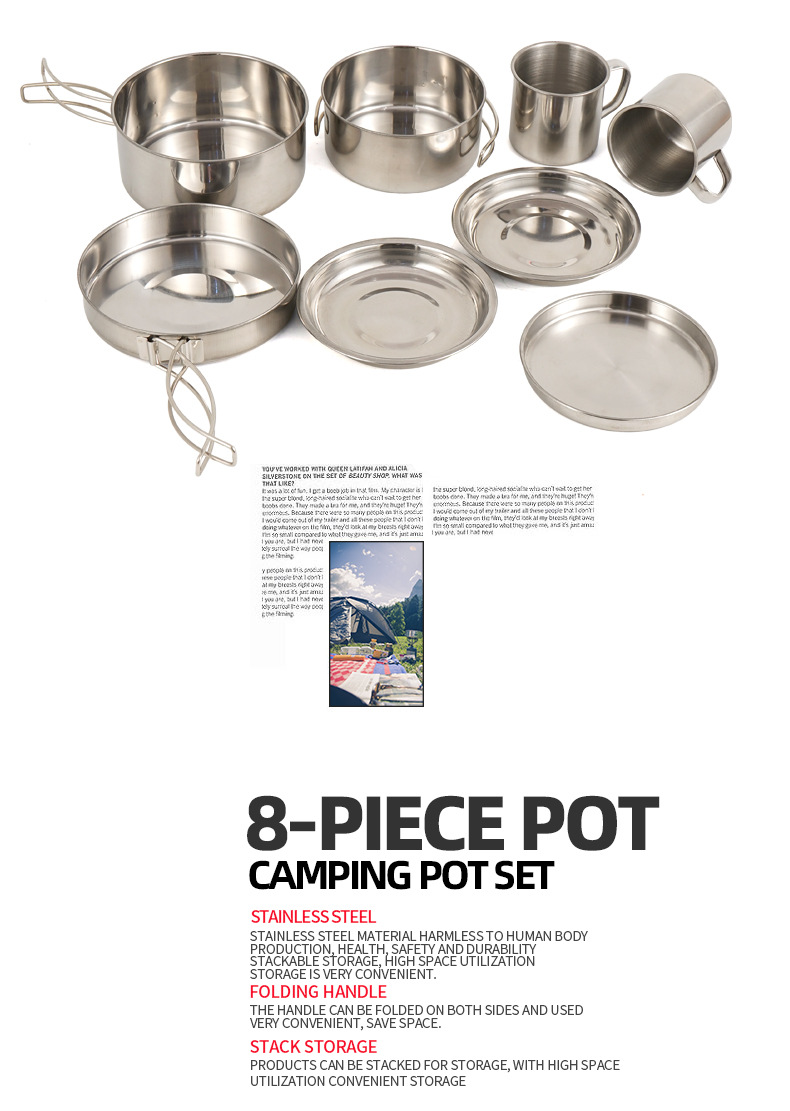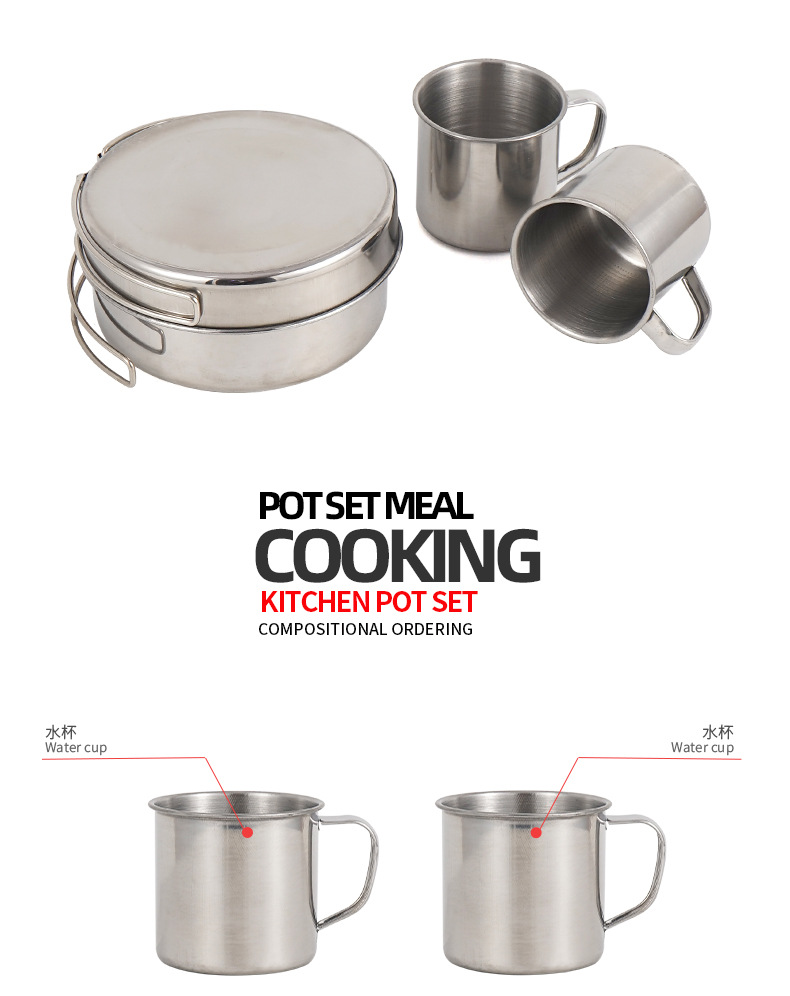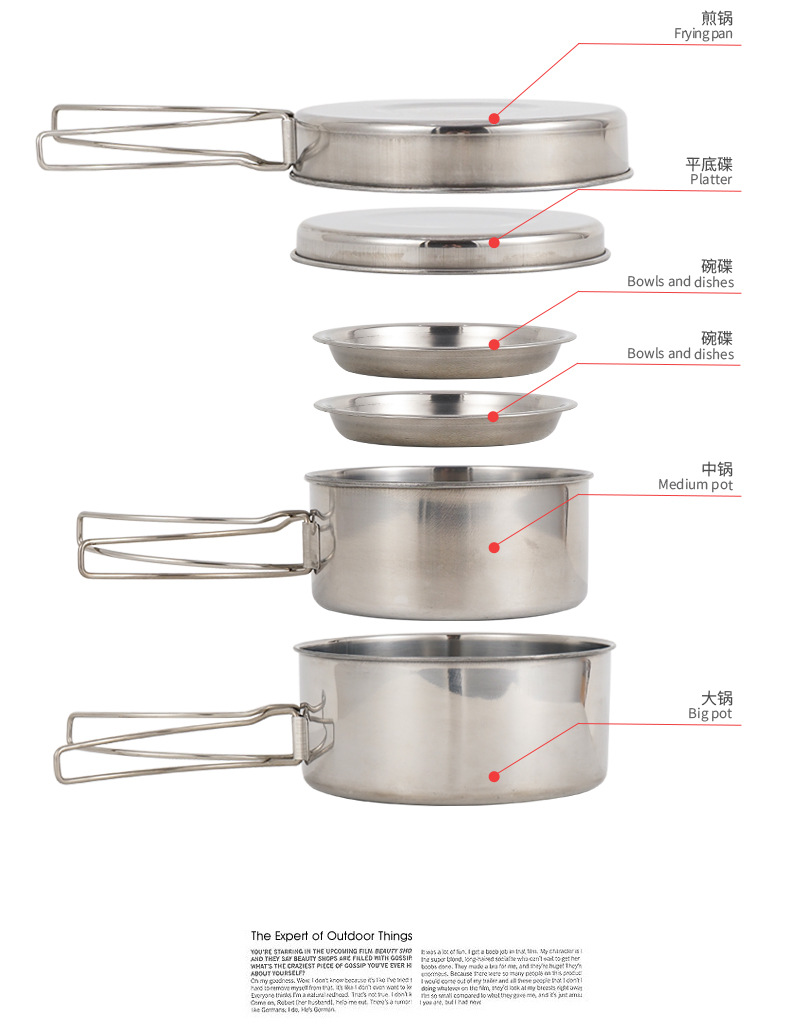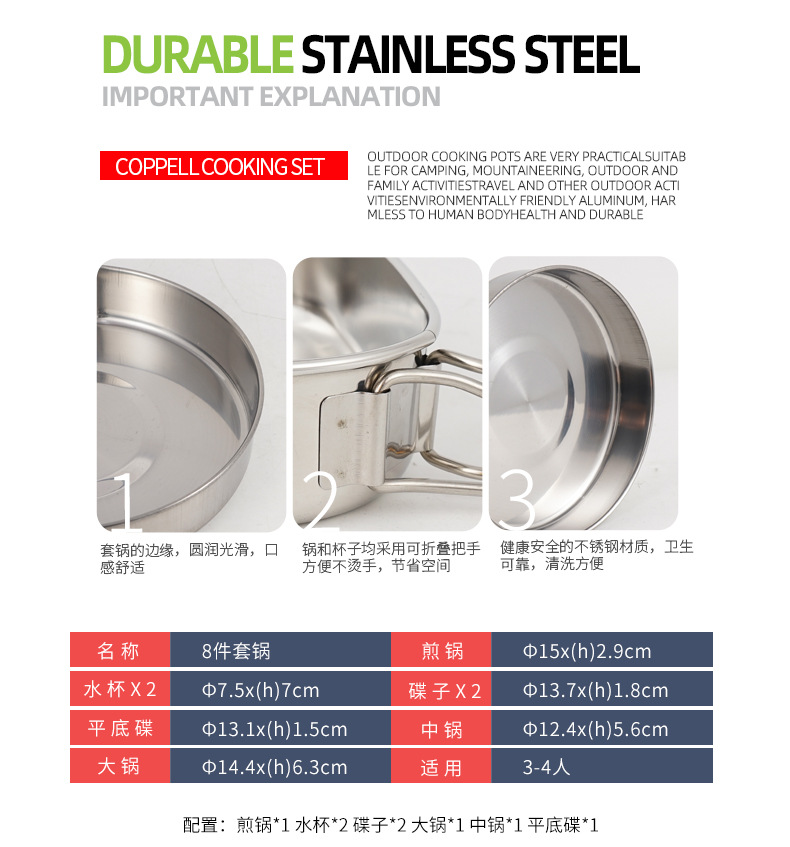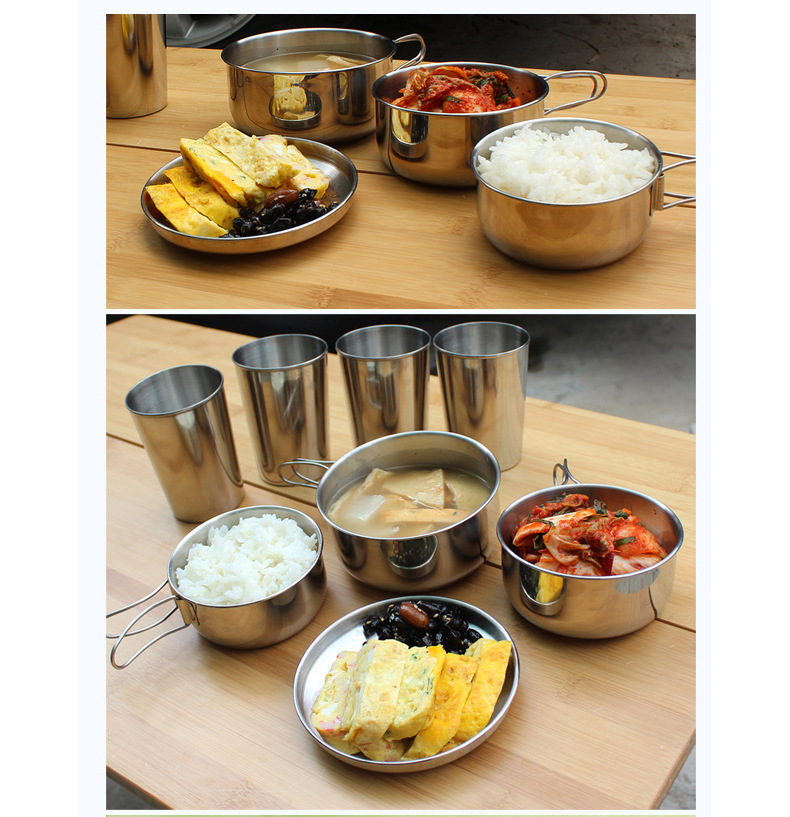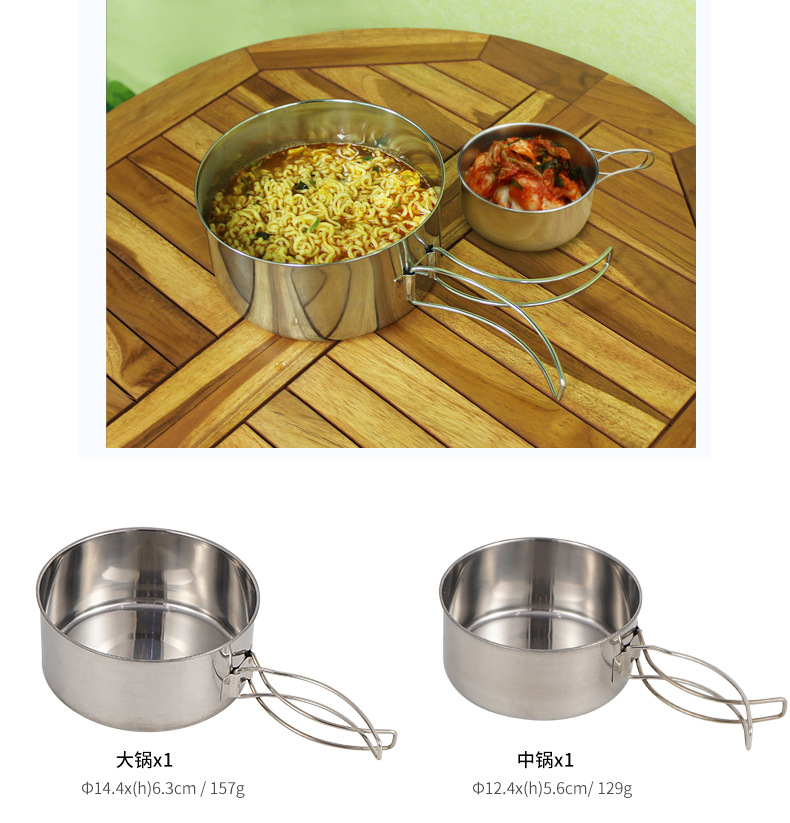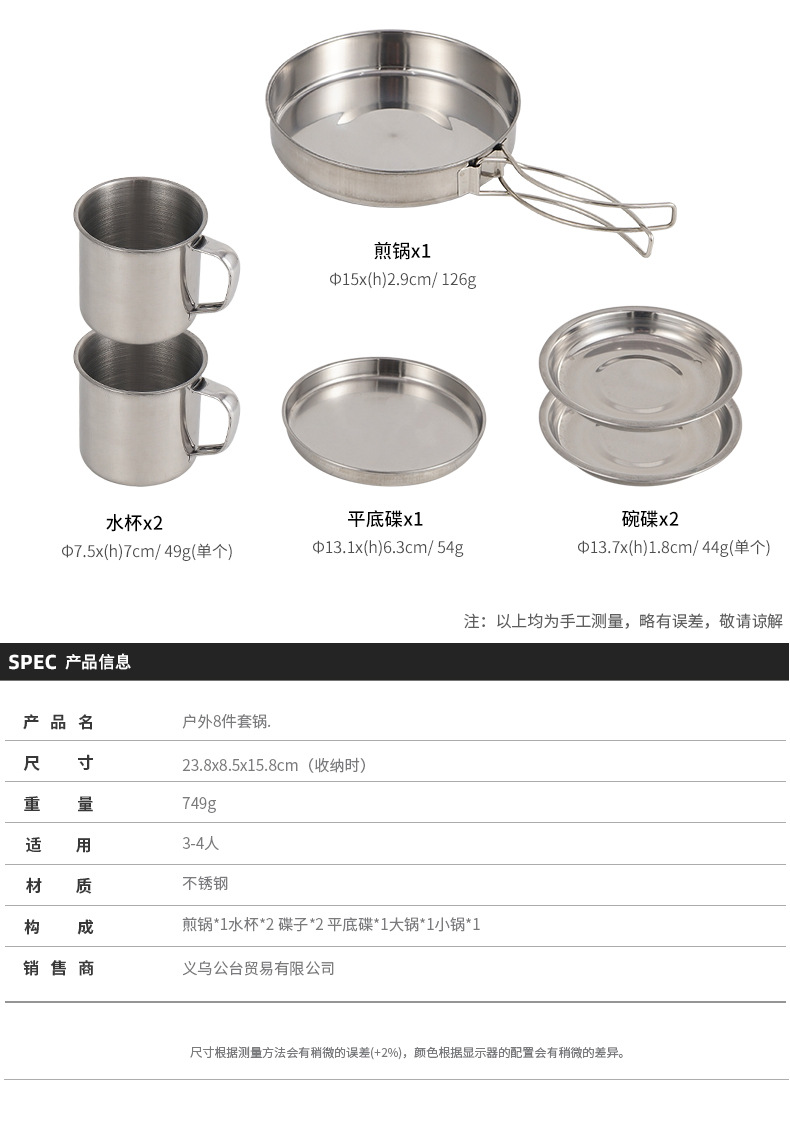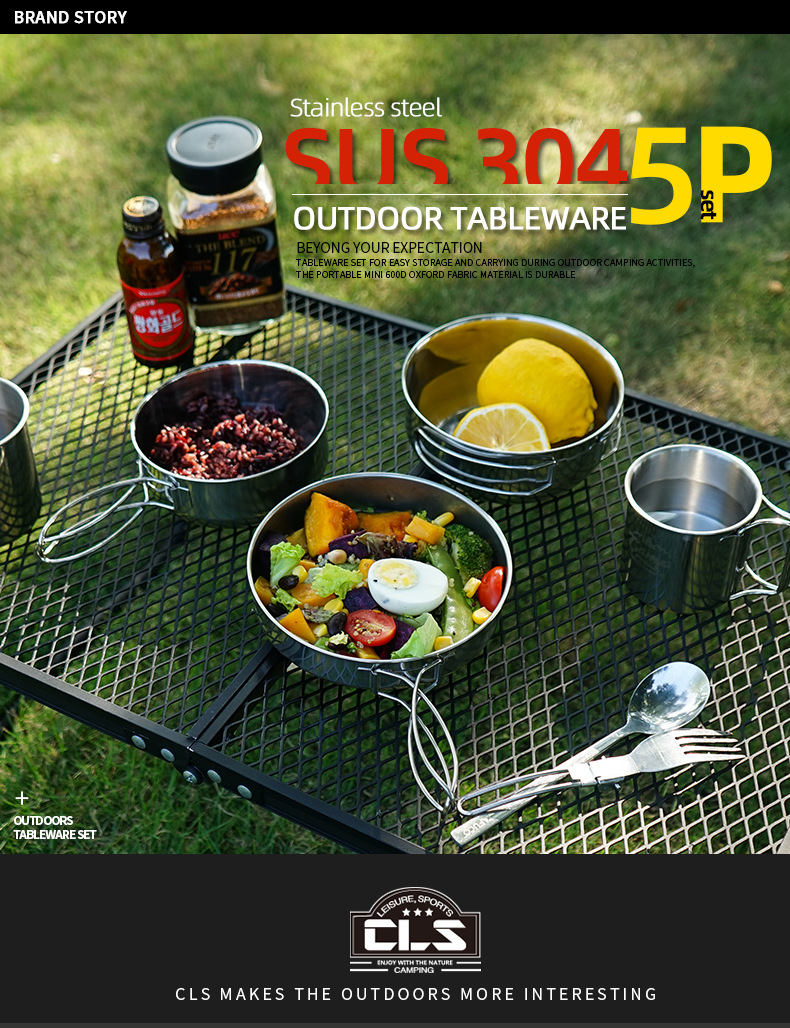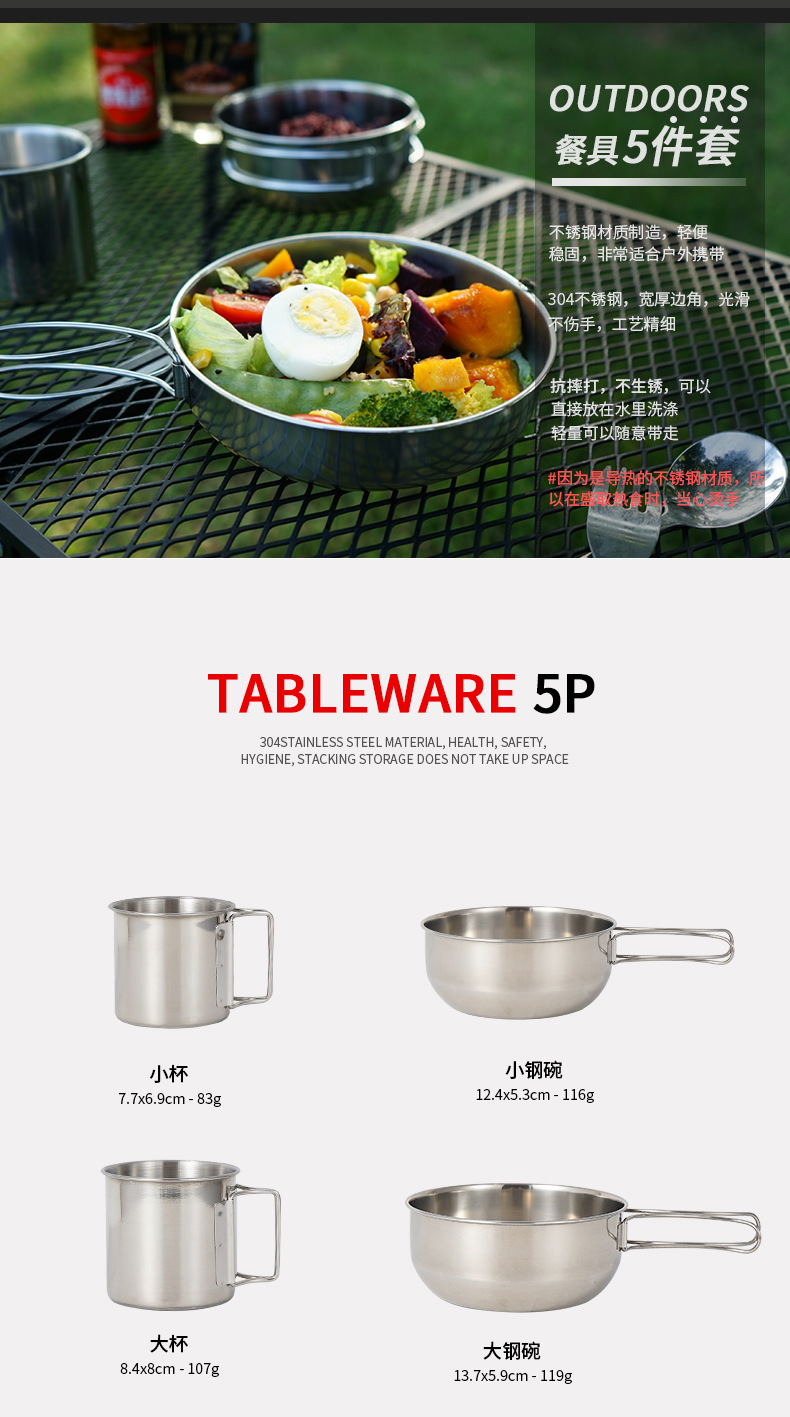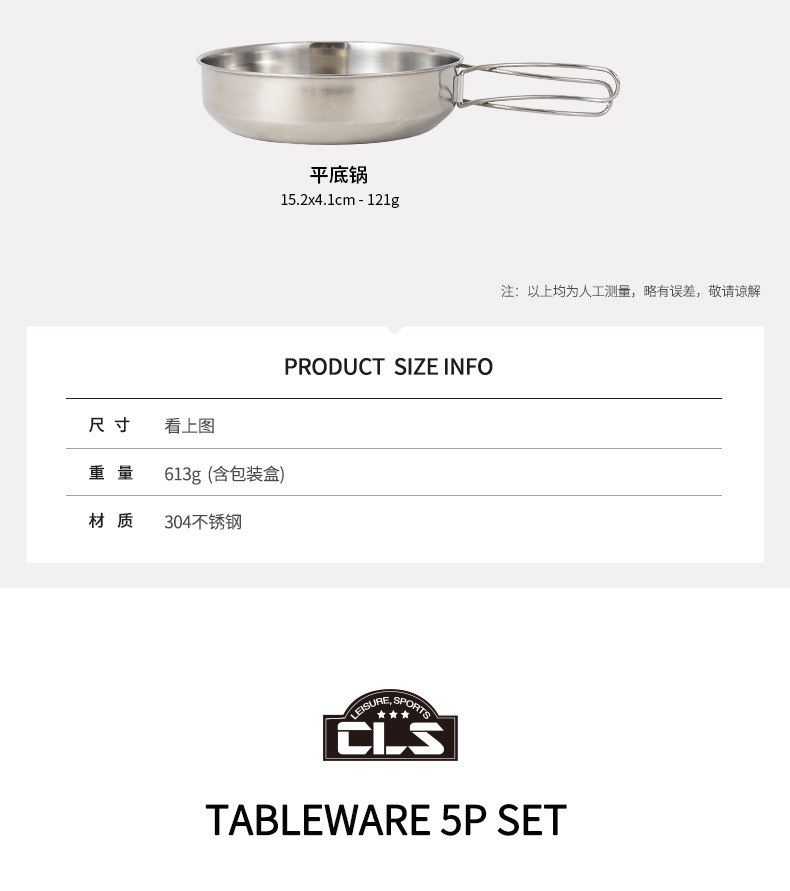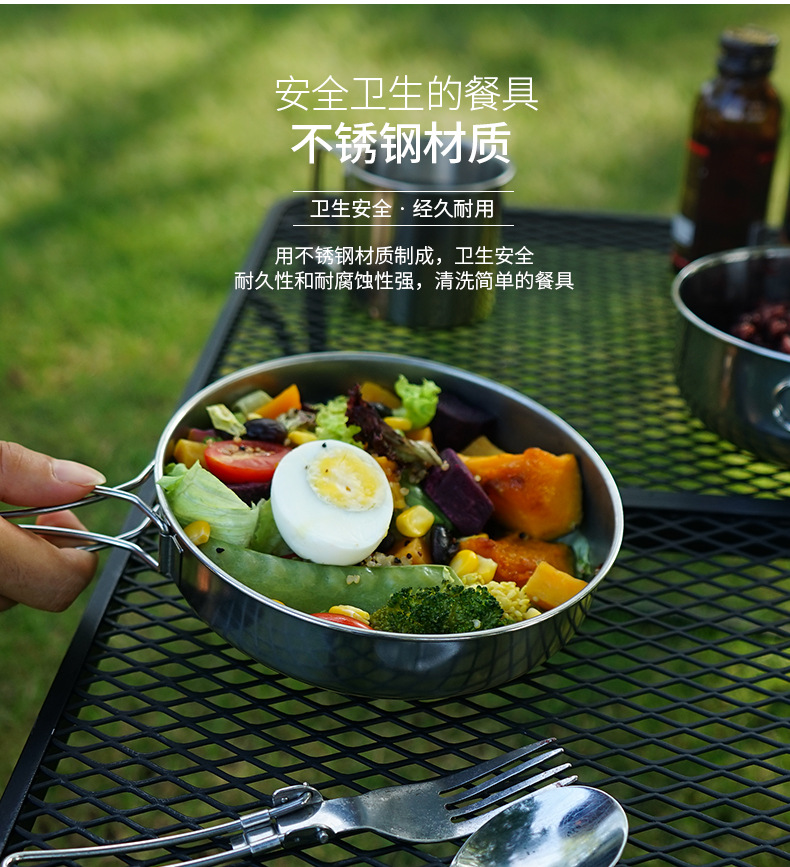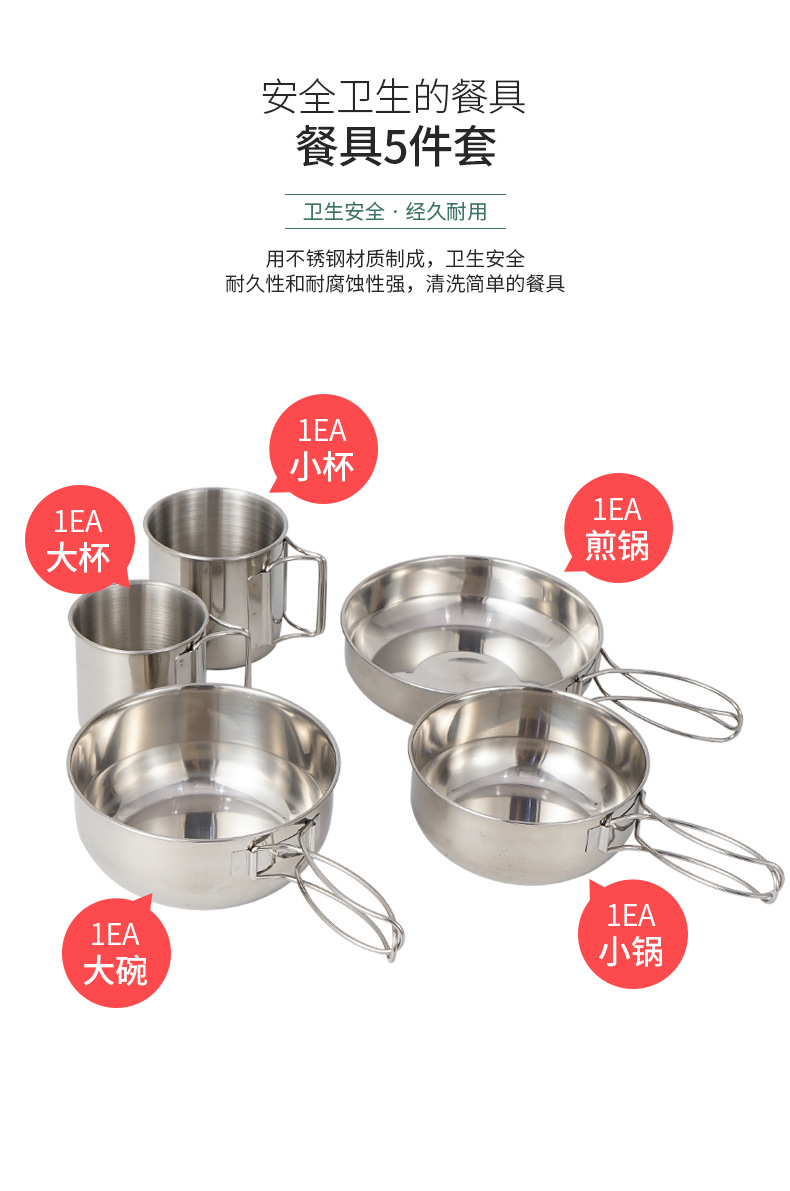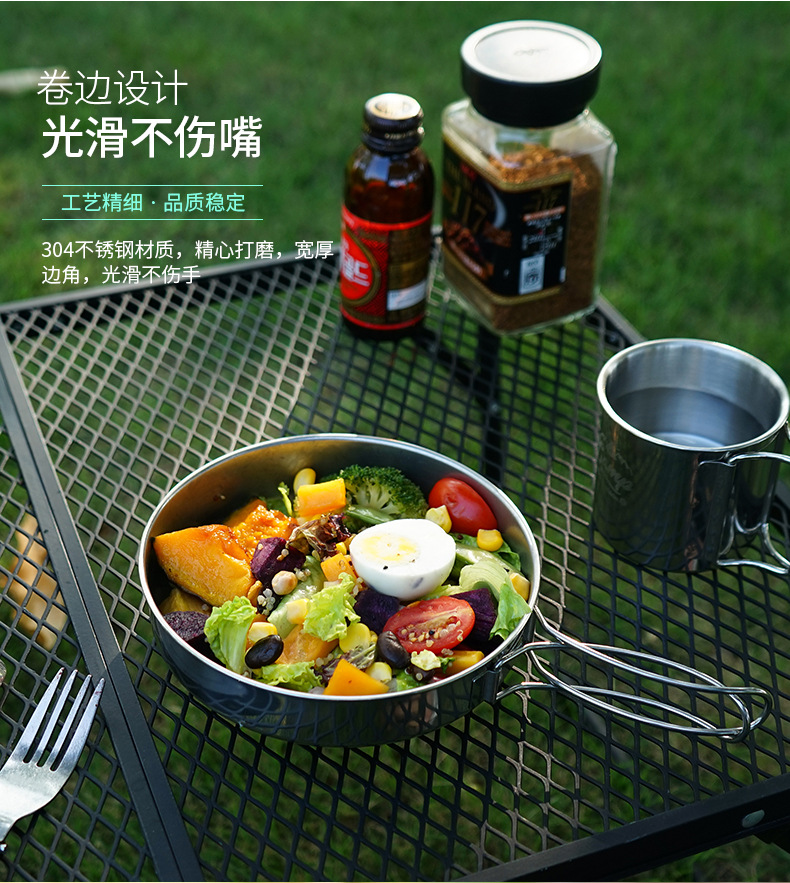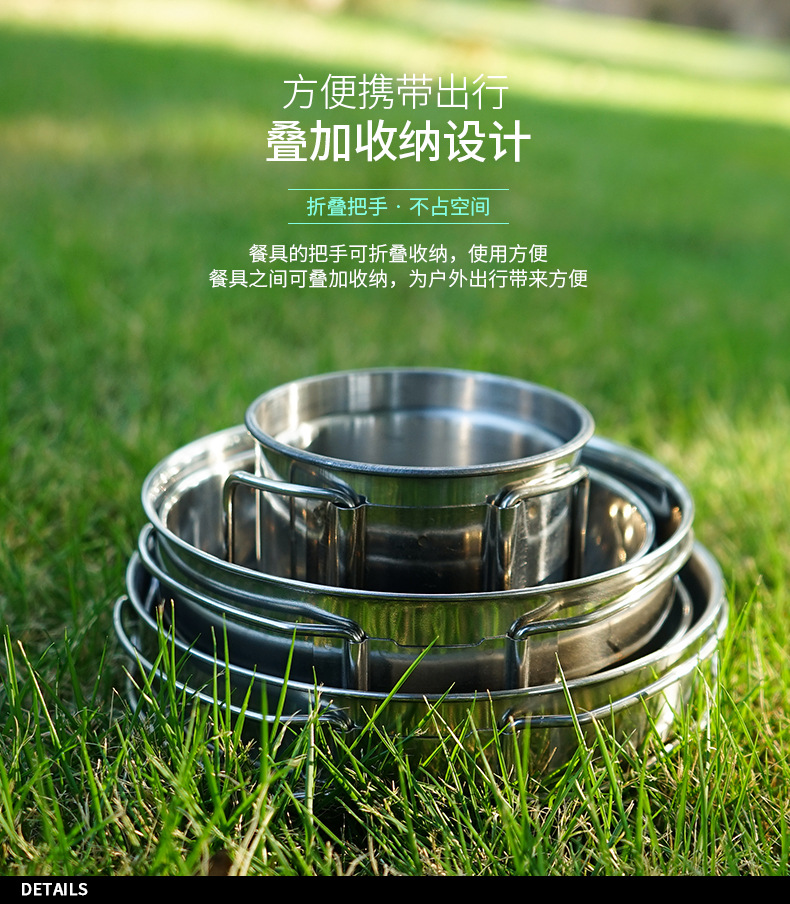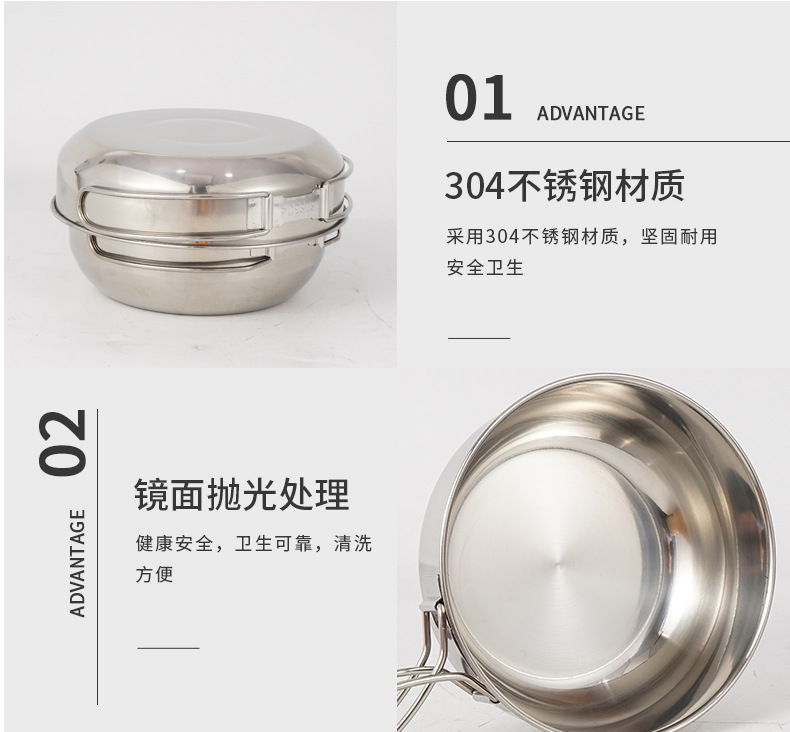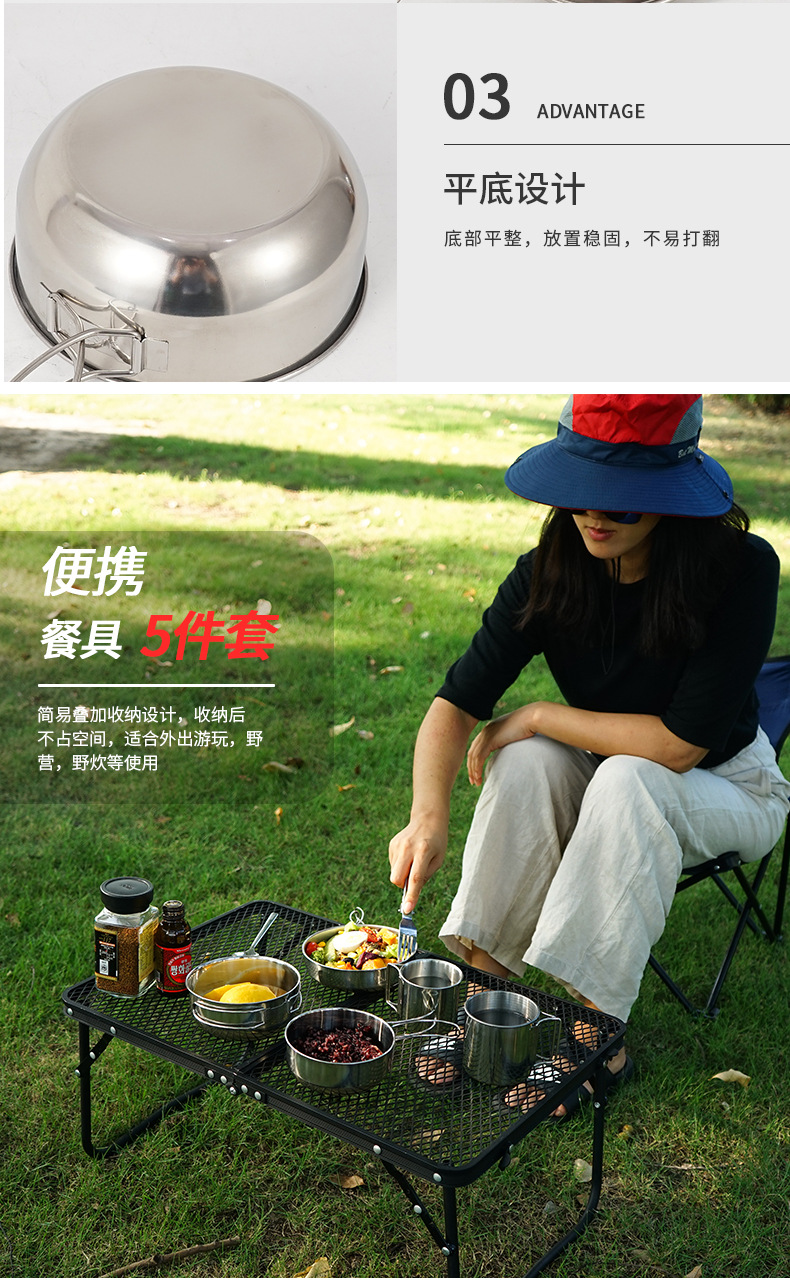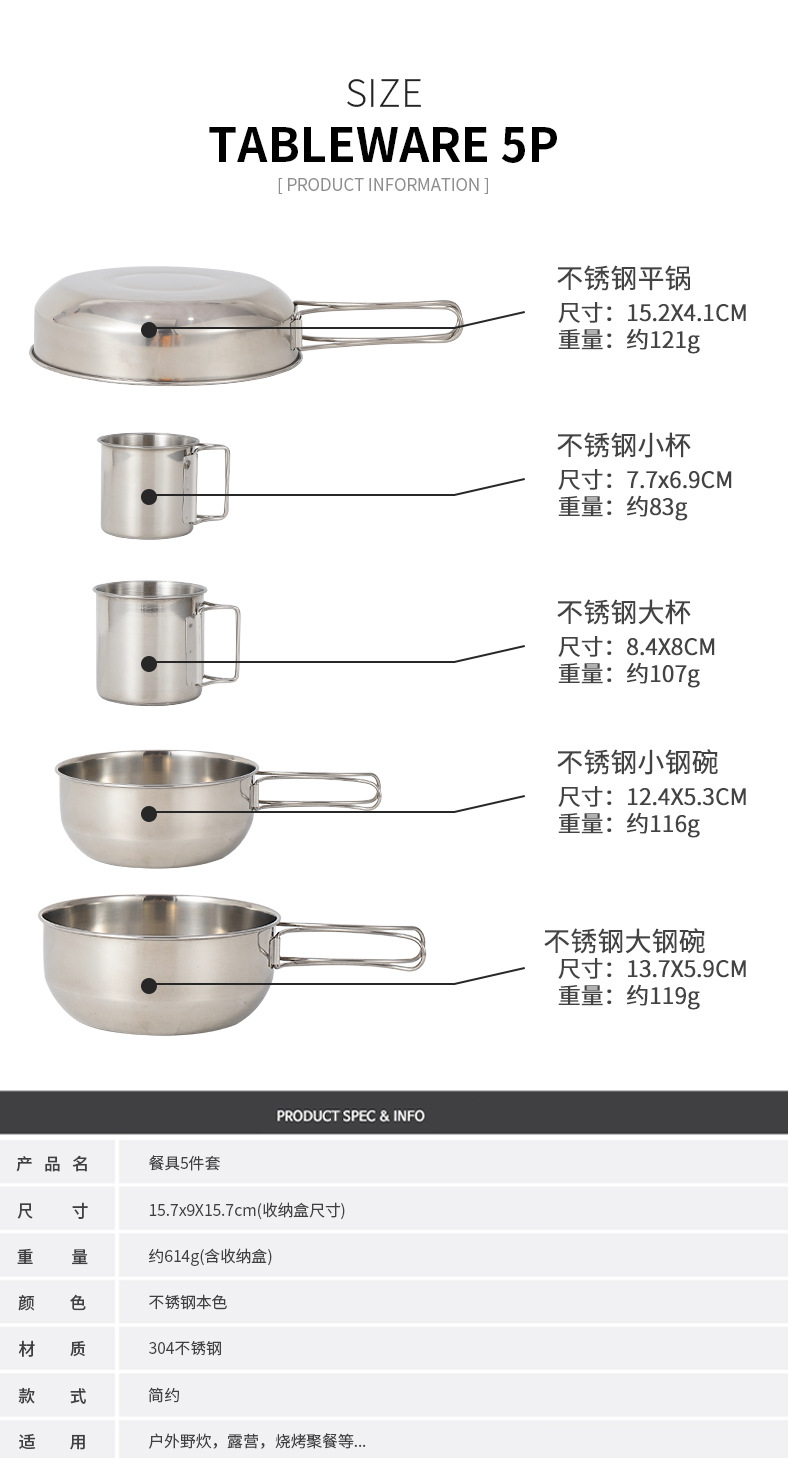 ---