Brush with Soap Container Dispenser 3 High Quality Sponge Holder Dishwashing Pump Liquid Kitchen Berus Bekas Sabun Viral
- Durable and durable-solid body structure, the main body is made of ABS engineering plastics, a variety of brush heads can easily deal with various oil stains and dirt, exquisite lanyard design, drain and hang easily.
- Easy to use - The soft rubber button is easy to open, and the cleaning agent is injected into the liquid storage tank. When using, you can freely control the amount of cleaning agent and save the cleaning agent. Press the button on the top to spray the cleaning agent.
- The shape is exquisite, the holding position is comfortable, and it is also covered with ABS engineering material, which is very non-slip even in the case of dampness and detergent. It can be easily filled with your favorite detergent without applying too much force.
- Multifunctional kitchen tool- Use it every day to clean clothes, shoes, pots, dishes, sinks, stoves, kitchen utensils, cast iron, countertops, etc. It can protect your hands from direct contact with cleaning agents.
- Easily replace various brush heads- PBT high resilience bristles can be used to clean clothes and shoes: sponge brush head, can be used to clean oil stains in kitchen pots and bowls; emery brush head, can be used to clean pot bottoms and difficult-to-clean dirt.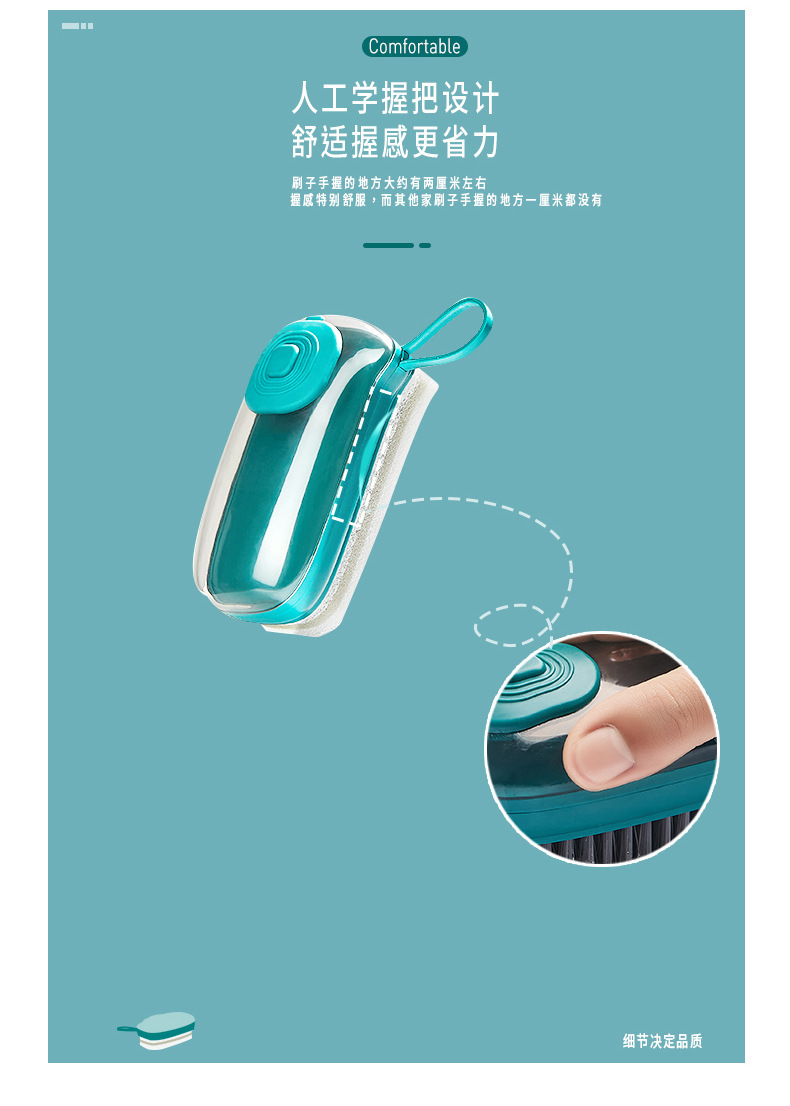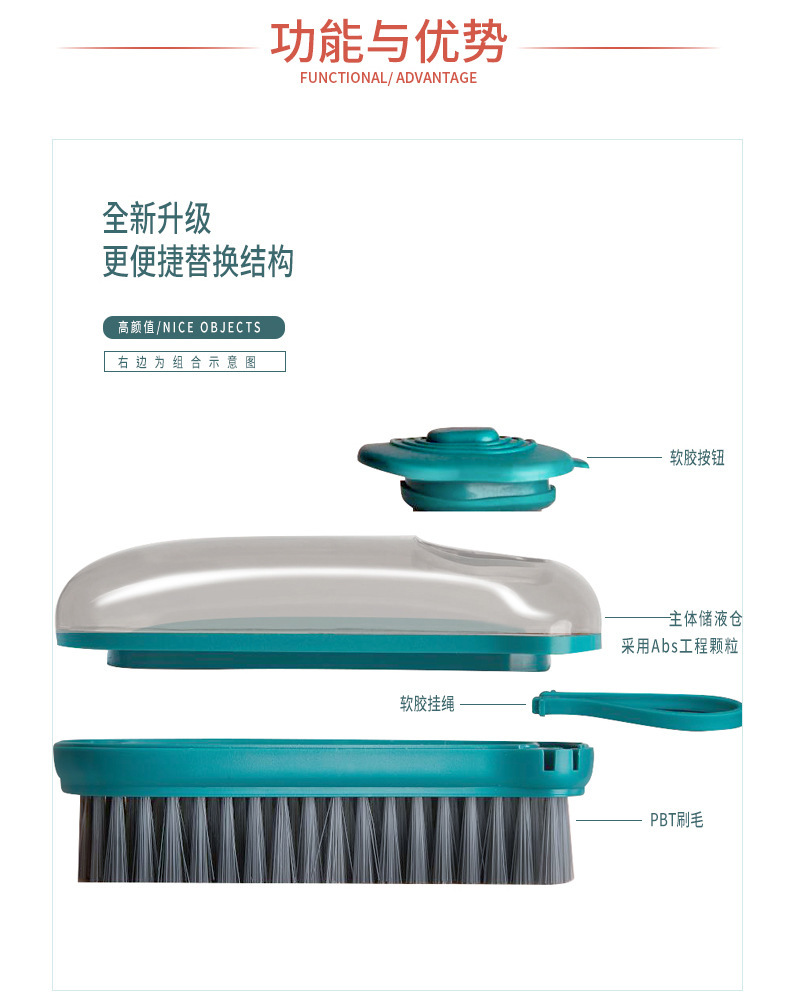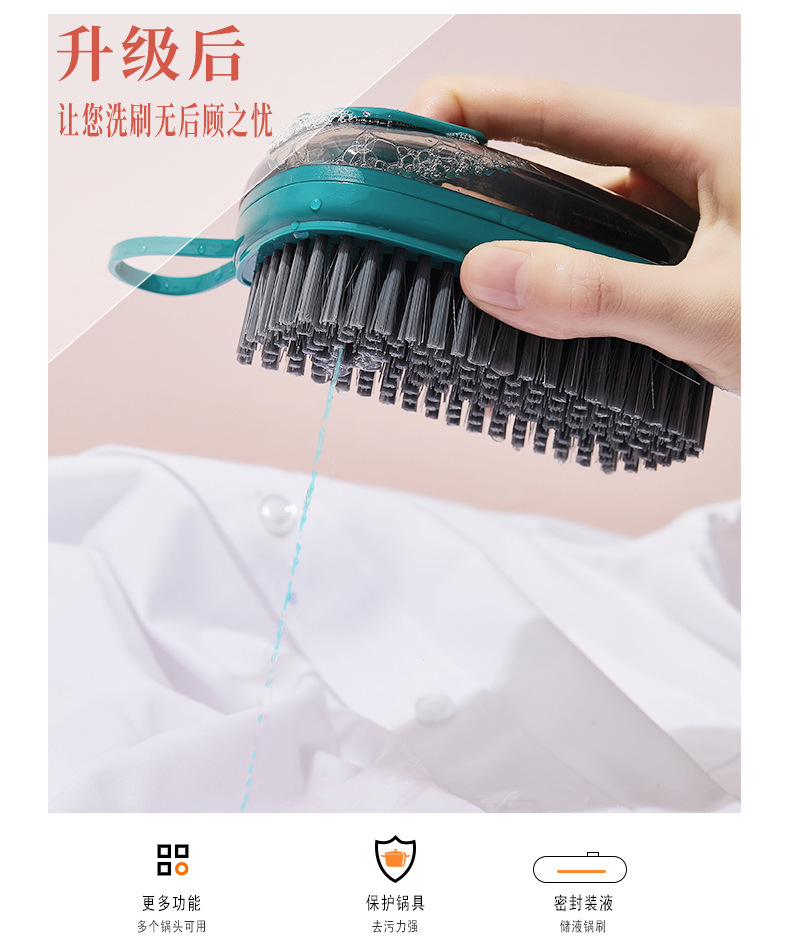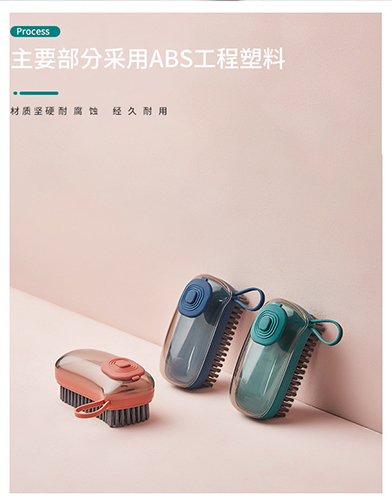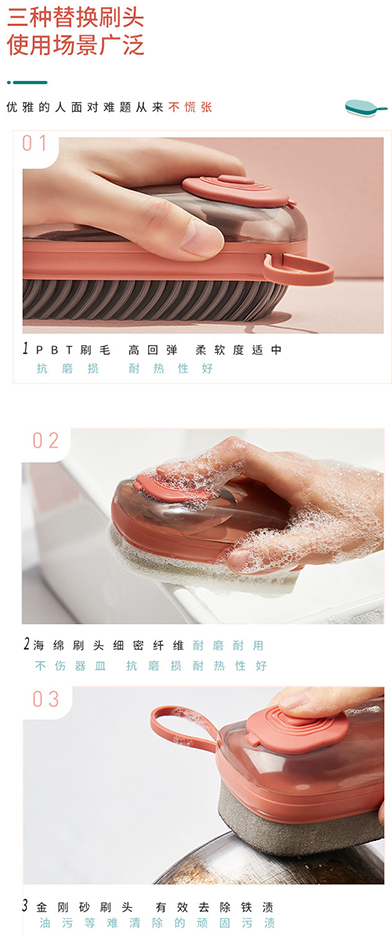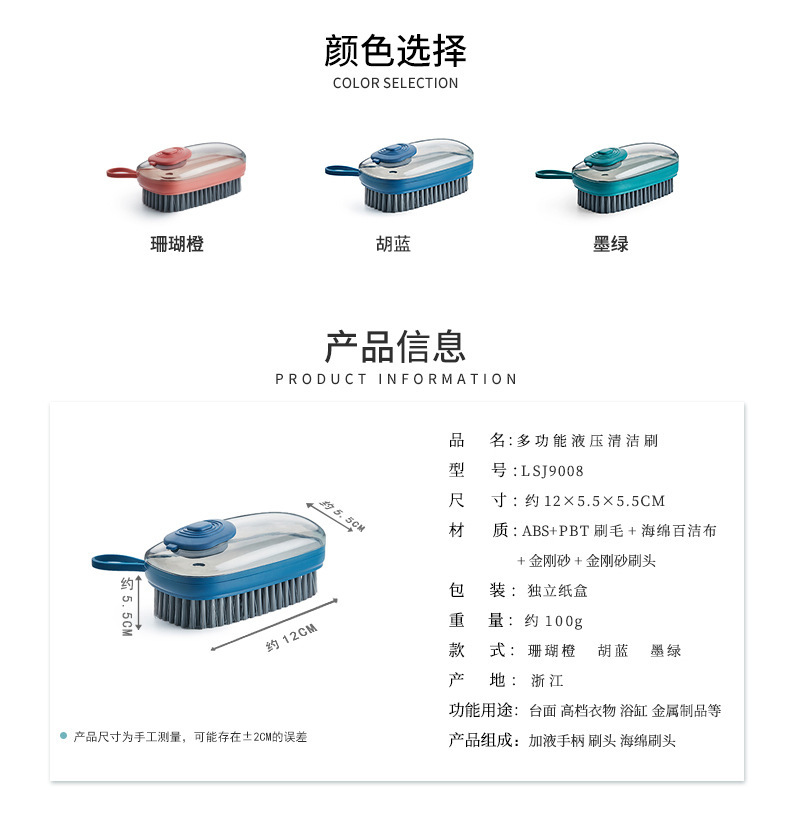 ---